I have caught several 14's out of Blue and in all different spots. When the lake was down for several years from the drought, even up to 2007, we caught quite a few nice ones.
Now that the water is higher they are scattered and hard to find in numbers. I still caught one 14" last fall, and a 12", but in a total different area.
These were in one of the north coves on the east end of the lake. But we couldn't find em there last fall again.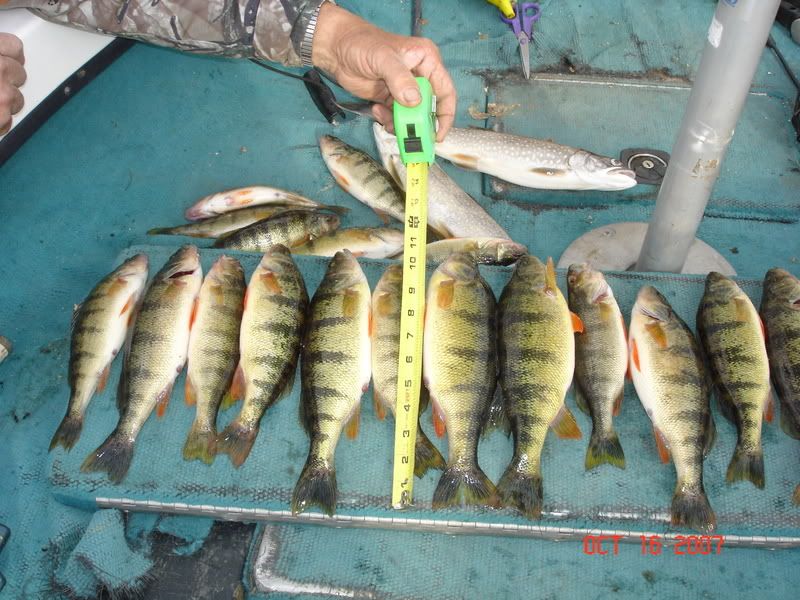 A few of the toads, biggest at 14", same trip, different day. All caught on small green tube jigs.