Discussion Starter
•
#1
•
Started the day by getting a speeding ticket in the construction area just as 285 heads into the mountains. Oh well - on to fishing.
I took Russell on his first ice fishing trip today and he did great. We started fishing around 6:30am in the Green Lake area of Antero. Russell and I caught about a dozen fish each and then moved at around 9:30am. After the move, nothing at Antero. It really was an awesome morning of fishing. We were using 4lb test and the fish were hitting white tubes tipped with wax worms. Russell got a beautiful 23inch MA Cutbow in the first area. Starting temp was WAY too warm again at 38 degrees. We had a short stop at Elevenmile where Russell landed a MA female kokanee right at 20 inches. A lot of noise and open water at Antero to deal with. Winds were very strong at Elevenmile out of the North. The wind kept shifting directions on us at Antero.
Finished the day with some butter pecan fudge from the Jefferson store and then went to my daughter's swim meet.
One of Russell's first fish of the day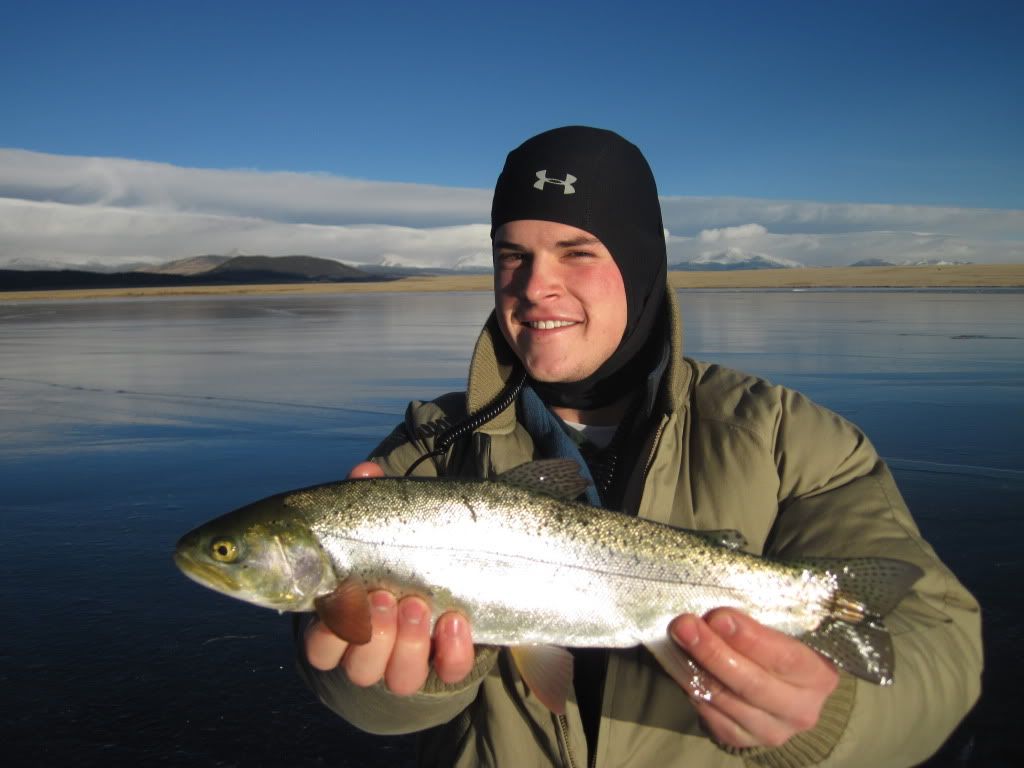 One of my first fish of the day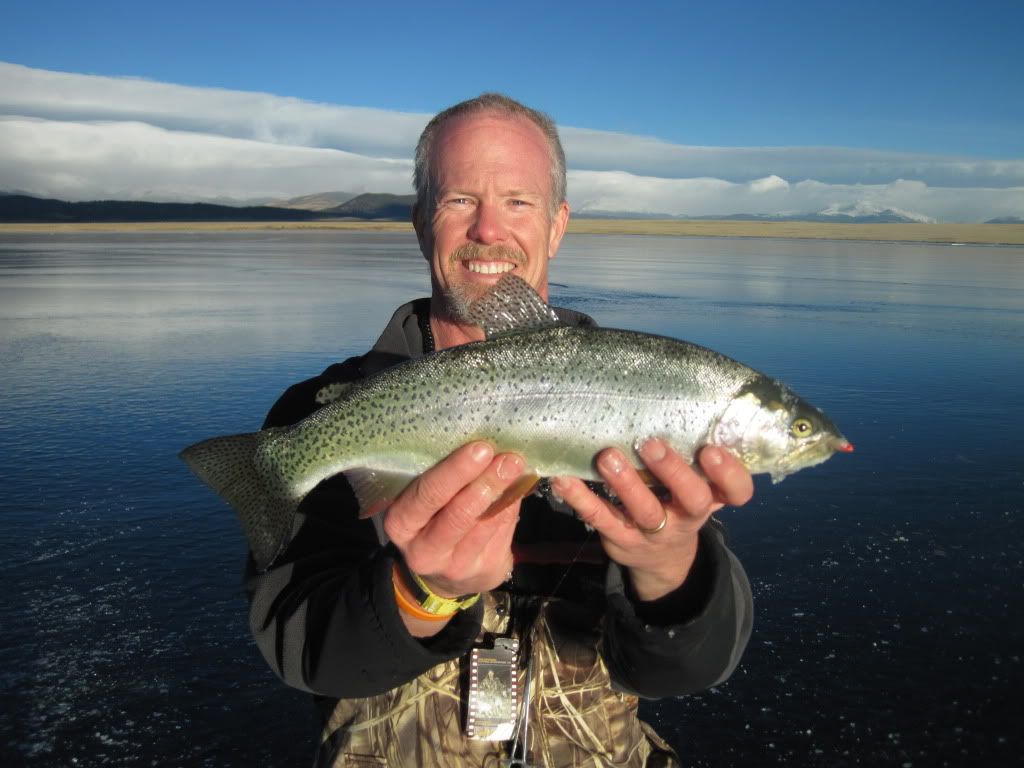 Video of Russell fighting his MA Cutbow
[/URL]


[b]Russell's MA Cutbow[/b]
[img]http://i269.photobucket.com/albums/jj79/thefishin6/IMG_0235.jpg


Russell in his fishing hideout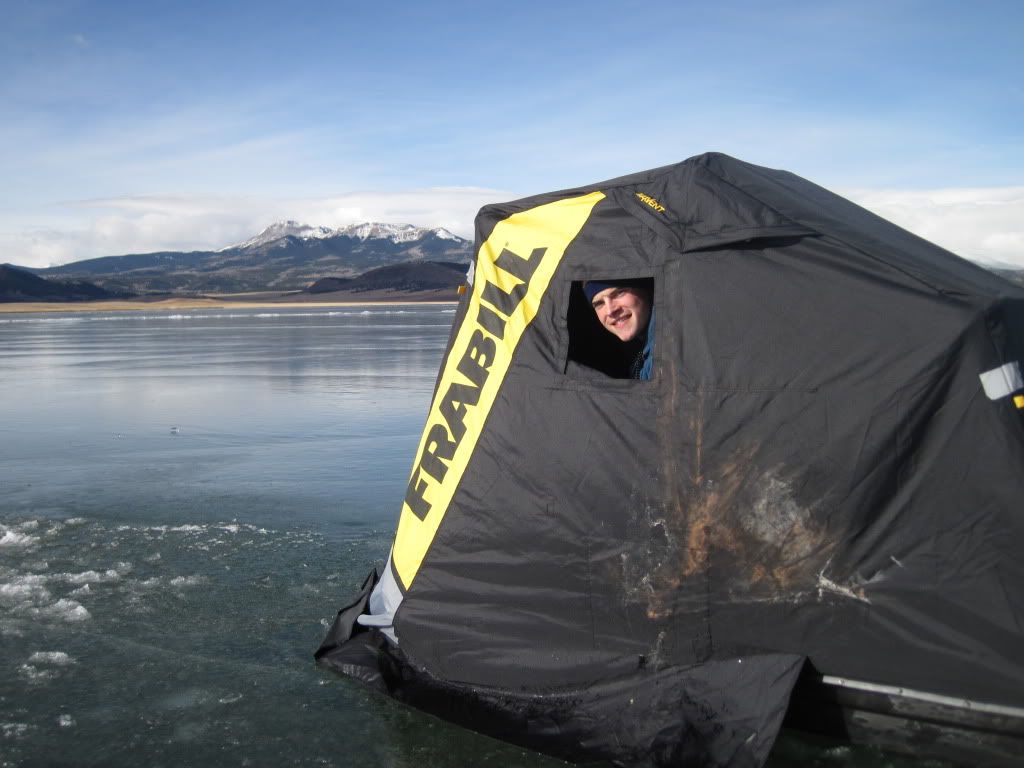 Russell with his MA kokanee from Elevenmile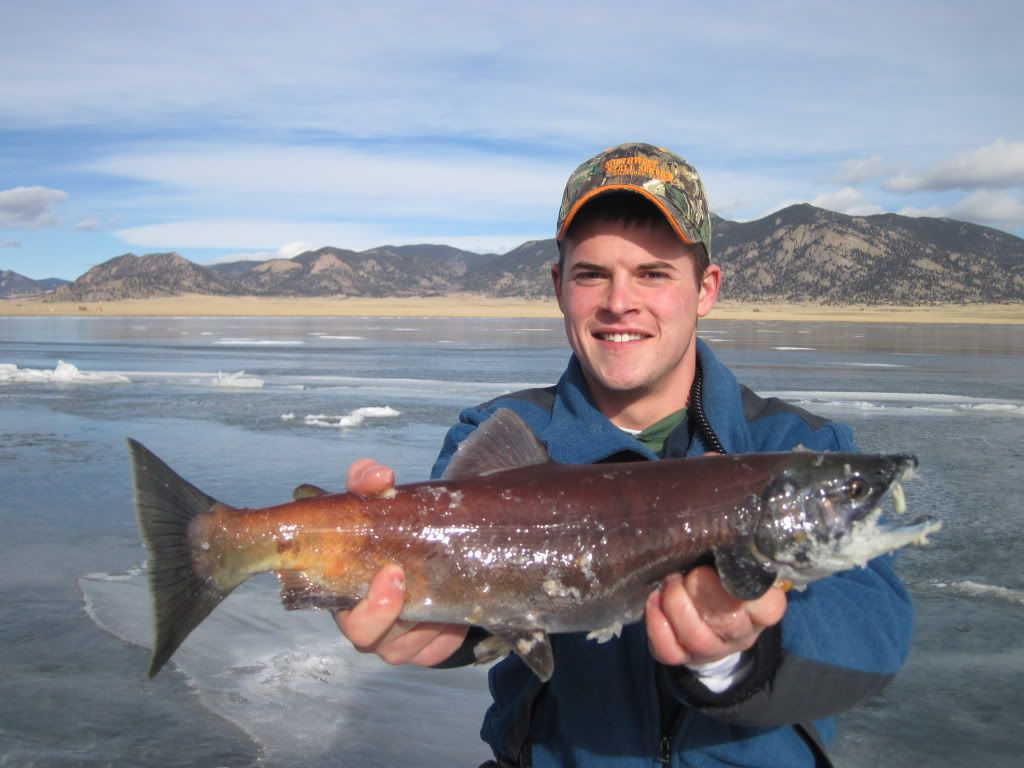 Russell only kept two of his dozen or so fish that he caught today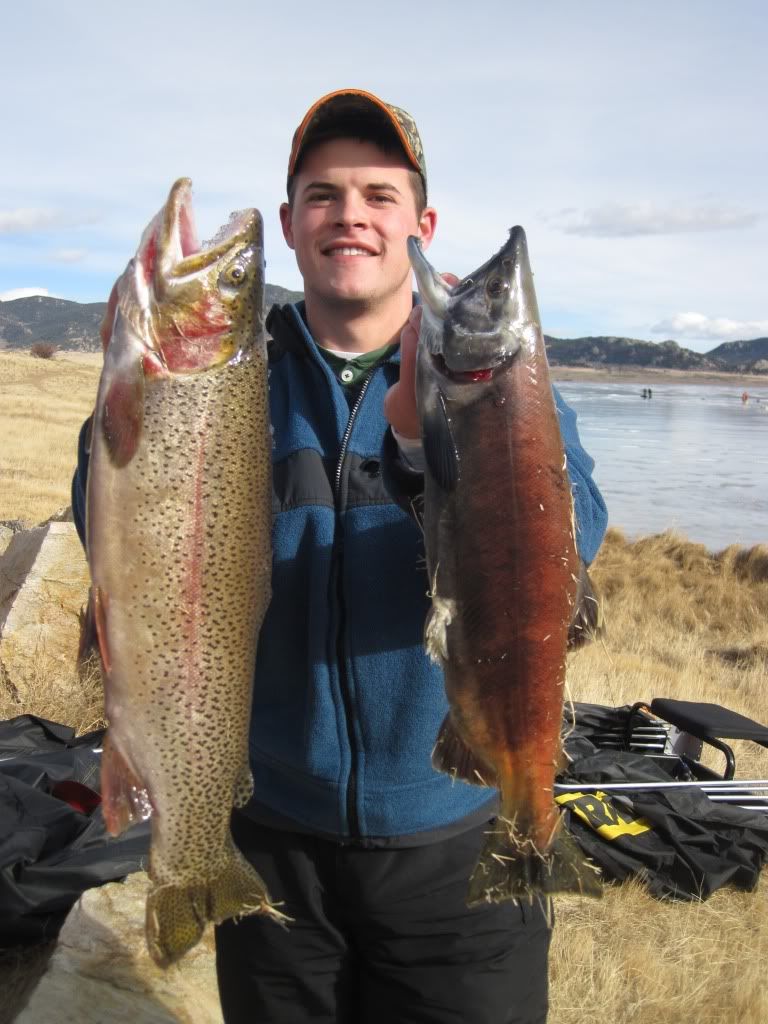 The Bighorn Sheep on the way home