Discussion Starter
•
#1
•
So 2,267.96 grams is 5lbs which my cheap scale put this bass right under. Really a 4lbs+ fish but who knows how many grams that is, anyway it was a pretty good bass. Saturday 4-2 it was so warm out all I could think of was bass fishing, but my wife, and kids, and I all had some other things we had to get done first...by the time we were able to fish it was getting dark and I starting thinking maybe walleyes were thing to go for, my wife still wanted to go for bass. So I said why not go for both. We could always hit a multi-species fishery, I like fisheries like that because {as some of you might know from my reports} I really like to catch a lot of different types of fish. Almost all of 'em having something cool to offer. We got to fish at around 11:00pm and it was dam windy on the dam we were fishing! My wife missed a bite first, then I had a bite, it was on then gone :-\.... I got a good feeling fish on the line. The thing was, was that I had forgot to adjust my drag from a couple days before when I was throwing a real small crank. So my drag setting was very low {more like the kind of drag setting you'd run w/ 6#mono than the 20# braid I was using}. I got the fish on about a cast length out, it was a pretty long fight. Satisfying too with the fish bulldogging down deep the whole way in
.....In the morning James and I had a cold water fishing trip planned, it turned out to be an epic 36 hours, what a difference a day and a few thousand feet of elevation can make! It went from fishing at midnight in 60 degree weather to fishing at midday in below freezing temps, I hate the ice in the guides but you can't let that slow you down! I'll post something about the cold water trip soon. Tight lines everyone!
Second bass of '11 both have been pretty nice ;D. My cheap scale put this one just under 5lbs or 2,267.96 grams.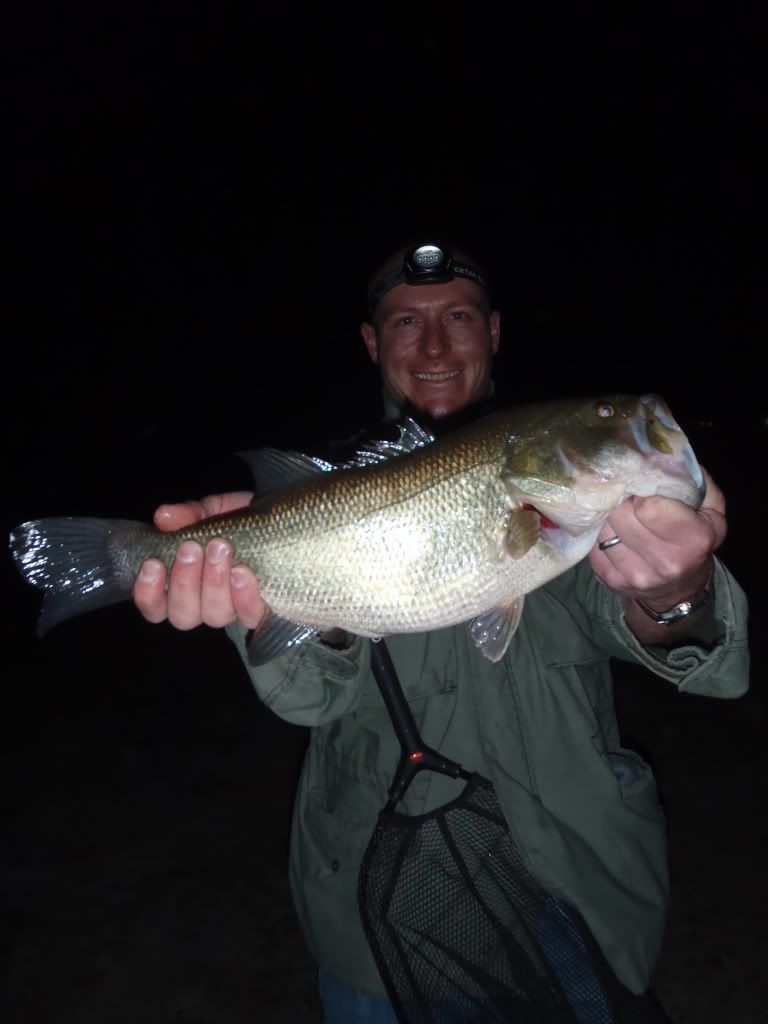 We also saw this zombie horse the other day, thought it was worth posting...