Dave Genz Trap Voyager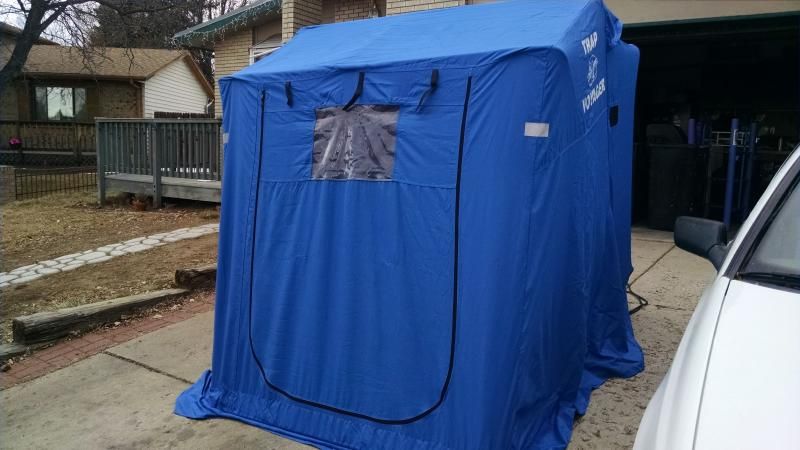 Good shape... All Zippers work great and all windows are still pliable with no cracking or hardness.
Only 2 small issues..
1st issue:
Small holes where fabric got caught in the framework of the hut... Only on 1 side
Second issue:
2 of the poles that you use to keep the hut propped open.(Not the actual support poles but the "spreader poles as I call them) have small cracks in the side... water got inside and froze... Does not effect the usability at all! I would assume that they are just a slight bit e\weaker now.. but not noticeable.
Pole 1
Pole 2
The inside looks great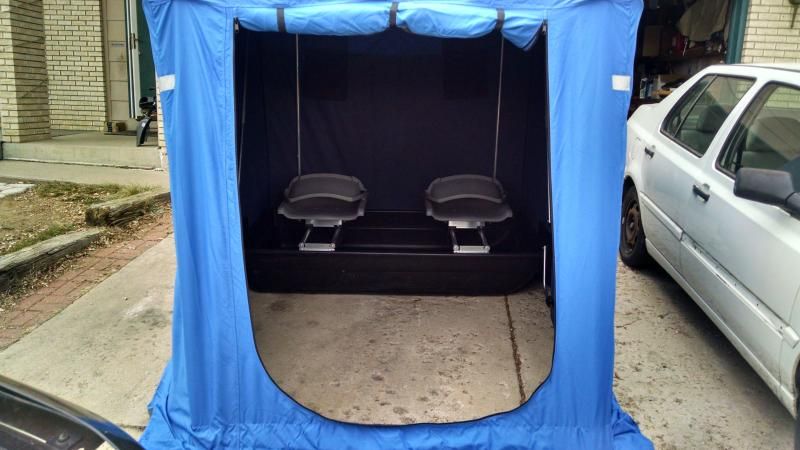 The bottom also has very little wear: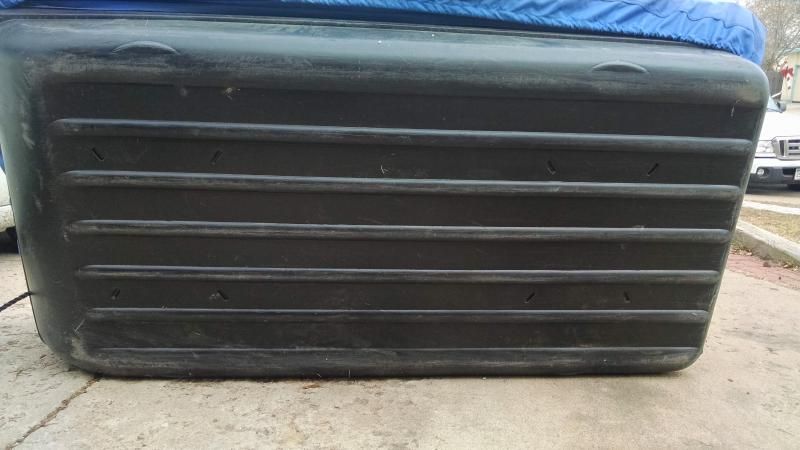 It does come with a cover.... the cover is a bit dirty and has a couple small tears but i am including it free with the shelter.