Discussion Starter
·
#1
·
Many of you know I was scrambling a bit last weekend to find a place to fish as my dad was flying into town with plans to fish Granby for lakers, but it was still frozen. A lot of people helped me out with lake statuses that helped us lake hop to find some fish!
We decided to pull up the boat regardless and try and find some open water.
Friday we fished Shadow Mountain which was about 50% open. We targeted browns while trolling and caught 30 fish. Everything went back except for the bigger browns (which were only 16-18 inches).
Saturday we decided to target some bigger fish from shore at Williams Fork. The lake wasn't open to boating so we fished 4 different spots from shore. The lake is completely open. Fishing was a little tougher but the fish were bigger. We caught two browns (19 and 22 inches) and a 21 inch laker. My dad caught the 22 inch brown. When I told him it was a master angler he was stoked. He doesn't get to fish much any more and has an affixation for keeping track of all his MA's so he was on cloud nine. It was slow fishing and we had some heavy winds and snow, but totally worth it. He insisted on a selfie...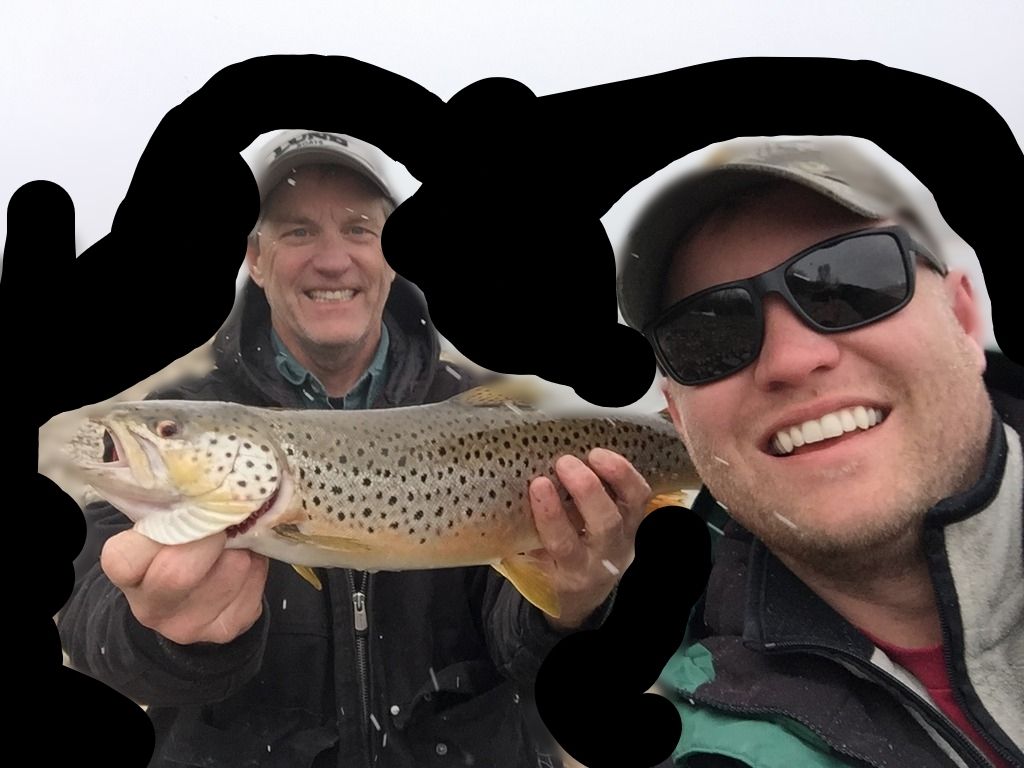 Sunday we decided to head up to Stagecoach for opening day of boating. We targeted cutbows and pike, but only came away with rainbows. Caught 19 fish ranging from 12-20 inches. All were released. It was blowing about 20mph all day which made things pretty interesting.
I saw on Sunday that the winds for Spinney were forecasted at 6mph. By this time my brother had shown up so I convinced them both its worth the trek to Spinney if we want to catch some more trophies. So we woke up and drove about 3 hours. We drove past GMR which is also completely open, however, they are not permitting boats to launch from the boat ramp. The construction is a b**** between Kremmling and Heeney.
We only fished spinney for 3.5 hours from 12 to 3:30pm. The boat inspector told us fishing had been really slow, but that wasn't the case for us. We caught 7 fish over 20 inches and a small handful at 19 inches. Biggest trout was caught by my brother at 23 inches. He was also excited to find out that was an MA. About an hour and a half in I hooked up with a pike that went 42 inches and weighed 18 lbs. It's my biggest pike to date. It was definitely the cherry on top. The fight was awesome and I caught it on a medium action rod.
The fish bled a bit, but it swam away with power.
The pike was tagged by the Colorado Division of Wildlife. I'm still waiting to hear back from them. Hopefully they will have some interesting info.
All fish at Spinney were released.
All in all it was a great trip despite not being able to hit Granby for lake trout. Everyone caught a "trophy" and I think the mountain lakes forever made a great impression on my dad. He will definitely be back!
Thanks for all the help.