Well, it's spring and dog gone it everyone knows you have to fish in the spring. After all, you only get so many springs in a lifetime and they only come around once a year..kinda like Christmas. Shoot, even Yvette knows spring means fishing..waited all winter for this. She even mentioned.."You ought to get out a couple of times this week..a few if you can. You might not get to go next week at all." So, I'm sitting there thinking that I have the best wife in the world...or she just figured I wouldn't go in this weather..and she looked real good for offering.
So anyway, I headed on down to Pueblo..trusting the weather report that said it wasn't going to rain. Gotta give them credit..fog..a wet mist..cold wind from the east all day..but it didn't rain..just colder than crap. On the way in, I noticed the flows were low in the river...and when I got to the lake the water was way up over last week. I parked about three feet from the bank with the tailgate down...unloaded and just as I was heading out..I thought...hmmm..maybe I better pull the truck up a bit. So, I pulled up another six or seven feet or so.
I hit a spot that I'd done well at last week and caught eight smaller walleyes in that 16/17 inch range. Water temps last week there were 63 degrees..today..56..In fact, everywhere was 56..all day long. Had to move and find some different fish. Looked for quite a while and found a spot..tossed out my gps on a string and didn't have to move more than fifty feet in either direction for the next two hours..until I went home. Fishing was fast..if you found them..they bit. About six feet deeper than last week. Ended up catching 34 walleyes and eleven bass. Five were between 18 and 19 and a half..Two came home for dinner.
Got back to my truck and my rear wheels were six inches deep in the water..during the day, the lake had come up the bank at least ten feet. Glad I moved my truck.
Now, I just have to figure out how to get out later this week...After all, it's spring.
Looked like it was going to rain..felt like it was going to rain..\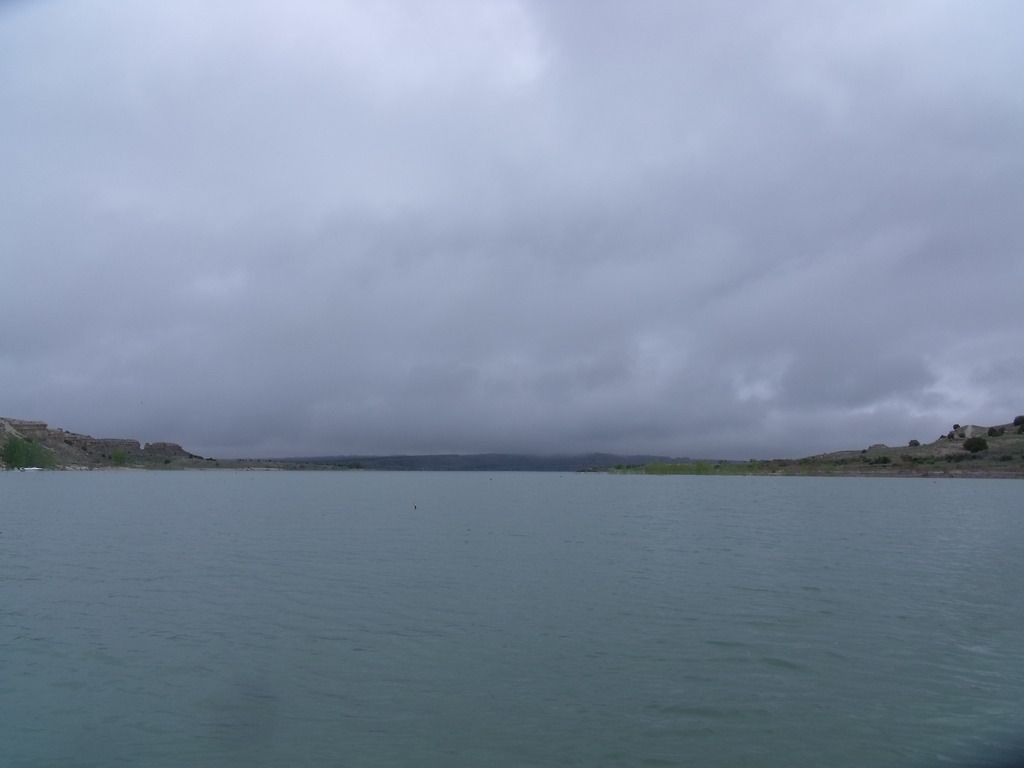 White bass
Yellow perch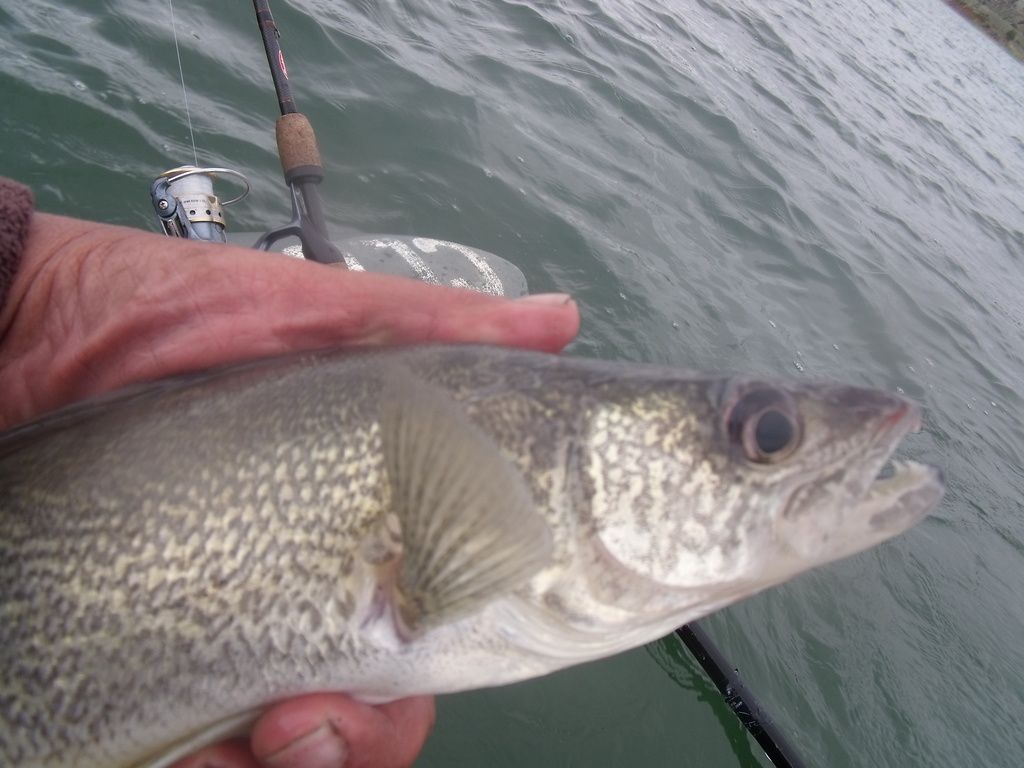 Rainbow trout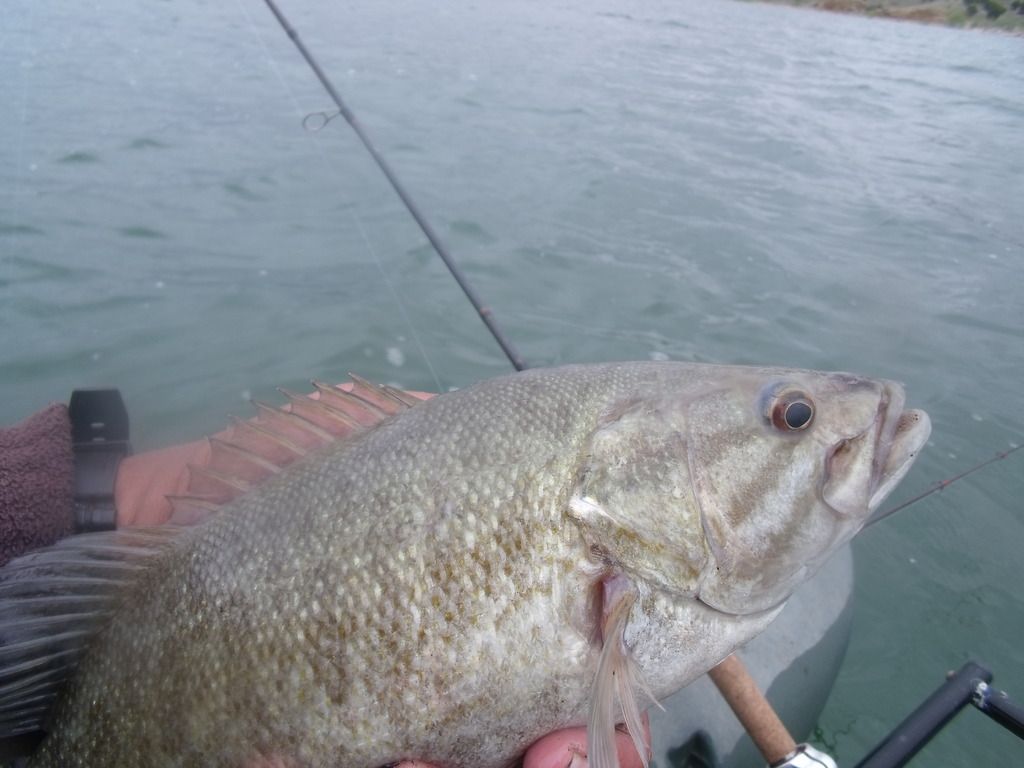 The Tiger that bit Slayers finger..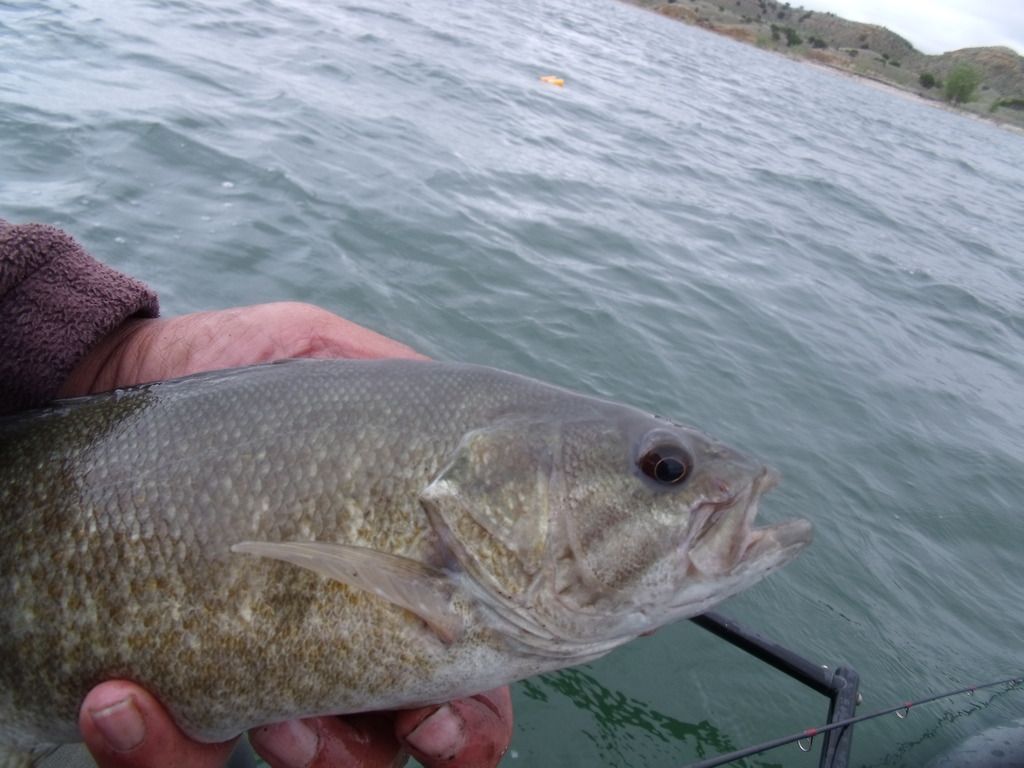 Dinner..