Discussion Starter
·
#1
·
Made my way back to Colorado for a week of Fall break with my three boys.
The two weeks prior to the trip were filled with sleepless nights trying to suppress the excitement of fishing for trout in the Colorado high country with three of my very favorite people on earth.
Scrambling to find things that would be warm enough was a task, as all of that forgotten stuff is packed away soundly. I managed my fishing gear and a few changes of warm clothes and off I went to board the big iron bird. As the wife's tail lights drove out of sight with my rods and sunglasses and no cell phone I knew the trip just had it's first hiccup.
Its still early so I know more can go wrong, so I keep my chin up and keep moving. I am happy to report, that was the only hiccup in my travel day. I arrived to Grand Junction early and eager. The rest of the day was spent greeting and talking and getting packed and ready for the first campout and fish trip.
When we were flying over Blue Mesa I knew we were close! Classic trout waters all over this place.
I was ready for cold, kinda, but c'mon man...Really? Kids wanted to camp not drive down off the mountain so we did a night on the Flat Tops. Snow and cold was an understatement to this almost acclimated floreeda boy. Kids were happy with the fire and the camper shell.. Life is good!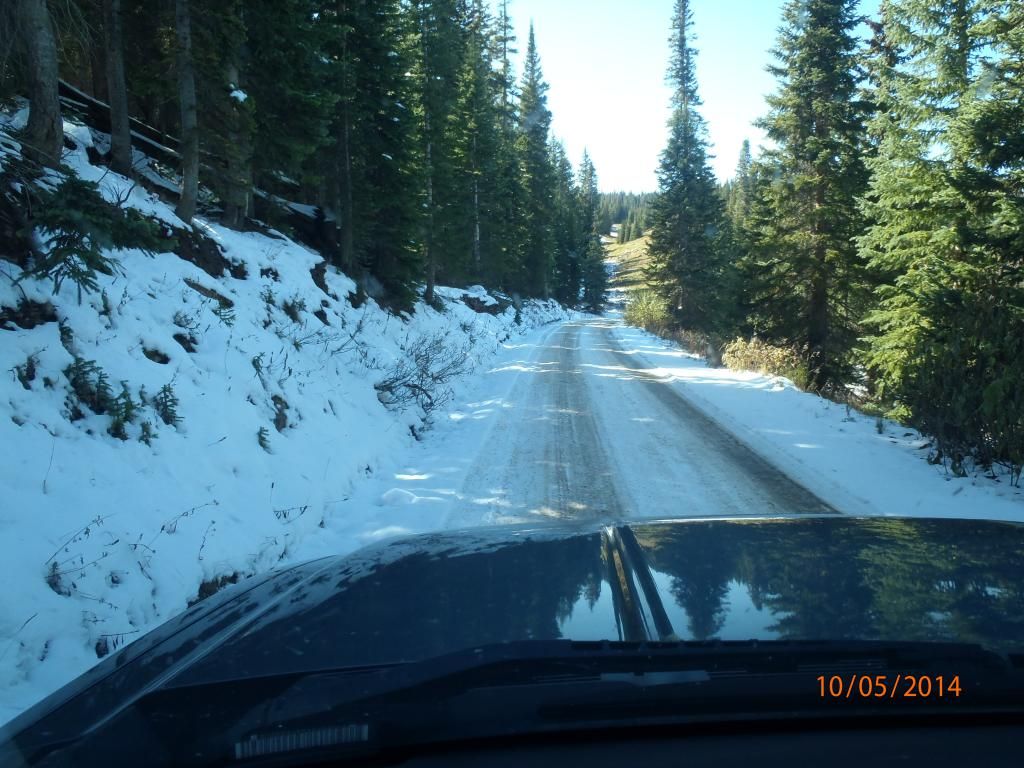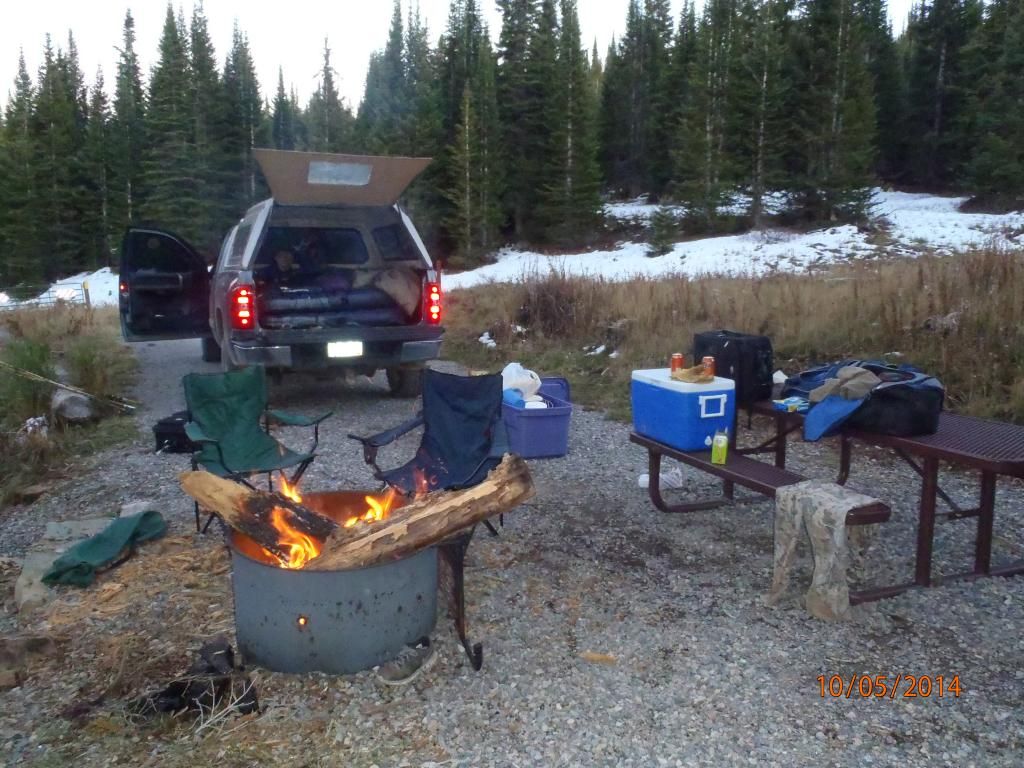 This day held some good stream fishing for us with Fordman showing us, again, how he is the luckiest or best fisherman in our family.. He always produces some mammoth beast that doesn't seem to belong in the spot we are fishing. Will kept up with some wicked casting accuracy and quick hook sets to score us the other half of a fine camping dinner. All we used on this day was a box of Hairwing's beautiful bugs.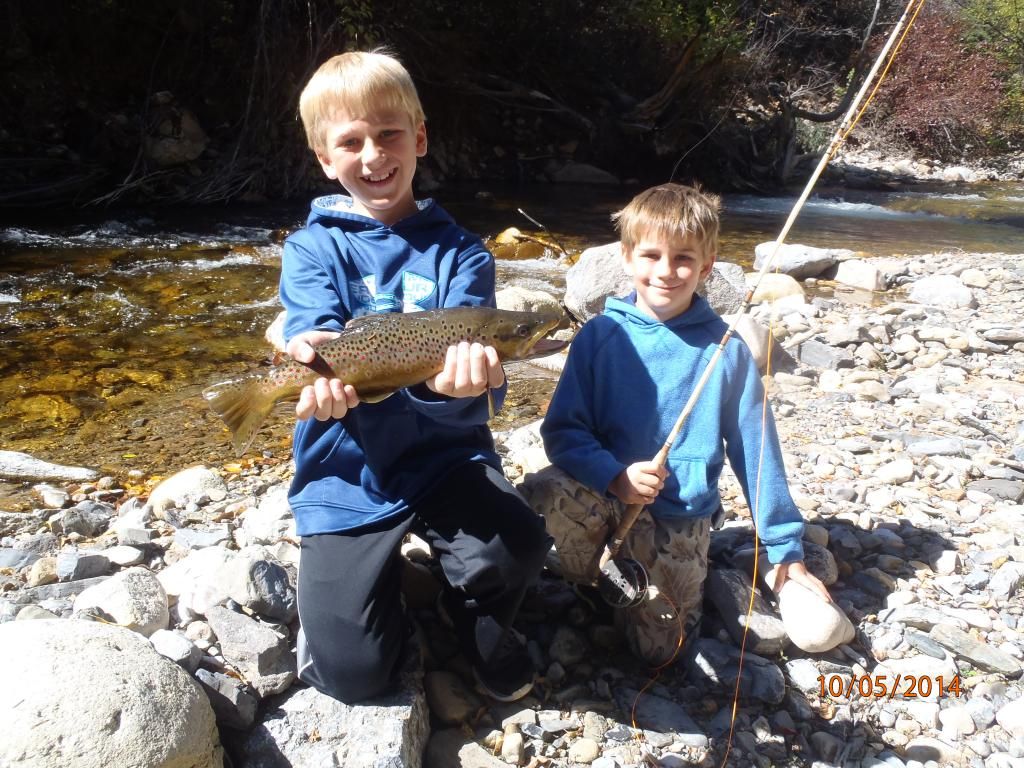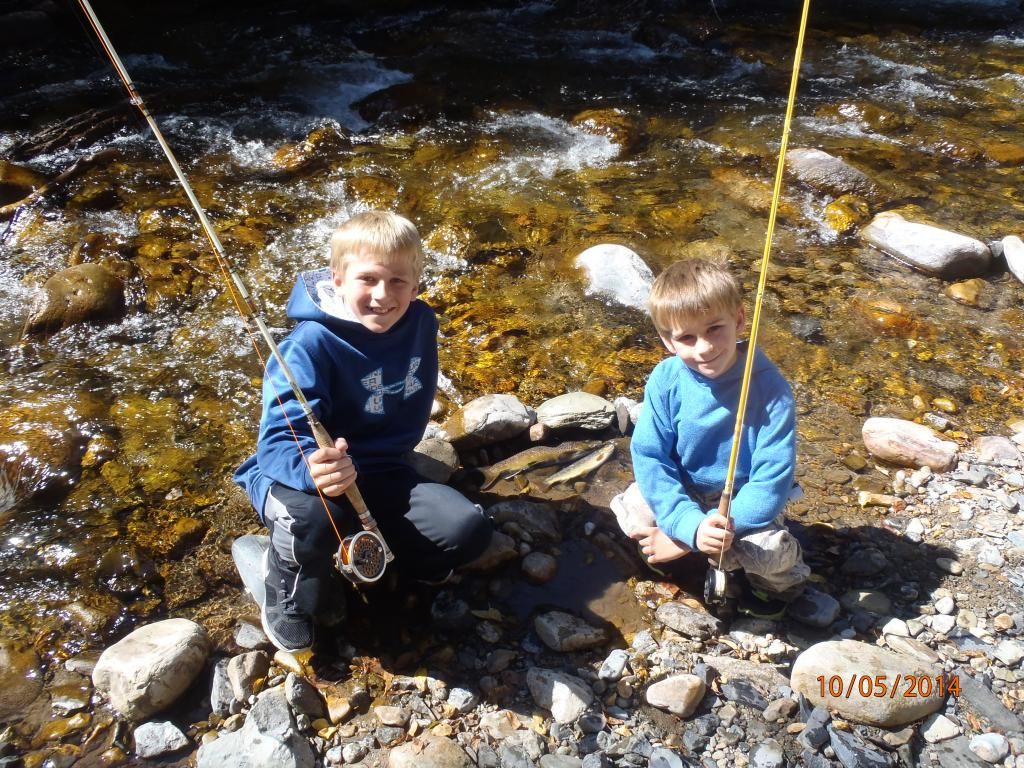 We continued up to Deep lake so the boys could use bubble and fly. They were excited with the prospect of casting their light fly wayyy out to those feeding rainbows. Besides the cold, the scenery was outstanding and the fishing wasn't so bad either. "Tarpon trout" as my boys yelled out each time they would hook one of these acrobatic little fighters. After a dozen fish to hand and released it was time to prepare for dinner...Ah yes fresh trout in the frying pan while camping, one of our all time favorites.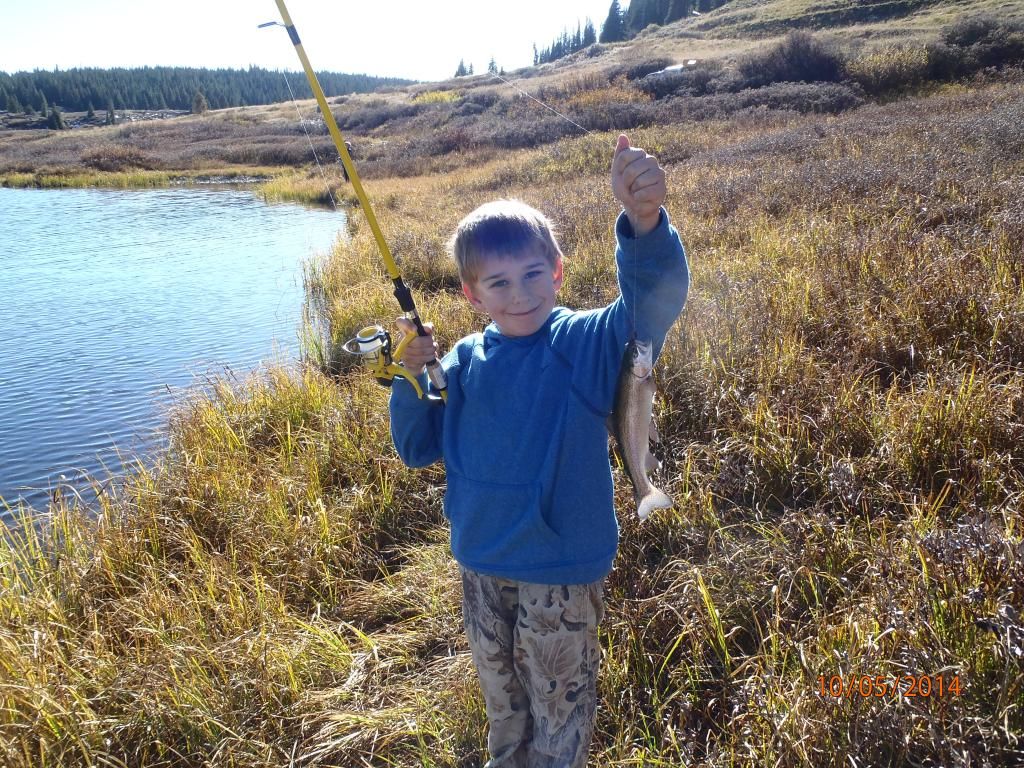 Boys love cleaning their own catch!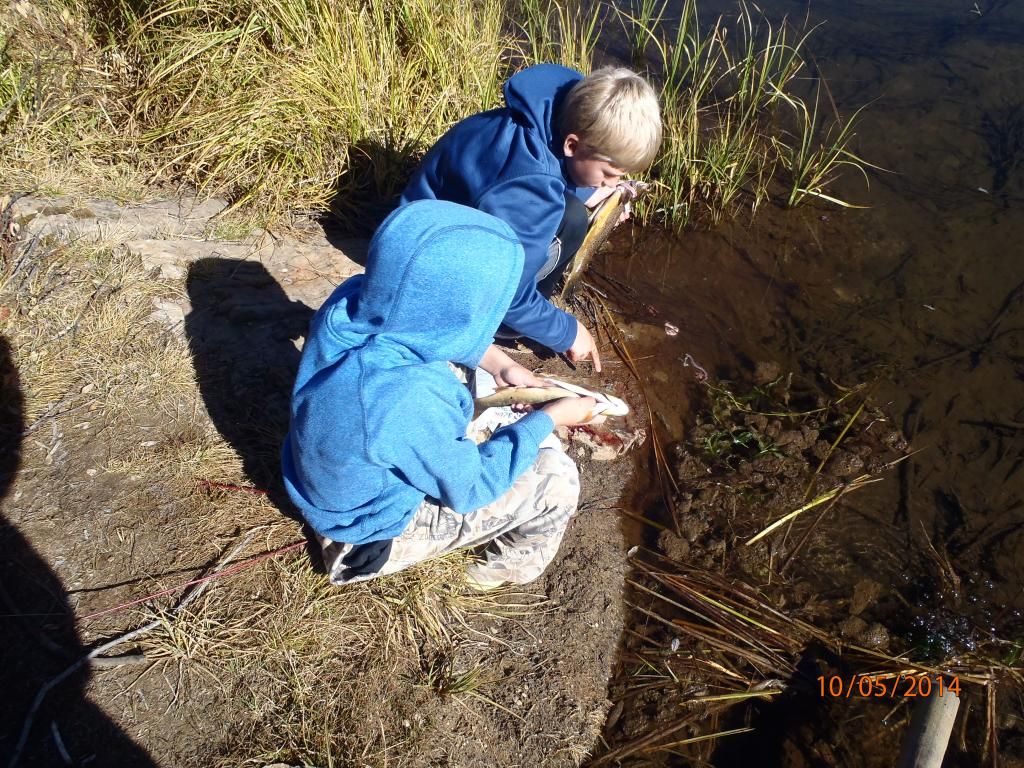 Gorgeous Colorado Mountains! Sorry for the less than stellar photos, I did not have a great camera with me.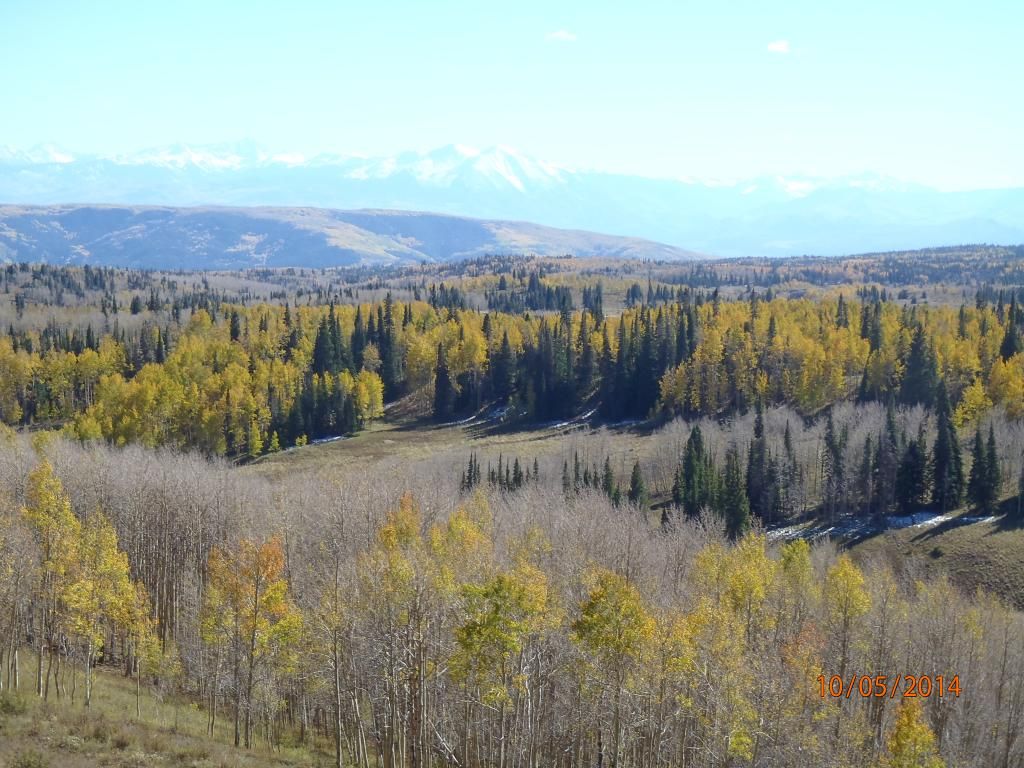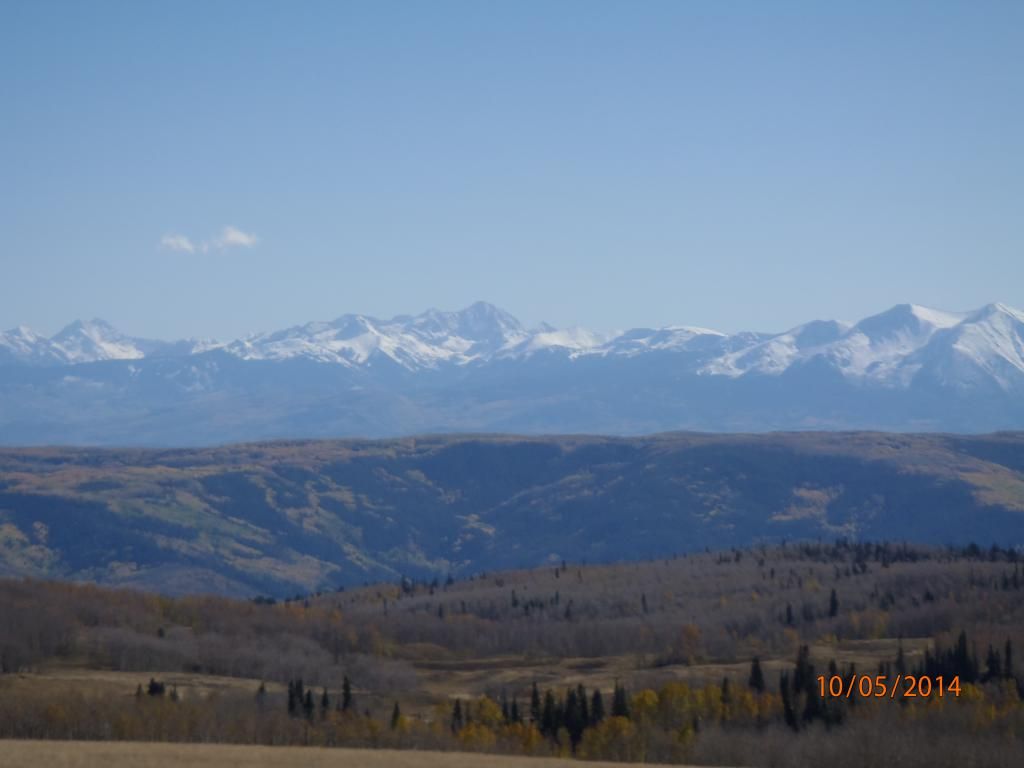 We kept moving around and our next stop had us on the largest flat top mountain in the world with over 300 lakes... Home of many cutthroat lakes and cool connector streams. Jerry's bugs still going strong!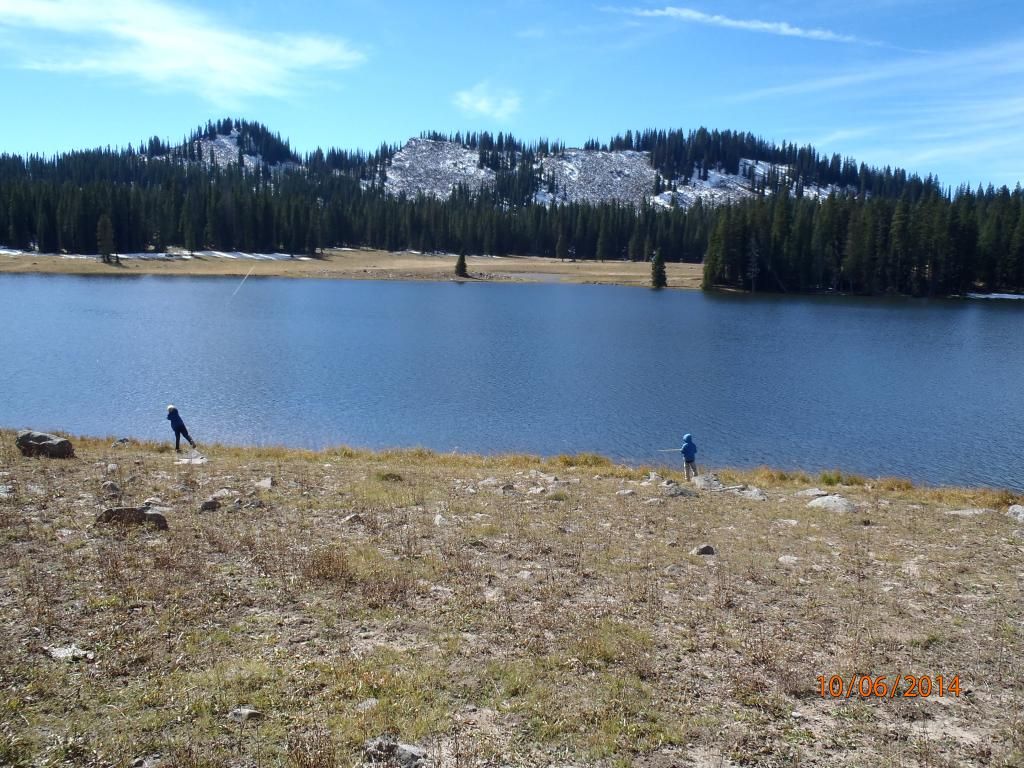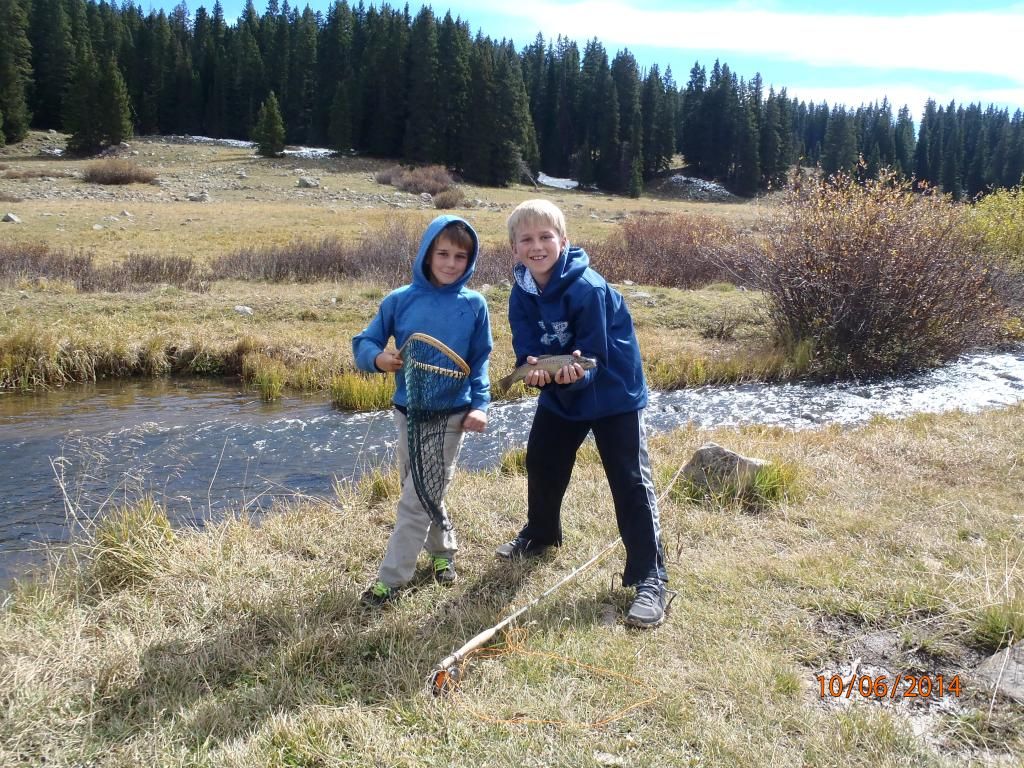 All in all another fine trip for me, the luckiest man in the world. I am so blessed every day in my life.
This trip was a refreshing and chilling reminder of family, fishing and Old man winter, Ha!...It's 77 and sunny as I sit pondering and spewing about my week past. I hope everyone's Fall goes as well!
The luckiest man!
This story to be continued!