Is what it took to land this awesome fish last Wednesday!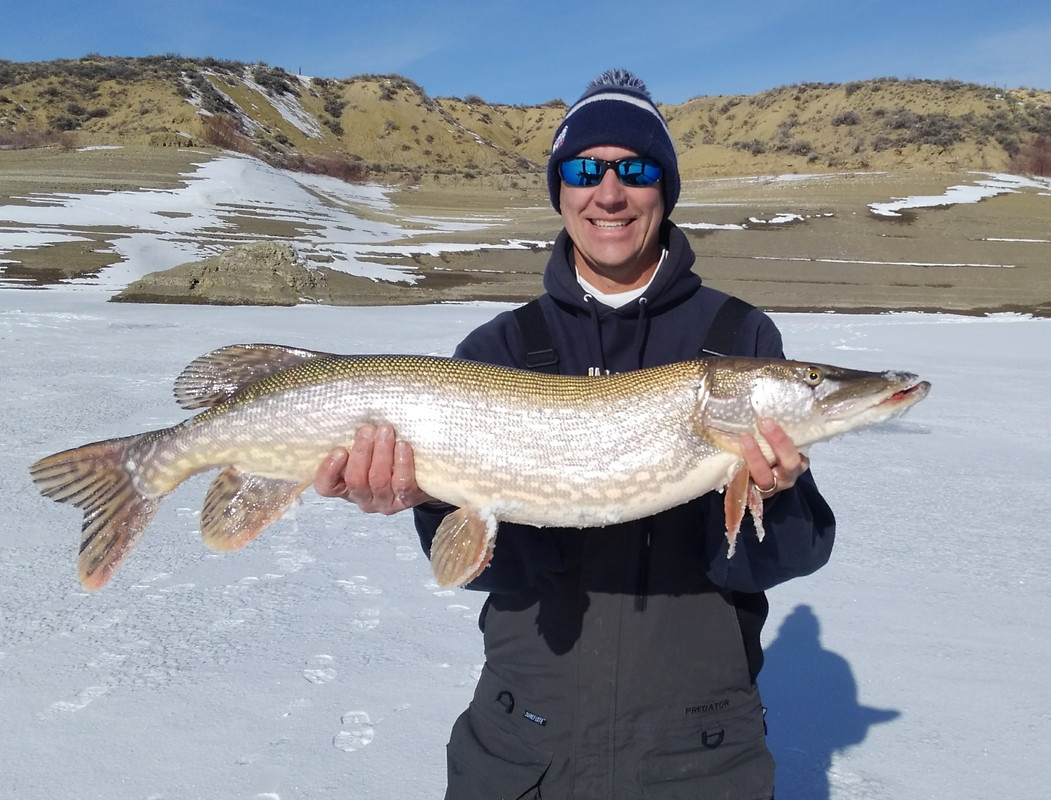 The team:
Mike: For driving and taking me for the chance to catch this big gal!
Tim: For the jig and the bait used. (and a great filming job!)
Nate: For having his grips & risking loosing a finger, reaching down and landing her
Shoe: For the intel from earlier in the week, & not giving me too hard of a time for releasing her.
Fishing for pike was slow to say the least, all morning (only saw 1 other pike, lost, and a trout). Everyone was packing up, to move to a trout spot at 11:30. I left my rod on the chair, as I was loading up my sled. When i went back to get my rod, I noticed a huge red mark on the old Hummingbird Ice 45, right where my jig should of been. A couple slight twitches, then I slowly raised the jig, and the "red" mark moved. (and my drag started screaming!) I knew it was big, but didn't know how big till it was under the hole. Thank goodness I used my 8inch auger (Slayers is smaller
& the ice was only 5 inches thick. We whiffed on the 1st attempt to get her topside, but got another shot at it pretty quickly. After a quick little dance, a couple of shouts, and a flurry of pictures being taken (made me feel like a true superstar), I let the 37 incher go back to prowl the icy waters of middle park.
Was an absolutely perfect weather day, and a special day on the ice for me, with a great group of guys!
Johnny-0