Camped three nights with my wife and 1 year old daughter over the 4th of July weekend. It was an awesome time roughing it in the tent. Accomidating a 1 year old's sleeping situation was pretty interesting. We set up our cot and put a pack n' play in between. It actually worked really well.
This wasn't a hardcore fishing trip, much more of a relaxing vacation enjoying the outdoors. That said, we did get to fish for 2-3 hours each day. The mornings were really the only opportunity to fish due to 30-40 MPH winds each afternoon. We caught dozens of bows and cutbows fishing weed lines. We also managed a decent 18" brown and some kokes trolling the open water. Kept a couple of the Kokes for dinner. Got some monster fillets and man do they taste good.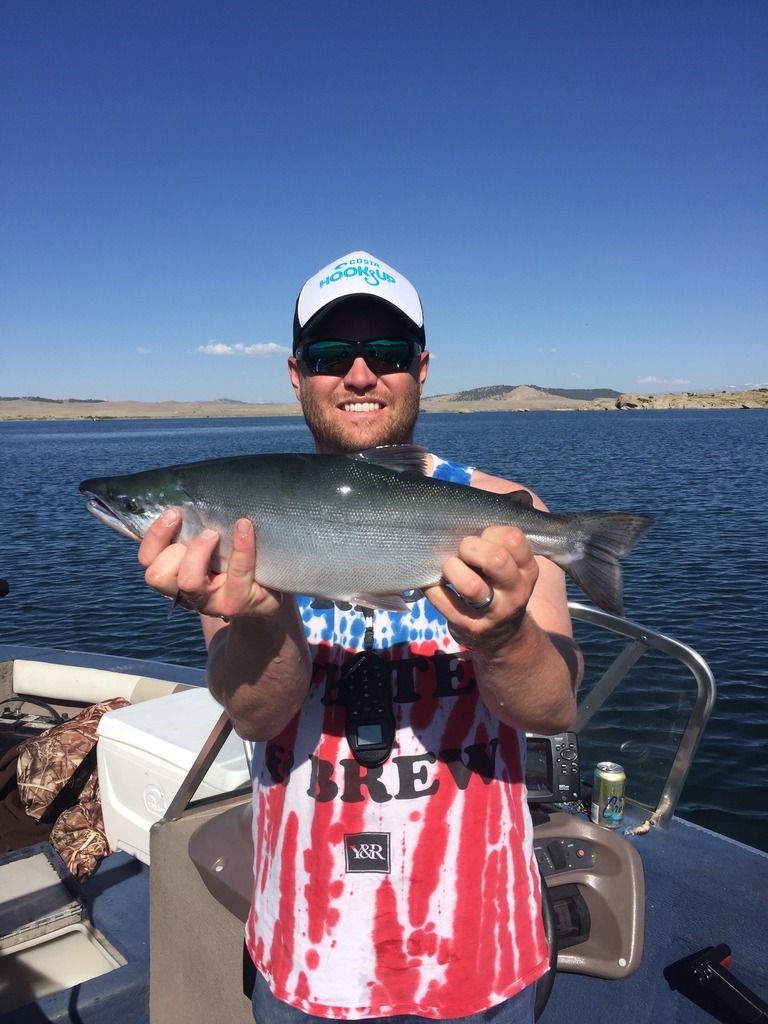 No stiffing arming here...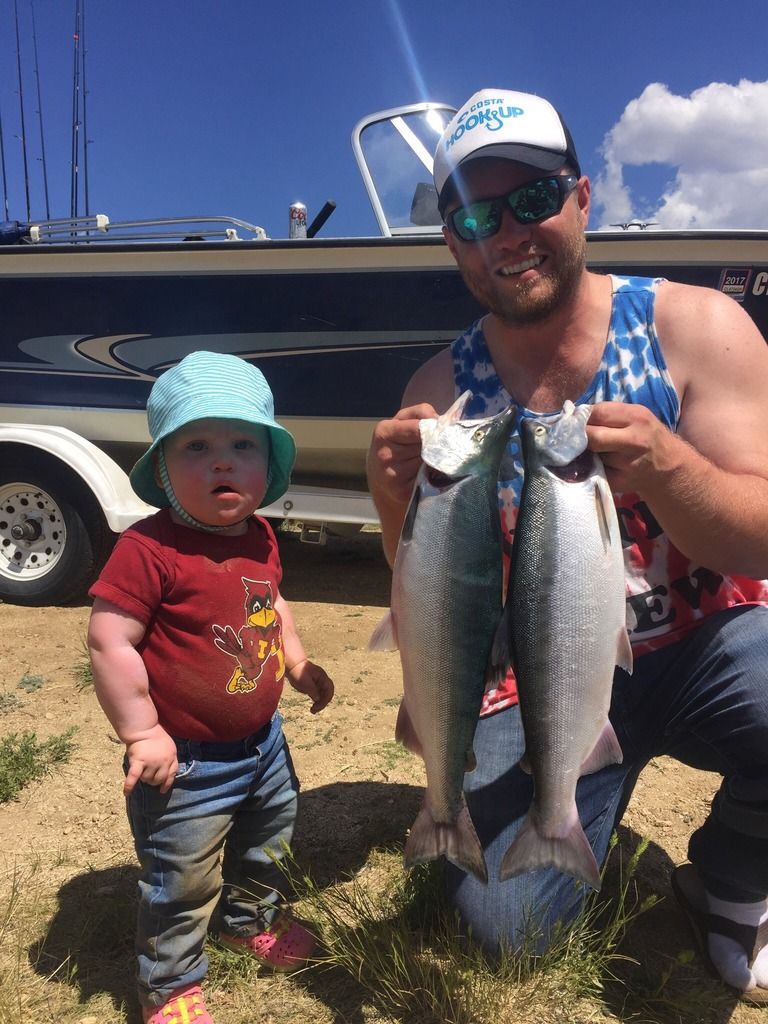 Shes not afraid of a little dirt!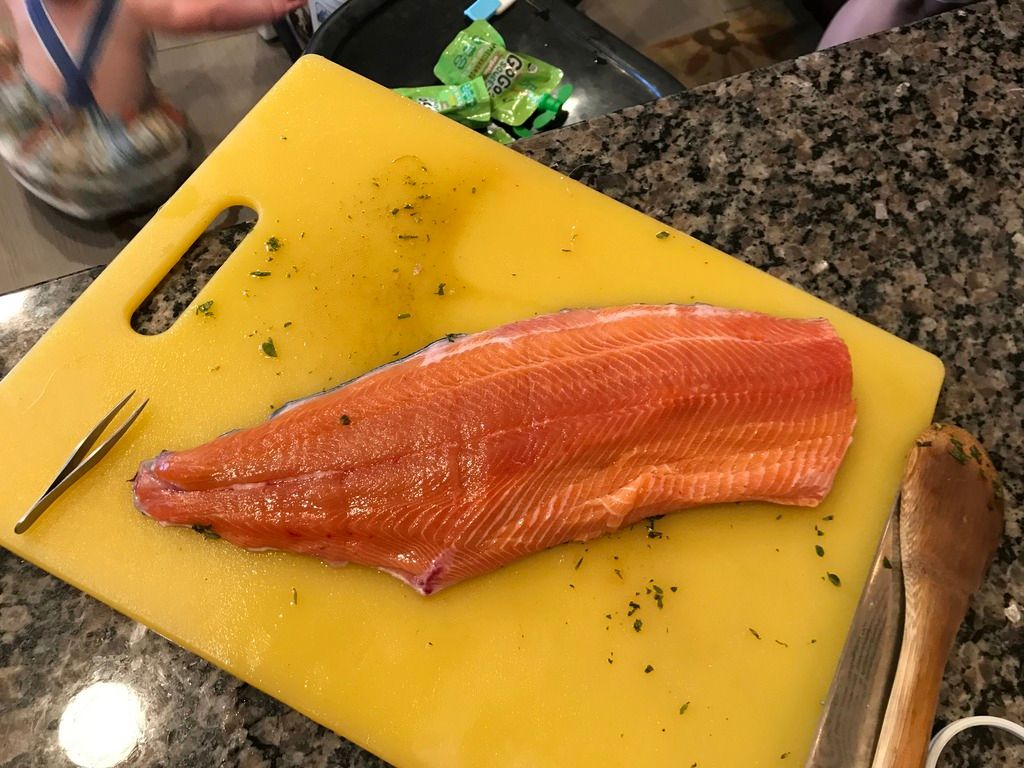 I'm usually a big proponant of using electric fillet knives, but a fix blade did these salmon right.