Discussion Starter
•
#1
•
When I got home from work at 6:30pm after getting my fishing license, I sat around for about an hour and a half slacking around thinking of what to do. I looked outside and it was fackin beautiful. So I rigged up for a quick fish at the res. Brought a couple rods and the necessities...
I got to the lake in a good spot with no nets. But some mofo was already standing RIGHT in the spot I wanted. Only guy in the parking lot too. I wasted a little time fishing there watching the guy land a couple fish. I knew the fish were stacked where he was, and not really anywhere else in that area, so I said screw it and headed to another spot.
I fished there for a bit and didn't get hit. I wondered if there were fish so I flashed my light in the water. What I saw were dozens of these staring back at me: wtf
So they weren't hitting my jerkbait. I tied on a tube. Nothing. I tied on a feather jig. Nothing. I tied on a crank. Nothing. Etc etc etc etc etc. Tried most of the **** in the small box I brought. Drug it all through the thick of them. The horny facks were everywhere but seemed to be only interested in humping...
So I tied on a jerkbait again and said screw it. Walked a bit and tossed it along shore into the hoards. Eventually, I did end up landing a couple eyes and took a couple pics.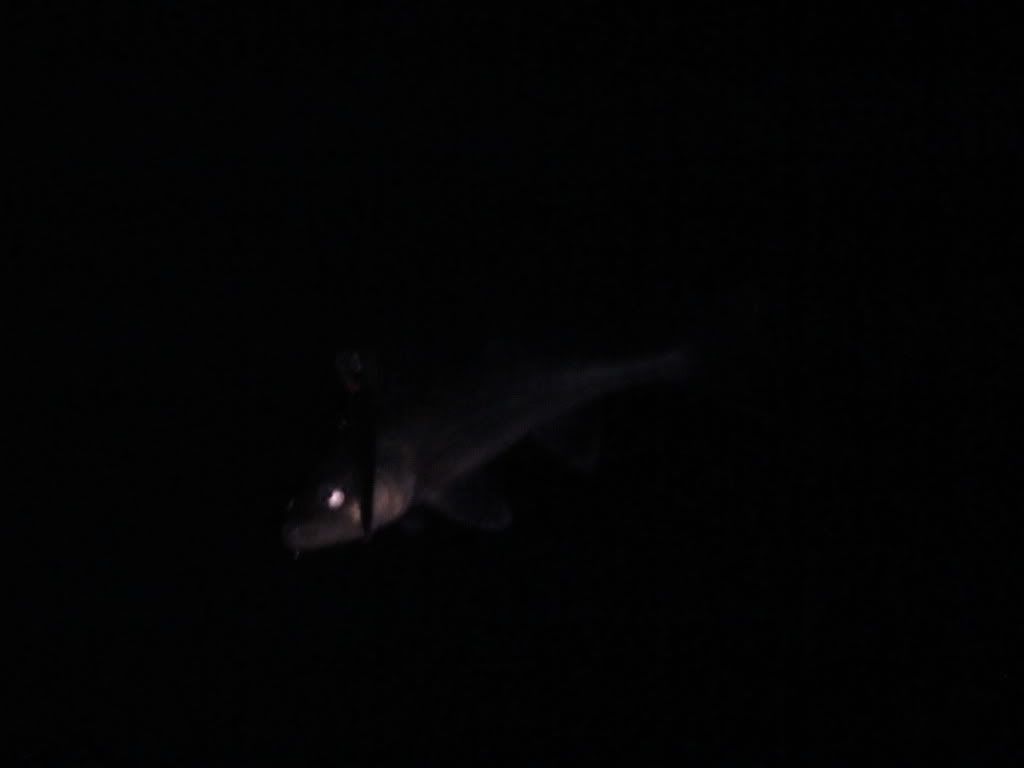 I think if I stayed longer, the bite would have improved. But I am getting up early tomorrow to go fishing again...hahaha. So I called it and headed home. Didn't really see any big eyes staring at me....so the females likely weren't up in there yet. It was a sausage fest.