Discussion Starter
•
#1
•
After seeing a few pics of ice and hearing rumors of a few inches, my dad and I decided to get out there. Boondock decided to come last minute for some first ice action.
We left canon city at 5am and got everything set up by about 630am. We were the first out there in this spot and people started trickling in for the next few hours. The hot action was right off the bat. from 645 to 10am, we managed to catch just over a dozen or so and lose a few. Boon and my dad caught the two nice fish that were about 19-20". I managed to catch three species with cutbows, rainbows, and kokanee.
A few CF people showed up to hang out too. I didn't manage to catch the handle of a guy that I\we lended our auger to because his was giving him trouble. Slayerfish and trout fished near us and we chatted a bit. Nice to meet all you guys. Clint walker came around 10am and set up next to us. It was a regular old gathering. Good times.
Ice was 6" thick where we were and the weather was pretty nice for most of the day. Got a bit windy but only lasted about an hour. Action for us died completely around 1030am and we left at 1130am. Hot lure for me was a pink homemade jig that I also gave out to a few people on the lake. Very inexpensive and easy to make and seem to work well. Also caught a couple on kasties.
Here are a few pics from the day.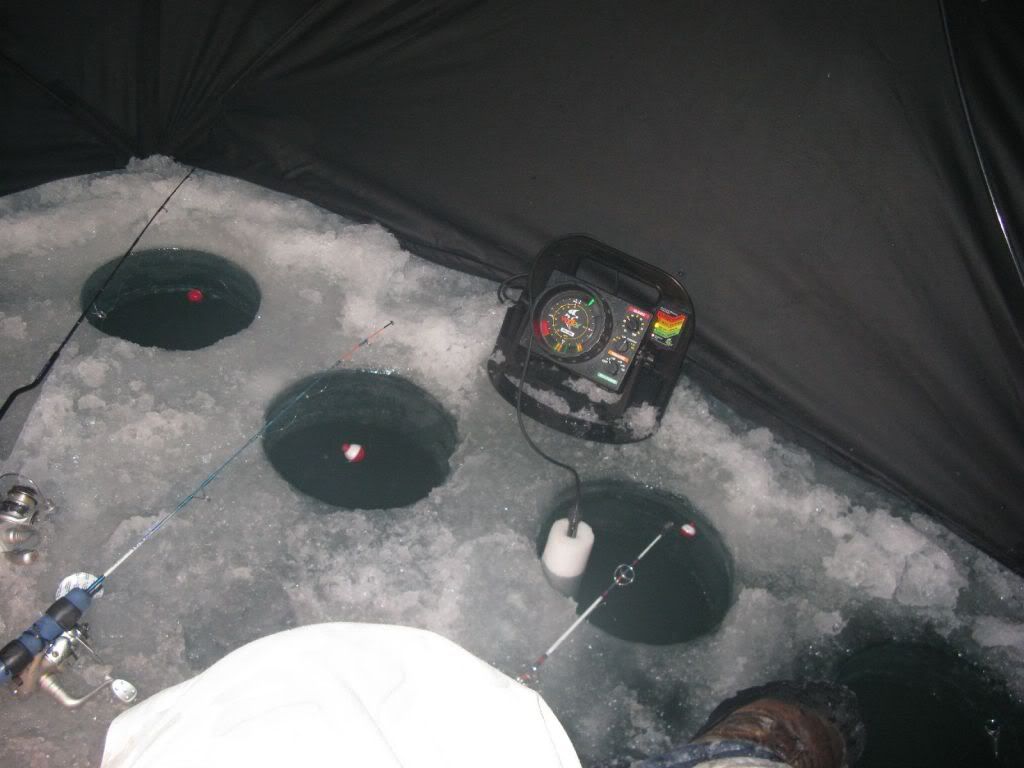 Fish visiting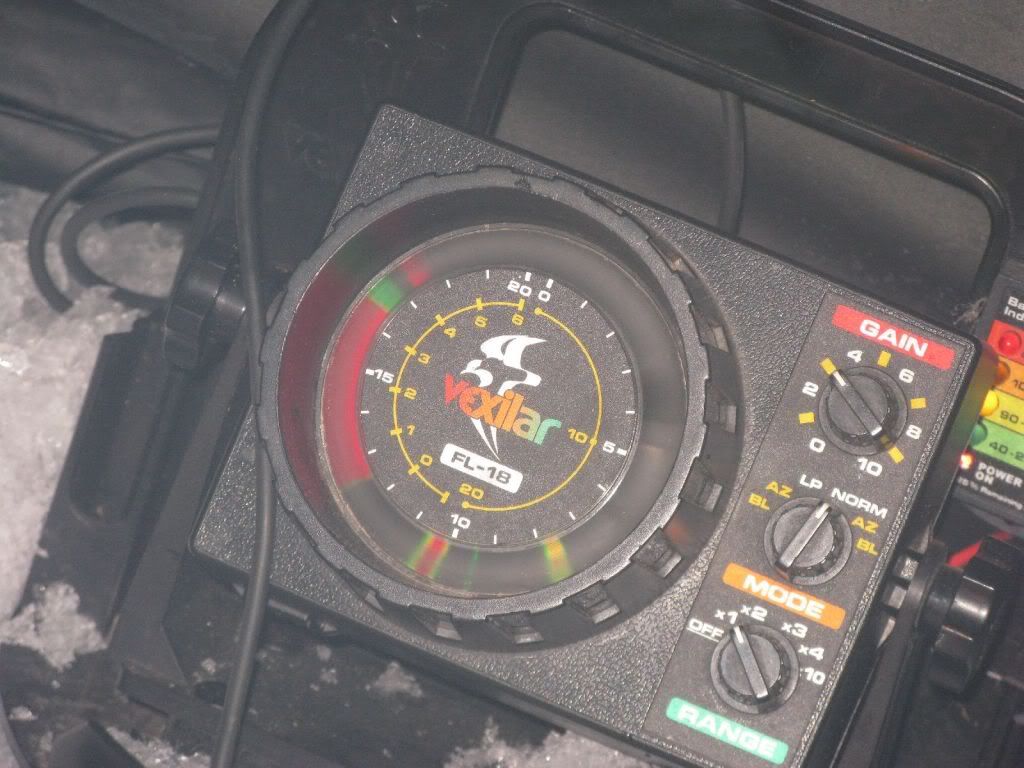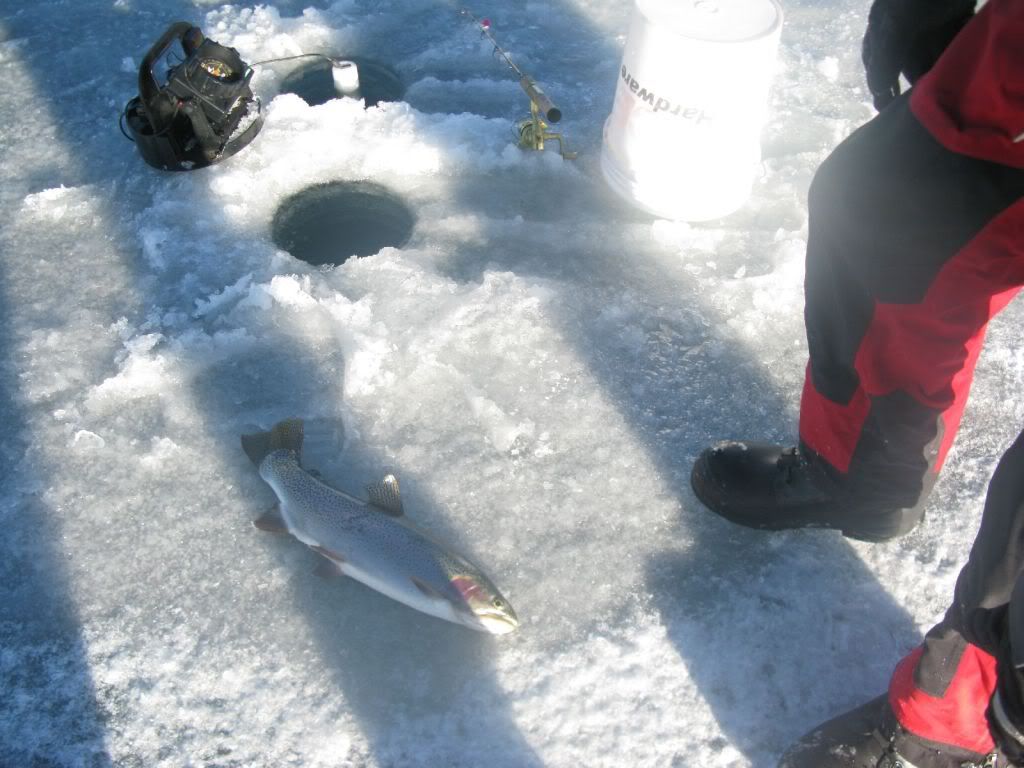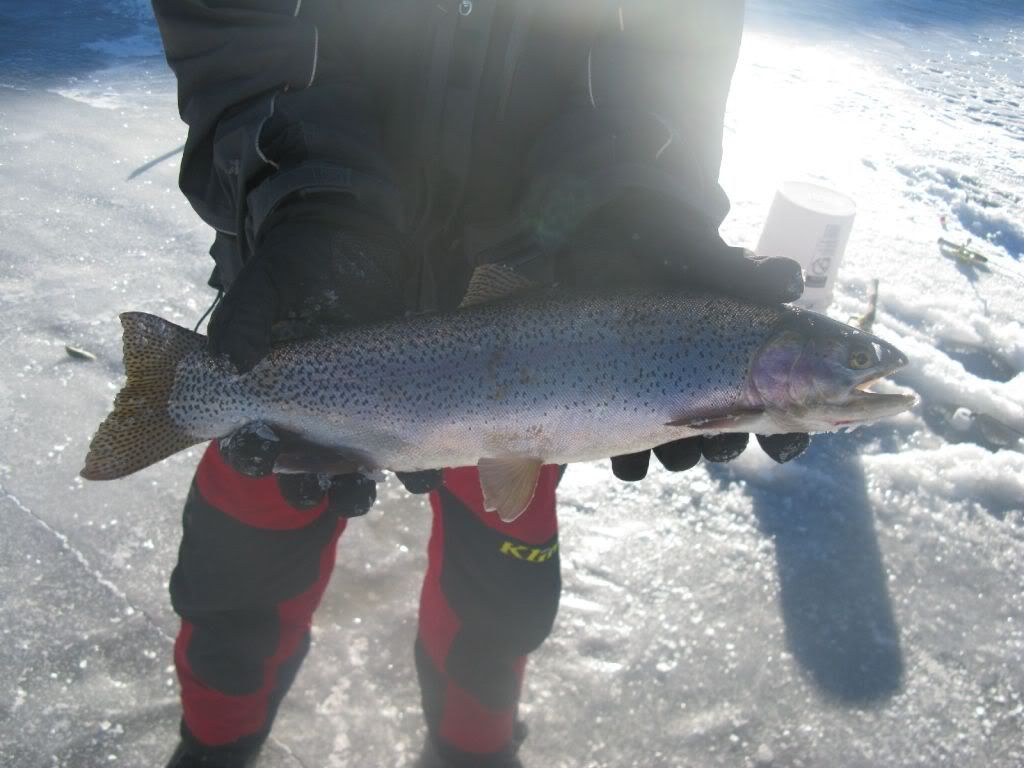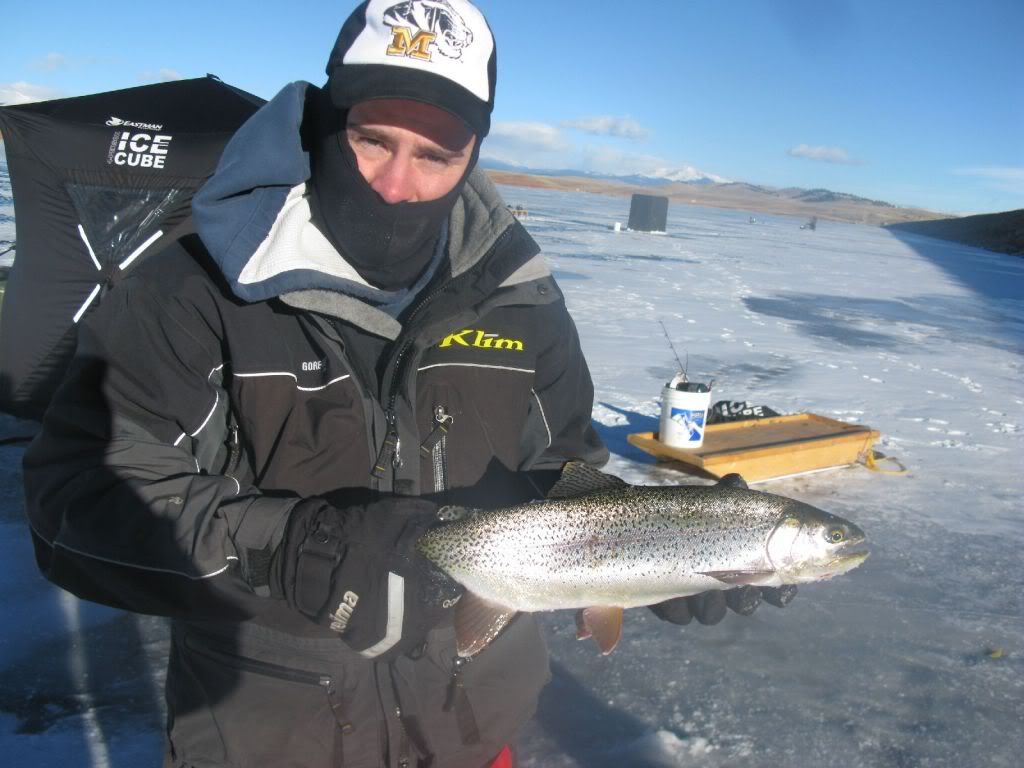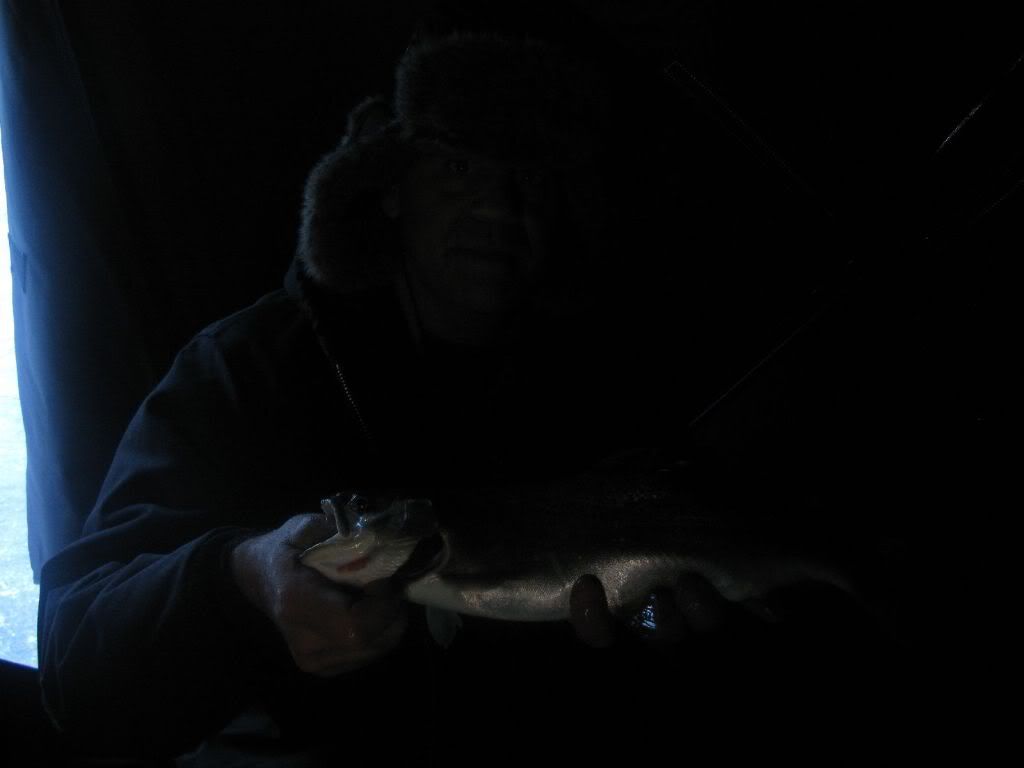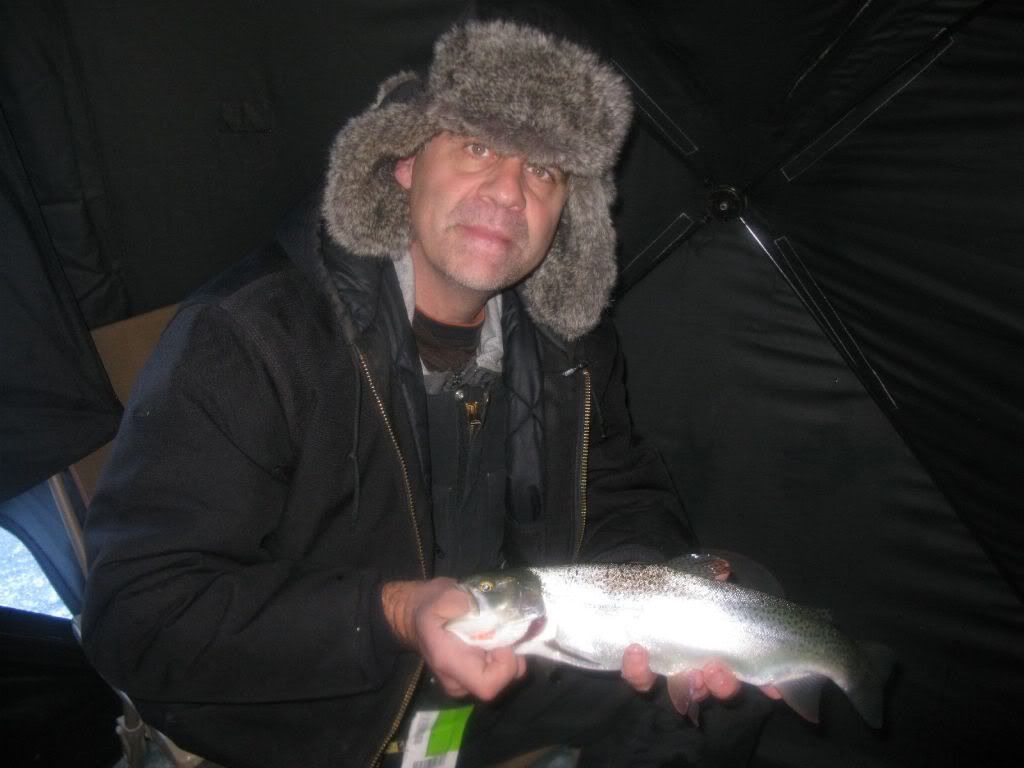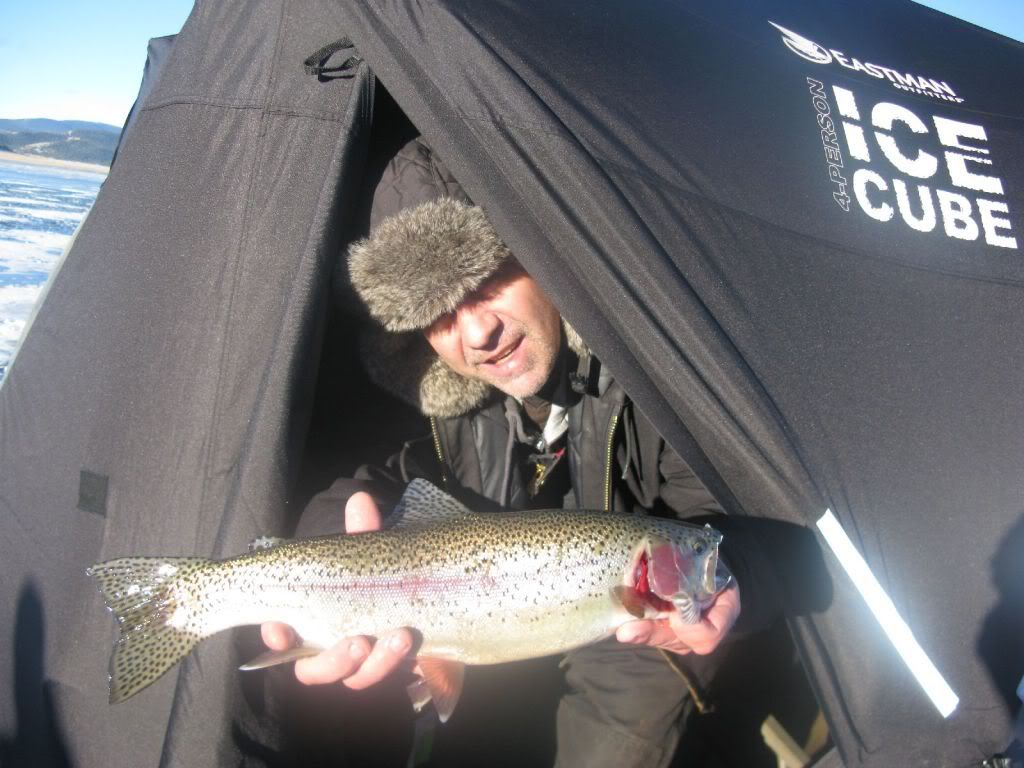 Tuck pose.