Discussion Starter
·
#1
·
I am settled back into the office. I must admit I am struggling as I stare at my pile of work from 2 weeks away but I cannot resist thinking about and looking at the pictures of another great spring break fishathon with two of my favorite peeps.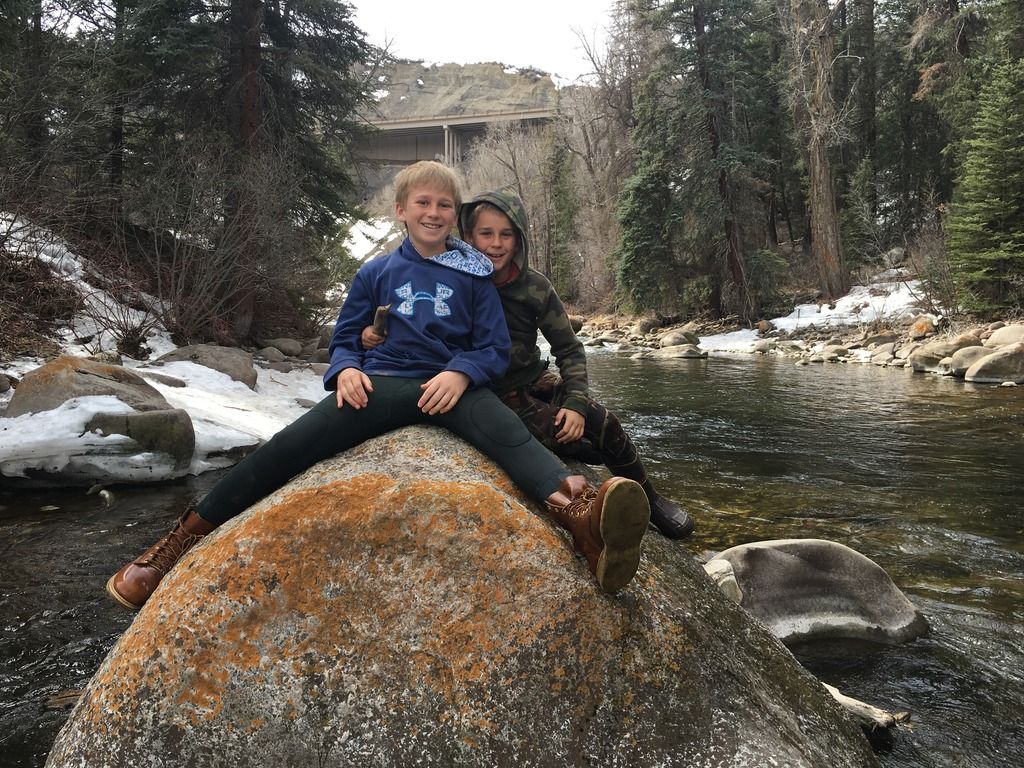 The weather could not have been better, low 60's on the river everyday we fished. The BWO's were exploding on certain sections and if you happened to be there when it happened it was 2 hours of pure insanity.
Will and Ford continue to advance their skills and ability's and it is such a treat to get some quality time on the water when the rivers are low and clear and the fish are hungry. This makes for a great time to get the kids on the rivers, where normally it is quite a bit more difficult to really get around.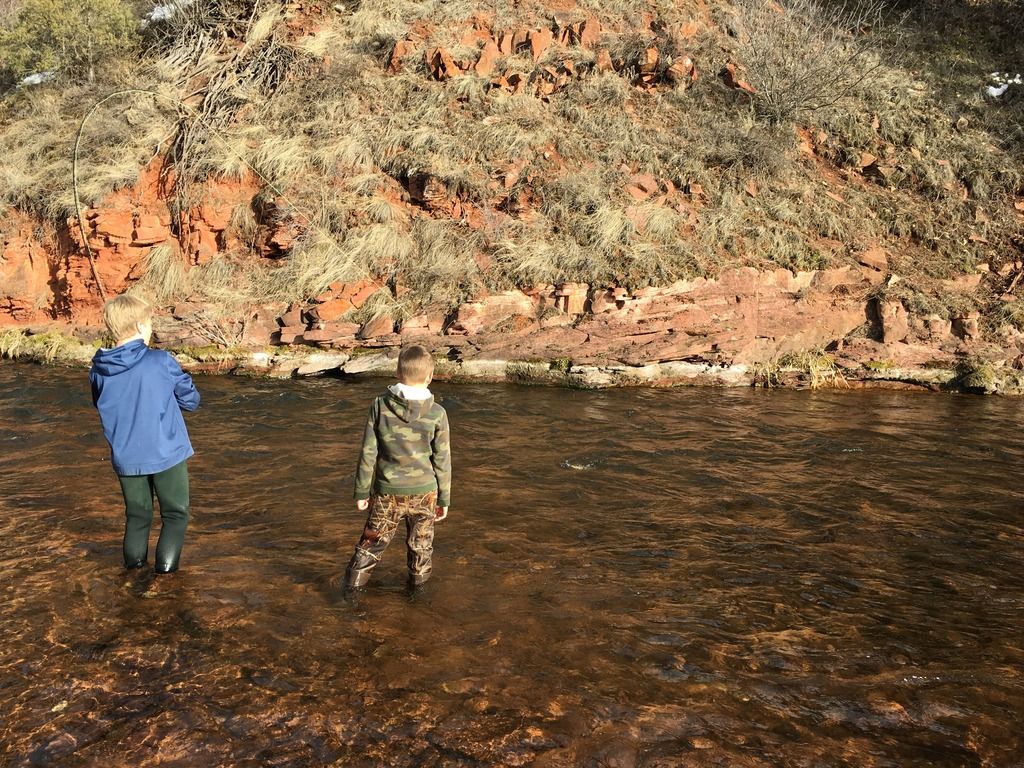 Animals were low and we all thoroughly enjoyed seeing Big Horn Sheep, Elk, Mule Deer, Bald Eagles and etc everyday we were out. The fishing at times was epic and remained constant when not one of the super hot times. We worked on new techniques and how to wade correctly and function while standing in fast water. There was a nice algae snot on the rocks so it made for some silly balancing maneuvers.
It was truly incredible to spend some quality time on my old home waters that I grew up on. The rivers and fish are in mint condition and I feel fortunate to be teaching my kids in the very exact spots that my dad taught me. Something pretty cool about standing on or next to a rock (see first photo) that I have vivid memories of since I was 10 years old. I can only hope that in 40 years those guys will be teaching their kids right next to that same rock.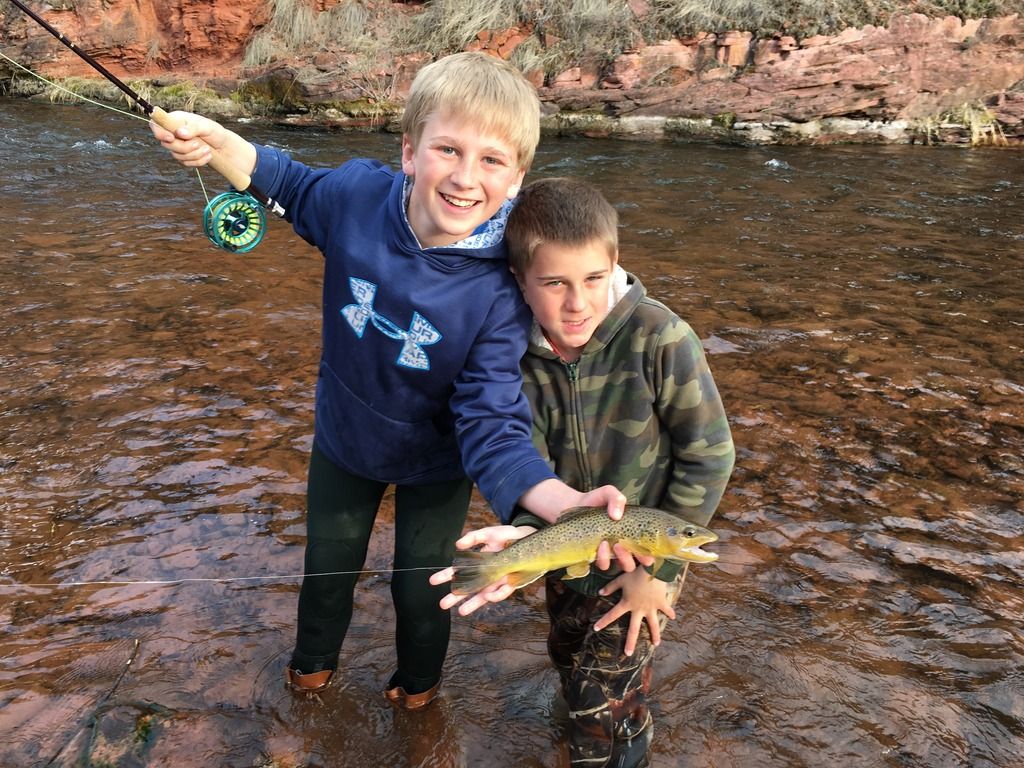 This old man is feeling pretty lucky. Hopefully the good lord will keep me healthy for a few more of these trips. Sping is hear, hope your're fishing!