I really do like Cherry Creek (not as much as slayer though
, but it just hasn't been a solid season out there so far. So I went to another Metro puddle, and found some fish. Got there about 3:30, fished till 7:00. Caught 2 walleyes (19in. & 15in.) & 2 trout. Depth ranged between 33ft. & 17ft. Caught the keeper @ 29.5 ft @ 4:45 , and the other one @ 23ft @ 6:15.
All fish caught on the blade tonight.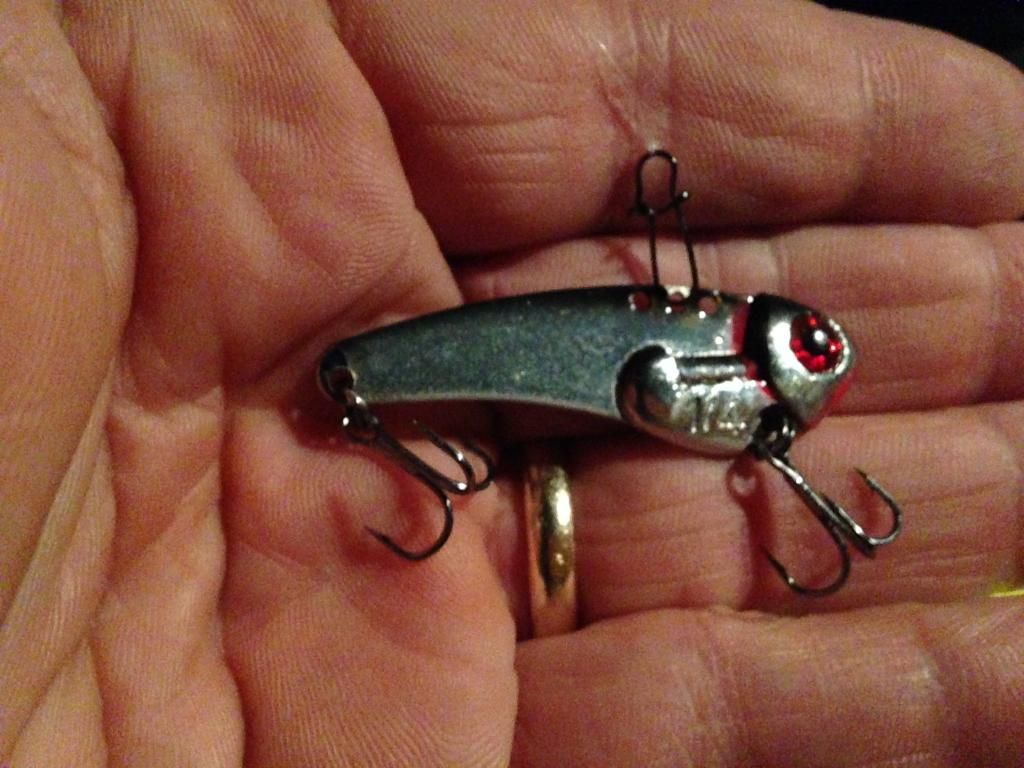 Small slimmers have really been around this year!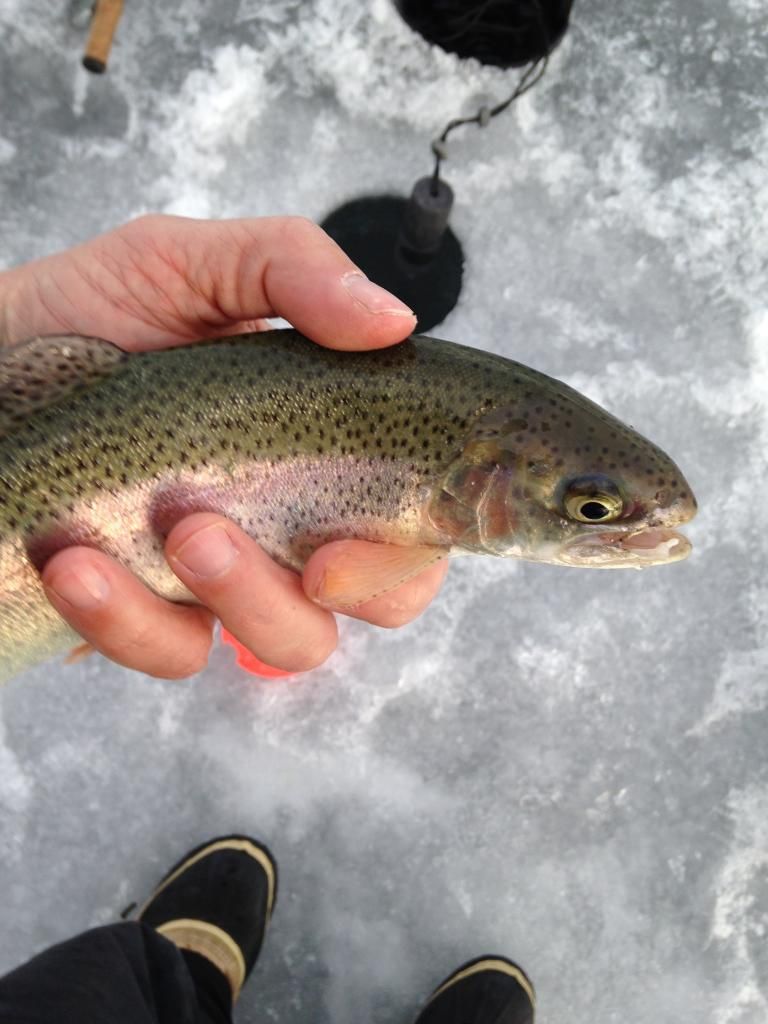 Keeper eye.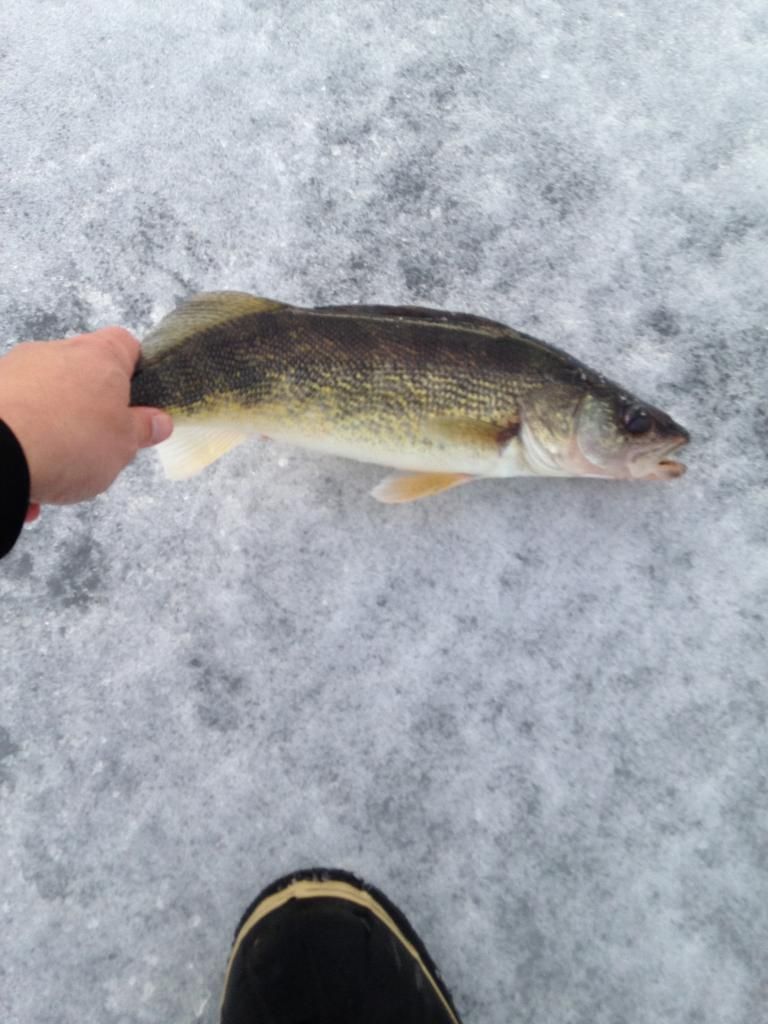 Last fish of the night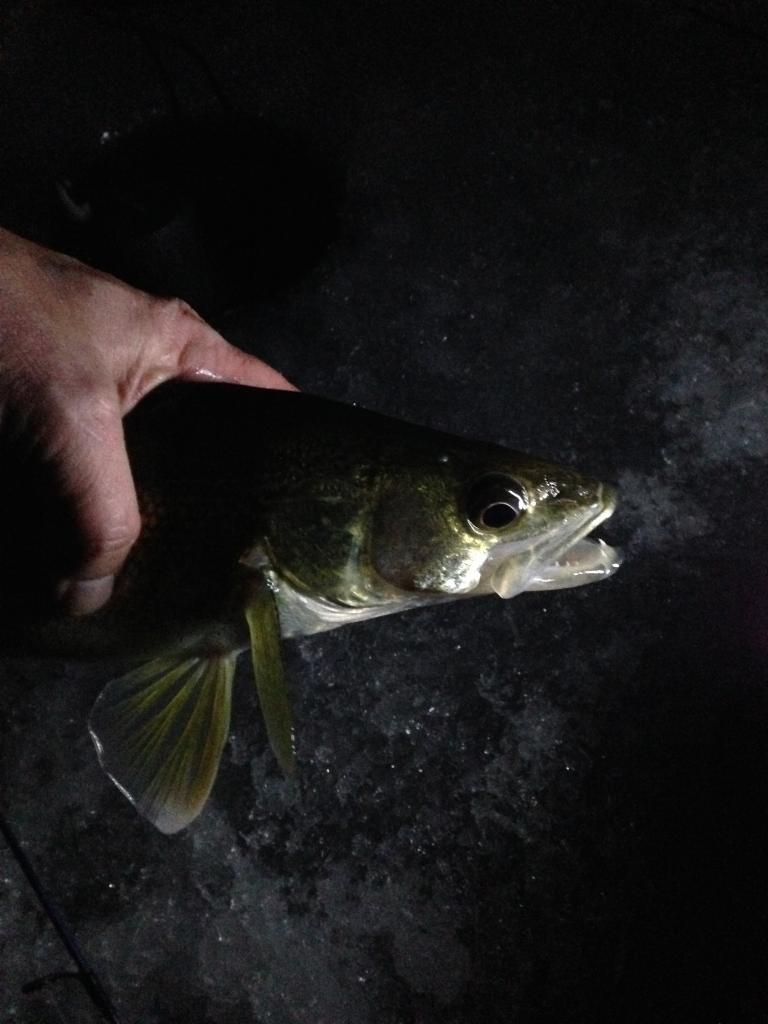 Missed 2 other hits, really nice night out! Ice looked A LOT better than that @ the Crack too.