Discussion Starter
•
#1
•
Talked with Kurt today and we decided to go after some bigguns in the evening. We met at my place at 5:30 and got out to the lake. It was my mission today to throw my beast Lunker Punker and get some bass/wiper on it.
We got on the lake and headed out for some topwater. We got to the spot and it was mass windy. But we could still see the fish rising. So we cast at them and the wind was screwing us. But Kurt was first to hook up. Let me tell you something about wiper hitting topwater in the wind.....they DO NOT mess around. It's extremely violent. Like a great white shark coming up to slam a seal.
I heard the explosion and looked over to see the monster splash. This fish fought like a nut. It came out after about 5 min and was a decent one that just decided to give Kurt a hard time.
Another ten minutes and he's hooked up again. At this point, I am thinking about switching lures from the Punker to what Kurt was using.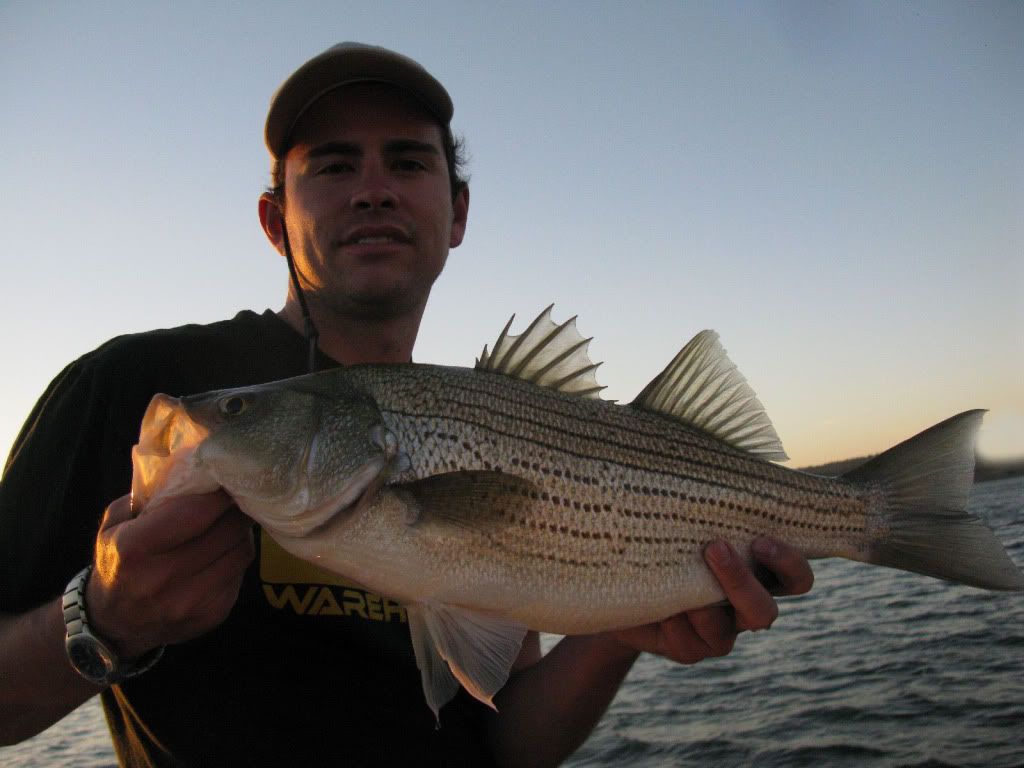 I did change lures but prompted switched back after losing the lure banghead . Kurt hooked up again hahahaha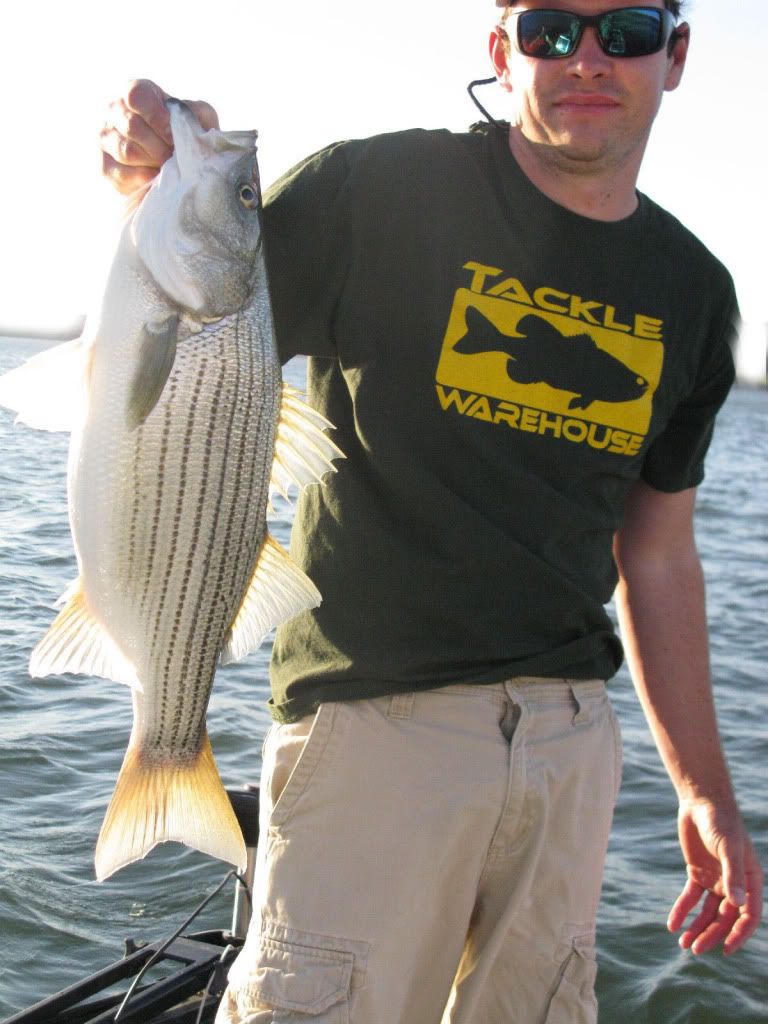 I was starting to get sad but persistence pays. I made a monster cast at a fish that was slamming shad and within 10 seconds my lure got destroyed. Ended up landing the biggest of the night and a swine of a wiper....on the Punker!!!! Definitely in the top three biggest wiper I have caught I think.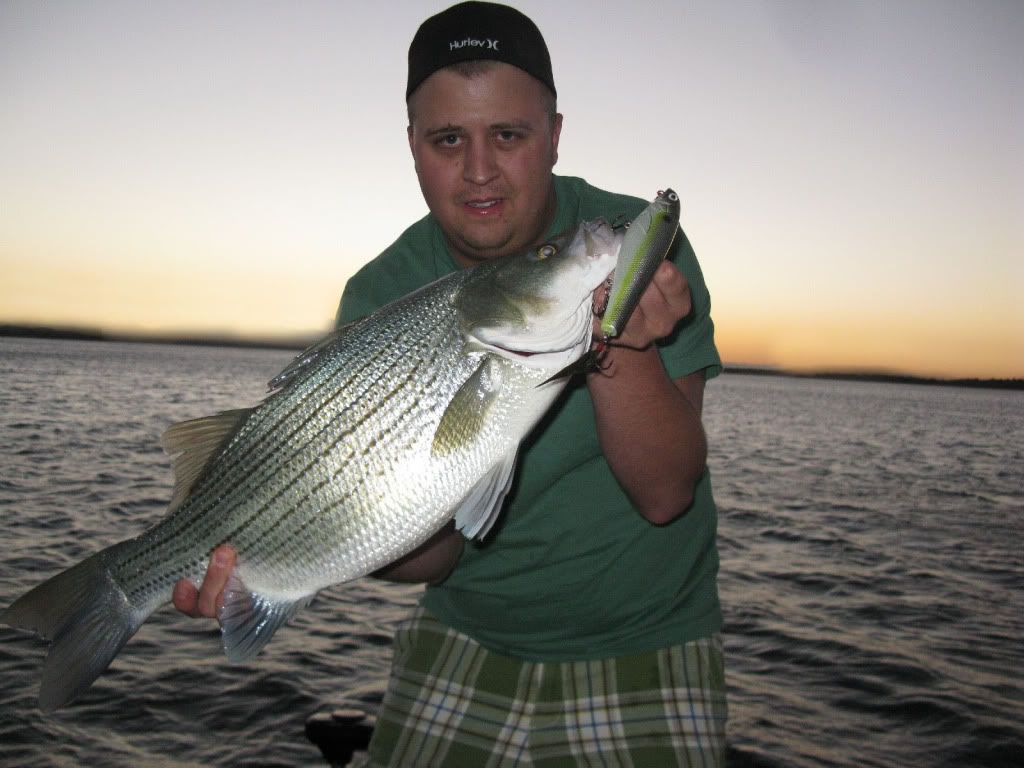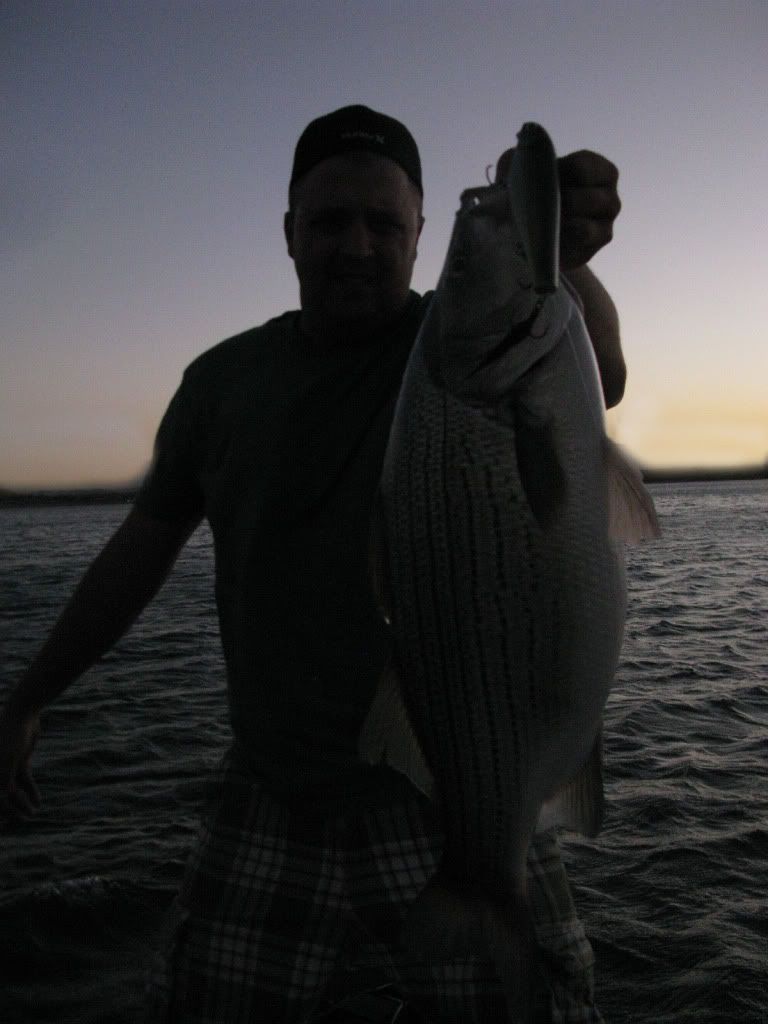 Woo hoo! Got that out of the way but kept throwing it. It got slammed again and knocked out of the water but I missed the fish. Also missed another one that came off after a second. The Kurt made one of the best casts I have seen in a while. Long and within an inch of where he needed to get it and it paid off. Beast smallie jumped a couple times out of the water. Kurt has had quite the insane big smallie day.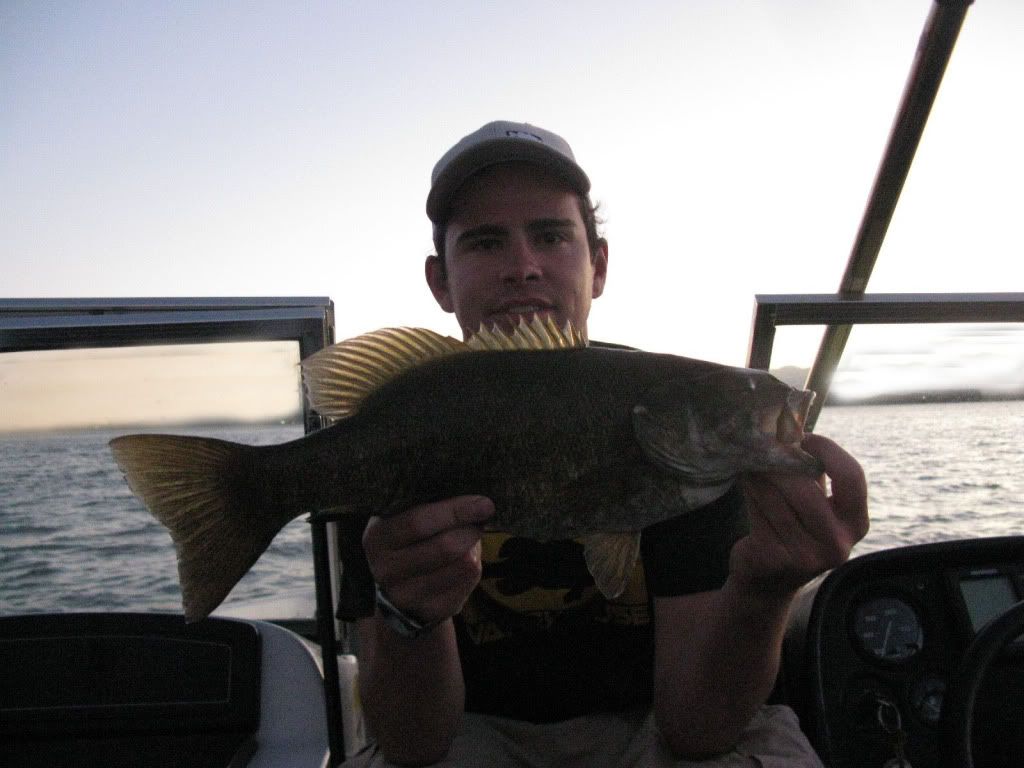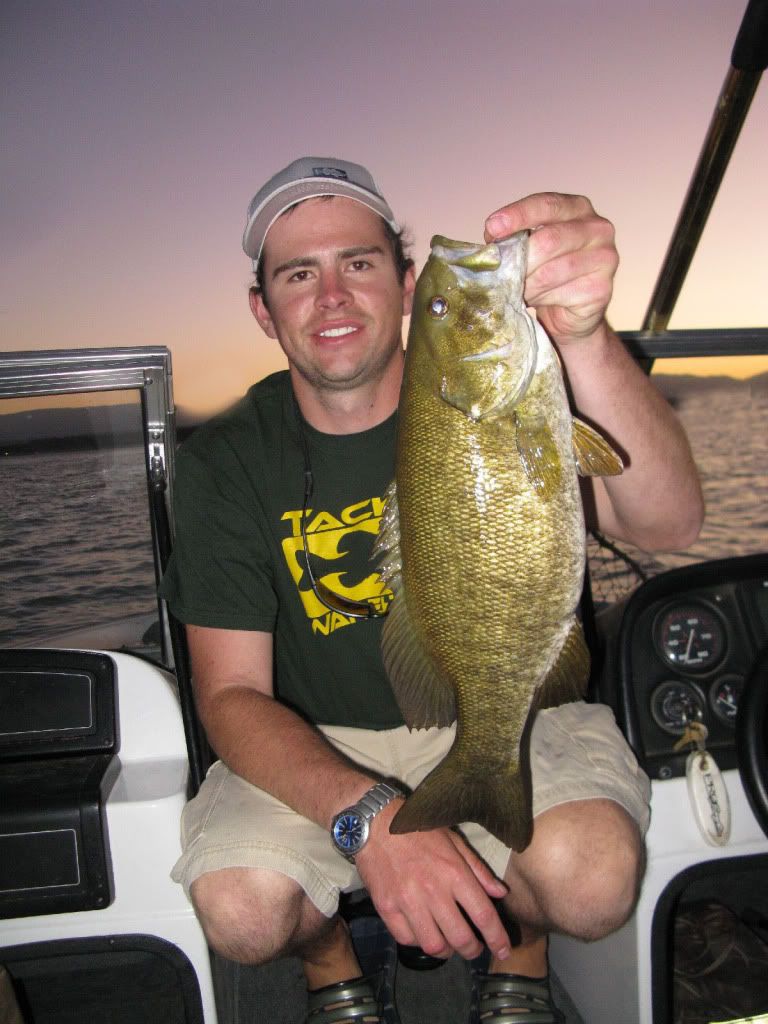 The a smaller smallmouth decided to play with the punker. WTF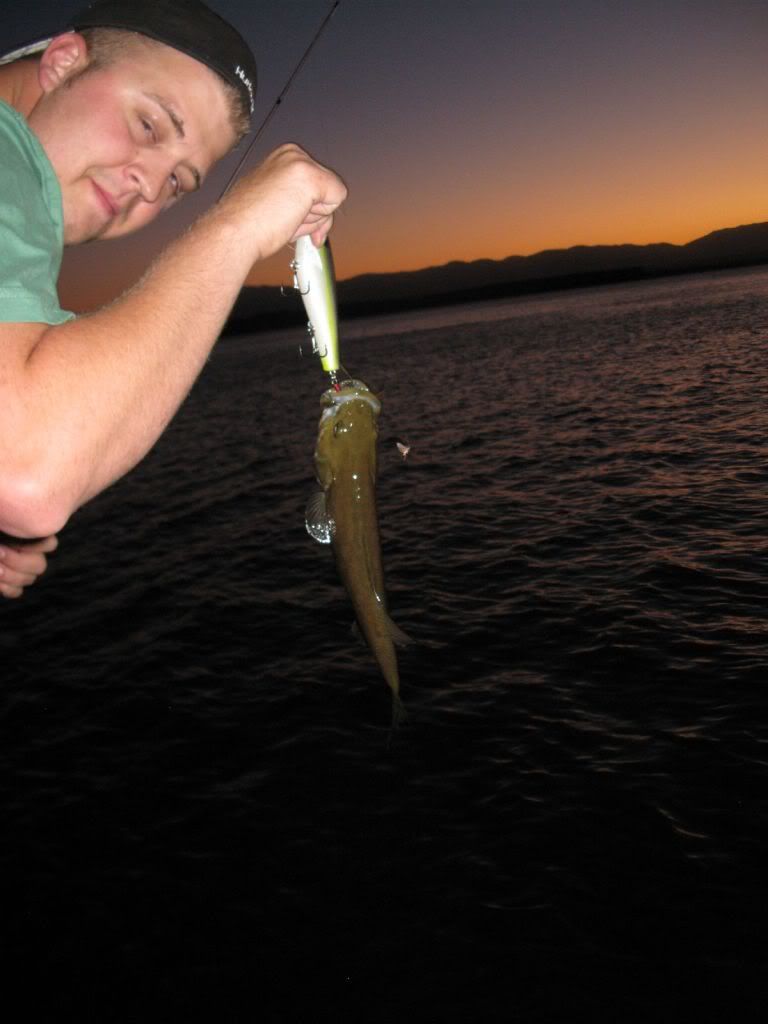 It got dark then we switch away from topwater and managed a couple bass a piece.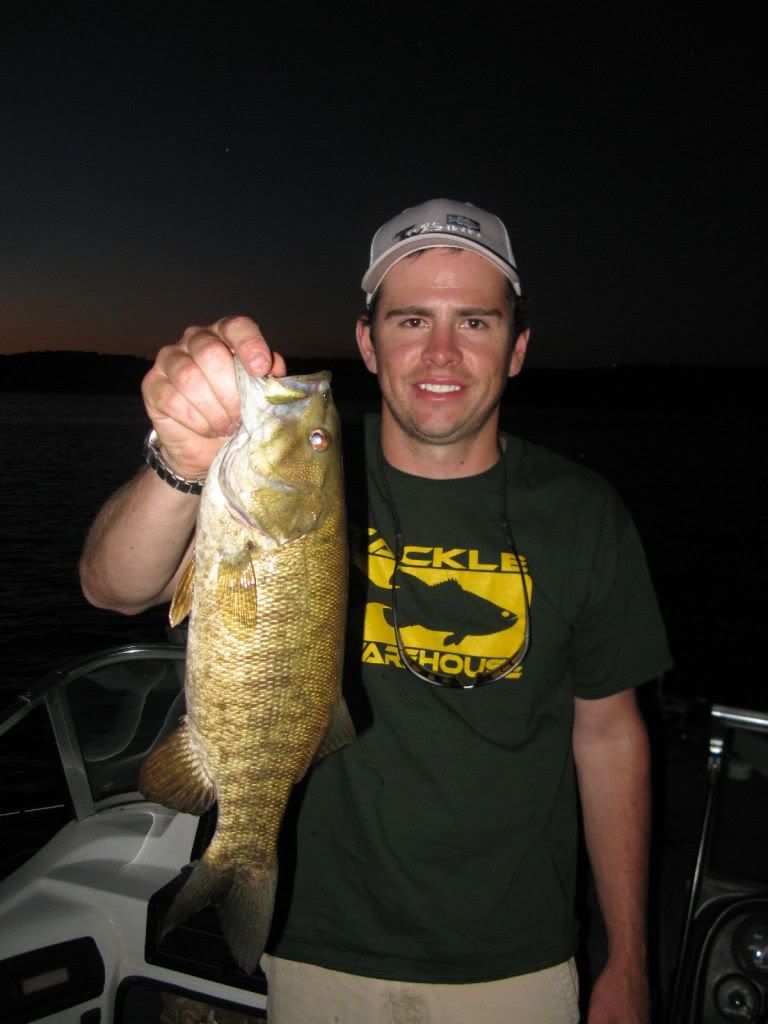 A great day of fishing and a truly epic one for Boondick.