Discussion Starter
·
#1
·
We didn't start hiking until about 9:30 or so, which put us up at the lake for the legendary afternoon bite /s. I didn't have high hopes due to our timing, but to my surprise, there were fishing cruising the ledges and some spawning activity too.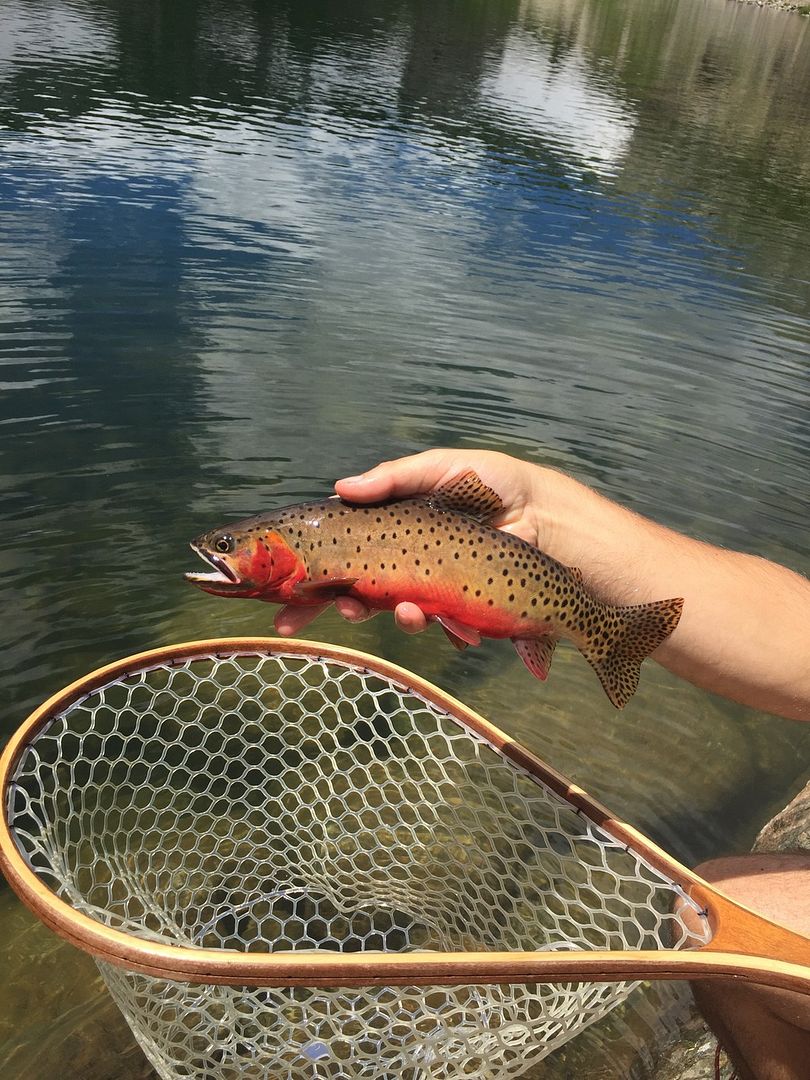 One of the homies from out of town wanted to catch one so I would cast for him and then yell in his ear when the bobber ticked. He missed 3 hits in about 10 minutes and then lost interest. The other guy appeared to have some HAS so he didn't even wanna fish. So I pounded them cutties.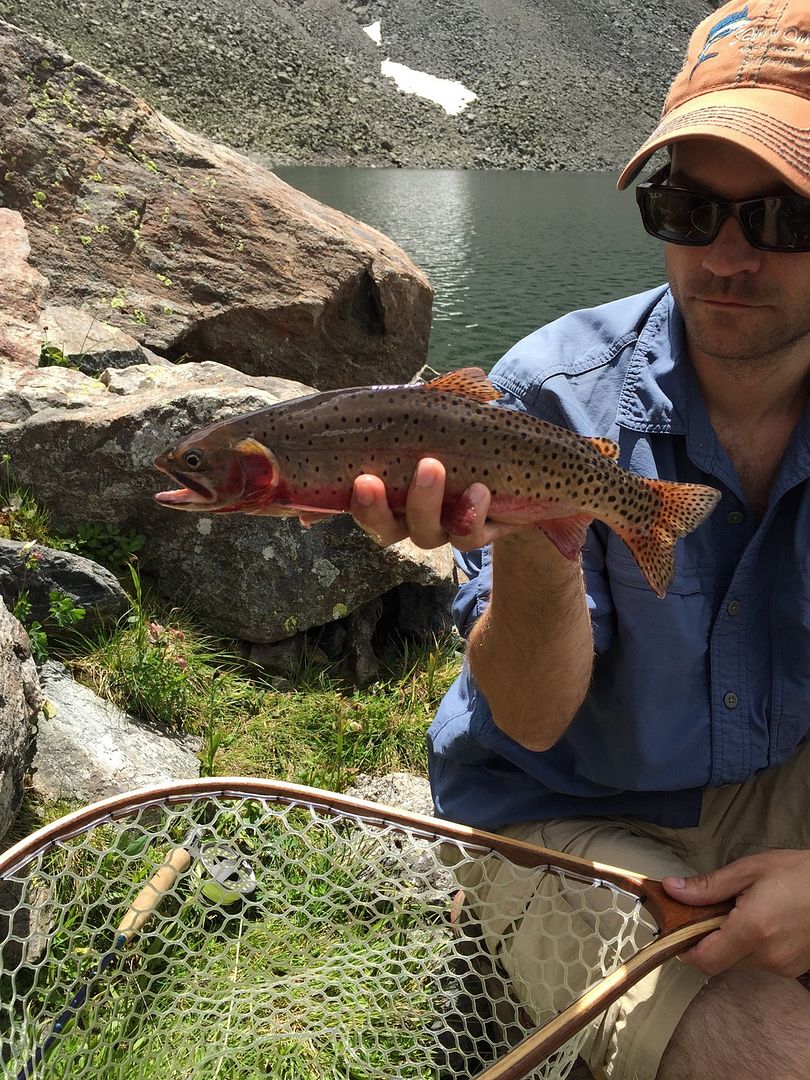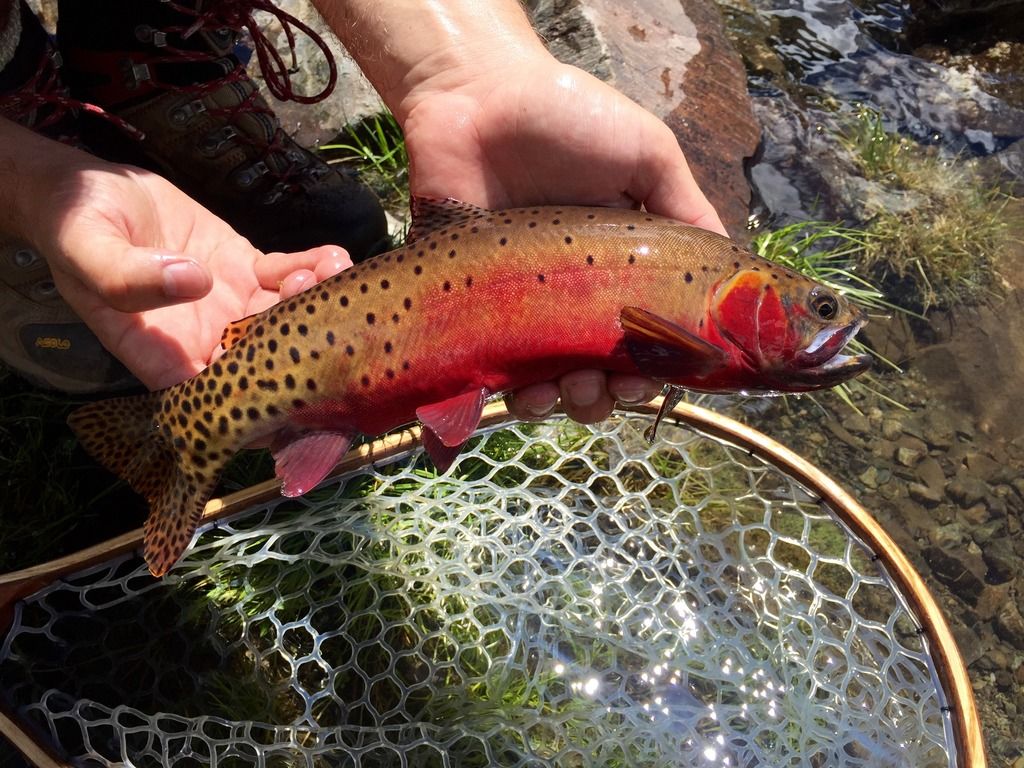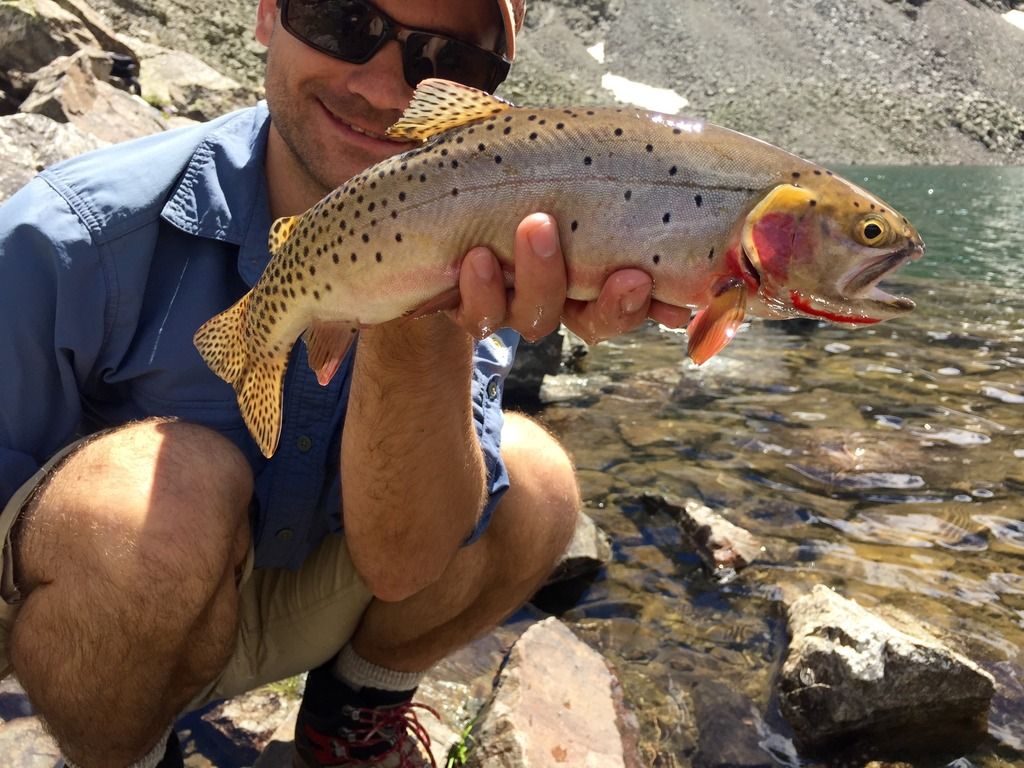 I heard some rocks tumbling from the peak above and noticed a group of goats making their way down the scree. There was a baby (kid?) bleating too.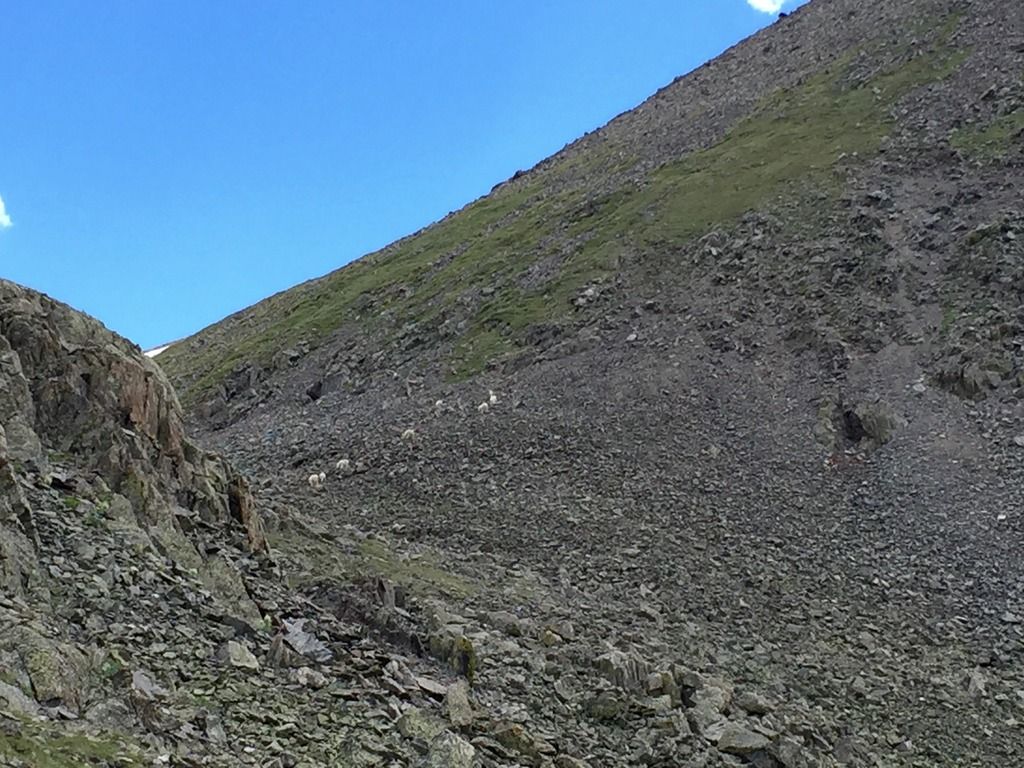 They moved right down to the cliffs above me so I pulled a tourist move and snuck up close to take pics.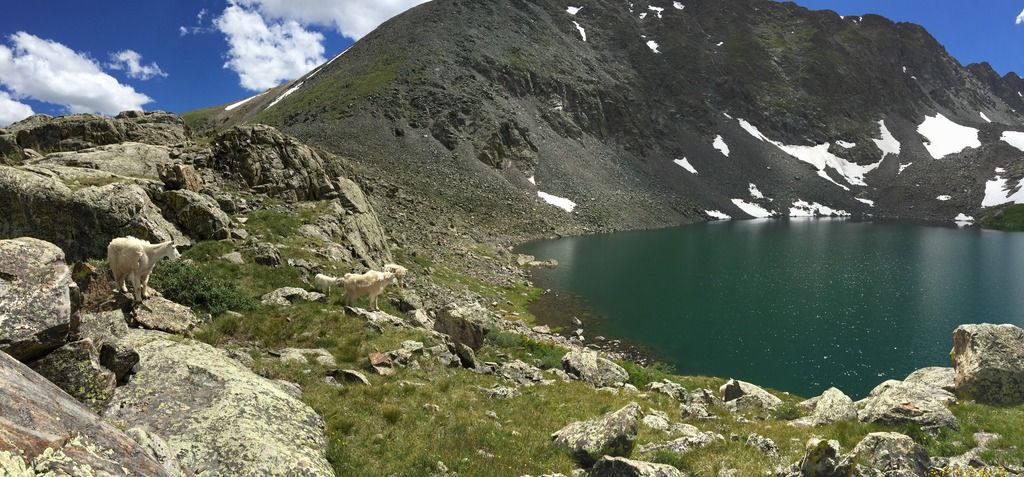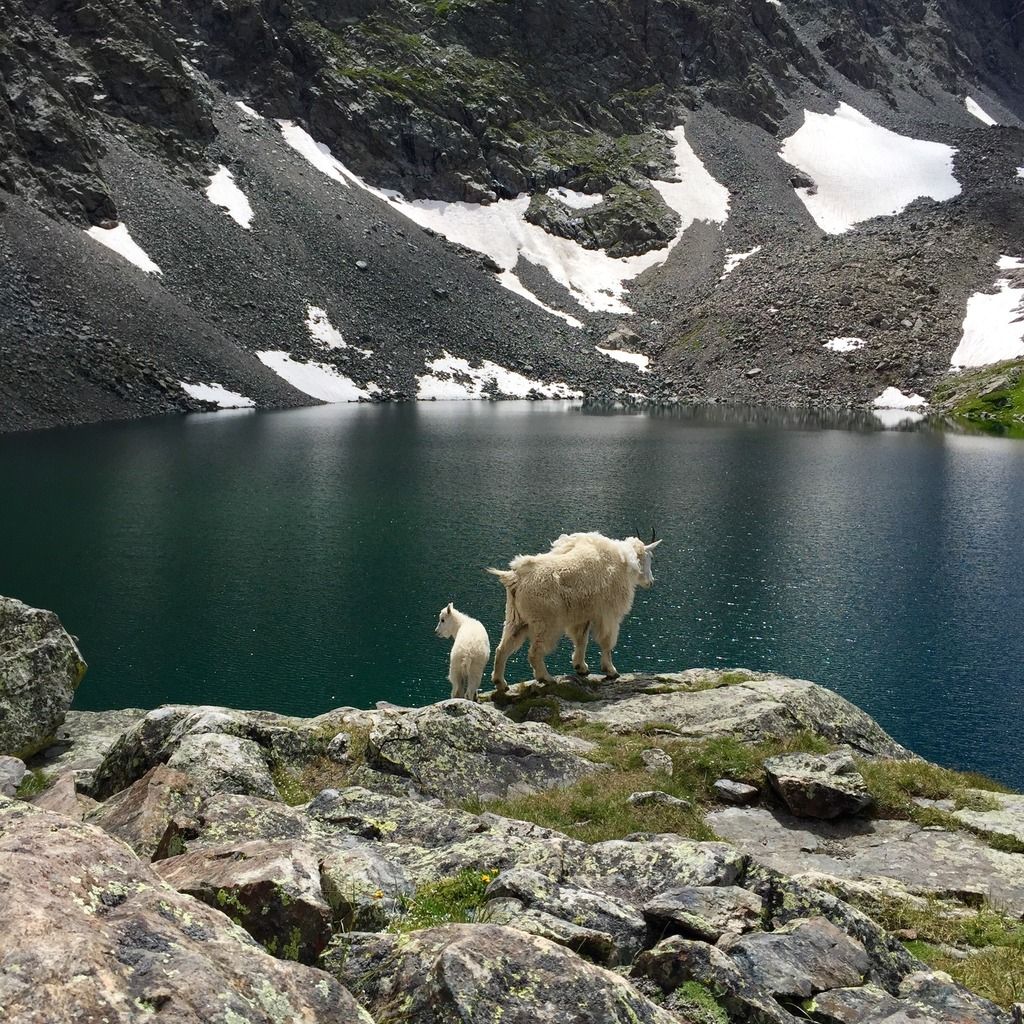 While I was snapping pics of the perfect scene above I heard this noise of 3 heavy breaths, each louder than the last.
"Dude, get the **** away NOW, there's one right next to you." My brother says from his safer, smarter distance on the other side of me.
Sneaky fucker had come over some rocks and flanked me.
I got up and walked away. It was an angry goat. It kept advancing on me for about 20 feet and then stopped. Them horns were looking awfully sharp, I felt silly for having gotten so close. But damn, the pics were worth, especially being on a no zoom phone!
It was a solid outing overall. The homie struggled on his way down a bit but he recovered and has a story to tell his sea level friends.
A bit on technique:
Use a leader straightener, always. Carry a net, always.
I found a ledge and saw fish moving through on it. For high lakes, I like to fish with 1 fly, 5x fluoro, no split shot (use a bead head), and a very sensitive indicator that slides and does not kink the line. I really like these indicators for this purpose:
http://www.flyfishingindicators.com/html/index.html
You can slide them all the way to your tippet knot if you need to, which I often do if the fish are swimming real shallow.
I started with a go-to fly, put it next to the ledge, and waited. In five minutes I observed two fish swim by, look at it, and not eat it. Time to switch flies. First cast with the second fly, and first fish that cruised by ate it. Game on! Many of these fish were caught at about 3 foot depth because they were swimming right on top of the submerged ledge in plain view. When the bite slowed, I moved down the shore and fished some different rocks. When I had picked off the fish in that area, I slid the indy to a deeper depth, and hung the fly about 5 feet deep on the backside of the ledge and picked up a few more fish there. Two or three fish ate my indicator. I don't know why this happens, but it's not uncommon. Often they will swim up and eyeball the indicator hard, decide not to eat it, then swim down and eat the fly. I rarely switch to a dry fly even if they eat the indicator if I have a steady subsurface bite going. It's a trick, don't take the bait! I will only switch to dries if there is a steady bite going on numerous topwater naturals.
That's about all I can think of for technique. Feel free to ask questions about anything other than the specific flies I use. Cheers!