Discussion Starter
•
#1
•
Hit the night shift last night with my cousin Jeremy(muskieman).... The first 45 minutes we threw jerkbaits with much of anything. After about an hour all we had to show for freezing our balls off were a couple of ok sized rainbows.
I decided to switch up to the good old tube jig. I was working it really slowly off the bottom...pretty much crawling it along with a hop and pause mixed in here and there. The first bite I got was a sold thud!!! Not much of a fight just weight and a few heavy head shakes. First decent fish of the night landed is pictured here.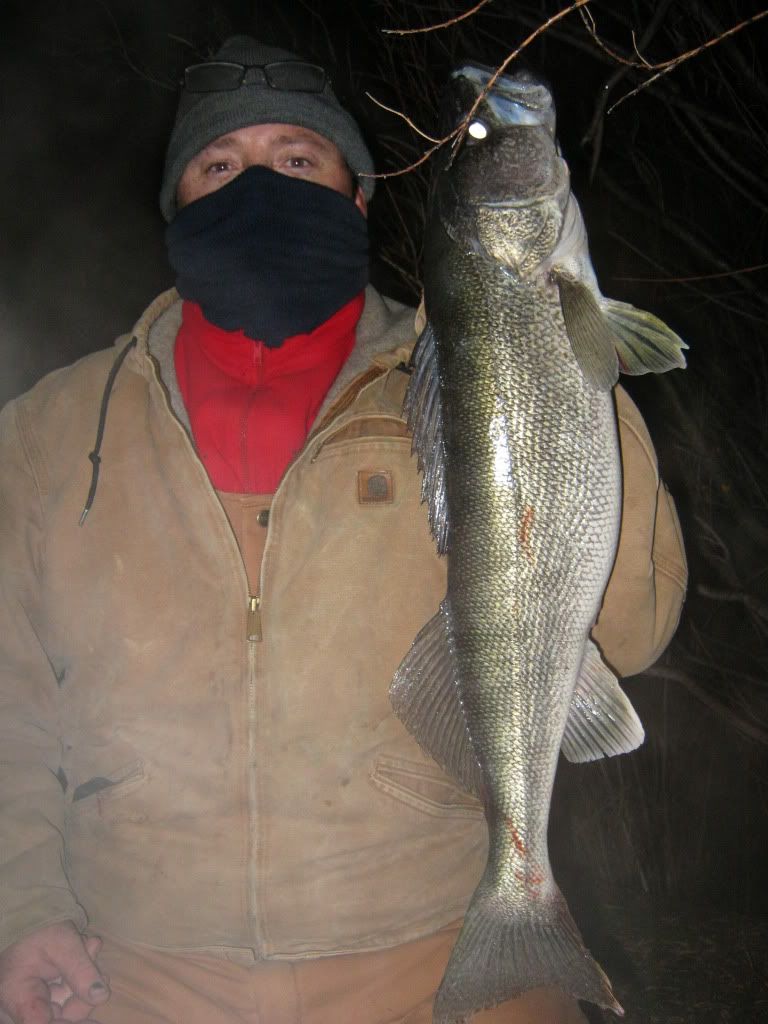 Same presentation a few minutes later and I get another solid thud. Same fight as before heavy weight with a couple of head shakes.