Discussion Starter
·
#1
·
Some of you have posted how far you've driven for ice fishing lately. 300-500 miles is for sissies. Try over 1700+ miles for some real ice fishing!
Hahaha I'm just kiddin fellas I think my buddy and I have a mental problem driving that far for fishing. Common question at the bar was "you drove all the way up here for fishing?" "Doesn't colorado have walleye, perch and pike?"
Yea but not like Spirit Lake does.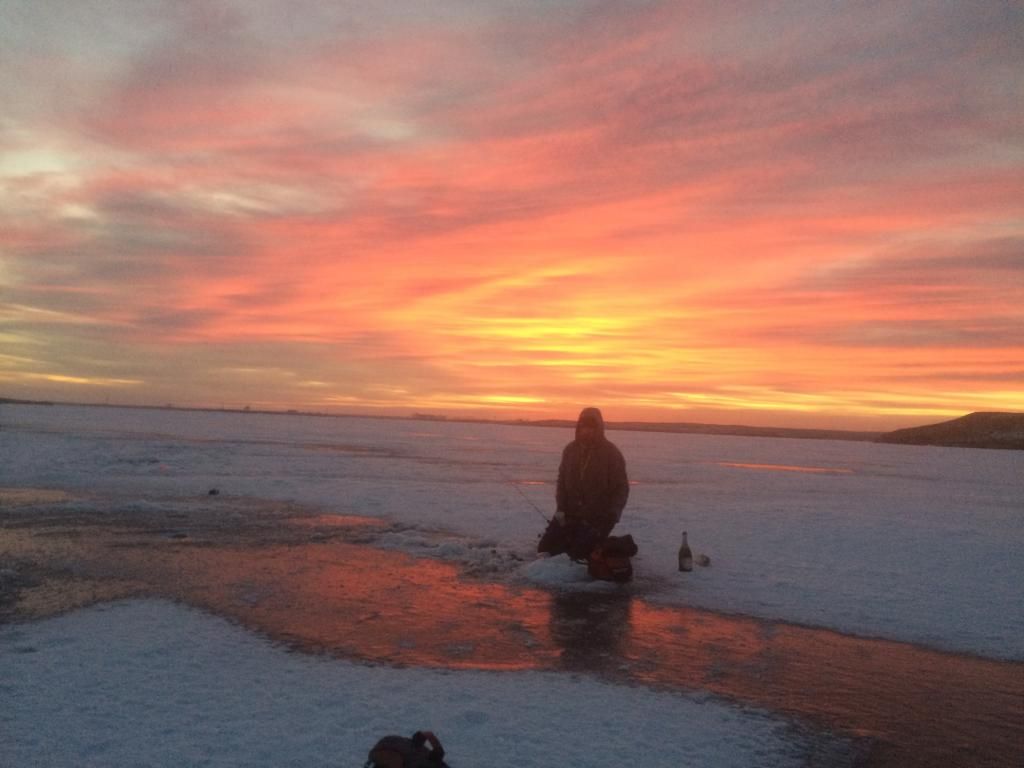 Weather was great, -5 was coldest 27 was highest. Not a lot of snow on ice which was 14-18" thick and drivable.
There were large and very long ice fissures which made getting around to some spots hard. Our last day everyone drove through a 20 foot wide spot between the ice walls. It was crazy.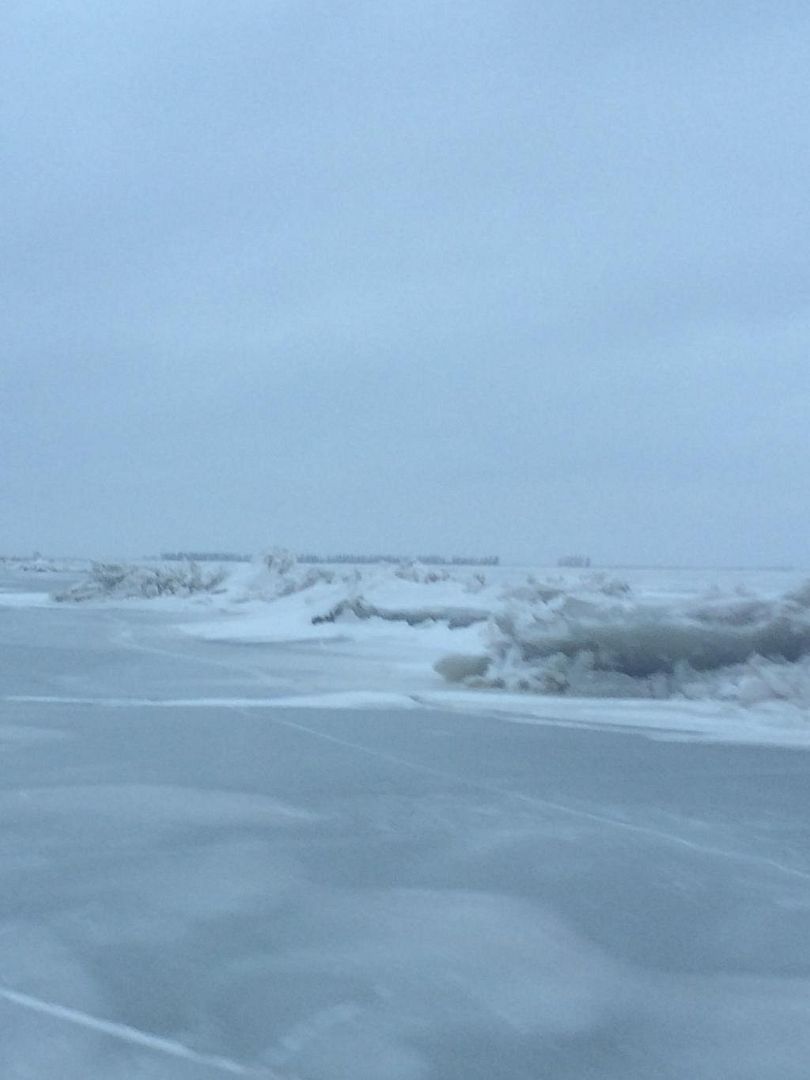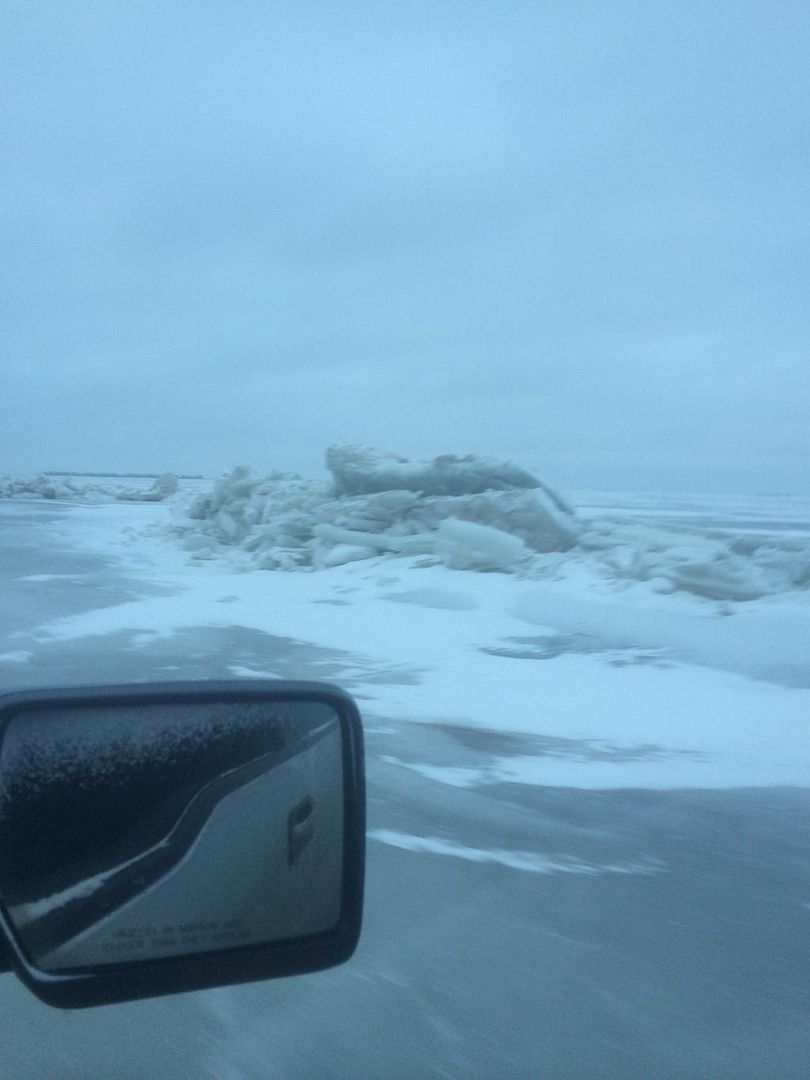 Perch fishing sucked. We caught a few that would be decent in colorado but not those jumbos. Most people we talked to said they'd get one or two a day while walleye fishing. We tried deep, mid, shallow, humps, sandy, rocky, brushy and only a few. But that's okay walleye tastes better and they were on fire.
Mook with first fish of trip and celebratory champagne to go with it.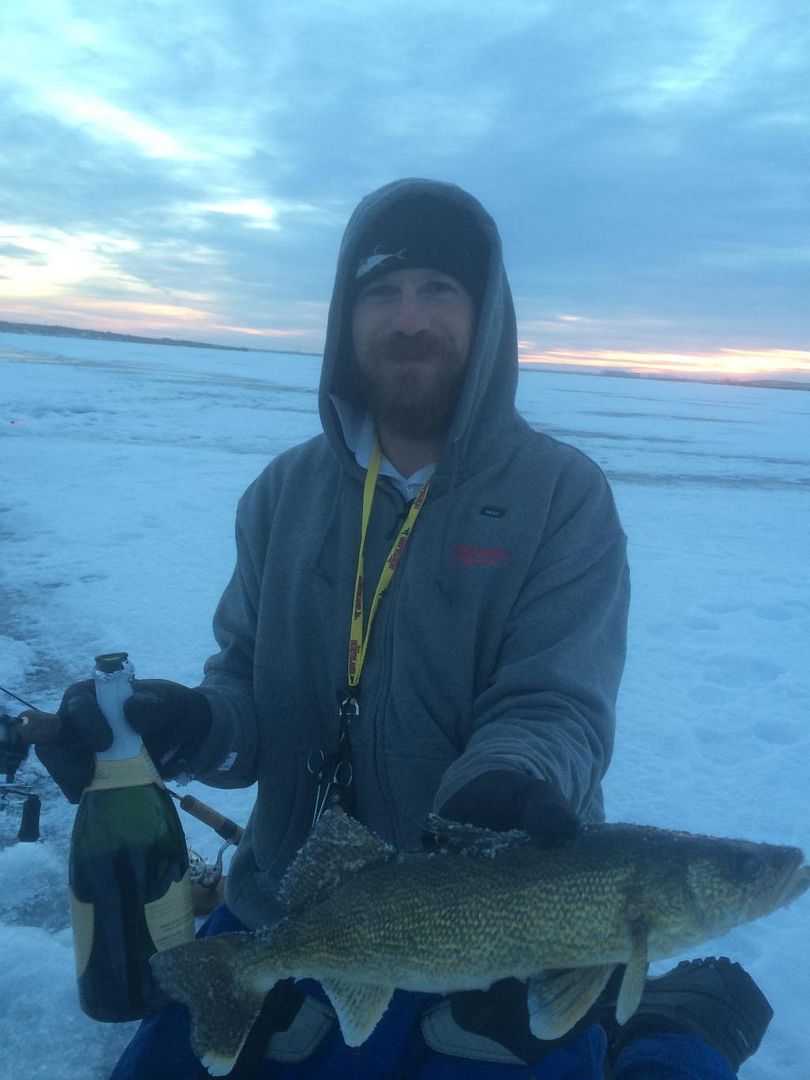 Walleyes came in super shallow 5 feet of water at some spots. Others could be found fishing humps 11-13 feet of water. I never thought I'd catch em 5 foot of water. It did suck though hook one and they were at that hole quick. I lost a few nice ones bonking em on the bottom of the ice.
Eyes came in on slender spoons, rapala jigging raps and shad raps, and my favorite pink HD ice. The HD ice pink just killed it on eyes and pike. I was amazed I didn't lose the one I had the entire trip.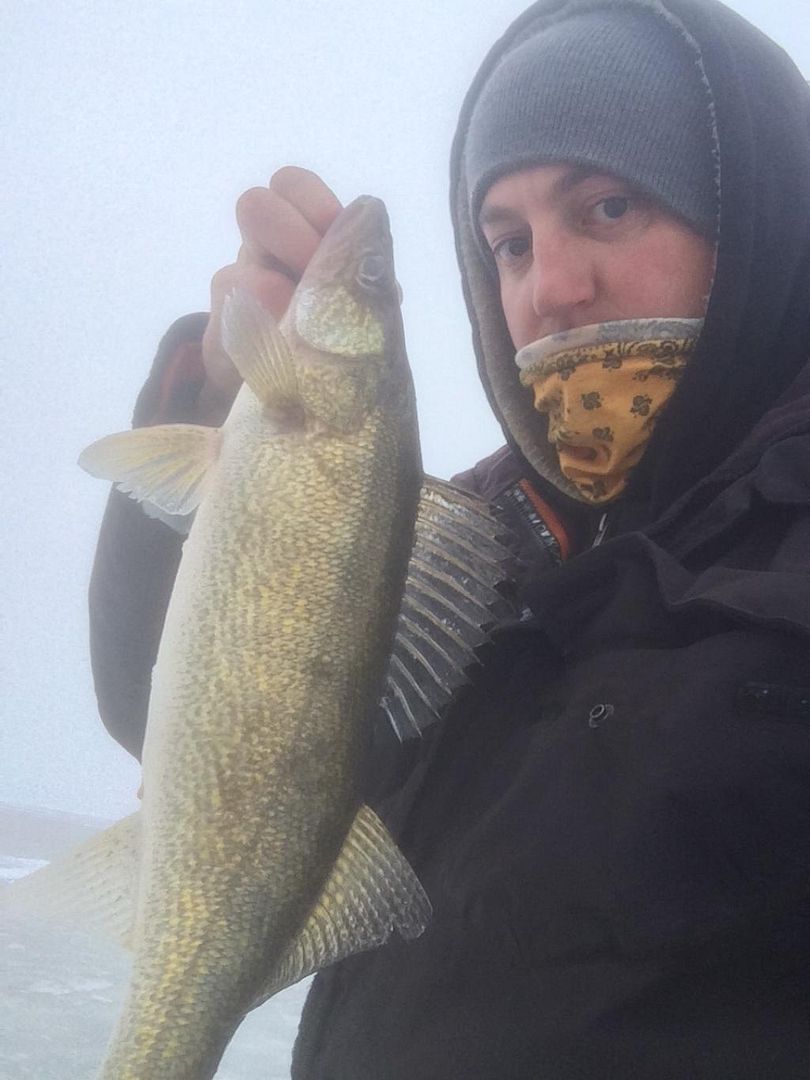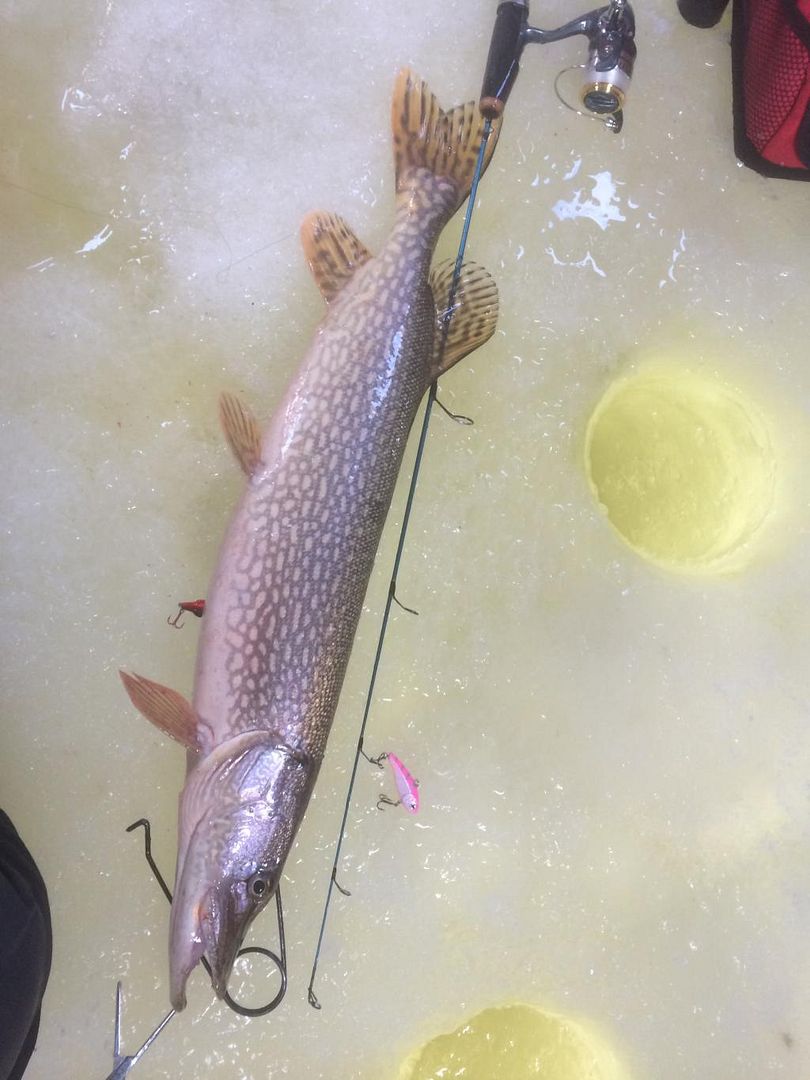 Lots of fish came on tip ups with live minnows when they didn't freeze over and actually worked. I didn't originally put a leader on so that the pike wouldn't break me off but the walleyes wouldn't hit then if their wasn't a leader of flouro so I said hell with pike and just suffered losing hooks and weights to pike.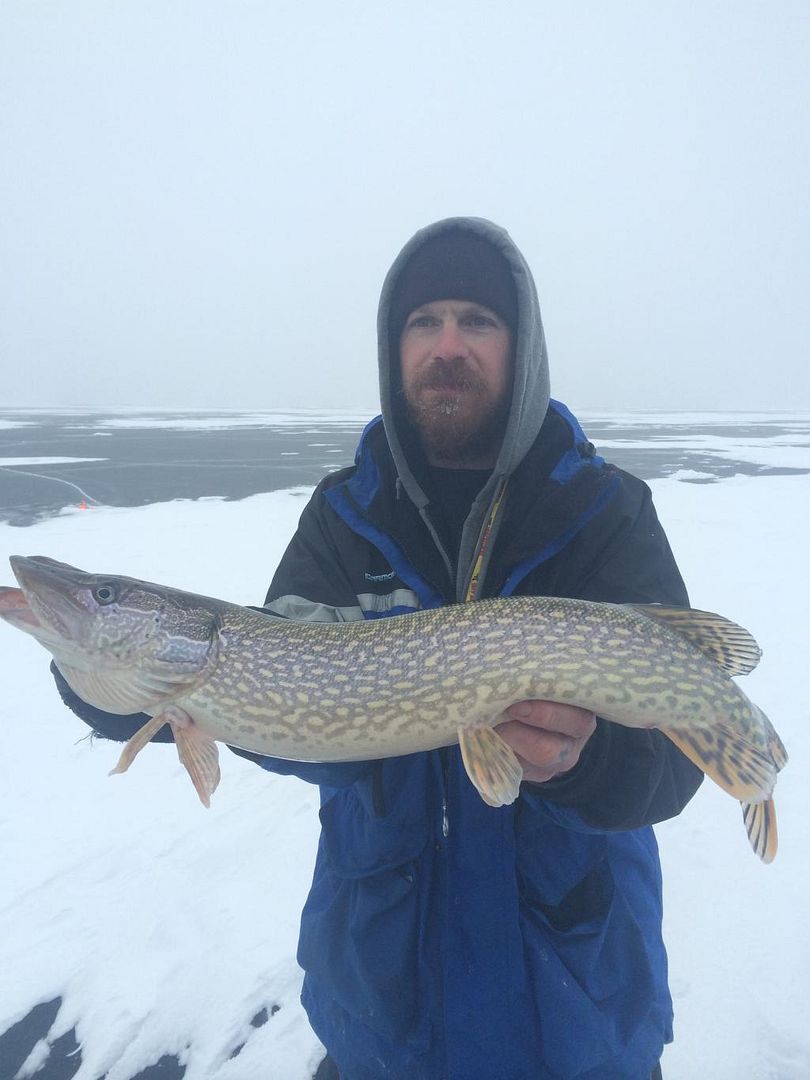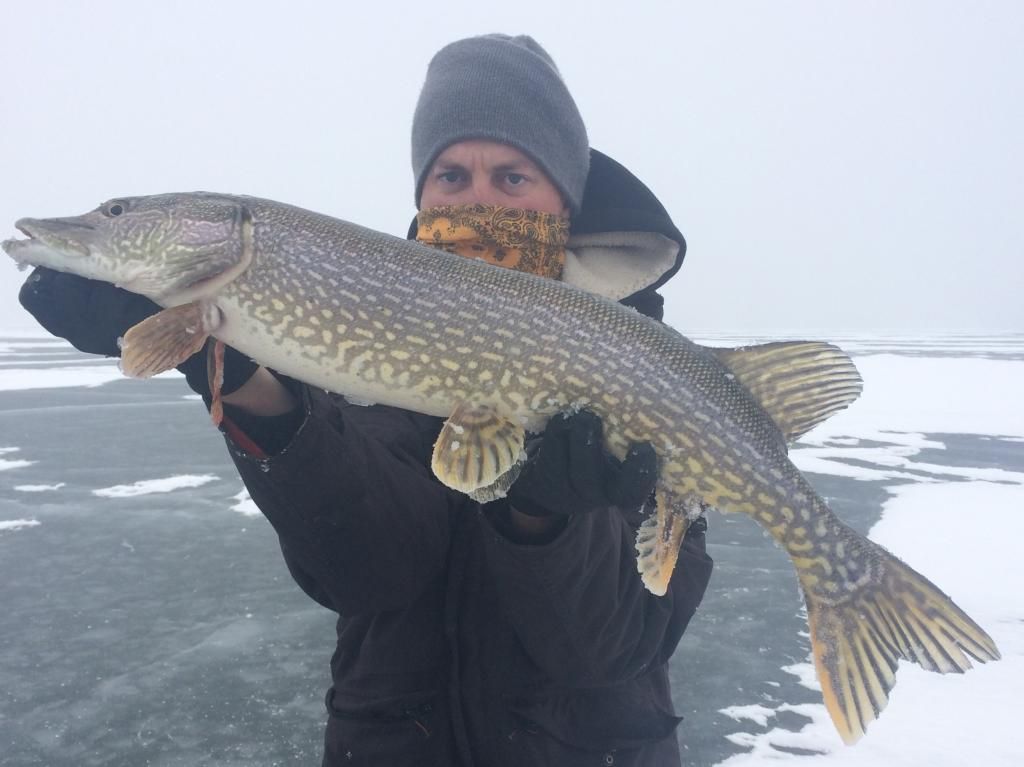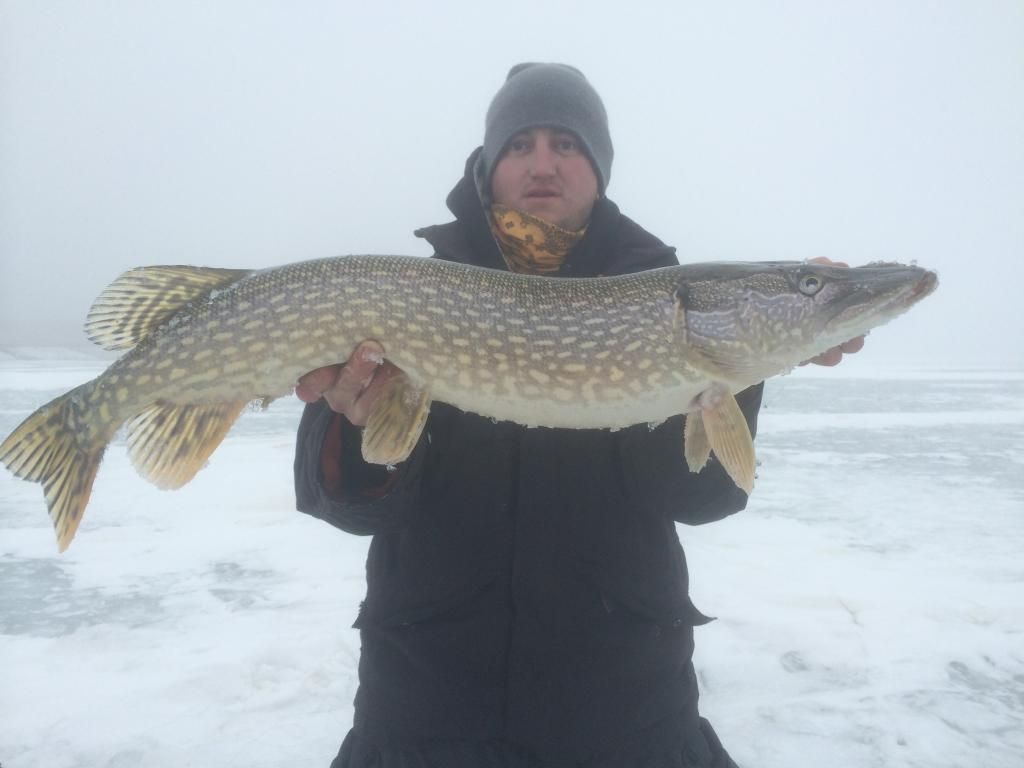 Overall in the 7 days we fished we caught lots of walleyes and pike. It was a great time. I'd say it was my last trip because that drive is just stupid but who knows maybe in a year I'll forget how bad the drive was and remember how good the fishing was.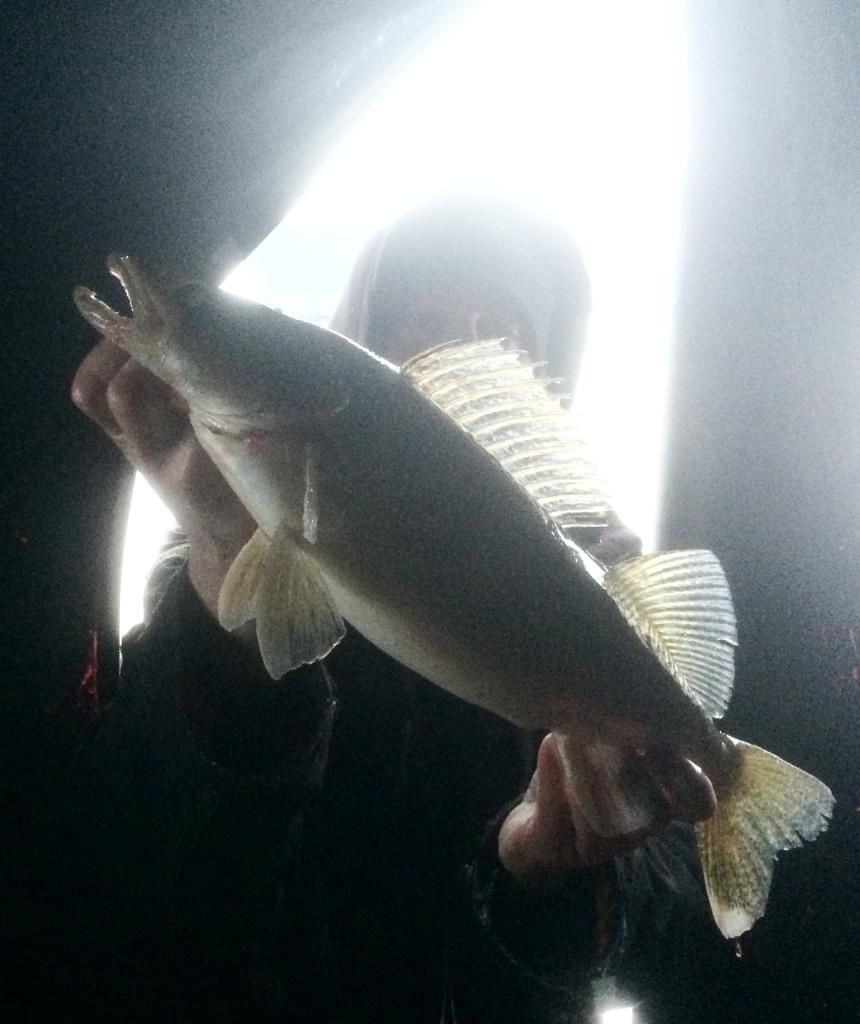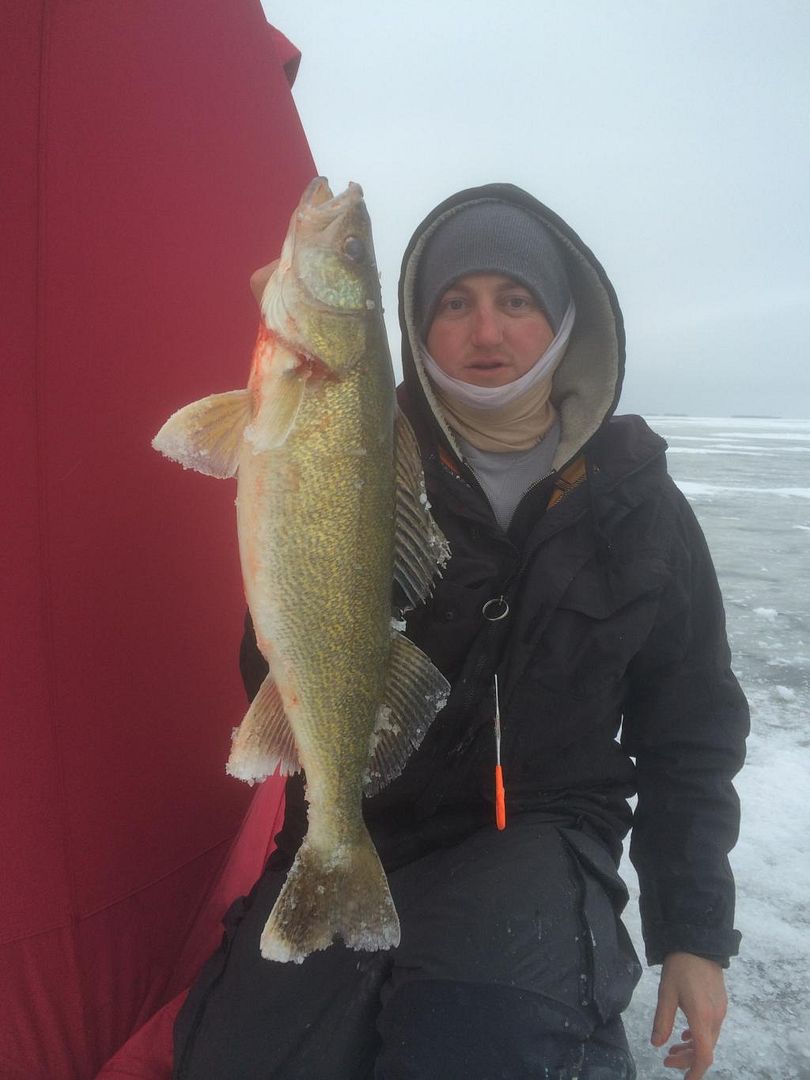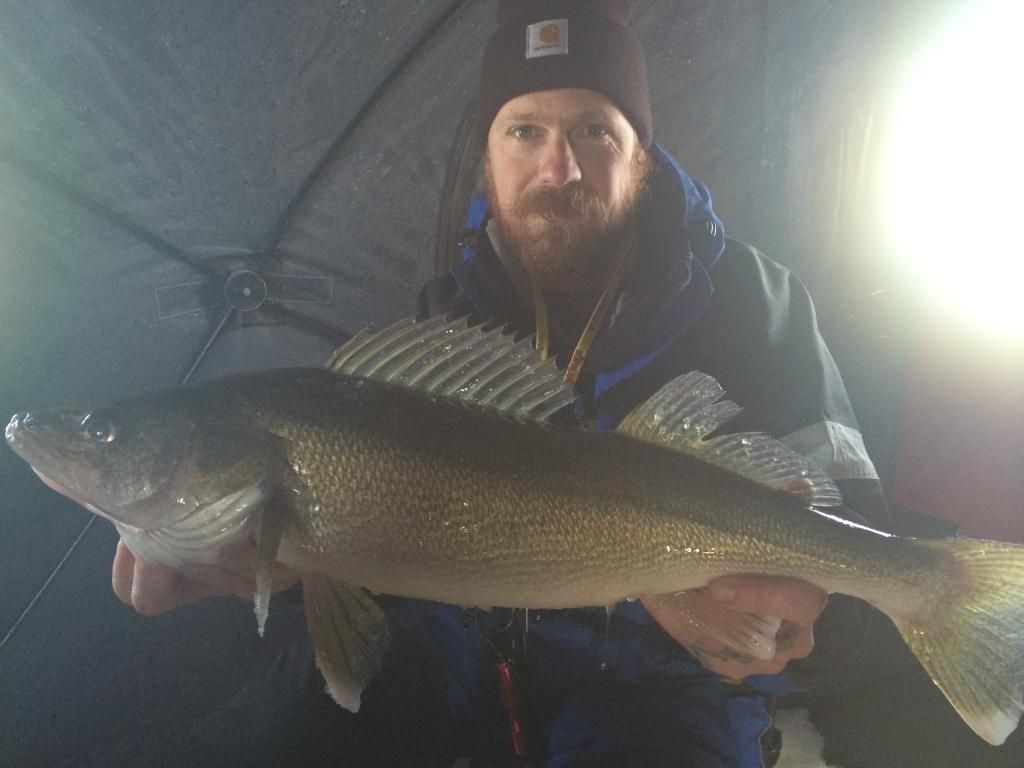 Thanks for reading hope it made sense and happy fishing.