Discussion Starter
·
#1
·
Had the chance to do some wiper fishin the other night. Always a blast to catch wipers by any method but winded up having some top water action, which is my favorite way to catch anything. These were my first ever top water wipers. Landed three, one on a crank two on a zara spook. Had two more on which shaked lose and had several more blow ups on the spook without connecting. Really a blast and some of the most massive top water impacts I've ever experienced, each hit looked like a canon ball hit the water. All of em were 10lbs+ on cheap scale. I used the shimano crucial top water reaction rod in the pics which I can attest to be a strong rod due to falling on it on the rocks a while back, figured it would break but has the warranty, well it didn't, I've hauled in a ton of fish on it since and it's going strong. Used 40# suffix 832 tied into 12# yo zuri hybrid for the top waters.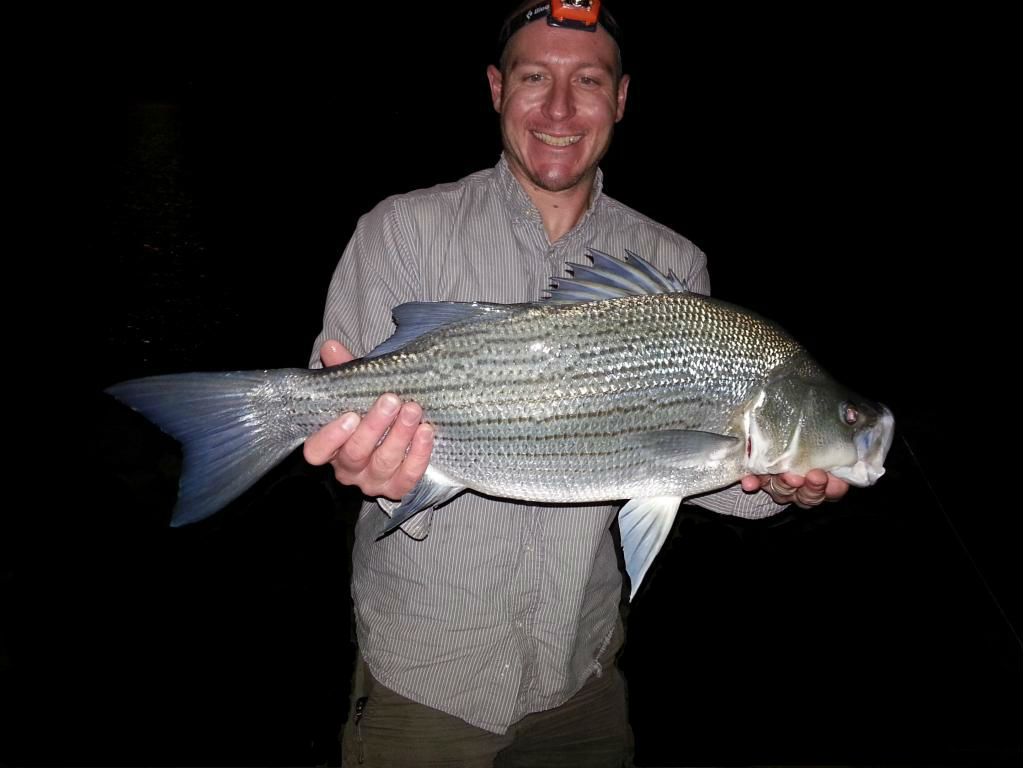 Had to get these pics by myself so they're not the best. I got a couple more pics on my camera that I might post later.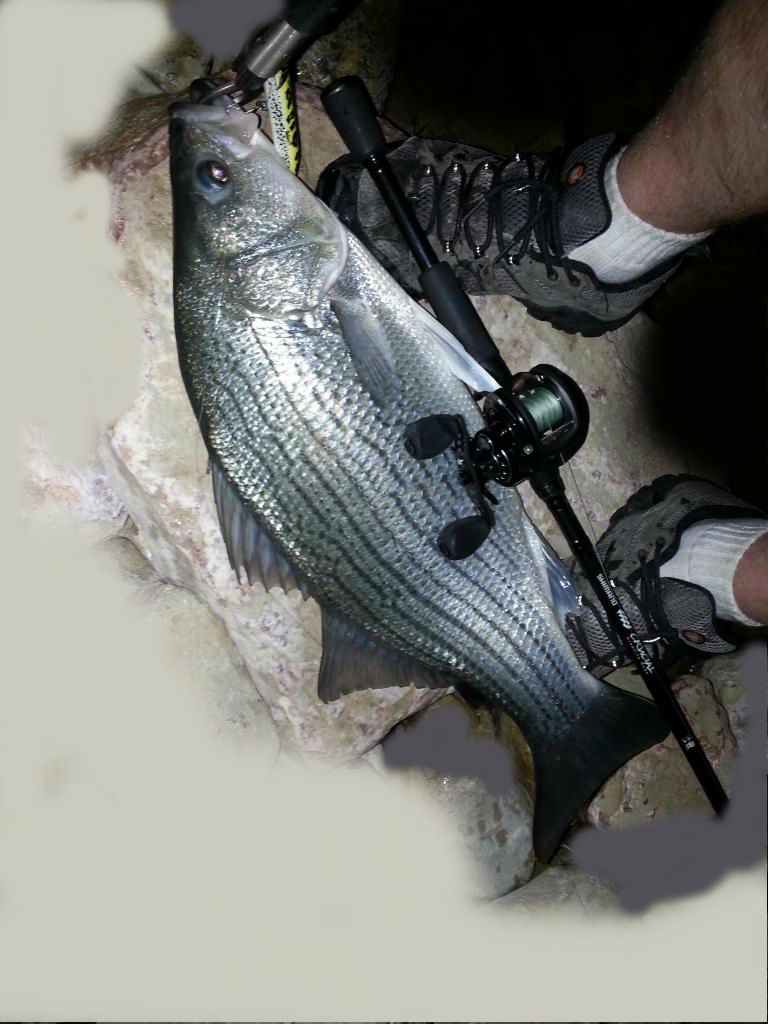 The lure.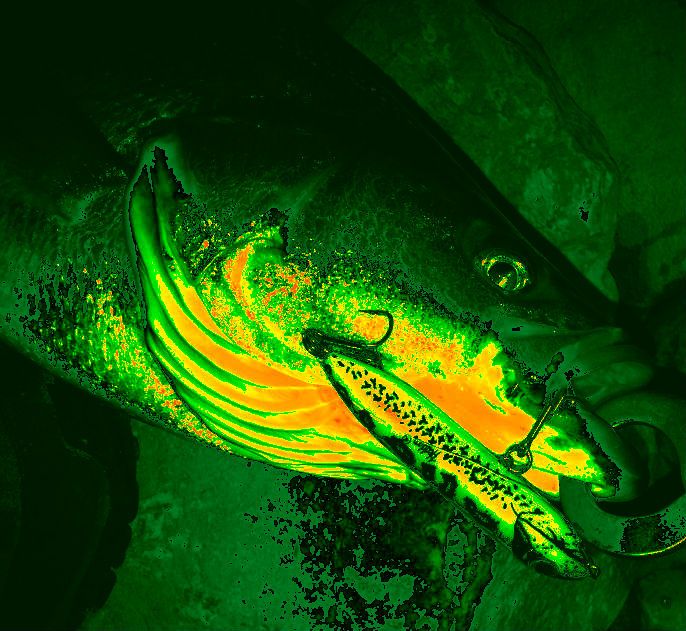 Here's what I did with em.