Discussion Starter
·
#1
·
Was super bored Saturday so I headed out mid day.....Kids and wife wanted to go and I had a few left over minnows from a previous failed attempt @ chatty..
Anyway, It's quite a drive to get to this place from Littleton but we enjoyed the drive.......
Once arriving up North it is a small walk......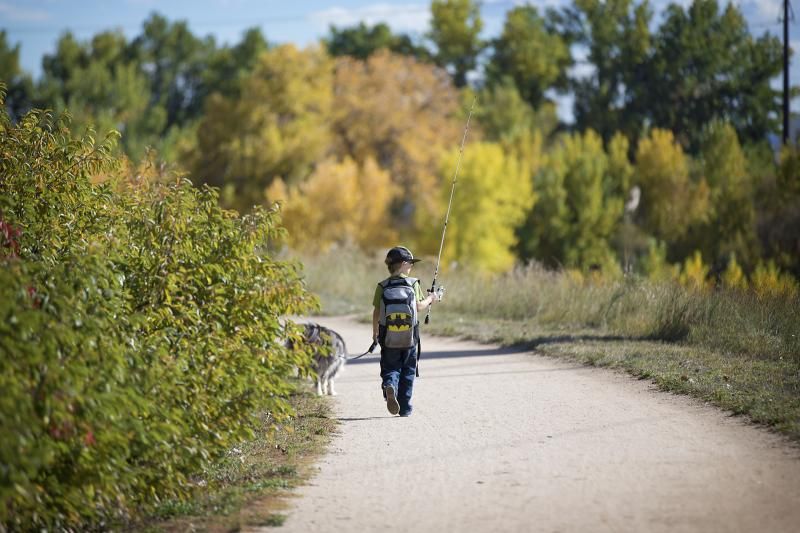 Anyway the pond holds crappie so I hooked the kids rods up with circle hooks about 3' below a bober with a small split shot to help prevent tangles when they cast....
They cast out and then watch rods for a few minutes..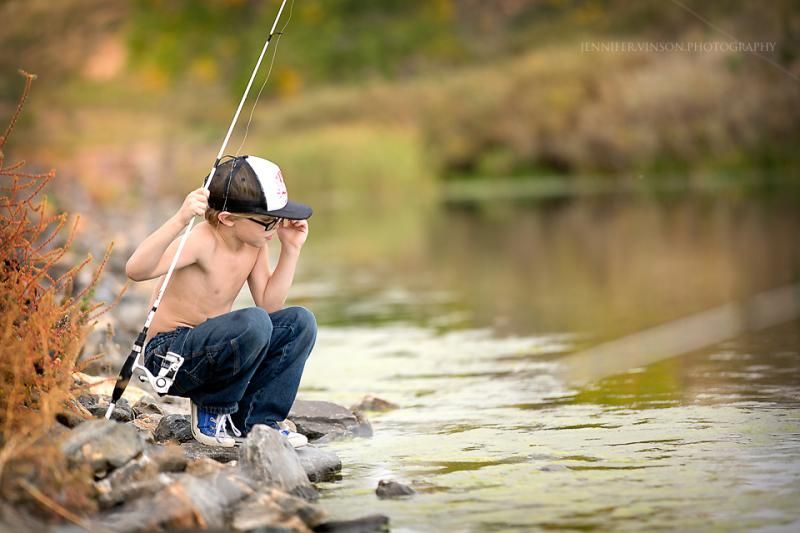 No bite in a few minutes so the kids decide to run around
I kinda just chill out and watch both the kids rods and just **** around casting.
A few minutes later and I hear drag screaming and look over and see my youngest son Deegans rod bent over so i yell for him to grab it(Luckily he was only a couple feet away eating some snacks)... He runs over and grabs his rod and luckily the fish was still on by this time.....
Pretty hard fight for a few minutes and he even tried to pass the rod to me saying it was too hard LOL Of course I did not take the rod from him I just tightened the drag a tad.
He ended up landing the fish and the Circle hook was right in the lip as designed
Ended up being a Largie and not a Crappie...
Actually Deegans new PB Largie right at 15 1/2" :
He was scared it would bite him when i tried to get him to lip it LMAO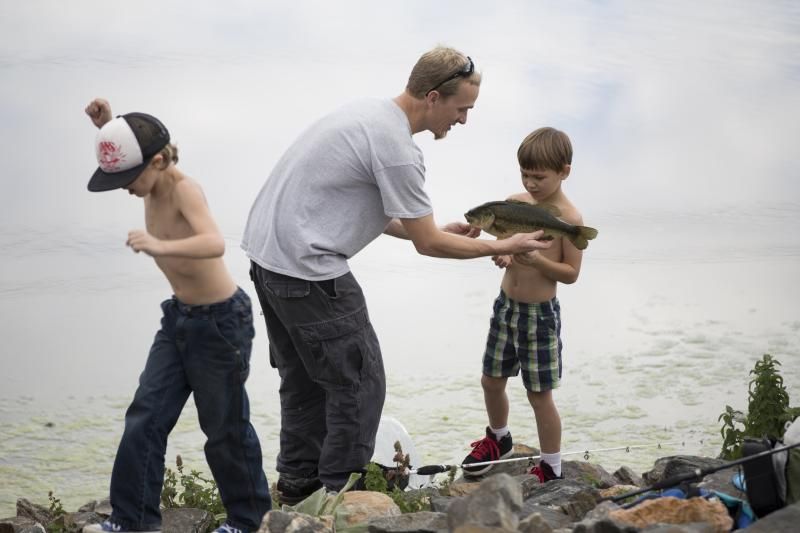 So I just helped him with a little stiff arm action:
We fished for about another 20 minutes until this:
So we left...
Total tally (1) 15 1/2" Largie
So without planning on it i woke up @ 5:00 Sunday morning... :-\
Couldnt get back to sleep so i thought I'd get up and see if I could find any hungry fish... Supposedly fall feed bags should be on right?? (**** I suck at fishing in the fall...)
Anyway I grabbed some coffee and my fishing gear and Headed out the door...........
17 or so " Largie:
16"er(Poor guy didnt have much of a lip left)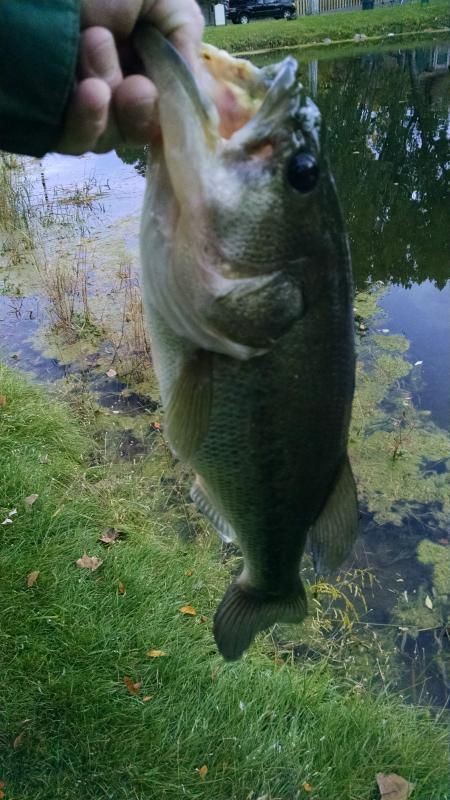 Total tally 2 Largies... 17" and 16"