Discussion Starter
•
#1
•
Jason and I had been waiting all week for Friday. We had a float scheduled with our buddy sorelips (chris). We met him up near salida and floated to Rincon. On the way up, Jason and I BSed and ate subway while enjoying the view. The say started out a bit chilly at 35 but warmed to 60ish after a little bit.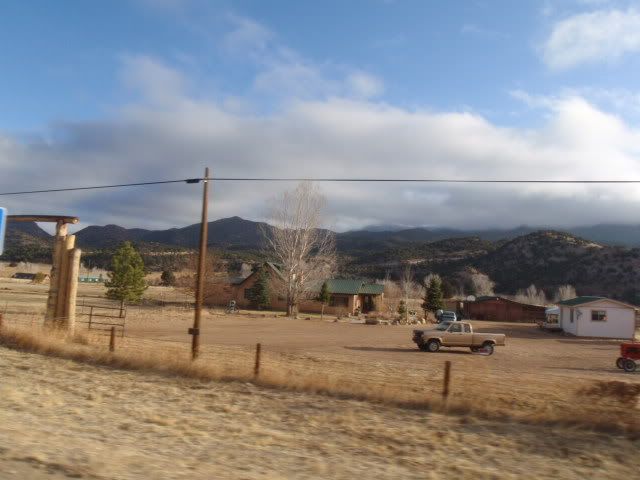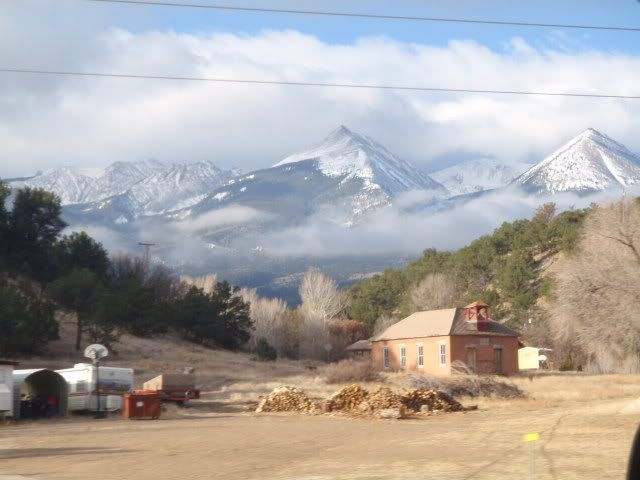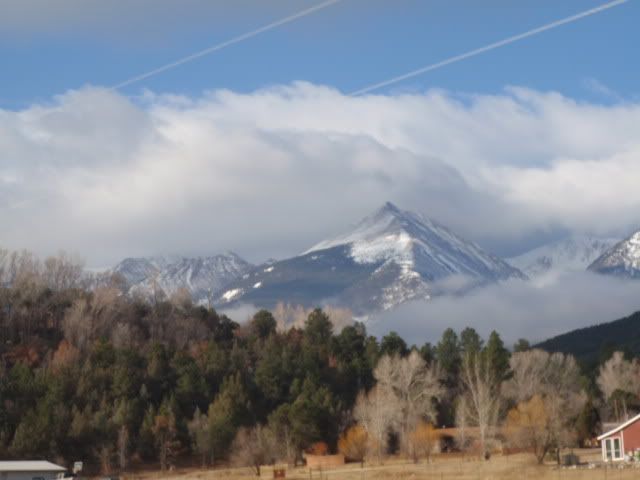 We met and threw all the stuff together. I brought both a spinning and a fly rod for the trip. Chris has a great setup going. Super fun raft to fish from. I fished from the back the whole time and I loved it. Nice swivel chair back there.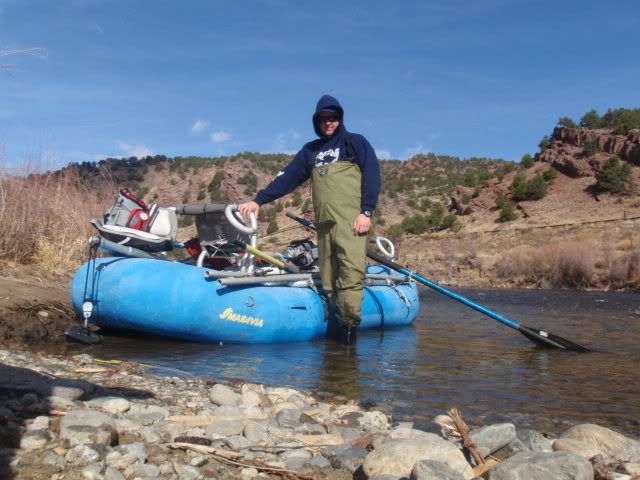 While jason and chris ran the shuttle, I fished with a de-barbed tiny countdown rapala and caught two fish while I waited. Once we got back, I switched it out for the float and went to a hopper dropper setup. Maybe a bit ambitious considering it was pretty early in the year, but I wanted to see that hopper get slammed. As we got going, I could tell that the setup wasn't going to work, so i went back to the rapala and caught a few more fish.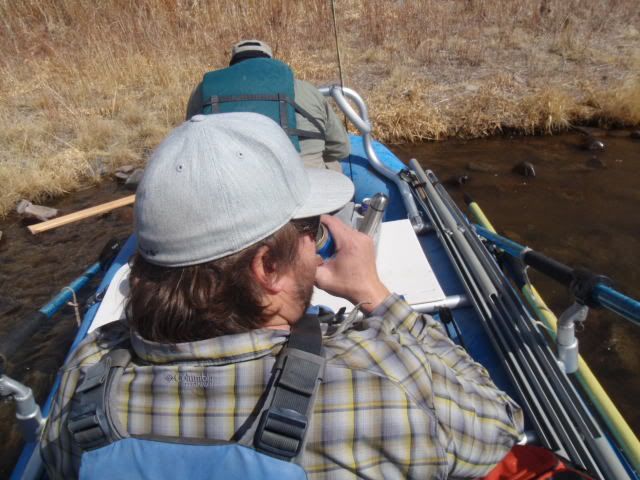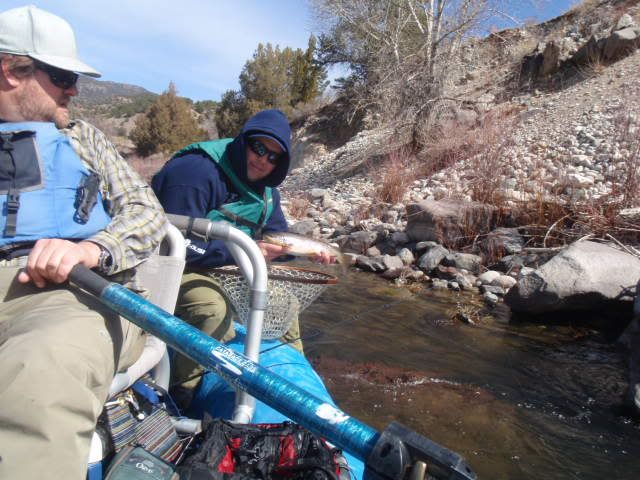 There were a lot of fish sitting in soft and shallow water near shore. Chris rowed first and did great getting us on the good spots. After about an hour, we stopped for a break so I could take over the oars. I had caught a few fish and jason had gotten one or two as well.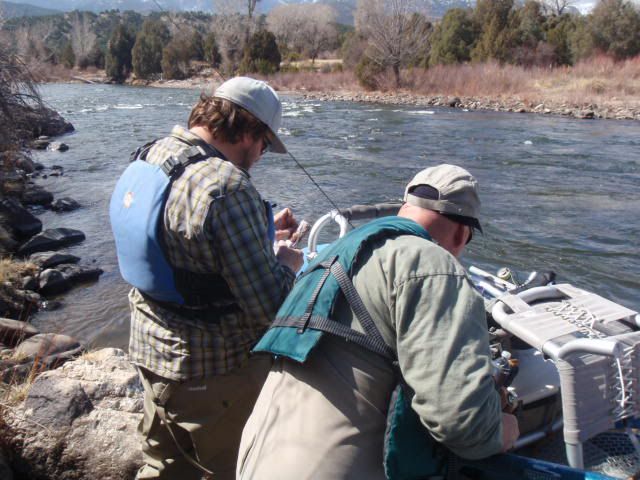 Getting on those oars brought me back to my days as a guide. It was great to feel that again.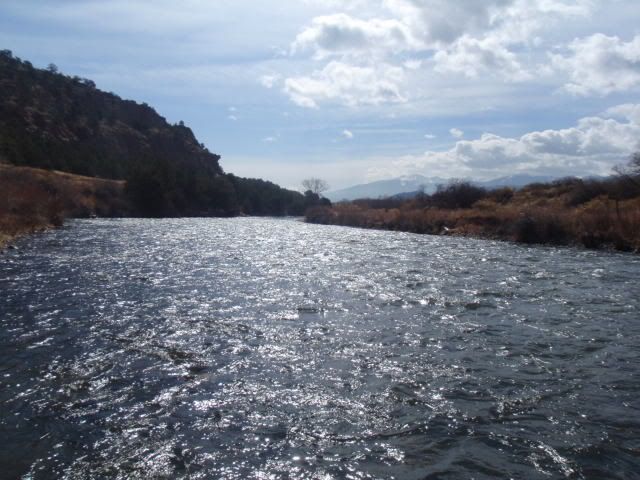 Jason managed to get into a few rainbows.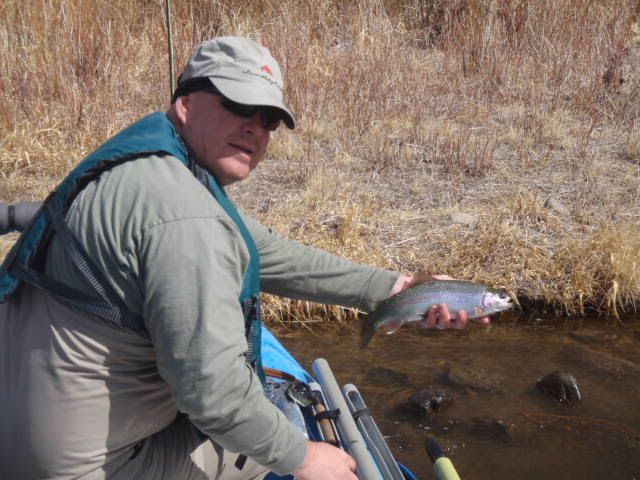 After I had rowed for a while. Jason had got another fish but chris was struggling away. I was hoping that he would get into some nice fish as karma for letting us use his sweet raft, but it was not to be while I was rowing. I didn't get much technical rowing in because the water was pretty tame but it was still way fun!
Jason took over rowing for a while after that and got to navigate a sweet section of rocks. At that point, I had taken jason's fly rod to a whole new level of catching fish. It seemed like I was getting hits wherever I threw it. I was in the zone seeing all the great spots. I managed to lose a beast in the rocks section and then landed a few more and a nice one after we stopped again.
It started getting windy and a bit colder after that. Chris had managed to lose a few fly setups and was frustrated so he opted to row for a long while after that. Wasn't feeling it. Jason landed a few more and I did as well. Then I hooked into another real nice fish that ran me all the way up the river and then back down about 100 yards. Fish had shoulders! The hook came out about 2 minutes into the fight. I was sad. Looked like a real nice brown.
8 hours of float time on the day and it went by real fast! Great company and a great raft and river to fish on! Thanks for the ride chris! I probably caught near or over 20 fish. Most on the sissy stick.
I think jason has a few pics to post as well.