Discussion Starter
·
#1
·
Well, since I've gone semi-gearfag, I'm moving the last few bits of my off the shelf stuff.
I have a 7'0" Gander brand GSX Tournament spinning rod, MedLight action. It's pretty much brand new...I bought it early in the summer for drop shotting, but I only used it a few times... The grip is a little dirty, but I can clean it easily. The rest of the rod is cherry. New, those rods go for $99. I believe they're on sale right now for $49. I'm asking $40 firm. I have no issues with the rod, I've just upgraded to a much better one...
So I'm trying to offset my cost a bit. It would also make a great trout rod. Smaller spinners and Rapalas cast nice on it... :thumb: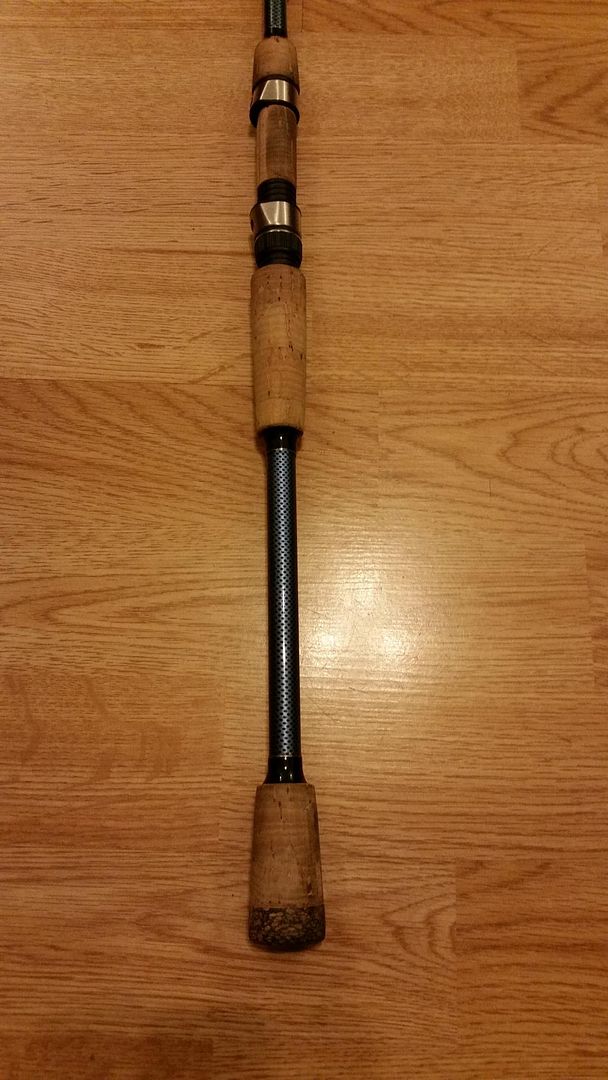 I have an older Gander brand GSX Titanium, the second gen. It's a baitcaster. 7'-0" MedHvy. That was my primary jerkbait rod for a couple of years. It's well used, but still in good condition. It has a Revo STX Gen3 attached to it as well. That's also in good shape, but it has some minor paint wear on the top of it. Great rod, great reel, but they have also been replaced. The rod new sold for $120 the reel for $200. Asking for $150 for the combo. Sold each, $125 for the Revo. $55 for the rod.
I'll throw in the cheapo BPS reel cover too. :biggrin1:
I'm down to meet up pretty much anywhere in the metro area. I'd also ship, but it would be at your cost.
Thanks for looking. Sorry for the pic quality, but it's really hard taking pictures of rods...
ATK