Well, kinda!!
The wife has been buggin for me to buy another vex or something.. We ice fish quite a bit and one for the whole family is kinda tough. Long story short, I decided to make an ice unit for my Lowrance HDS7. *I ordered the power cord for $27 and the ice ducer for $78. *I had to get a battery for it, and they had one for $39 but for $56 I could go up to the smallest size deep cycle which the guy said would perform much better and the life would be about 1.5x the $39 one. *He also said it should last 3-5 years if kept charged. *This battery is about 3-4 lbs heavier than the other, but what the hell, it's gotta power a full screen sonar. *
I thought this out for a couple weeks, and decided to use a 3 gallon bucket I had because the size was just right, and it will fit inside a 5 gallon bucket so I can carry both... paired with an ice cady (bucket pocket thing) I figure I am pretty mobile for smaller trips and it's still light enough for the wife to carry when we take the whole load. *
So first I made a battery securing system out of a thin piece of plywood. *Ya, I know the bucket is dirty, but these are kinda hard to find.. I've had this one since I built my house! (10 years)
Then I added a strap from a useless bag I had in the garage.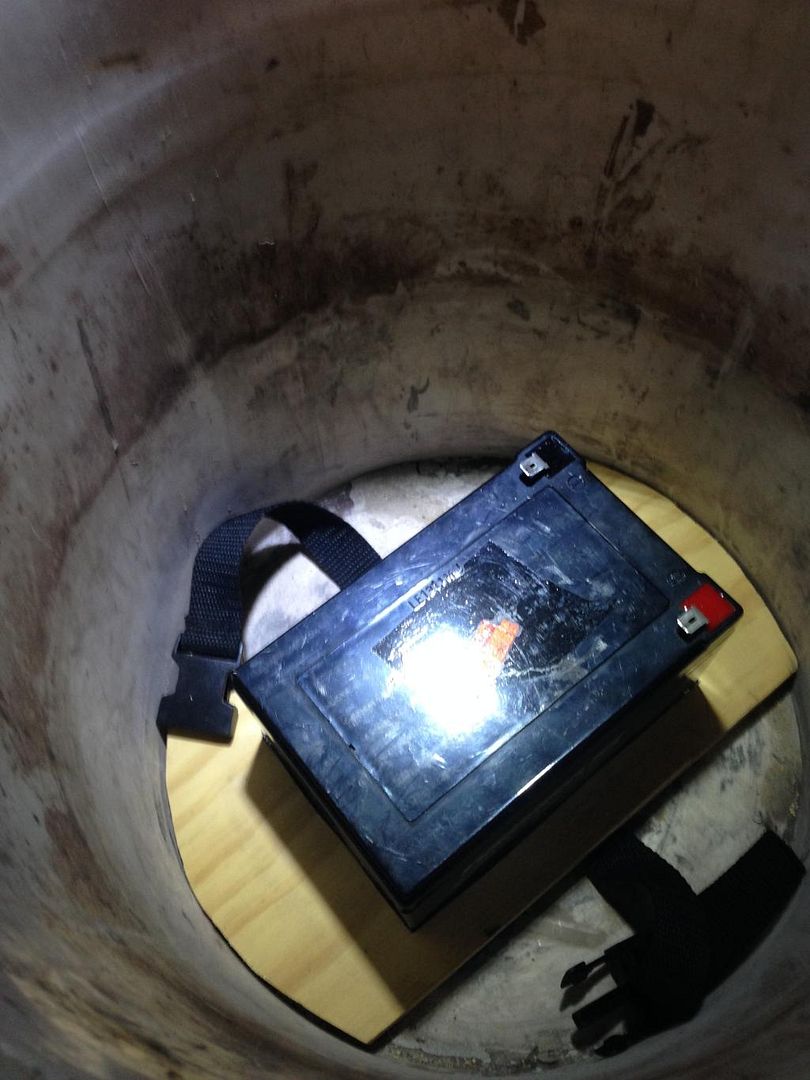 Next I soldered the connectors for the power cord and secured the cord with the strap.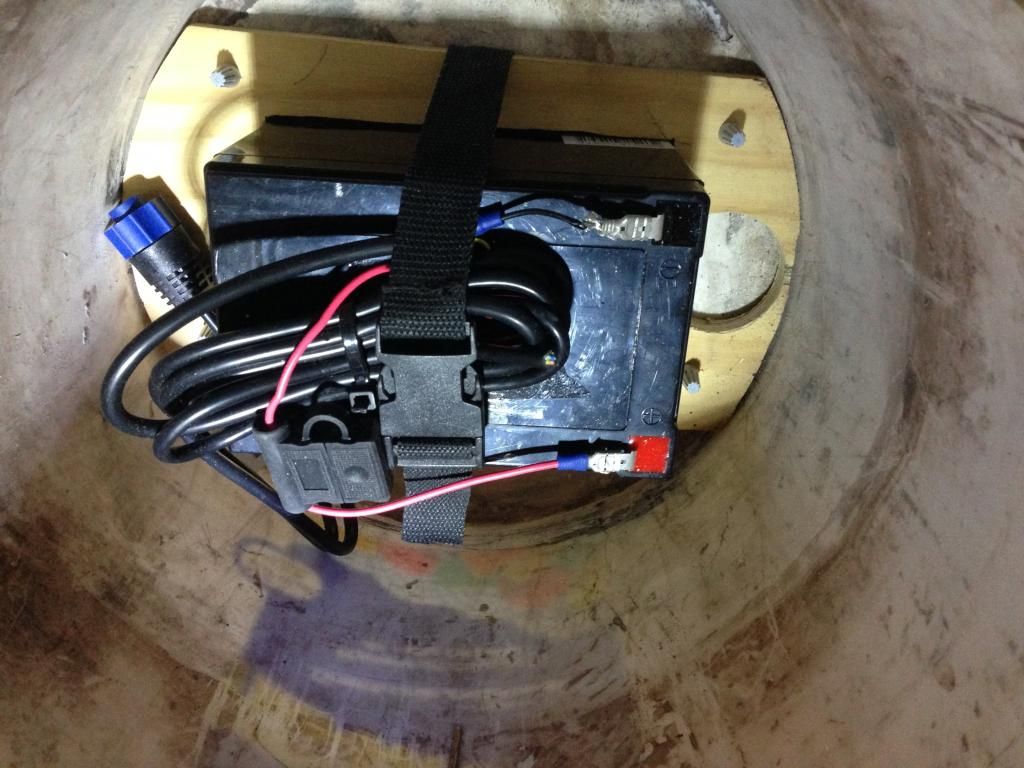 With that done, I had to make a support for the head unit.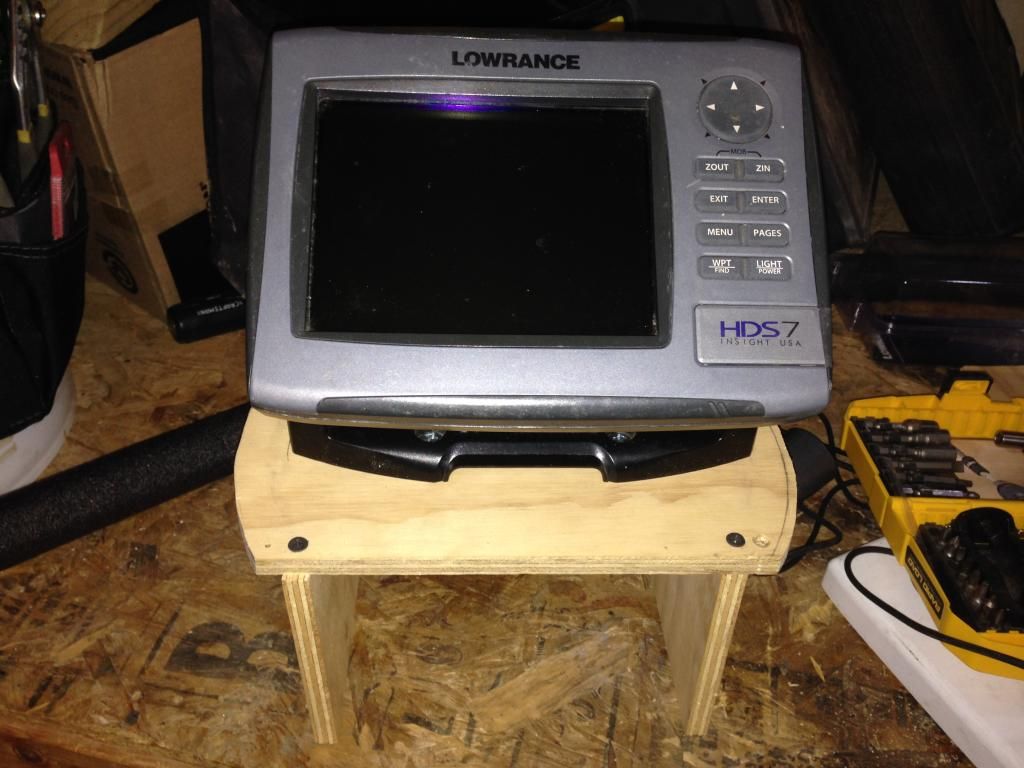 made to fit over the battery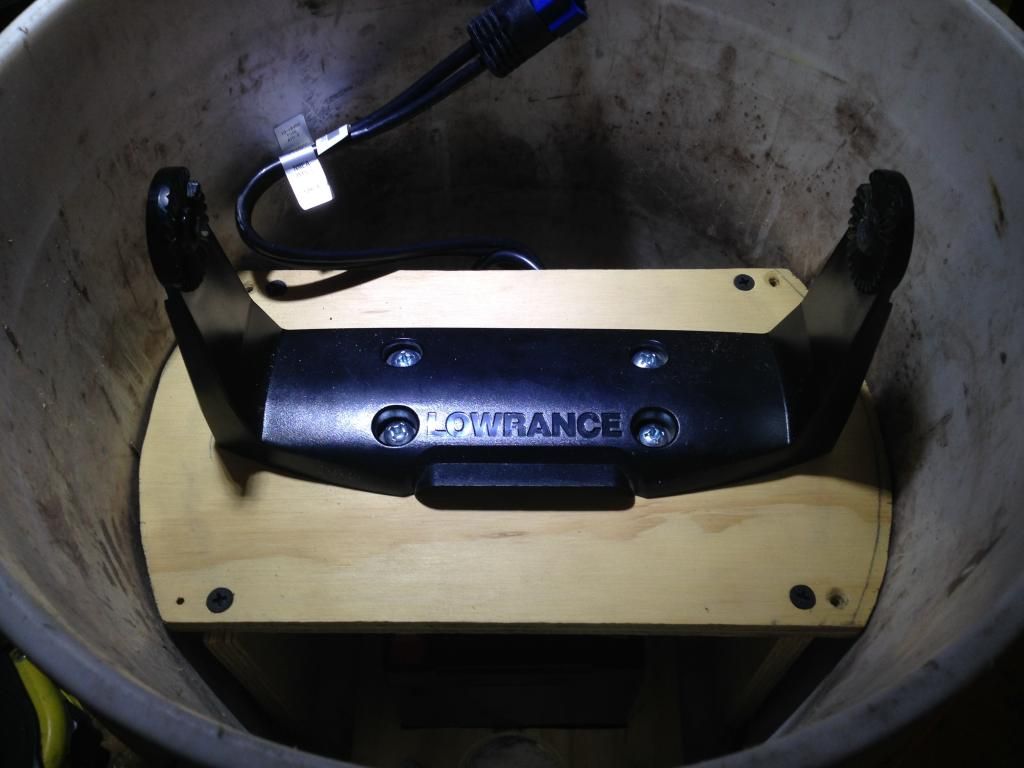 Next, I took an old ipod cable and cut one end off. *I then slipped the wire through the ducer (it has a hole) and then affixed the cable to the ducer cable. *I made sure to keep a tiny bit of slack in the ducer cable so when the ducer is lifted by the ipod cable, all the weight is on the ipod cable. *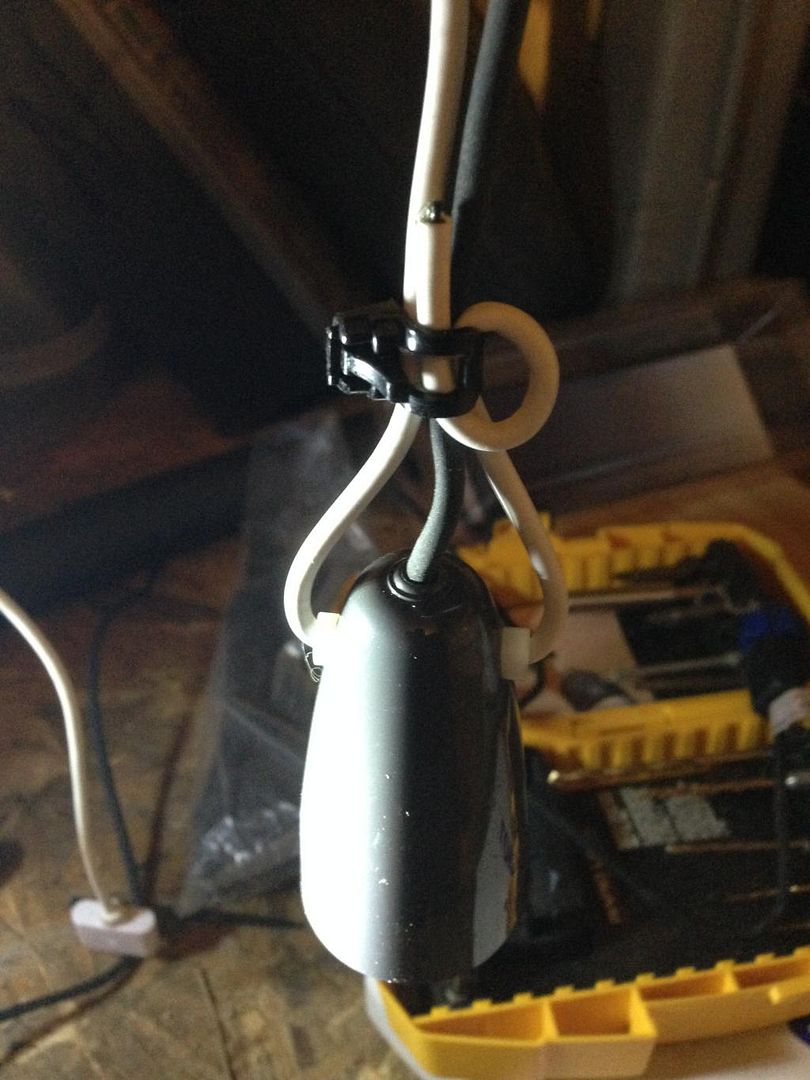 I needed a float, so I took 1/2" pipe insulation (self sticking) and added extra support using zip ties. *Above the float, I took a small piece of pipe insulation and wrapped a big zip tie around it, so it was snug on the two cables, this allows me to use this piece to slide up and down to adjust depth of the ducer. *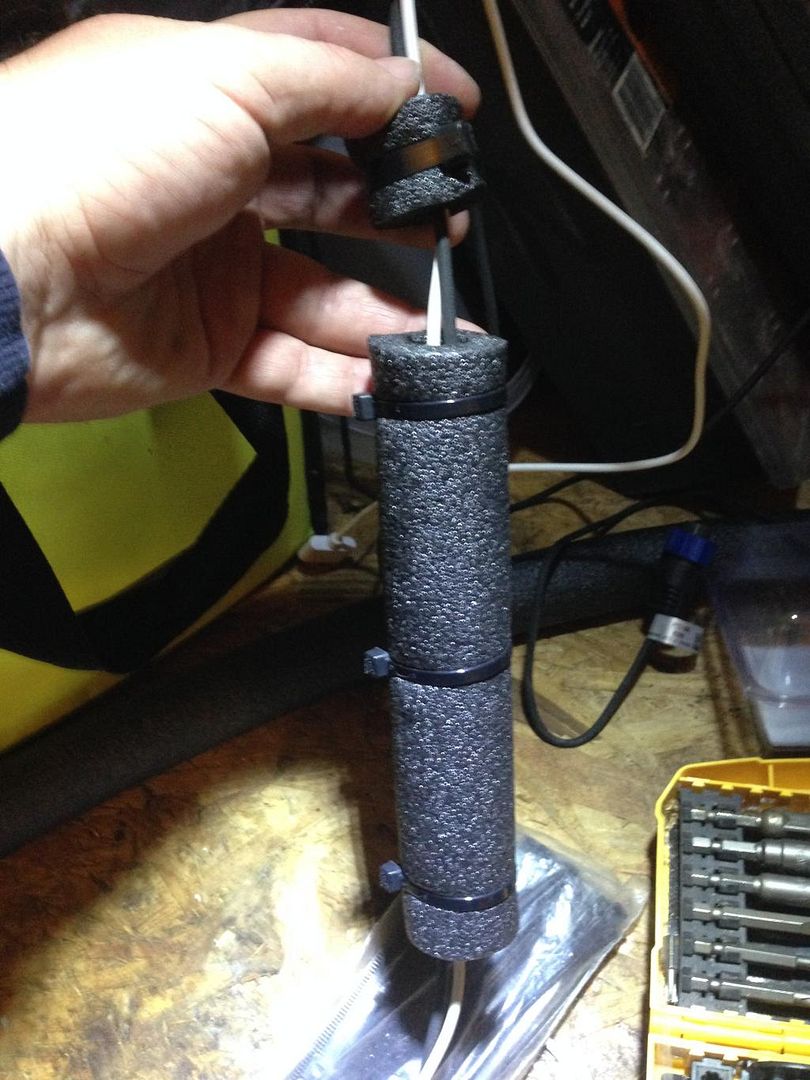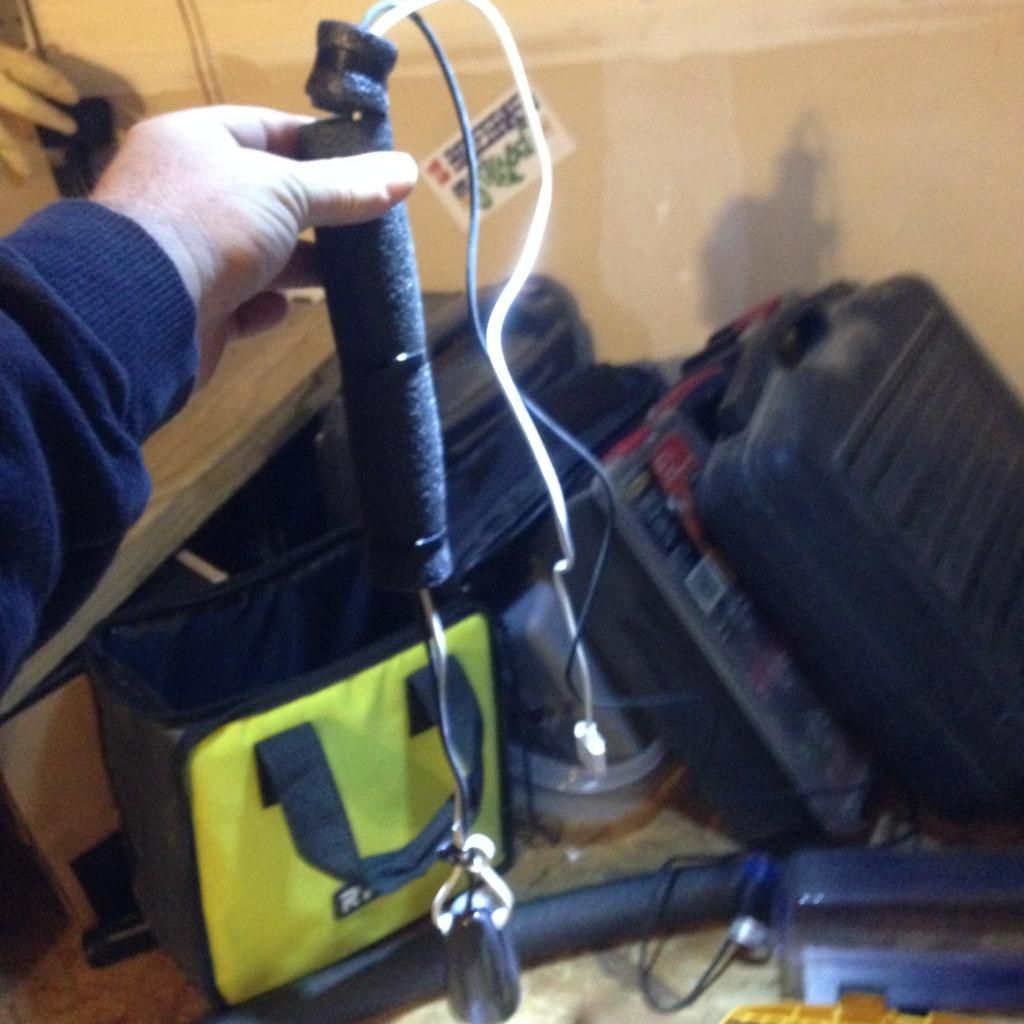 Done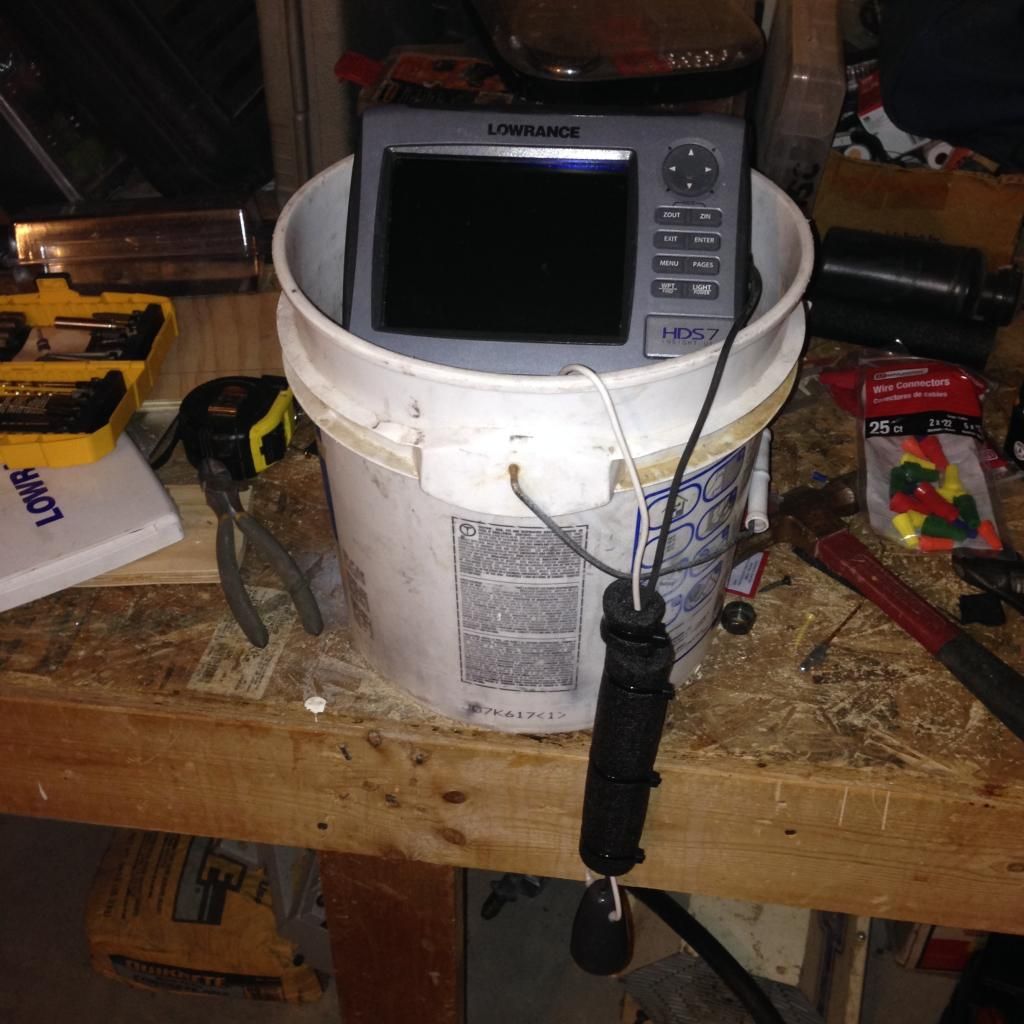 Powered right up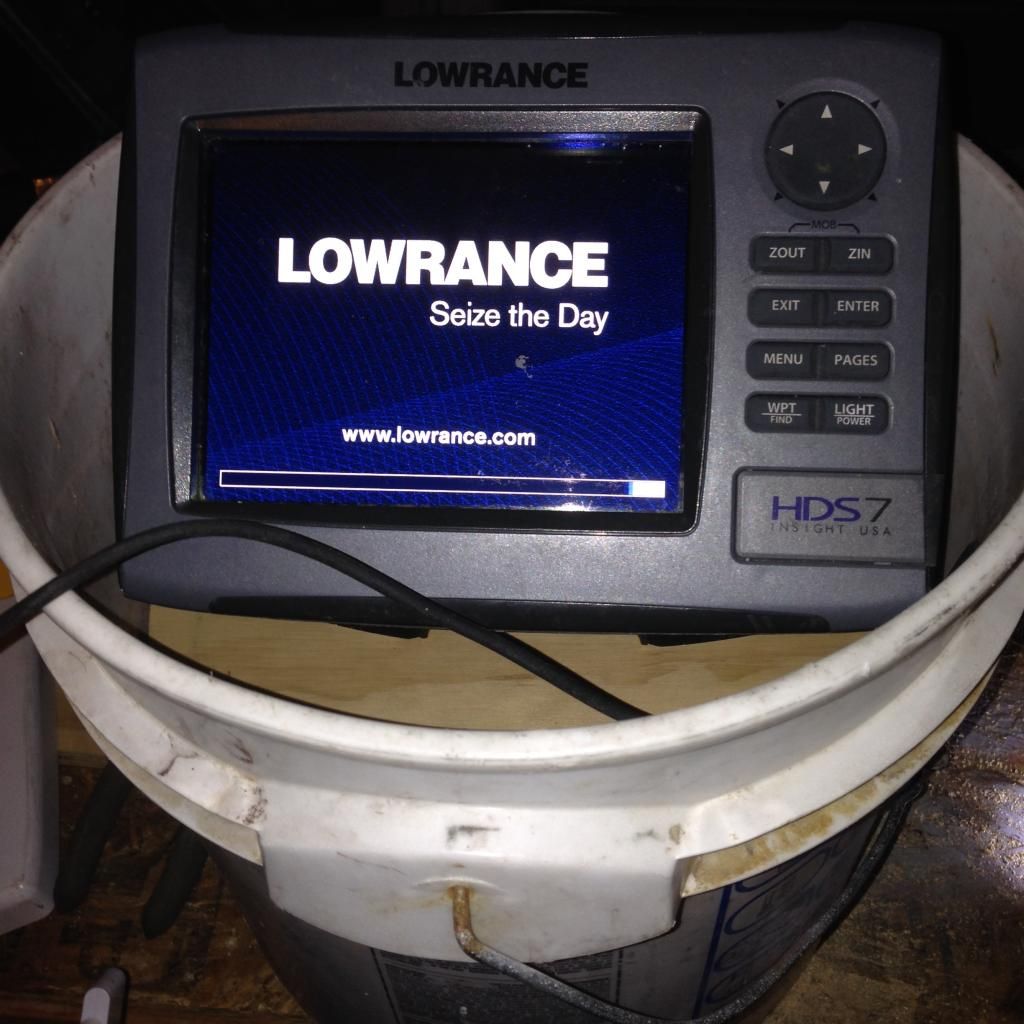 I am psyched about it. *It's a bit heavy, but having the GPS and lake insight will make the extra few pounds well worth it methinks. Cheers