I am not sure about most of you guys, but I am not a huge fan of July and August fishing. A lot of patterns start dwindling in late June and I have not been too successful during this period the last few years. This year I have tried to focus on bass and although it hasn't gone great I have definitely learned a bunch. Awhile back I did some research on a fishery I wanted to check out that was about 3 hours from home and I ended up leaving late morning on Friday to see what it was all about. It was also in an area of the state I wasn't too familiar with and it was my first solo multiple day trip in a few months, which I always enjoy because I get to call all the shots.
Upon arrival I was greeted to the best topwater bite I had ever experienced. I fished with a zara puppy and fish of all sizes were creaming it. Unfortunately I only landed 5 fish, and lost one bass to the weeds that looked like it could have easily gone 4-5 pounds.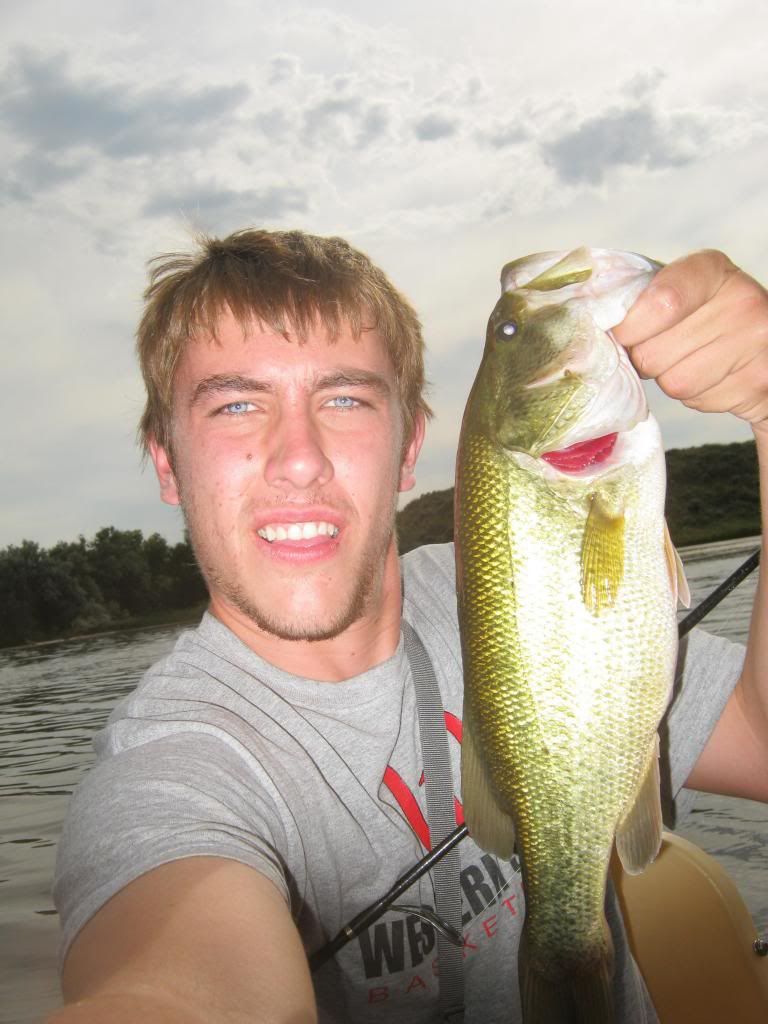 This was the biggest fish during this 45 minute period of near constant blowups and fish coming unbuttoned in the weeds. After this fish the action abruptly died and I only managed to land one more decent bass along with a couple super dinks (5-8 inches). This biggest disappointment came when I threw a hollow body frog threw the thickest cover for about an hour and got whacked 6-8 times with no landed fish. Although my reflexes acted a little fast on a couple I feel like I waited for the rod to load and then set most of the time and it just wasn't happening. I attempted to night fish but a lack of moonlight and thick shoreline vegetation made it difficult and I called it a night at about 10:30.
The next morning I got out at dawn to throw a lunker punker for a few hours with no luck and decided it was time to get away from the fishing for a bit. I ended up scouting a few SWAs for possible dove hunting next month in case our usual spot doesn't pan out. Was back to the water by 2:30 and again motivated. Fishing was slow again until the last few hours when I was able to land 4 fish between 12-16 inches. Including my first swimbait bass on a Rising Son!
I was also able to get some experimenting in with a shellcracker G2 and landed three fish on it.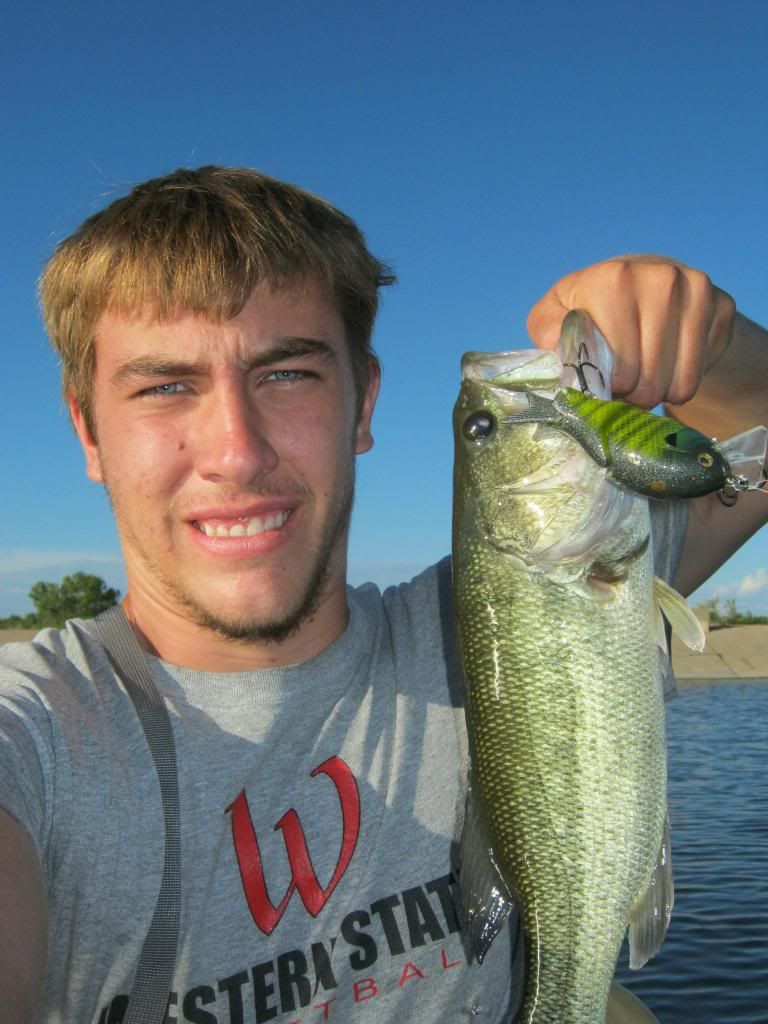 This bait might be the most revolutionary lure I own. It swims and wakes unbelievably on the slowest of retrieves and continues to subtly move for a while on a deadstick. Not the funnest thing to fish with since everything was caught moving it super slow, but I respect the hell out of what it can do. The night ended in disappointment again when the frog got smoked a couple more times with no landed fish. One explosion frightened me twice as much as any tiger muskie on the lunker punker. As I left I was able to look on the bright side....frog fishing is badass!!! They seem to whack them with way more vengeance than walking baits. I just need to get an appropiate stinger hook on that frog.
A couple other expeditions this past month haven't gone too bad either. I did a day trip to Wyoming and landed a couple slob bows. This one was probably about 6-6.5 pounds.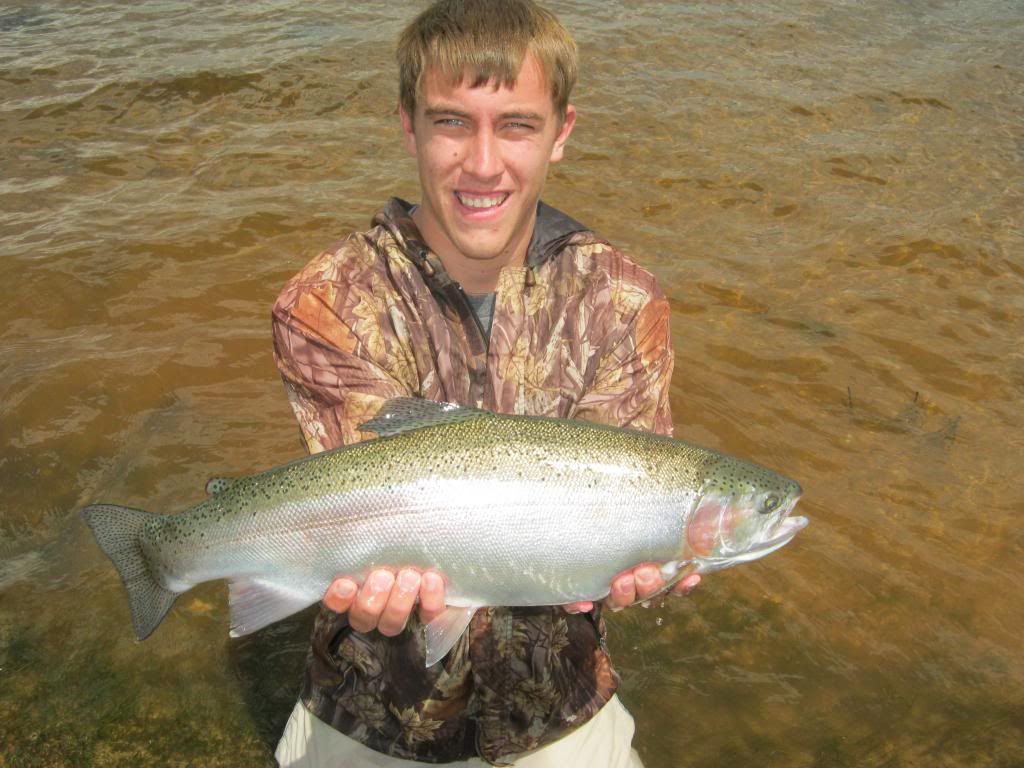 I have been doing work trips out on the west slope again this summer and am able to do some fishing after work. The only thing to really target out there are pikeminnow and although I haven't caught near as many as last year I did land this 30.5 inch 8 pounder a week ago. I know these fish catch a lot of flack, but anything that will pound jerkbaits, spinnerbaits, and topwater has my utmost respect.
Overall, it has been a fun summer and it still isn't over. I finally get to visit my sister in Alaska next week and hope to do a lot of fishing!!