Discussion Starter
•
#1
•
Friday fishing was hot, Saturday was good, and Sunday was a little on the slower side. I probally put around fourty fish on the ice between the three days. My Dad also iced as many. Our group ranged from three to eight people and Dad and I did the best. My largest was on Friday which weighed 3.89 lbs and was 22 1/8" long
. I took her up to weigh and they DQ'ed the fish. We have Mesuring sticks out there with us but I figured that it would be worth trying anyways. My smallest came on Sunday which was about 12". Dad caught a 26" that weighed 7 lbs. A guy who fished near us caught 10, 12, and 14 pounders all on Friday. All of those were 30" and above. Dad took 4th on Friday and I took 8th on Saturday.
Side note all fish weighed for us were released. We would quickly weigh the fish making sure to be gentle, lay it in a 5 gallon bucket about half way full of water, zoom it across the lake and get it weighed, than bring them back for slow revival in the hole. All fish swam off under their own power.
Fridays Sunrise. By the way, Very cold mornings. My fingers hate me now!
Dads winning fish.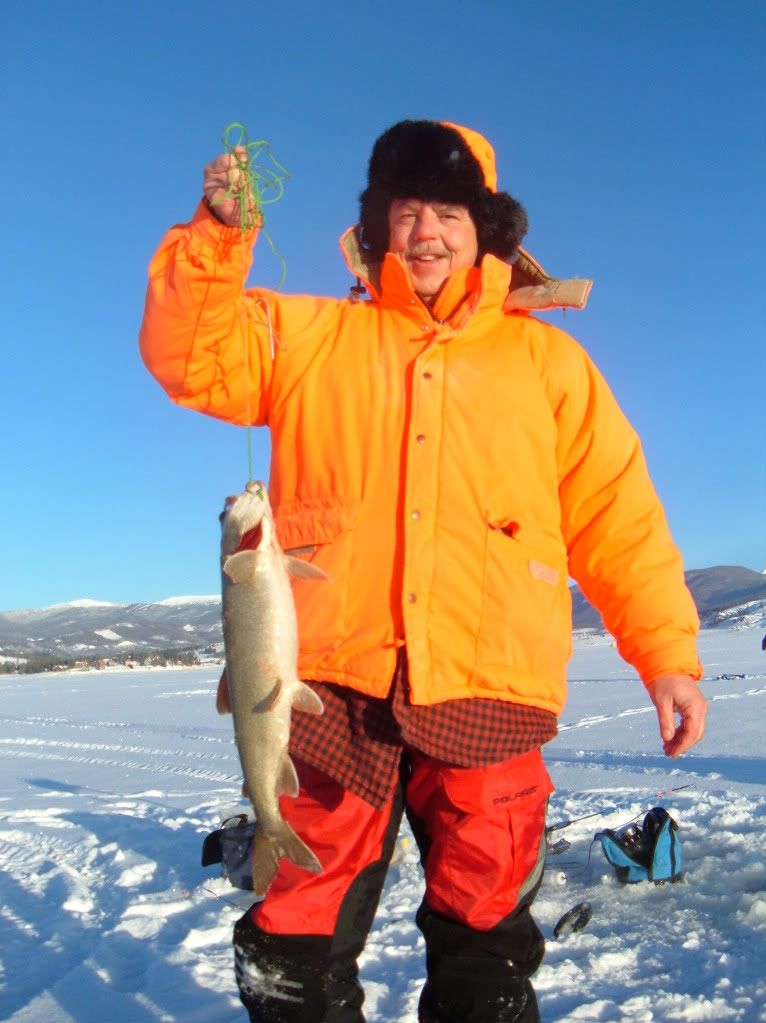 Dads big fish.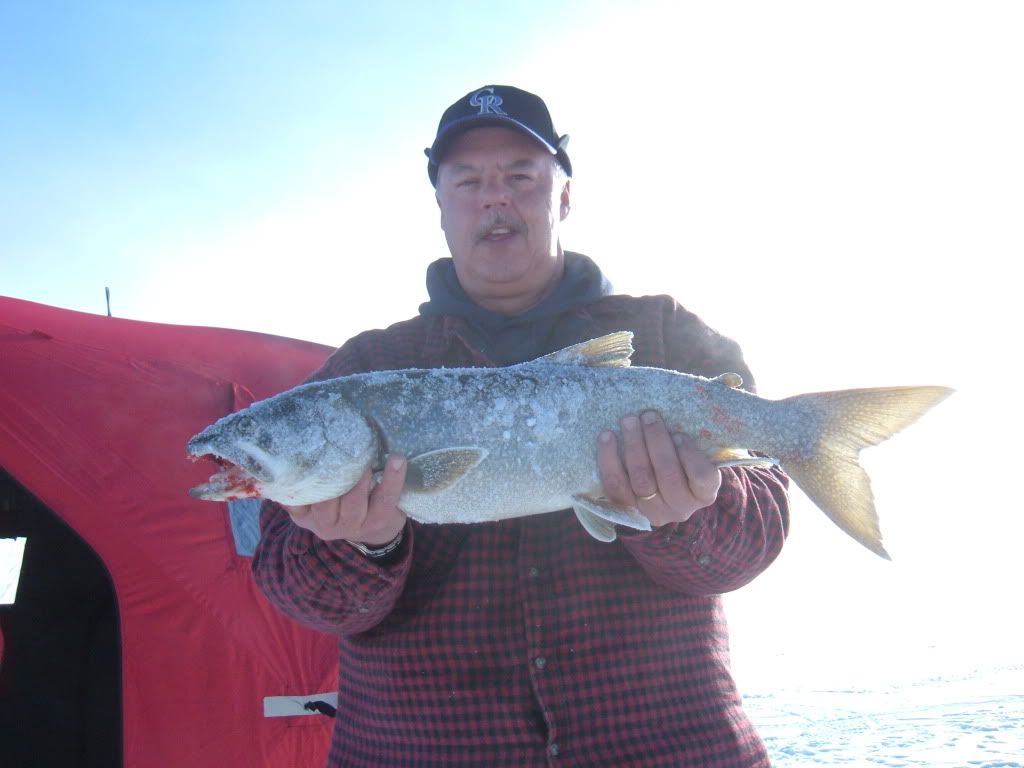 Even my wife got into the action.