Took a friend of mine ice fishing up at Granby on Thursday. It was only his 3rd time ever ice fishing. I gave him the fail safe laker lure (the infamous white tube jig) and caught these 2 fish within 10 minutes of dropping down his first hole. We had BIG fish underneath us all morning, but those were the only two we could convince to bite a hook. Most would follow the lure, but none would commit after these 2.
When I realized they weren't going to bite I decided to put the camera down and see if I could record any of the big lakers underwater. Unfortunately, I only got one on video. It's not a great picture, but out of all of the youtube ice fishing videos I've watched I've never seen a big laker on camera.
Biggest fish was 36 inches and the next was 26 inches. We caught several 18 inch to 22 inchers but there were much bigger fish down there. All fish were released besides four 18 inch fish.
Link to video below.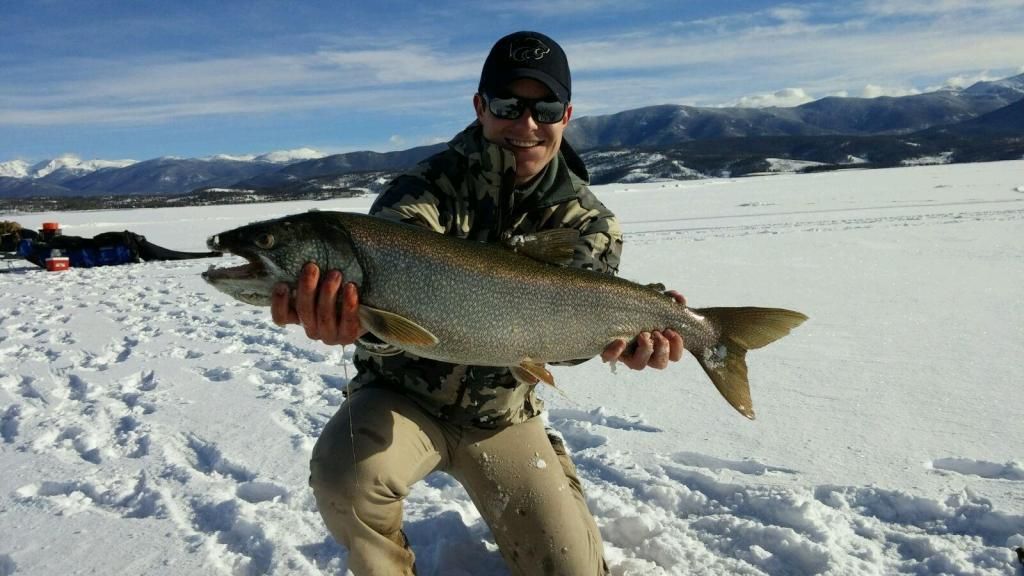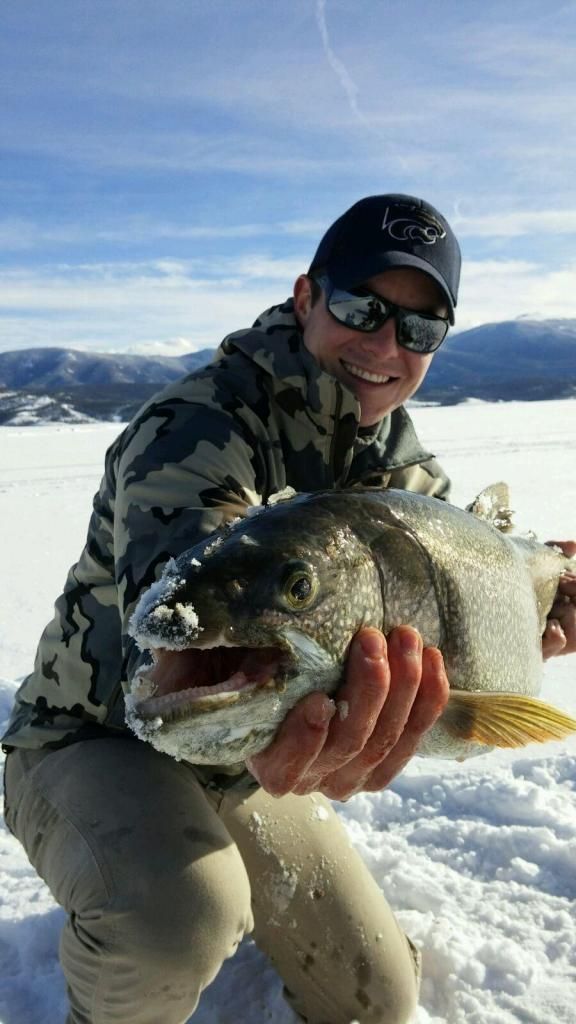 https://www.youtube.com/watch?v=WOjDdAk41cA&list=UUr_3fjgZmSPGbSyGYfIZ_rQ