Took a day mid-week and had a perfect day @ WF. Weather was overcast but warm, didn't even put on my coat till the wind picked up @ noon. Caught 26 lakers, largest being 21in. on the standard laker fare. Only 2 dead sticked. All others you had to work. Most fish in 48ft of water, but got at least 10 cruising through @ 18ft. Man is it a blast raising your offering and hitting suspending fish. Caught a lot on a silver buckshot, tipped with sucker. things got slow for a bit mid day, so I put on some of that shad I got @ CC and they LOVED it!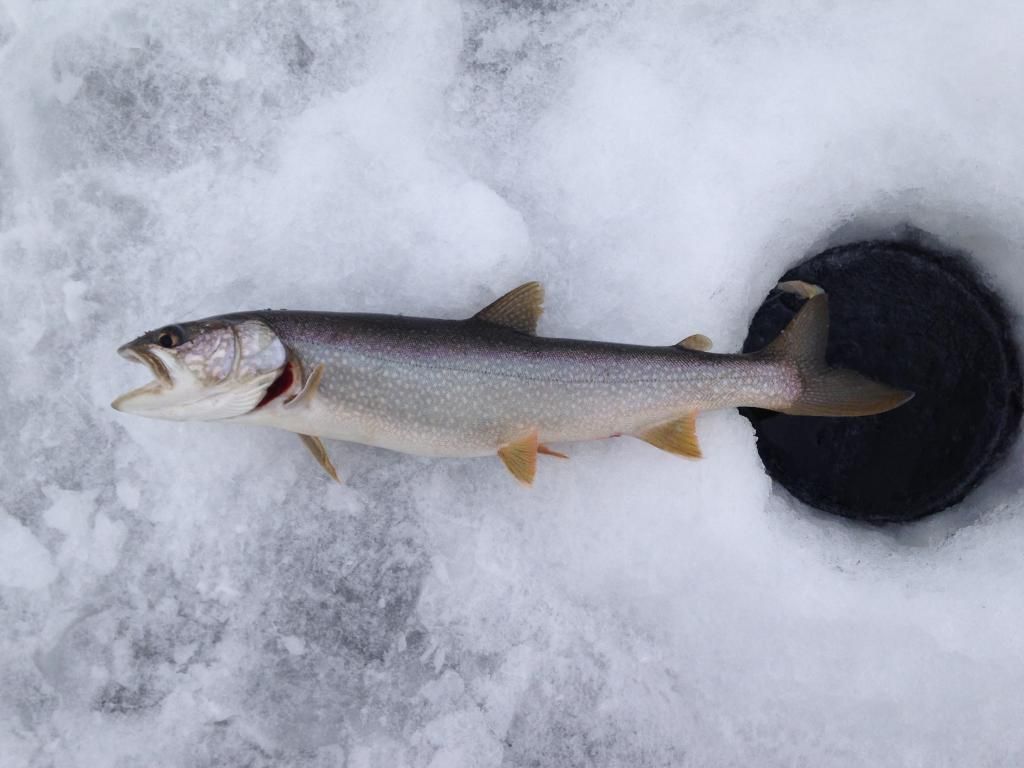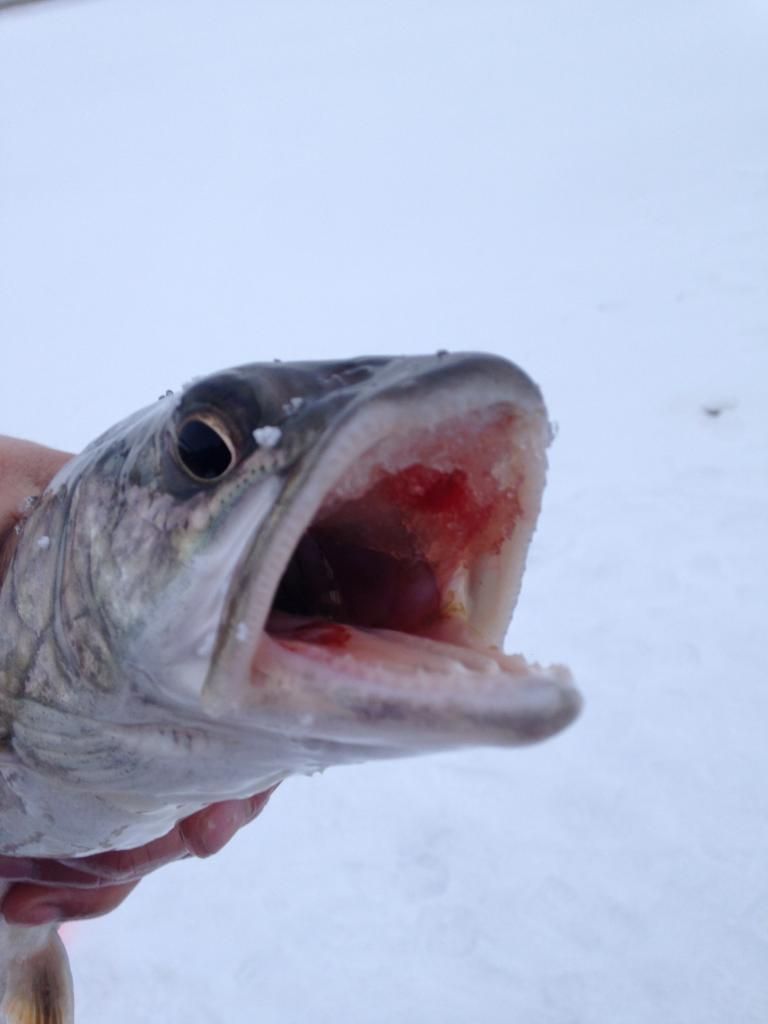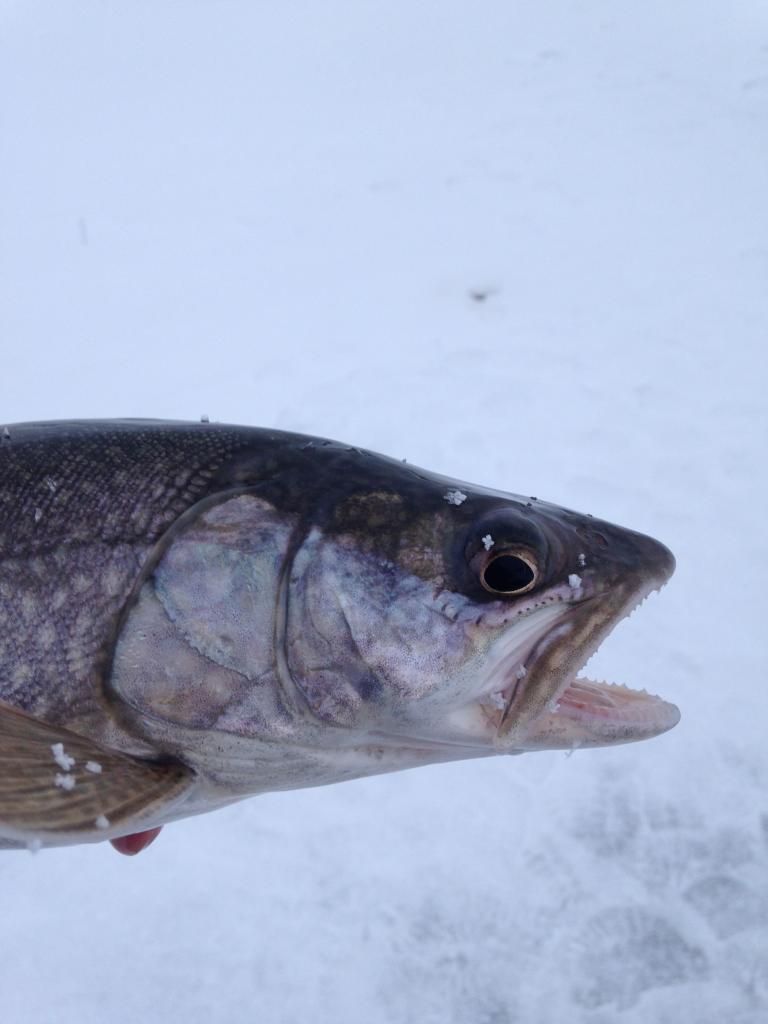 Was my 1st time using an actual Laker rod, DG 36in. split handle, and I really think it greatly helped my hook sets, since I only lost a couple fish bringing them up. (or they were just really hungry
Felt good getting into a bunch of fish! It's been awhile.
Very little snow, walk was easy & I could park where I wanted too