Discussion Starter
•
#1
•
This destination was the first place in Colorado I backpacked/camped, first high lake, and first place I caught cutthroats some 3 years ago. It was really nice paying it a second visit, and I took along a friend for her first ever backpacking trip which seemed appropriate. 4 mile hike in, camp is around 11,000 ft.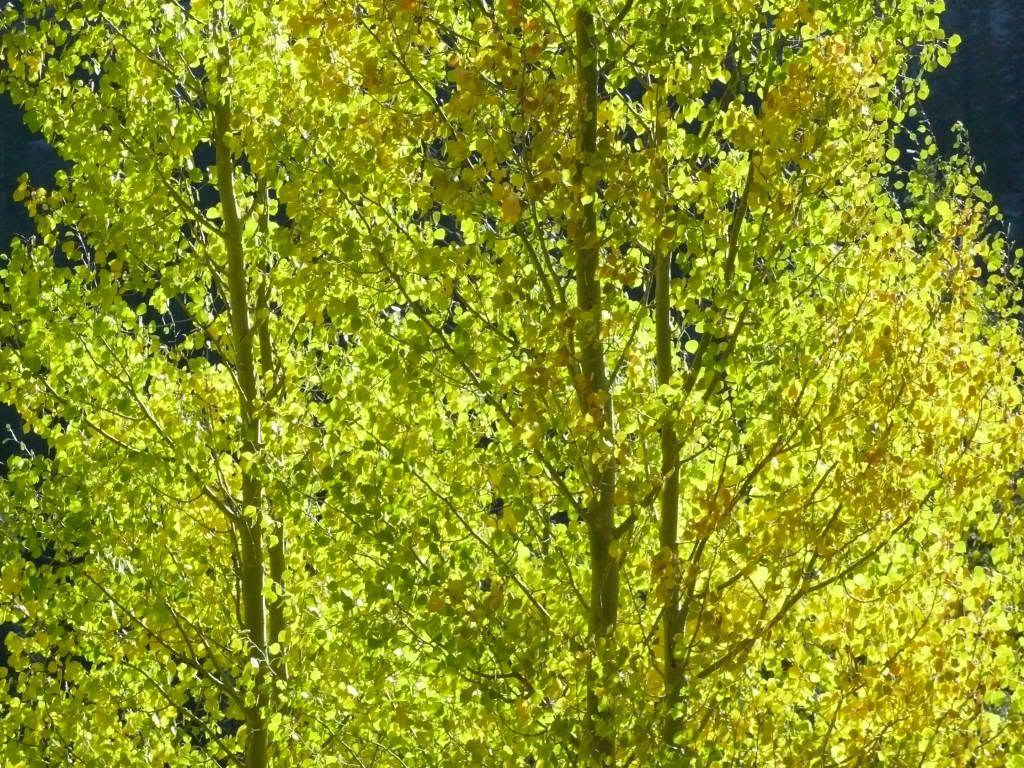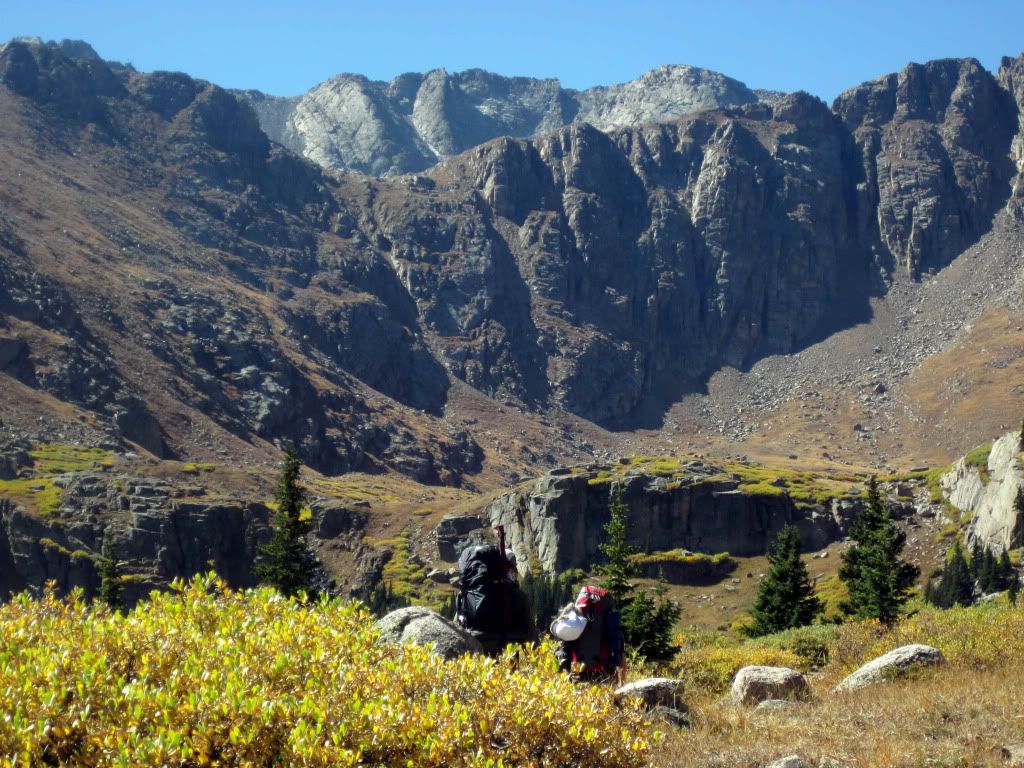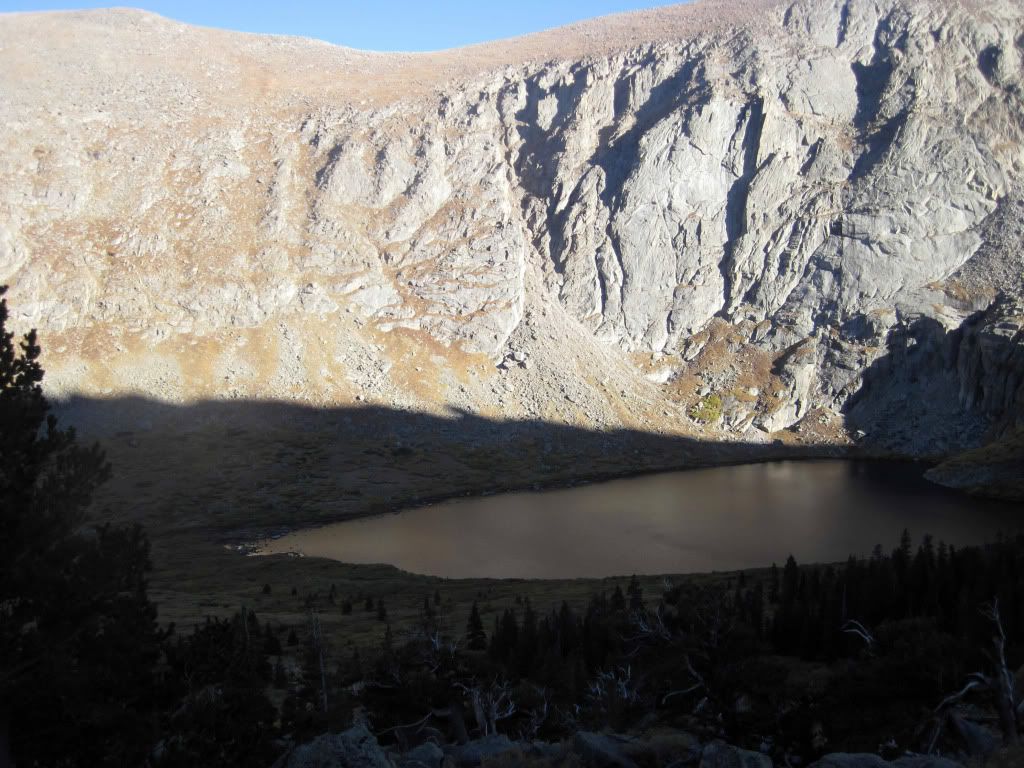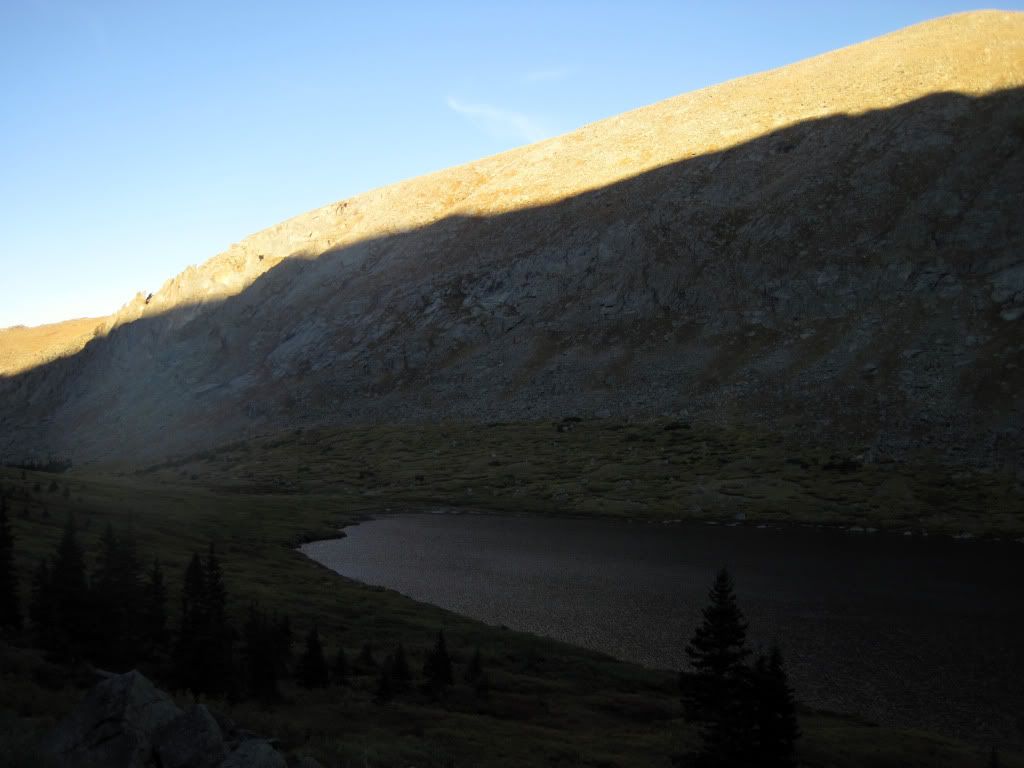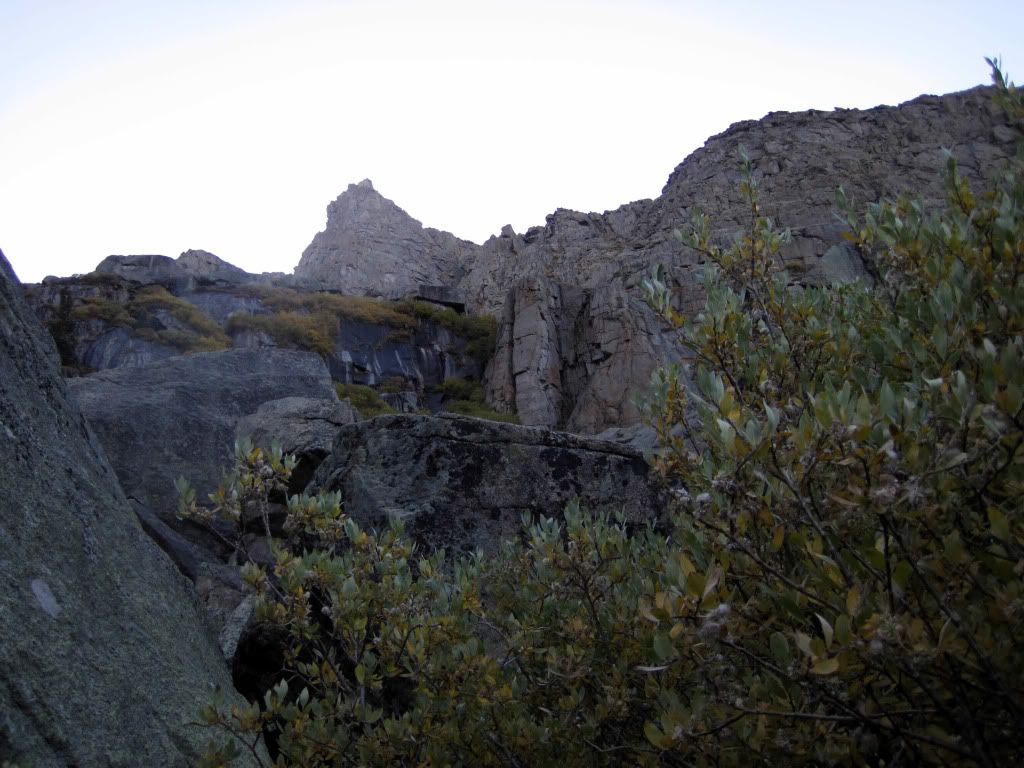 Caught tons of lil innocent cutts on dries till we felt sorry for them and gave em a break.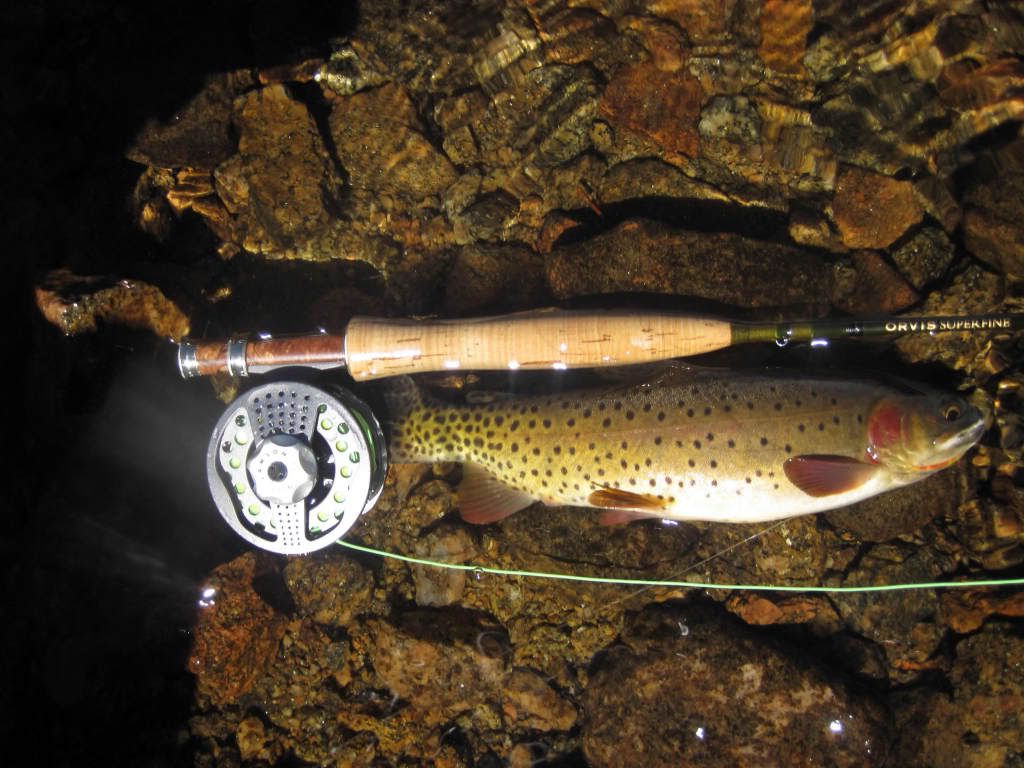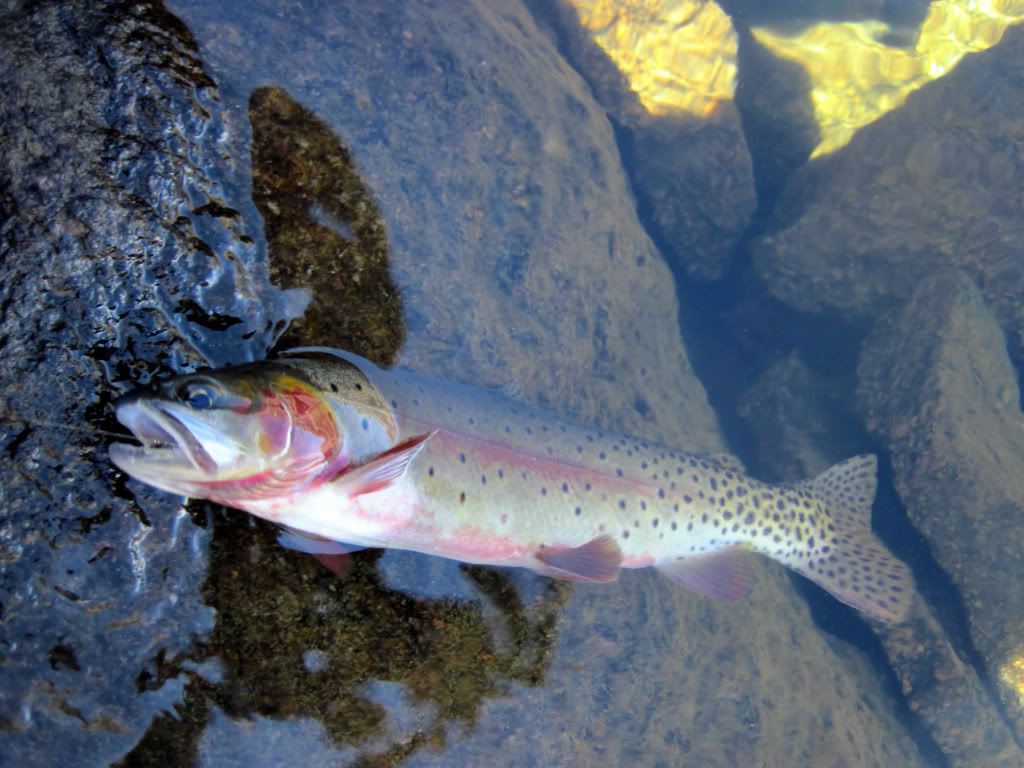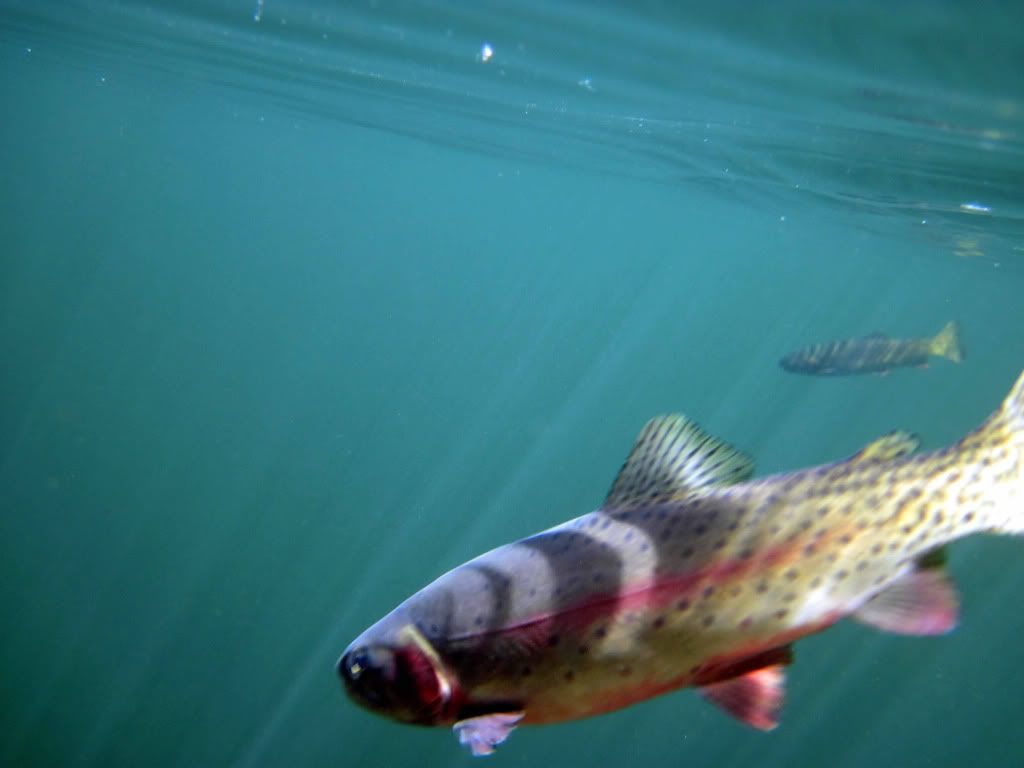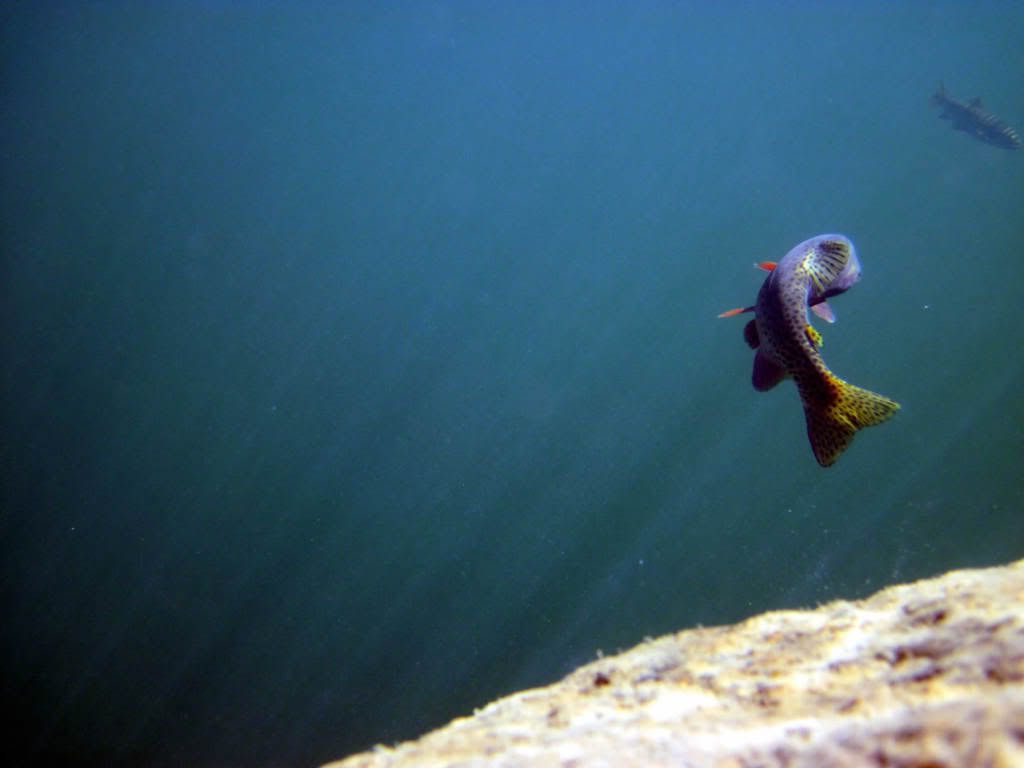 The crew.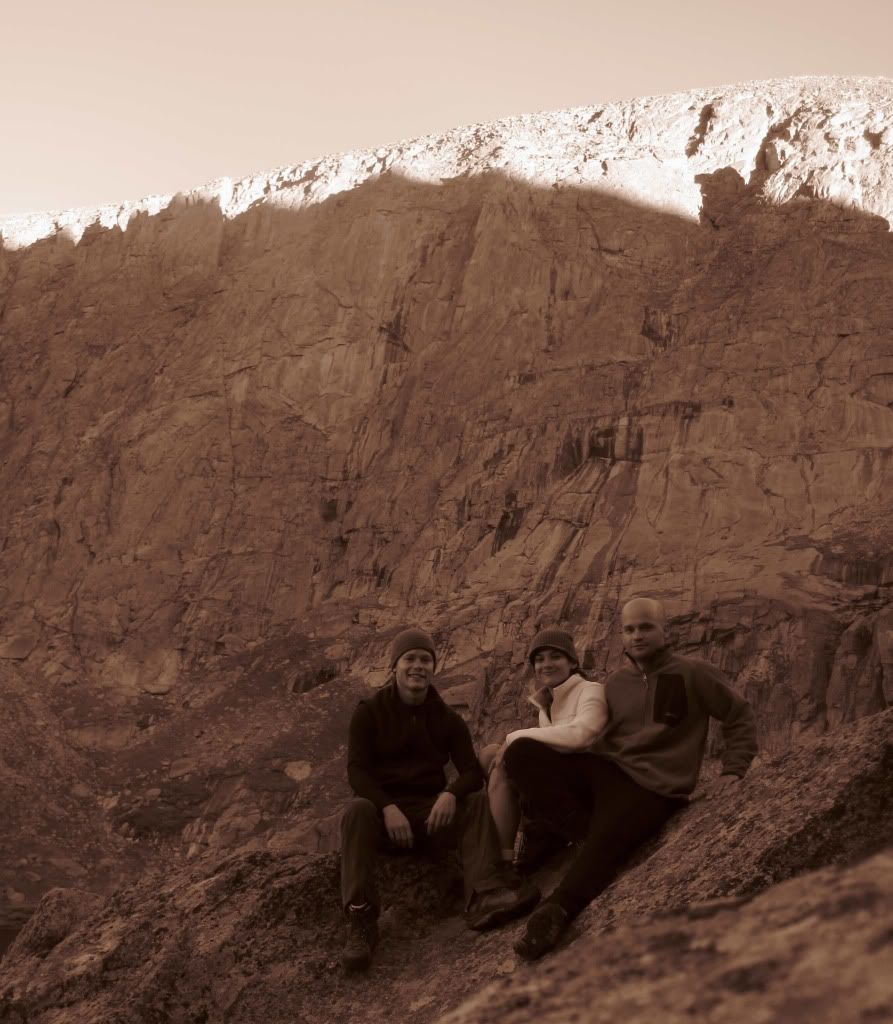 We ran into some hunters late in the day as we were seeking out some unnamed blue circles on the topo map.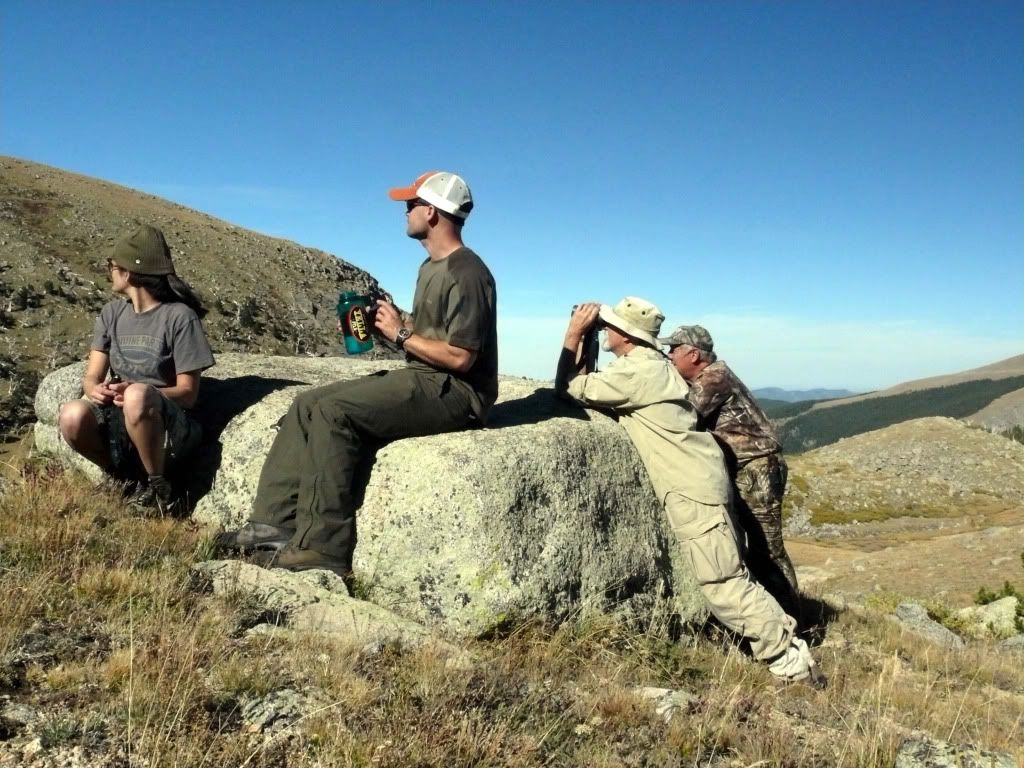 The one guy had drawn his goat tag after 14 years of applying and was very excited to be out scouting. They pointed out a bunch of sheep that I never would have spotted even though they were right above our lake.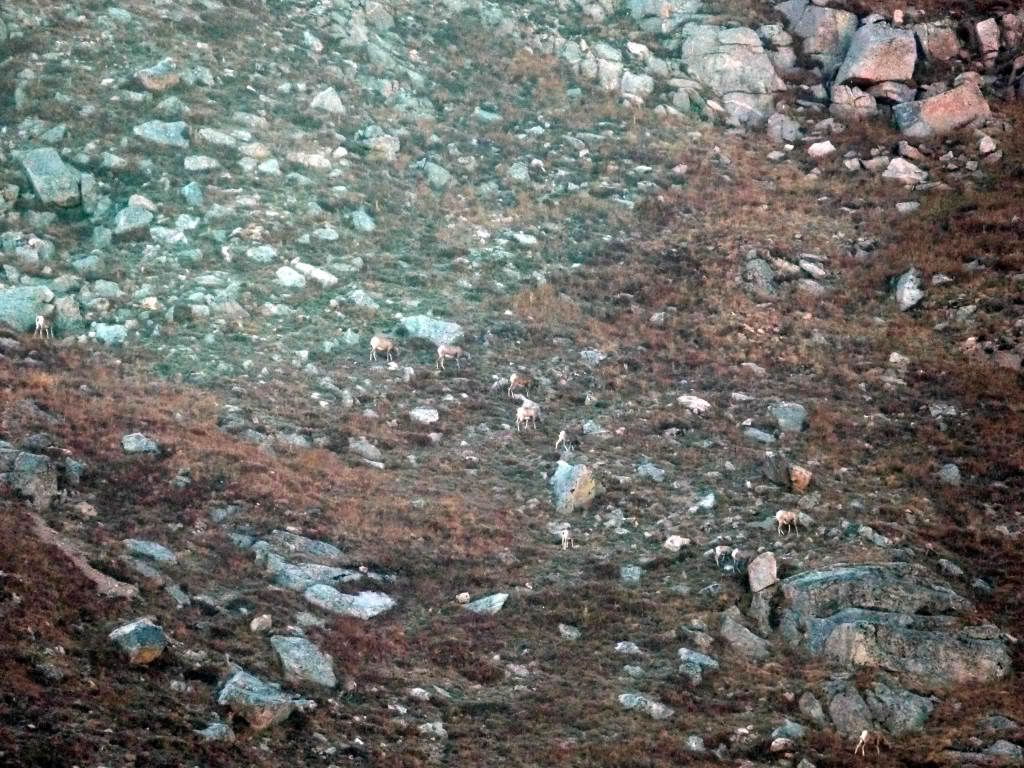 Then, the one guy exclaims that he's spotted several goats up on the ridge no more than 2 minutes after we ran into them. They were ecstatic. It was kind of cool sharing in their joy. The season opened Monday, they informed us, and off they went to track the goats.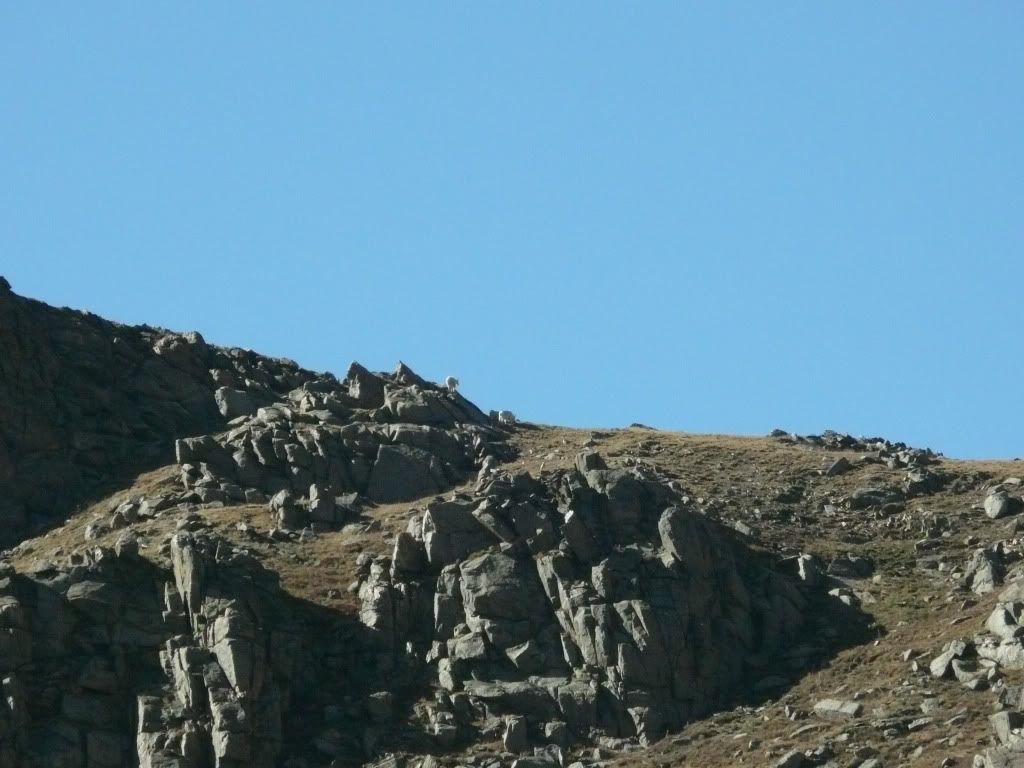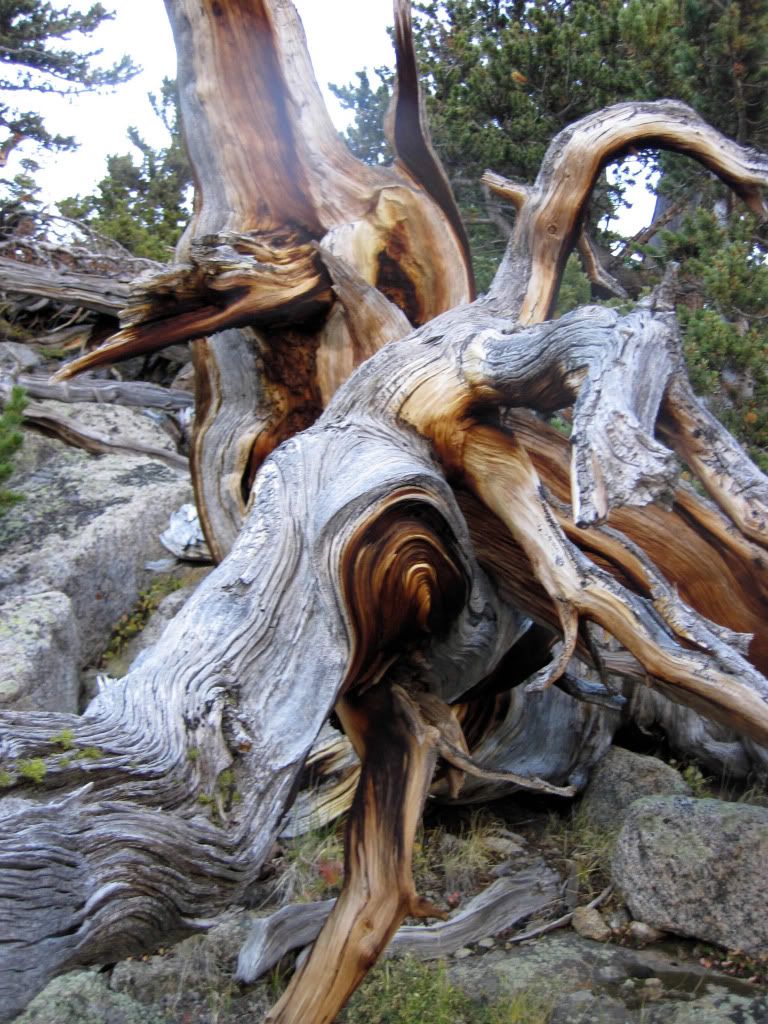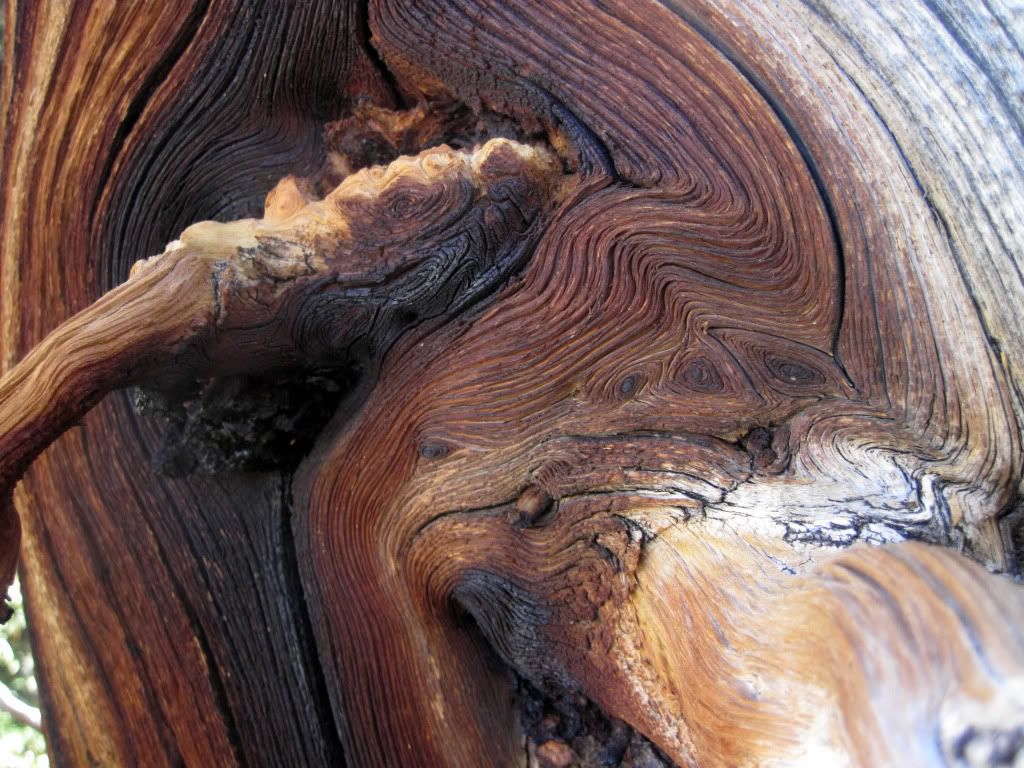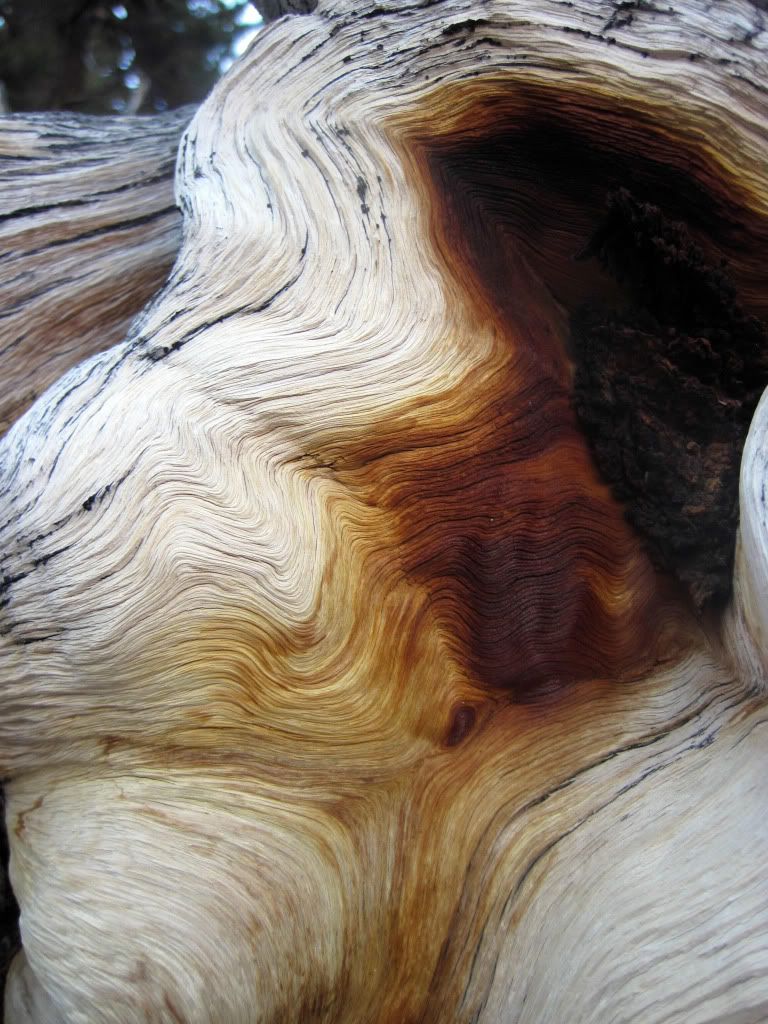 View from camp Sunday morning.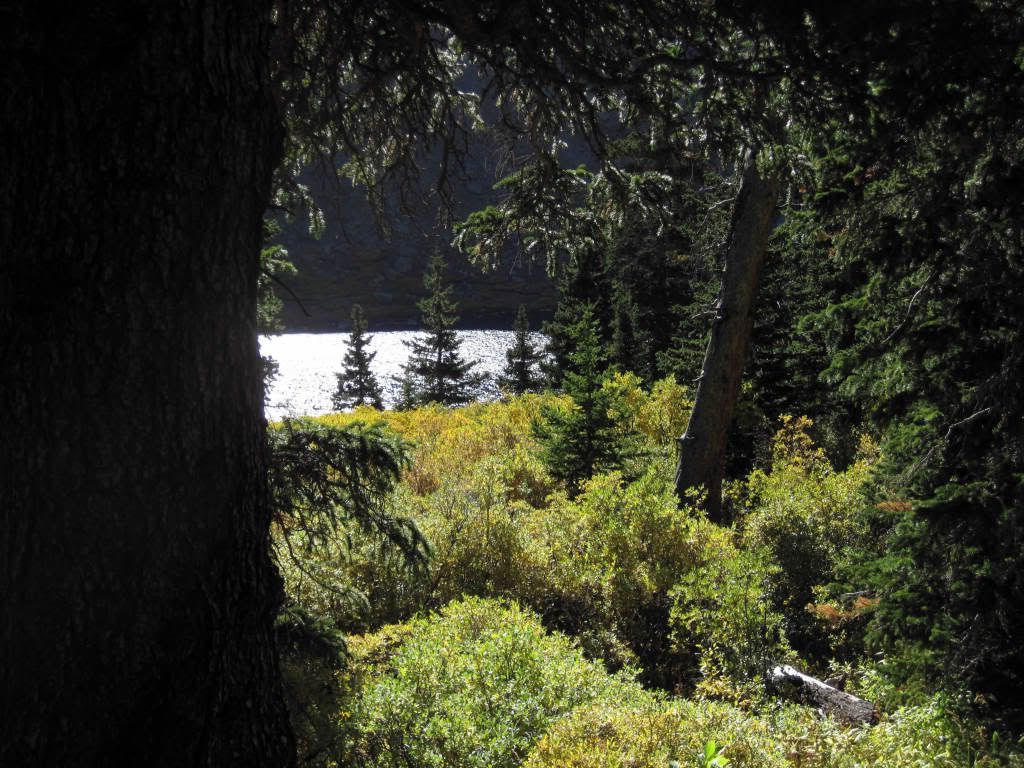 We had planned for temperatures below freezing at night, but to our complete surprise I doubt it even dipped below the low 40s, and there was absolutely no wind all night. I wore a t-shirt all day too. Shocking.
Packed it out, sped home, and went straight to the bar where I proceeded to liq up and watch my skins screw the pooch. Boy that hurt :-[ Great weekend though.