Discussion Starter
·
#1
·
Hit everyones favorite Metrosexual body of water this morning (7-1), man its nice having the West boat ramp open again. Started out with the usual jig and crawler, and popped a 22in right off the bat. Fish were still shallow and had lots of bait stealers today. ended up with only 9 after about 4 hours, moved to a couple different spots. Jet skiers were abundant today & it started getting hot out, so I decided I've had enough. But for some reason I thought of Slayer & his love of metal, and since it was only 11 o'clock, I figured I'd give it a shot. Grabbed my favorite hunk of metal (one of my go-tos through the ice) and went at it! Caught another 8 in the next hour! Missed several hits and even snagged a solid crappie.
The 2 I kept for dinner. 22in. & 19in.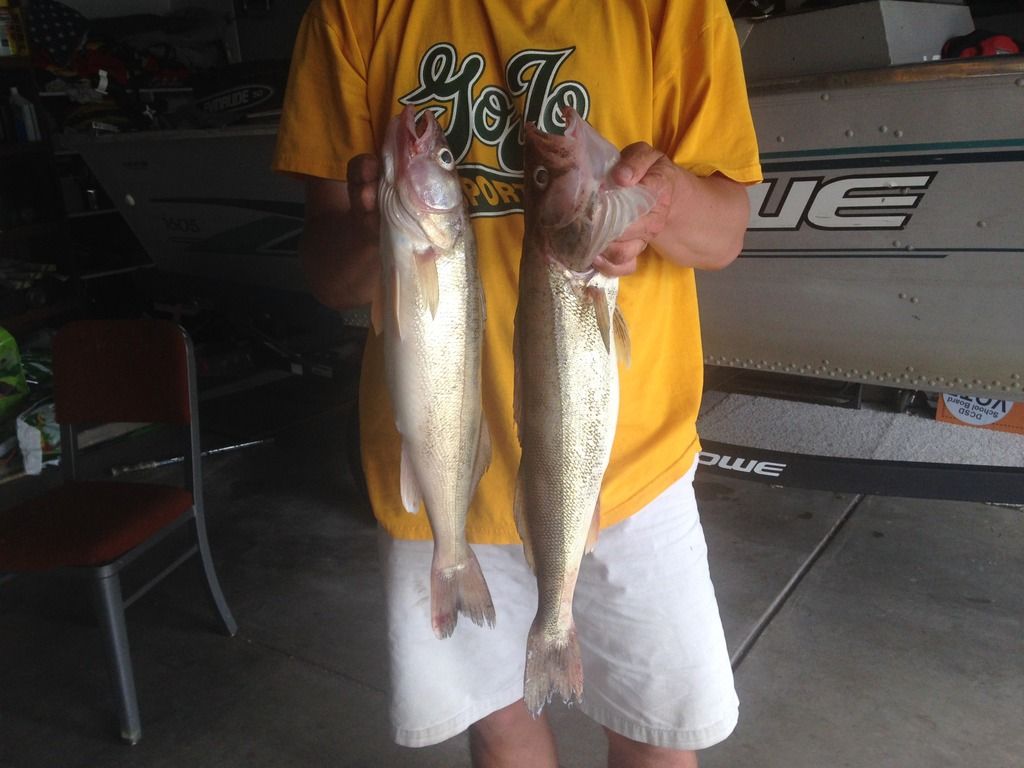 1st victim to the metal assault!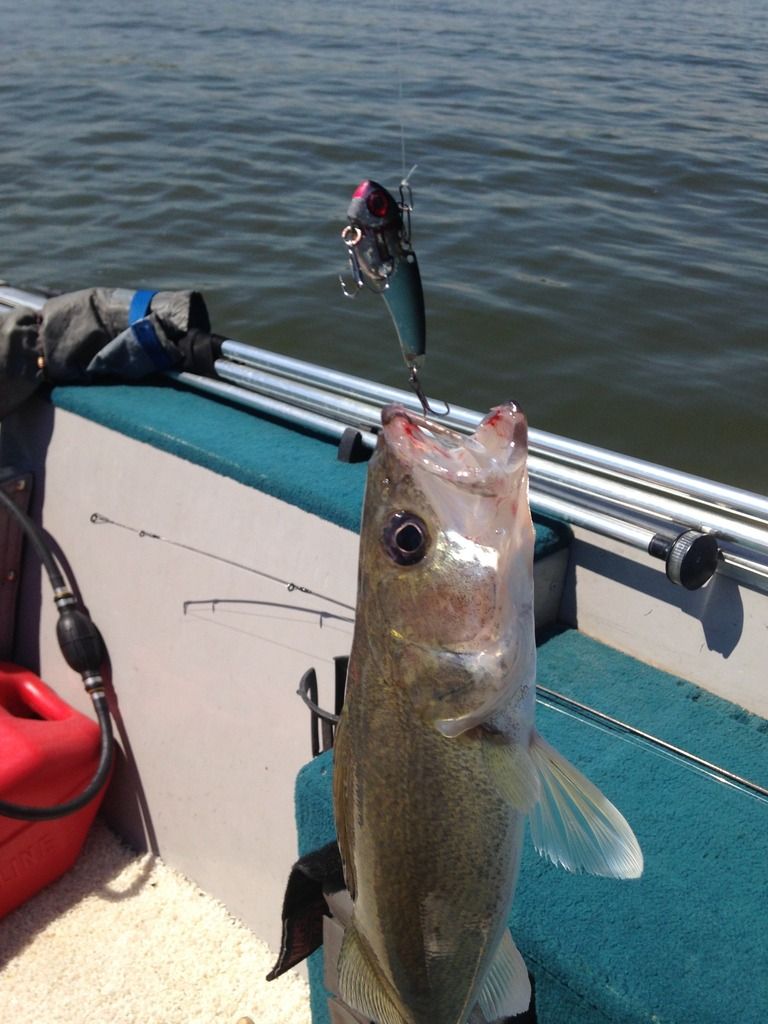 Another foolish eye.
12in. crappie snapped up.
So thanks Mike for getting me to try something new, and teaching an old dog a new trick!