Discussion Starter
·
#1
·
She's no longer the Mountain Goat...Yvette said ride today and hike tomorrow or hike today and ride tomorrow. I said let's go hiking. This is a tough hike, very steep, some bush whacking and route finding skills required. Perfect for Yvette...well, until she slipped in the marsh, rolled around until soaked, said she could have drowned and lost her mountain goat status. In fact, she not only slipped in the marsh, but also fell in twice on a waterfall crossing.
We left early and along the way we had a herd of 60 to 70 elk crossing the road. I took a few pics, but it was a bit dark out. We hit the trail at a quarter to seven. Beautiful morning out.
The flowers are off the chart right now.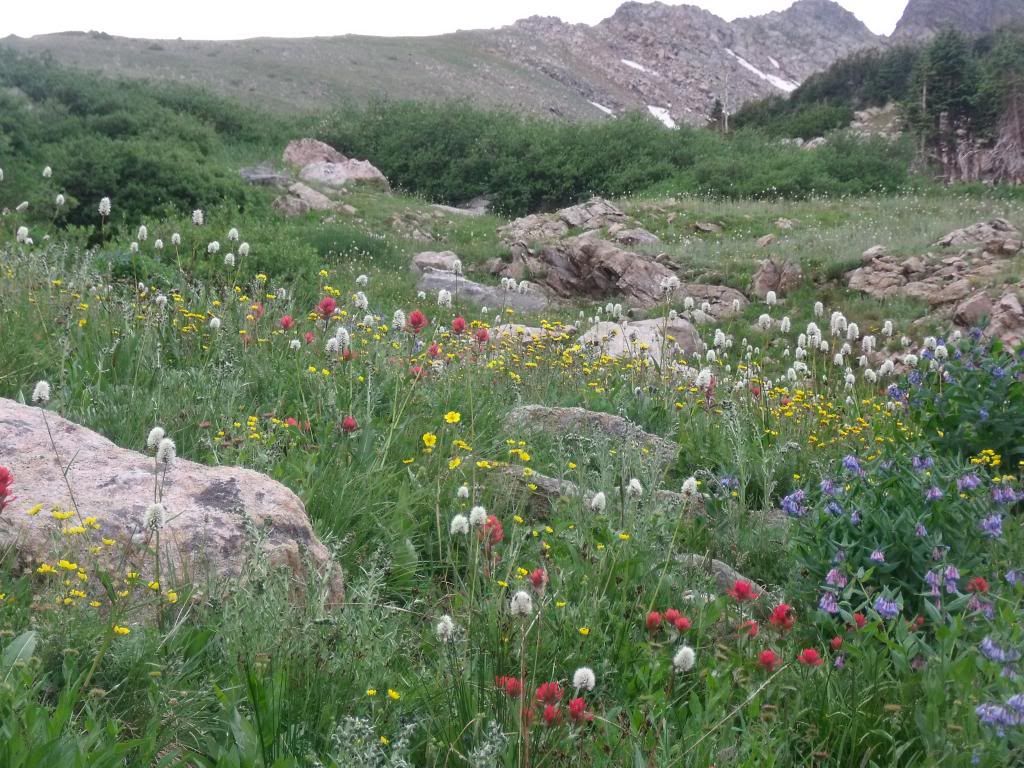 And the waterfalls this year are fantastic.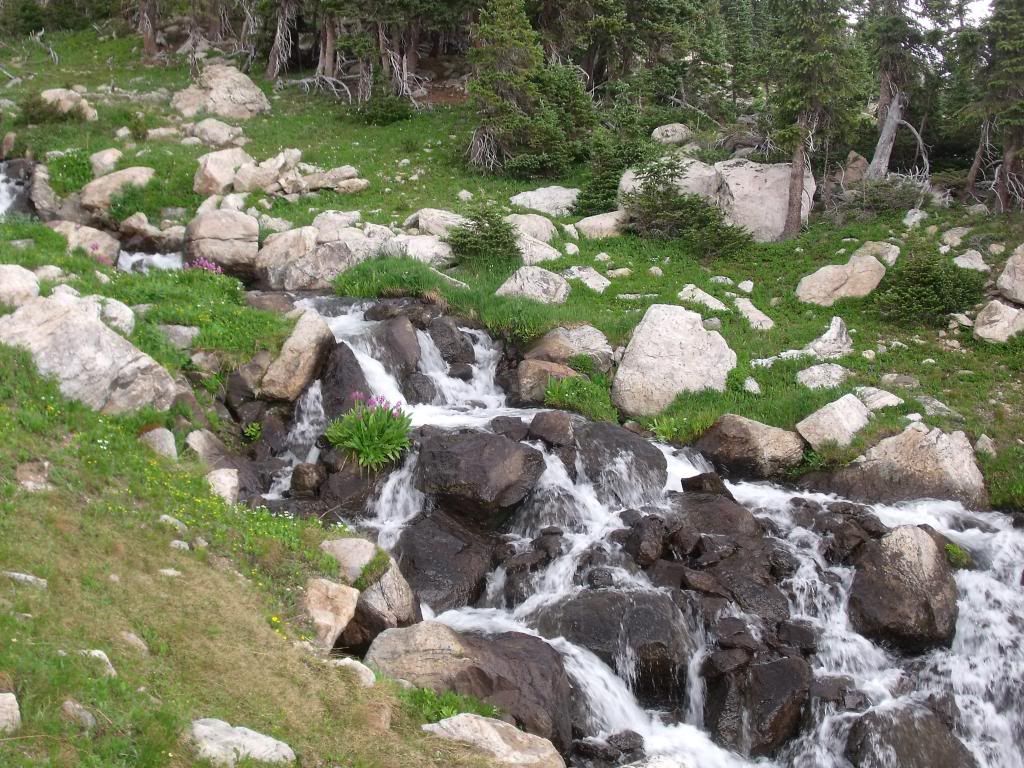 We arrived at the lake and I started fishing while Yvette settled in...drying her clothes before reading a book.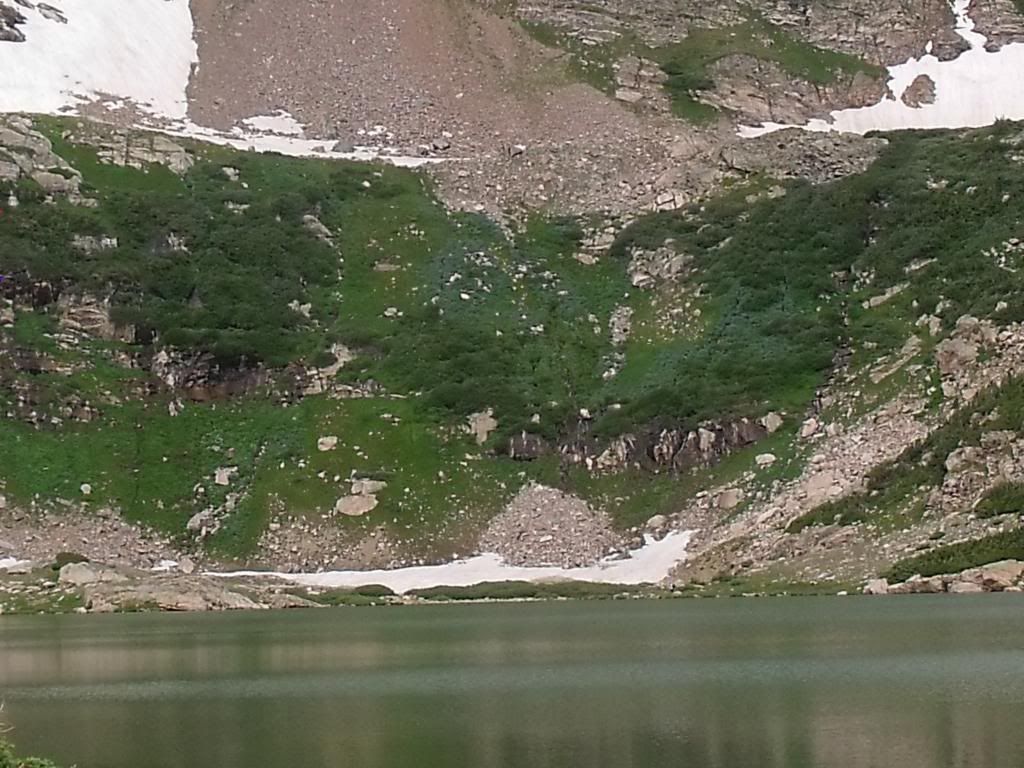 I caught a small one right off the bat..and then not another hit for the next hour and a half.
In the meantime, several elk came strolling by and then cruised up and over the ridge above the lake.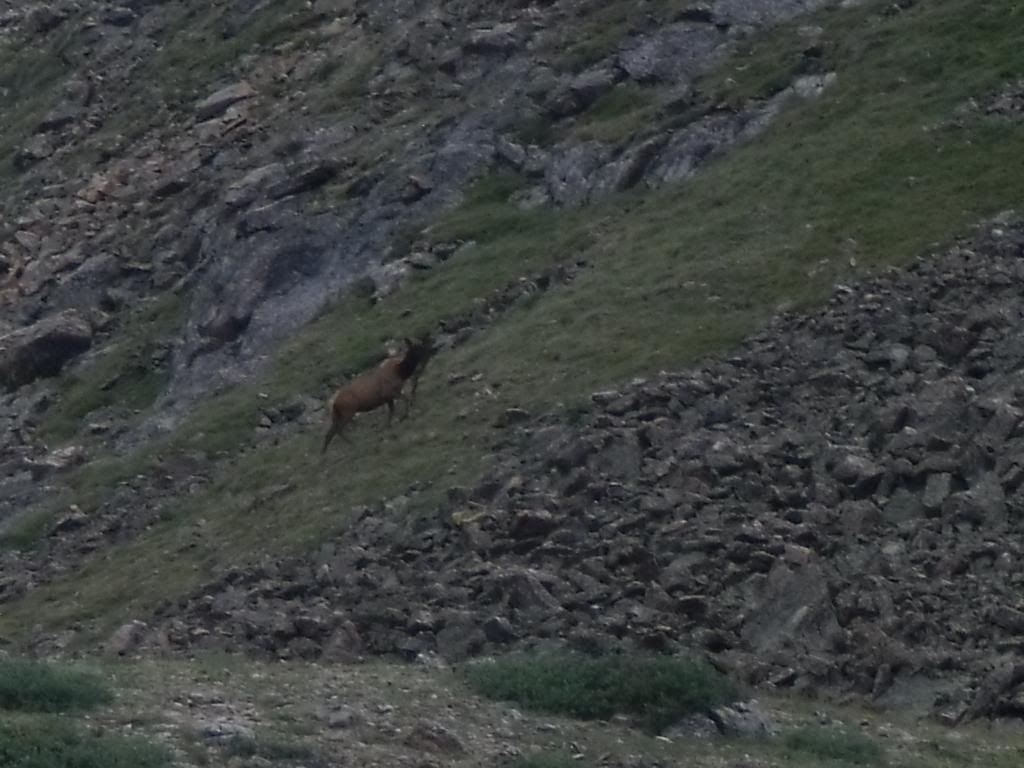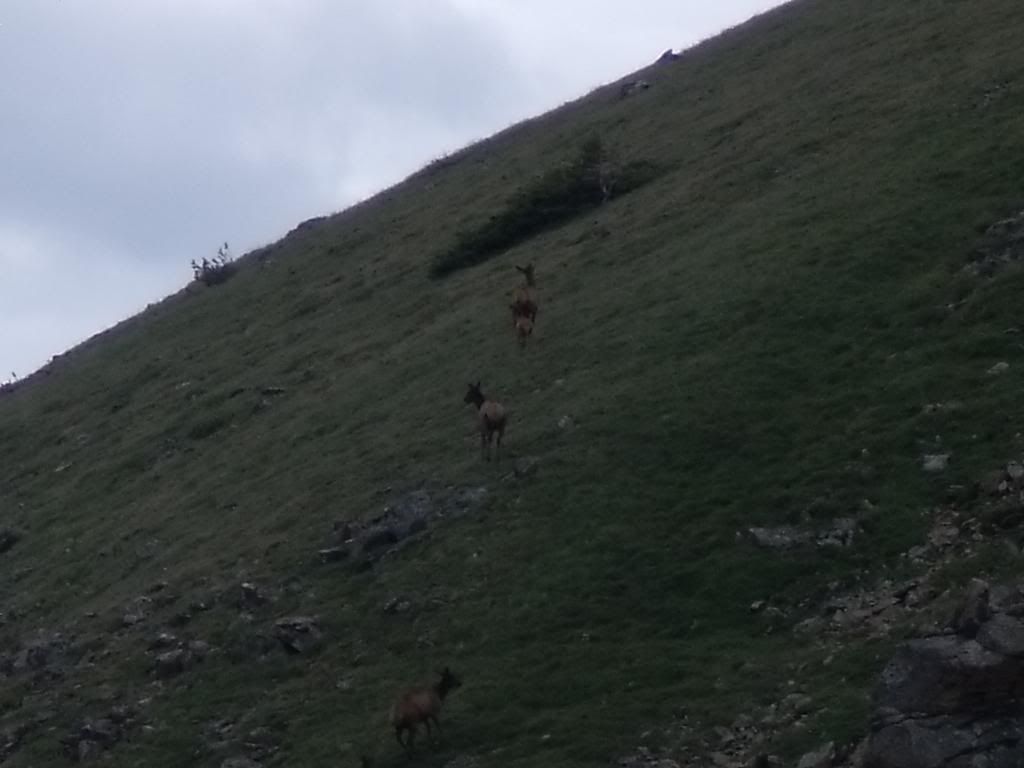 At about one o'clock, the fishing turned on a bit. Within a half hour, I picked up four more, missed one and lost one. Of course Yvette was watching the skies. While I was saying.."Just one more cast."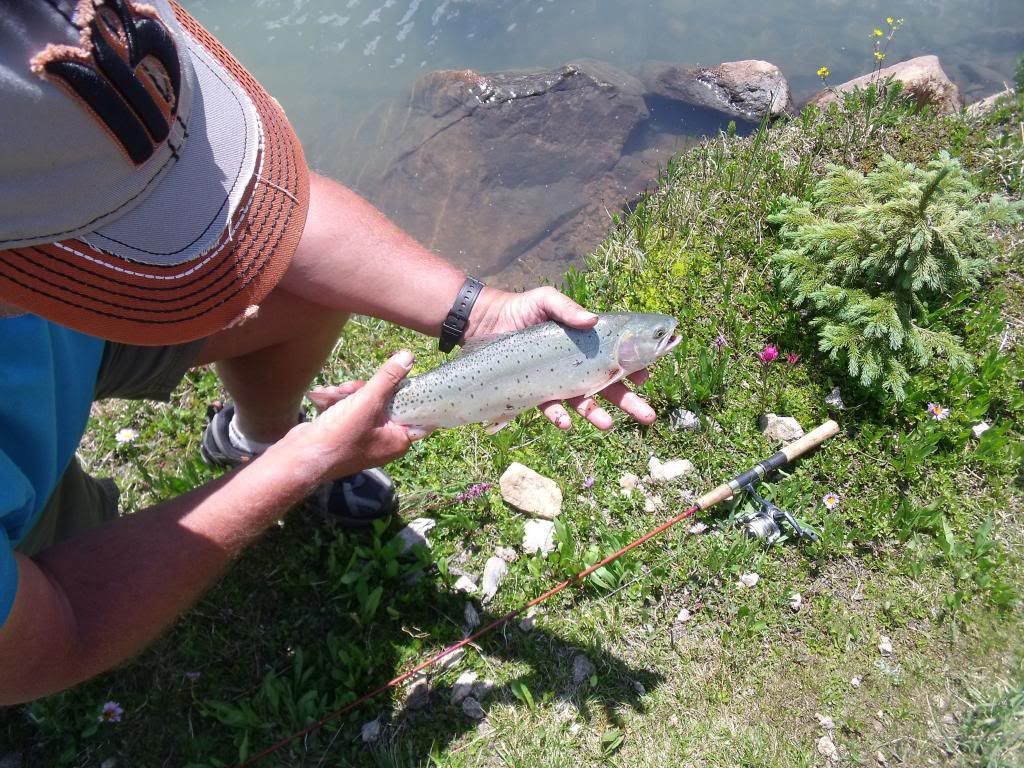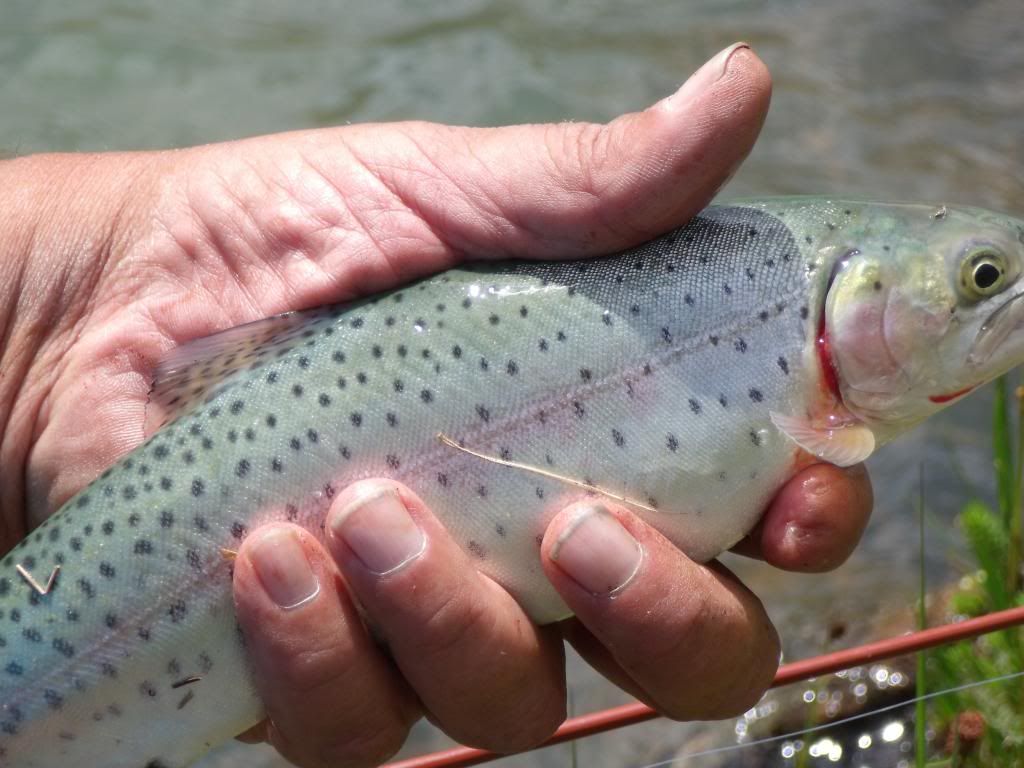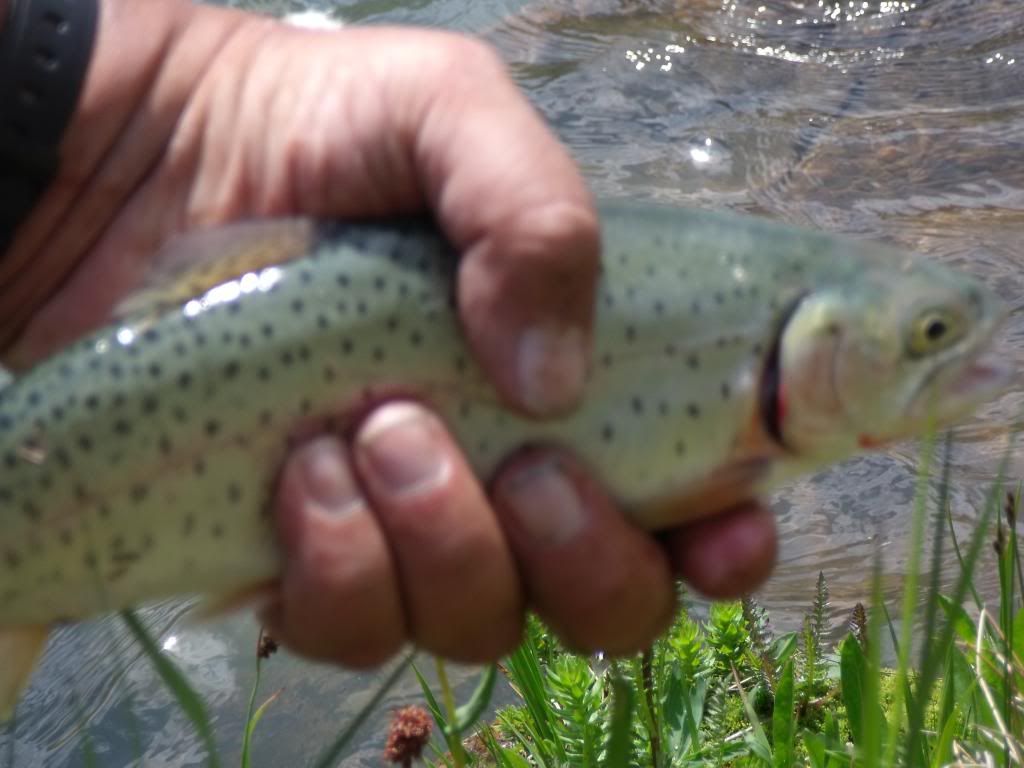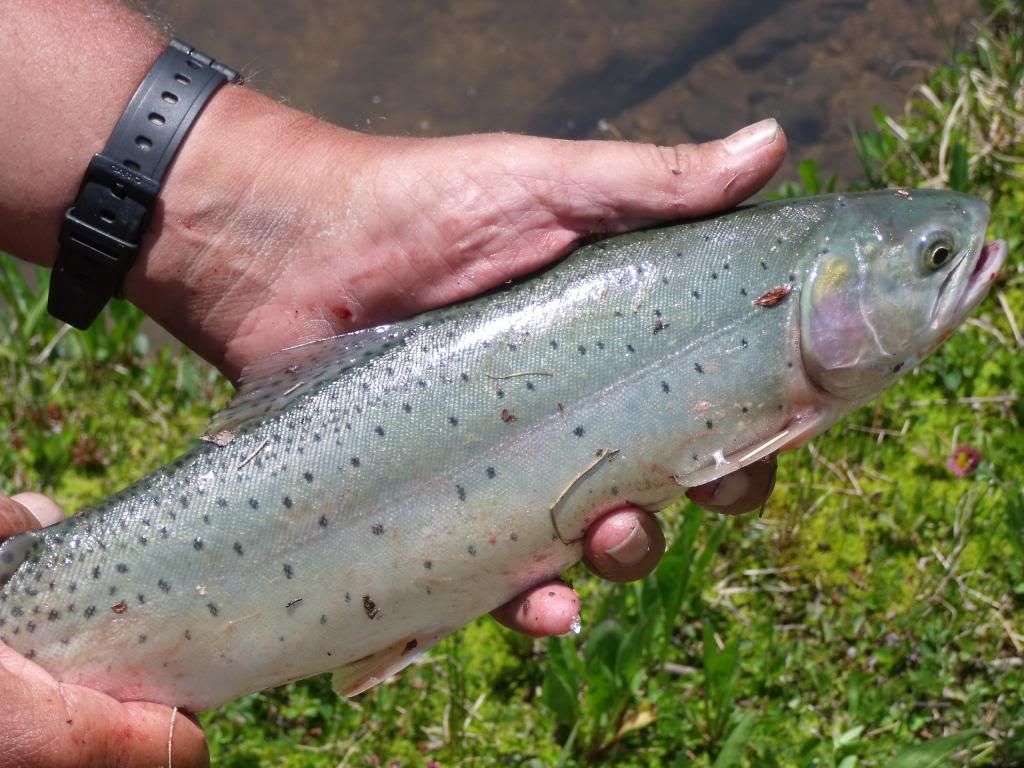 Well, after about twenty more casts..and catching fish, I had to agree it was (past) time to leave. We packed up and headed out. And the skies opened up. First big pelting rain and than sleet. And the lightning...Well, we ran into three Flash/Booms on the way down...Man, I hate getting caught in lightning. Hiking stick in hand..two rods strapped on my back. Had to double time it.
The storm passed in an hour and by the time we arrived back at the car..It was beautiful out. You know..typical Colorado. It was a great way to spend a Saturday, relax and enjoy the outdoors...we loved it.