Discussion Starter
·
#1
·
My uncle took me out chasing some ice out trout. Fish were averaging nice. We did well, landed some nice 5-6LBS bows. Had I landed everything I hooked up it would've been truly epic as I had hooked into something that made my reel scream!...pulled ALOT harder than anything else I had on that day and broke me off in the shallows before I saw what it was...
:'
mad:... Well lesion learned: Don't get lazy about tying a new leader, did retie several times but should've tied a whole new leader at some point cuz when it broke it broke right in the middle a couple feet from the end due to line fatigue I'm sure... I can't wait to go back anyways and get another chance at a monster. All fish were caught on wooly buggers or various streamers. Some pics (oh and if you know the spot even through my meticulous photo editing plz don't name the location.. this aint fx, no guessing either guys :wink:...)
Here's the one we weighted 6#. My uncle picked up a gopro too so we can get some vid going on some posts too.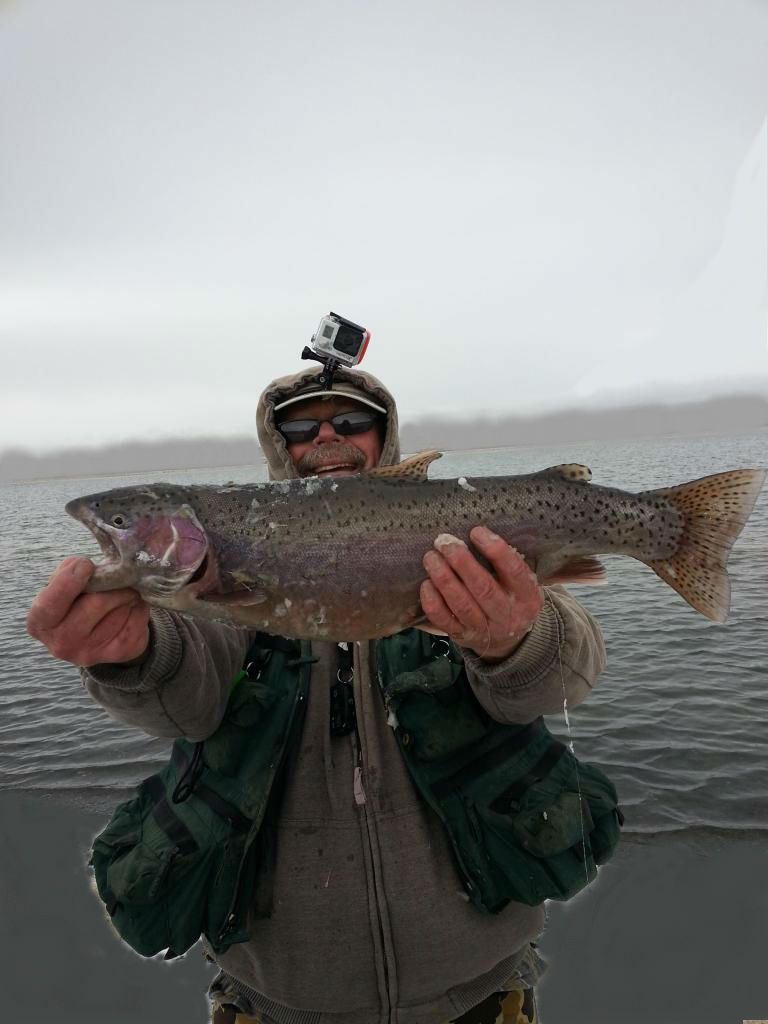 My best of the day.
A few more nice ones.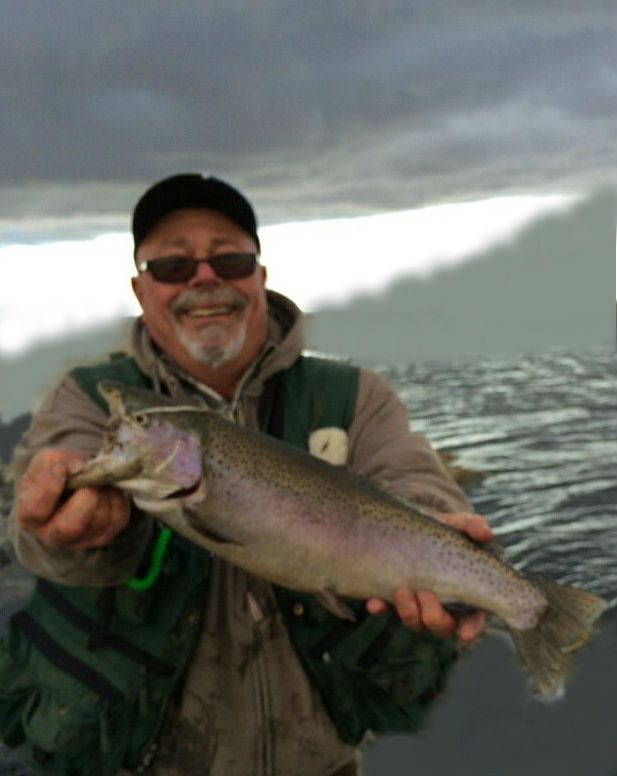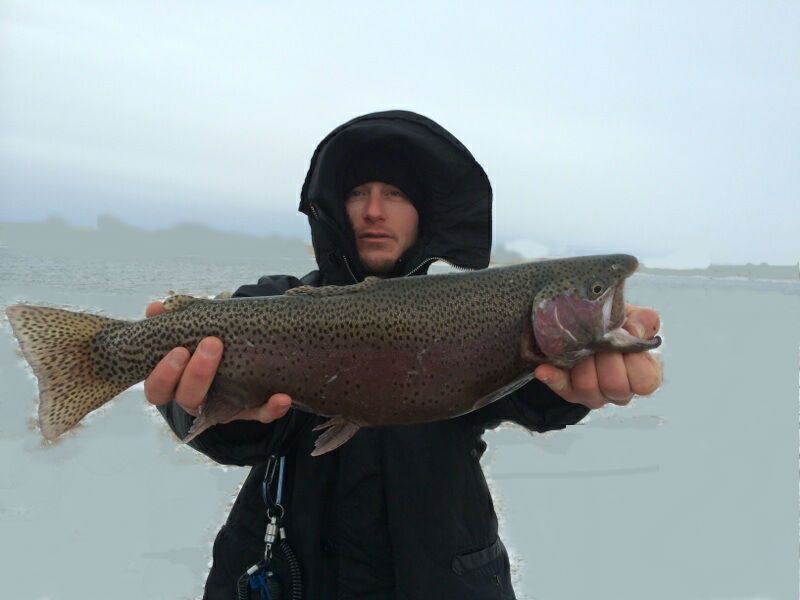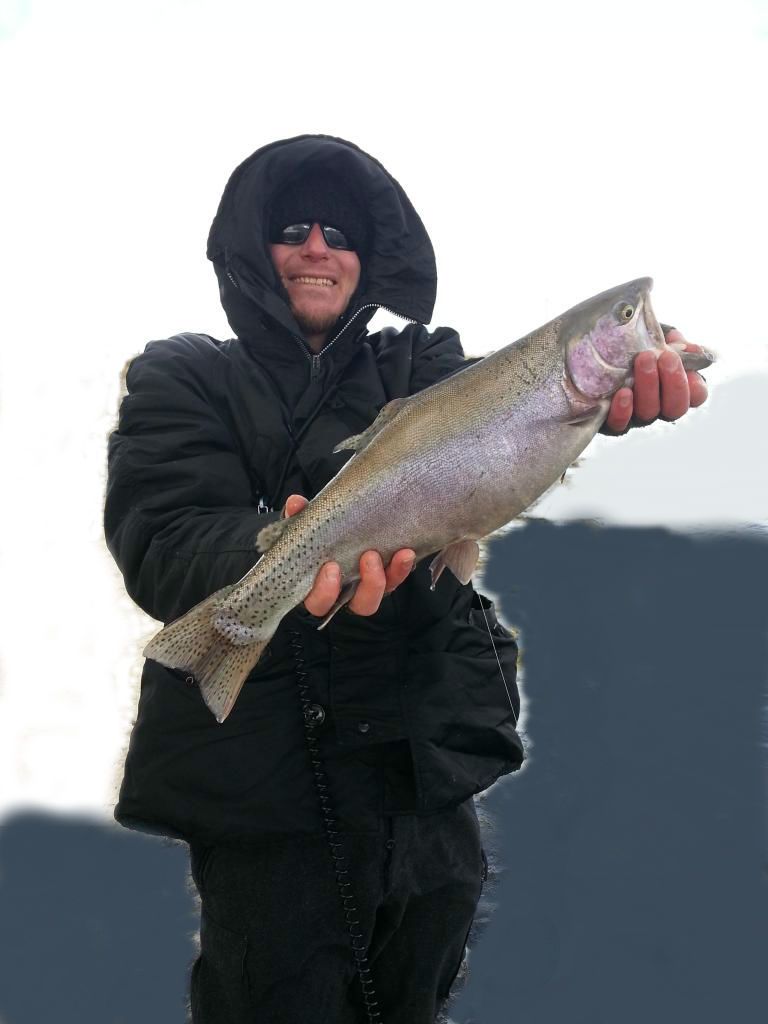 I did keep one too, let my lovely wife have her way with it.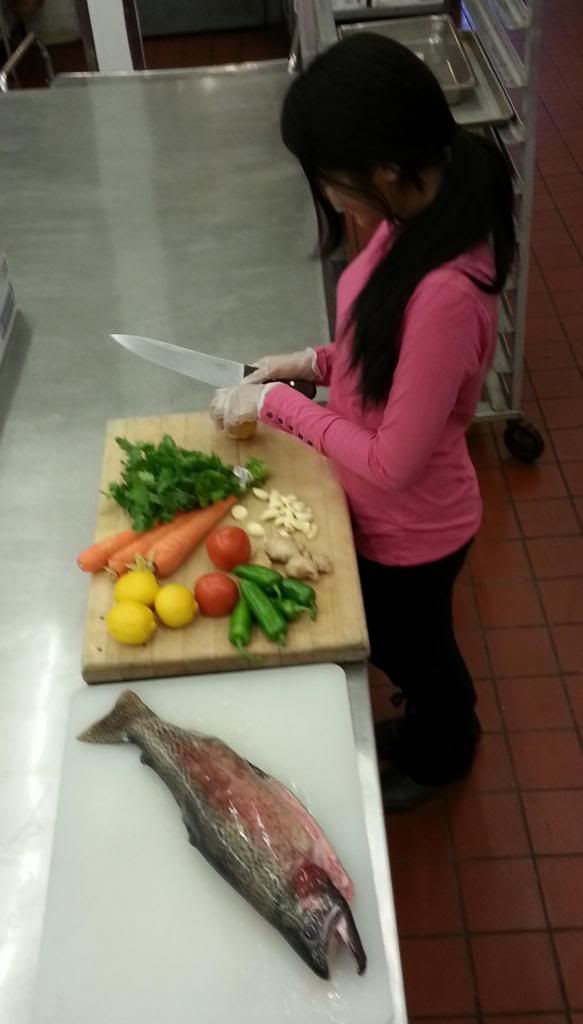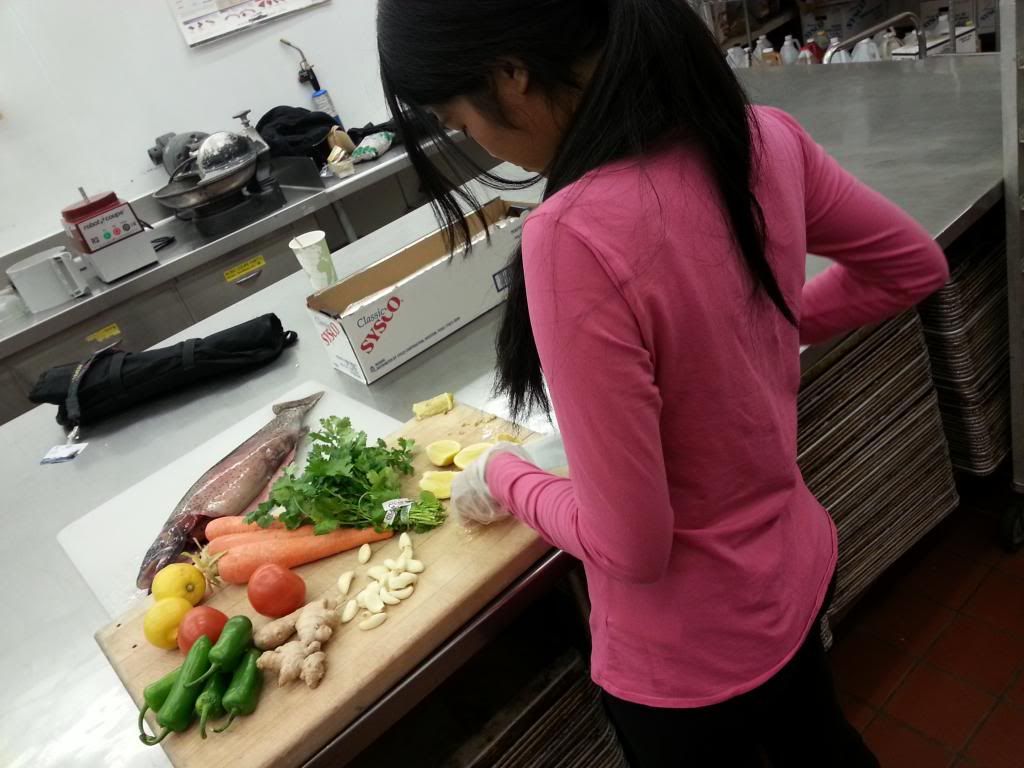 Tight lines.