Woke up yesterday and opened up the freezer to grab some hash browns and realized I was almost out of filets. The work I had to do could wait till Monday, so there was only one thing to do here in summit county on this beautiful Colorado Blue bird day, and it wasn't slashing turns at ABasin, Copper, Breck or Keystone. It had been since super bowl Sunday that I fished GM so I loaded up the machine and gear and stopped for fuel at the Kum and Go. I came and I went, but it only involved getting fuel. Or for some you other forum members I guess I better say it also did not involve other dudes, craigslist, or animals.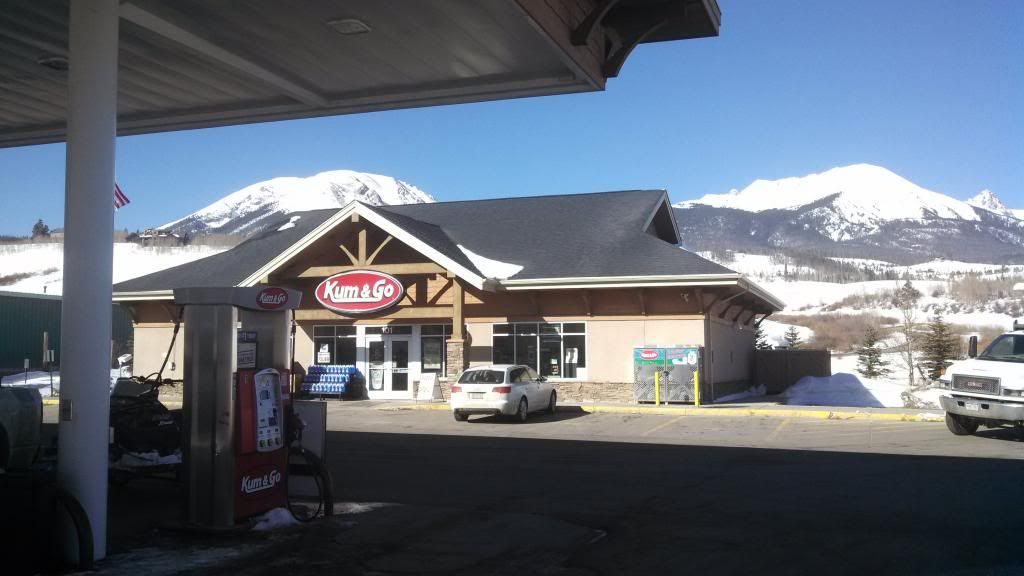 I got to the lake at about 10:30 and it was absolutely gorgeous, the lake has dropped 20 feet, the inlet is opening up, and the conditions were just perfect, no wind, 55 degrees and the ice surface couldn't have been any smoother. I unloaded and ripped out to my first Meat spot at 70mph. I got to the spot and realized that with the lower water I needed to try one of my other go to Meat spots.
Once again topping 70mph. I hauled balls to the second little honey hole and about 45 minutes later fishing over 55 f.o.w. I had my limit of macs. Most were caught suspended above 30 feet. I basked in the glorious Colorado sun and the blood of the almighty lake trout.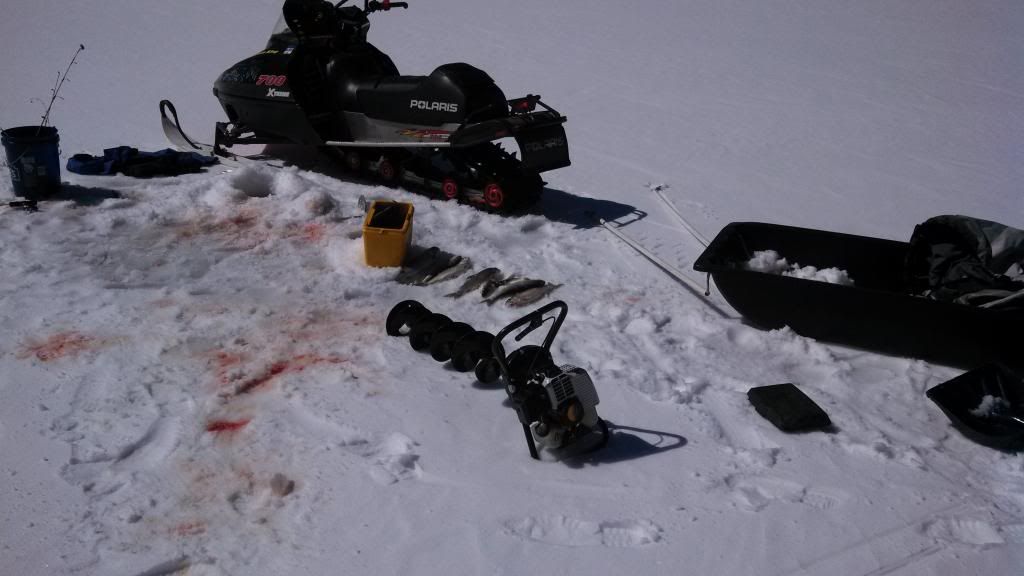 After I picked up my limit I decided to check a couple of my low water big fish spots. At my second stop I whacked this 26 incher. Once again showing that once a laker at GM makes it past 20 inches and can transfer from primarily zoo plankton to fish it gets really healthy and girthy.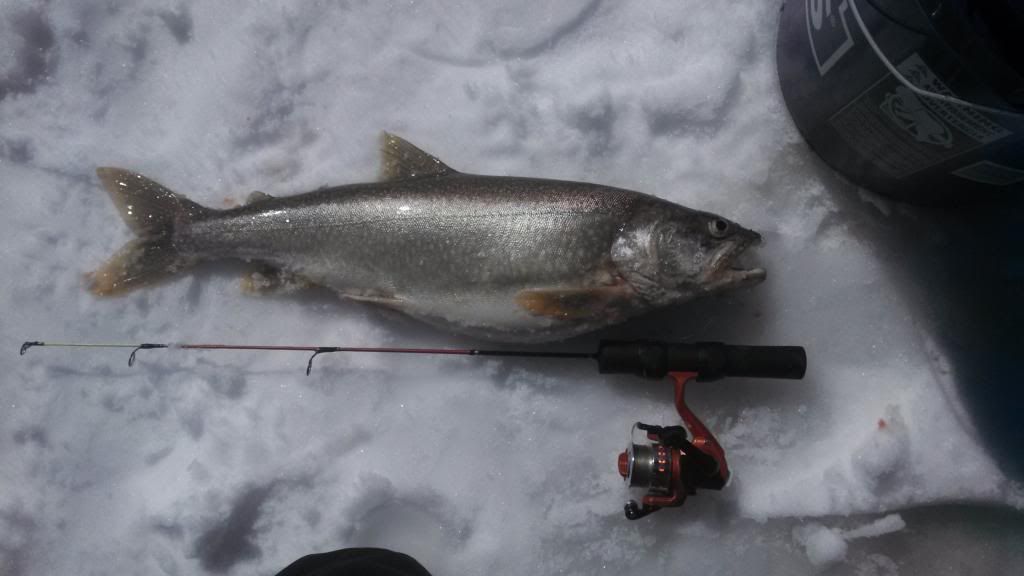 I hunted big ones for about another hour without anymore takers so I decided to see if I could get into the bows. So on the perfect riding conditions and my old supped up Polaris I was at the inlet in no time. I pulled up to about 150 yards of the open water, pulled out my trout gear and an hour later I had 4 nice bows. Phone died so I didn't get any pics of my mixed bag limit of 12 fish. I did however take a meat pick when I got home of my 24 filets.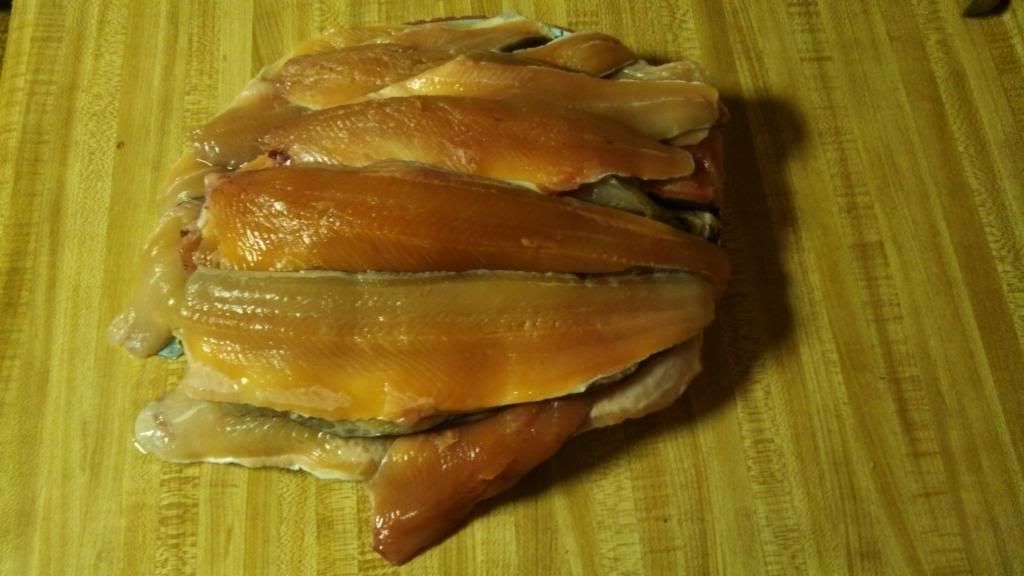 So now the freezer is restocked I'm not sure how many more days on the ice I will get, I certainly am in no hurry for open water. There's nothing like Ice fishing in spring in the Colorado mountains under the best conditions.