The 40+ inch pike is one that has eluded me over the years, so this season I decided to get the over 40" pike off my bucket list. I told myself, I would spend my personal fishing days only on big pike. So my last 5 outings in june have been at the same lake targeting big pike.
Early in the month, while the surface temps were below 60, I started of by slow trolling one rod with a big swim bait, and casting rip/crank baits at the banks. I focused on areas were pike could be near more comfortable water temps but still have the chance to chase and box in prey. So for my first two outing I found success on spin gear and slow trolling big baits.
The first outing I hooked up twice on a 32, and a 33 incher, the second outing I got skunked, The third outing i picked up a 24 incher and 28 incher, the fourth outing I got skunked.
Here are pics of the 32, and 33 on the first outing caught on 6'6 medium action and my 6501 Abu by trolling the big realistic swim baits.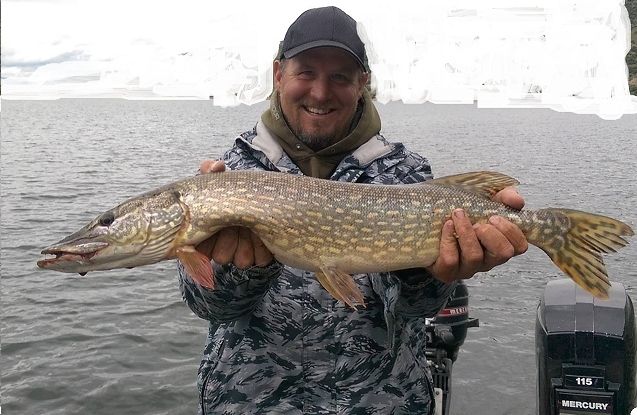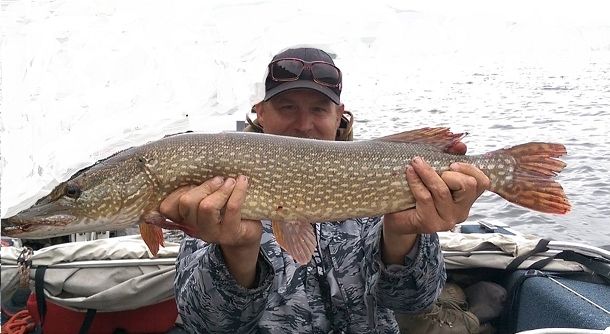 After the third outing when the temps raised up to 60, I started seeing more fish out on flat sandy areas sunning themselves, These fish were very lathrgic, and when they did show interest the moved slow. This is when the fly rod became the best tool for the job and I started sight fishing only and dropping streamers on a sink tip line. That day I hooked up with the two smaller fish. I had to put it right in front of their nose, and give it a slight twitches. It seems that this enticed them to strike due to annoyance, and not a feeding activity.
The fourth outing was a great outing, I stuck to this force feed and annoy them strategy, we had close encounters and I had one taker that got off that was a three footer.
Today I got a chance to get out for my fifth outing and right away I noticed a difference. Since my last outing the water temps have risin into the low and mid sixties. I was seeing more pike, and they seemed to be moving a little faster, spooking harder, and taking more notice of our flies. Although I hooked up right off the bat using my force fed and annoy technique today, It was another day of seeing lots of fish, getting denied then eventually spooking them off. I plan on focusing my personal fishing days only on pike this summer until I wipe the 40+ incher off my bucket list.
I was close today, this one came in at 38 inches.