Discussion Starter
·
#1
·
We spent Memorial Weekend at lake  Powell. It was our first time there. It was our best fishing camping adventure ever. We caught over one hundred fish. This was my first striper ever.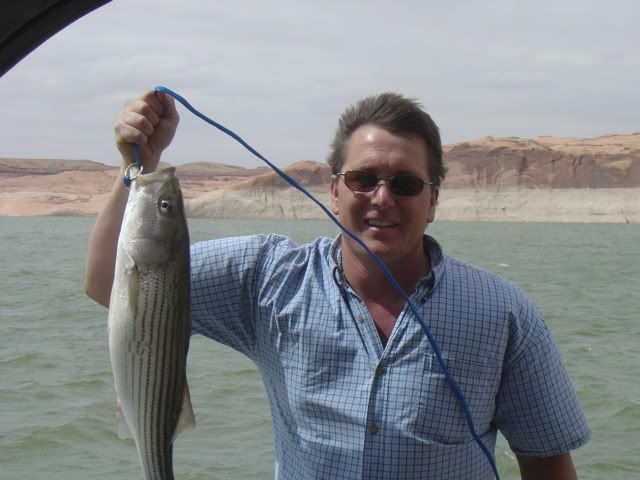 We caught this stringer in about an hour within 150 yard of our campsite.
We found the stripers.
We figured out the stripers and caught 51 in about 4 hours. They were 4 to 7 lbs.
.
The Utah Fish and Game dept request that you keep all the stripers you catch. the lake has too many. We happily oblige. The wipers were in the coves fingers in Moki canyon. We were using anchovies with 3/8 oz. jig heads. Dropping them to the bottom then coming up about 3 ft. I was using my vexilar and caught 2 to 3 for every one anyone else caught. The vex rules. I could see them come off the bottom and would predict within a second or two when they would bite. The crappie were in the back of the coves along with the walleye, small mouth, channel cats, and blue gill. These were caught on blue and silver rapalas and similar. We just got back and need some sleep. Oh, by the way, what happened to the stringer of crappie and walleye, you ask?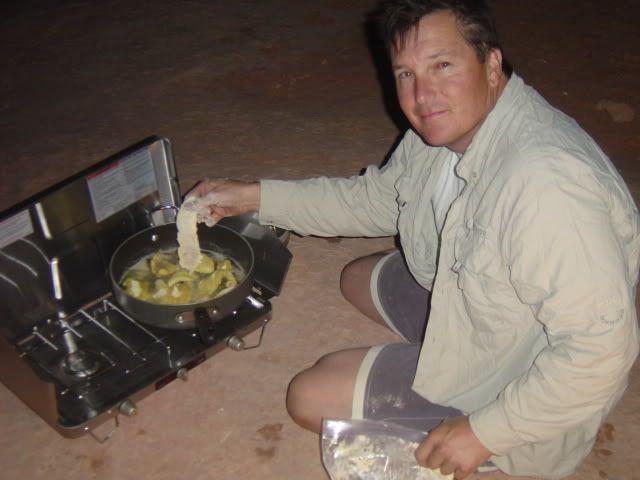 This was the best trip ever. You should go.