Discussion Starter
·
#1
·
It was a blitz trip down to the Sangres for an overnighter at Lakes of the Clouds.  Left COS at 4PM, got to the trailhead at 6, made the 5 mile hike and set up camp between the upper and middle lakes around 8:30.  It rained a bit during the night so I slept in until almost 7:30 - then hit the lakes with full gore-tex to fend off the drenched willows. This is a view of Spread Eagle Peak from the upper lake.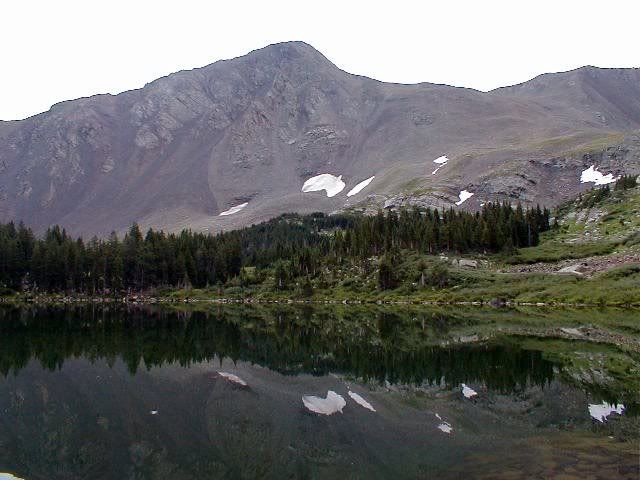 All three lakes have a nice dropoff around them with the lakes getting smaller as you go up.  Rio Grande cutts were in all the lakes which have quite a bit of weeds as they are just below treeline (11,800').  To my surprise, huge bouquets of columbine were still in all their summer splendor on the south shore of the upper lake. 
True to its name, the clouds and mist rolled in around 9AM and stayed there until I left at noon for an evening appointment back in COS.  (I said it was a blitz trip!).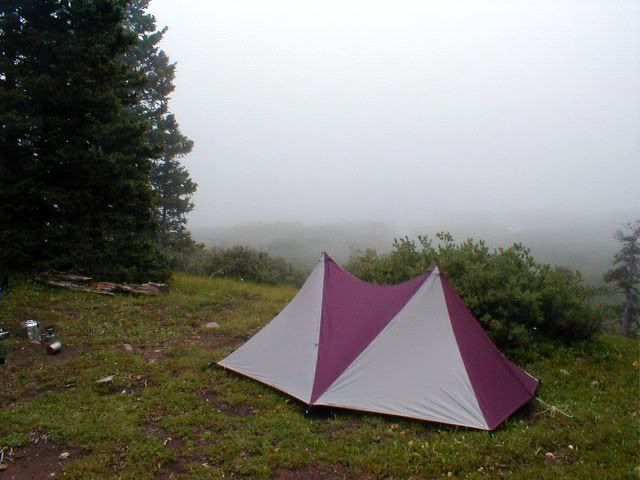 I caught fish in the upper and lower lakes on small parachute adams, mosquito and black fly patterns (yes, the common housefly!).  The fish weren't too finicky except in the middle lake.  Oh yeah, about the middle lake.  It's very weedy and full of nice size cutts in the 14"++ range.  The cutts look almost golden as they cruise against the dark weeds beneath them.  They were sipping something on the surface but I couldn't get them to take my trico spinner or blackfly patterns.  Since time was critical I moved on to the next lake and left this problem for another time.
Now for some of the fish: