Discussion Starter
·
#1
·
My computer is down so I haven't been able to post anything for the past two or three weeks. I thought I would just combine my fishing excursions from this period into one report.
Part 1: Wyoming Slimers
Took a solo trip north of the border on Friday afternoon (April 18th) since some of the lakes around here just weren't thawing. Got skunked in the few hours I fished before retiring for the night. After an interesting experience in cheap motel in laramie I headed to a new spot in hopes of finding a big brownie. Threw jerkbaits 90% of the day from my float tube and only landed two fish despite putting in a hard ten hours. However, they were pretty decent.
First fish came at probably 5+ pounds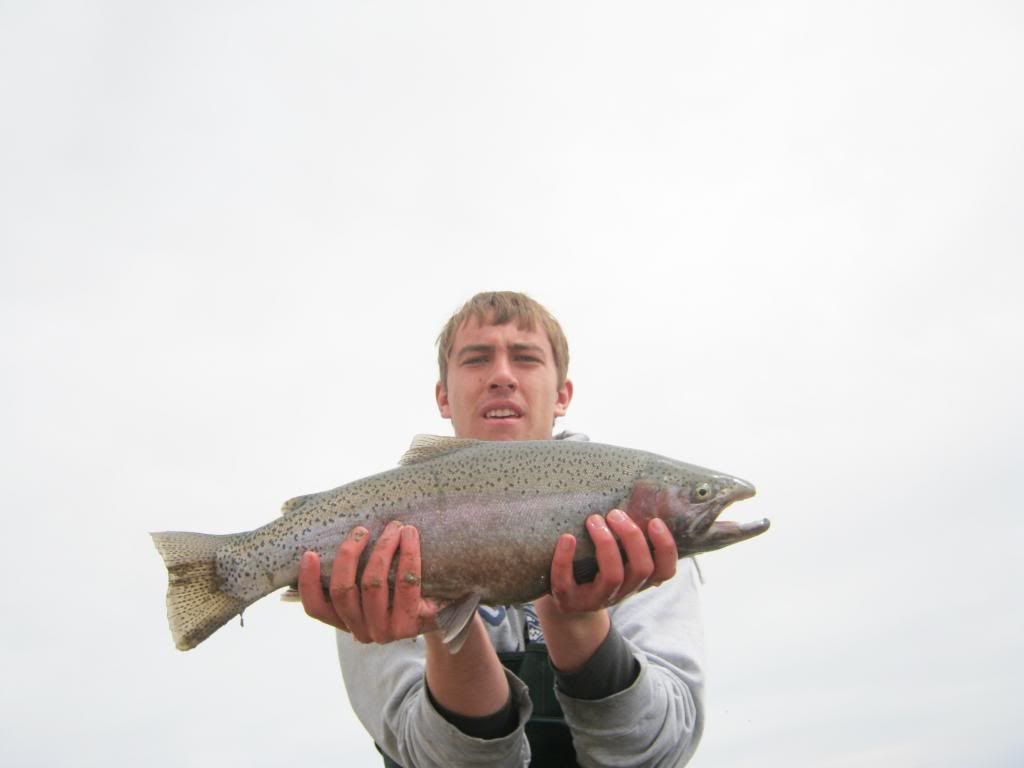 Long period of nothing before this guy, probably around 4.5. Nice getting into some bigger fish but was kind of bummed about not getting that brownie, so I headed home that night. Hopefully I don't get banned from this site for posting some trout.
Part 2: 3 guys, 4PBs!
The next Friday I decided to risk the three hour drive after class in hopes of some decent fishing with my dad and his buddy. Got to the lake an hour before dark and not much happened, but we were just waiting for the sun to go down. 30-40 minutes into the darkness my dad nailed this walleye that despite being only 25.25 inches, weighed in at just under 9 lbs!! The best part was that he thought he snagged up....classic walleye fight.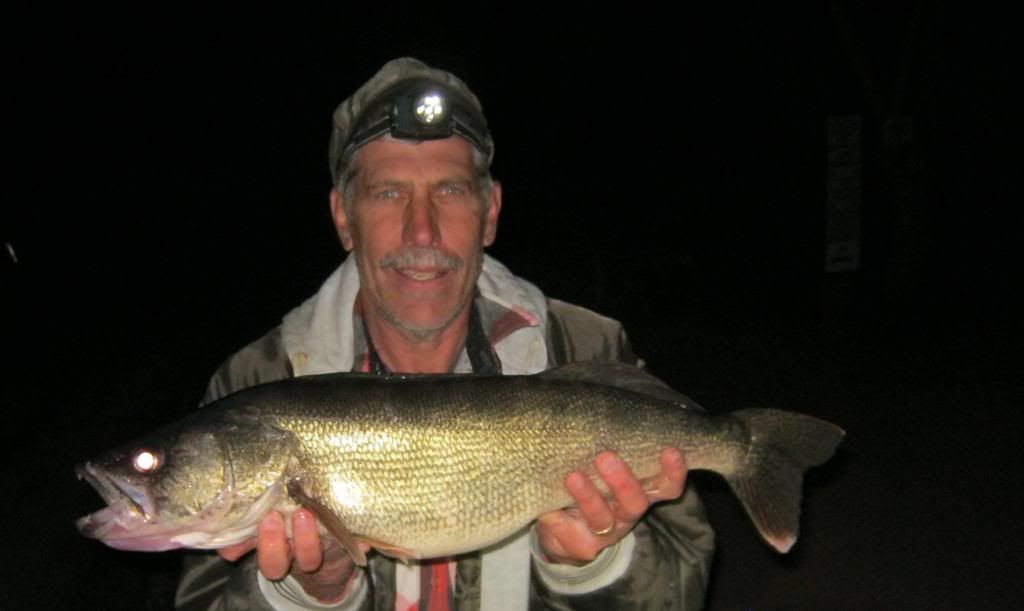 Pretty slow for a while after with just one for my dad under 20. Then out of nowhere his buddy hooks into this monster bass!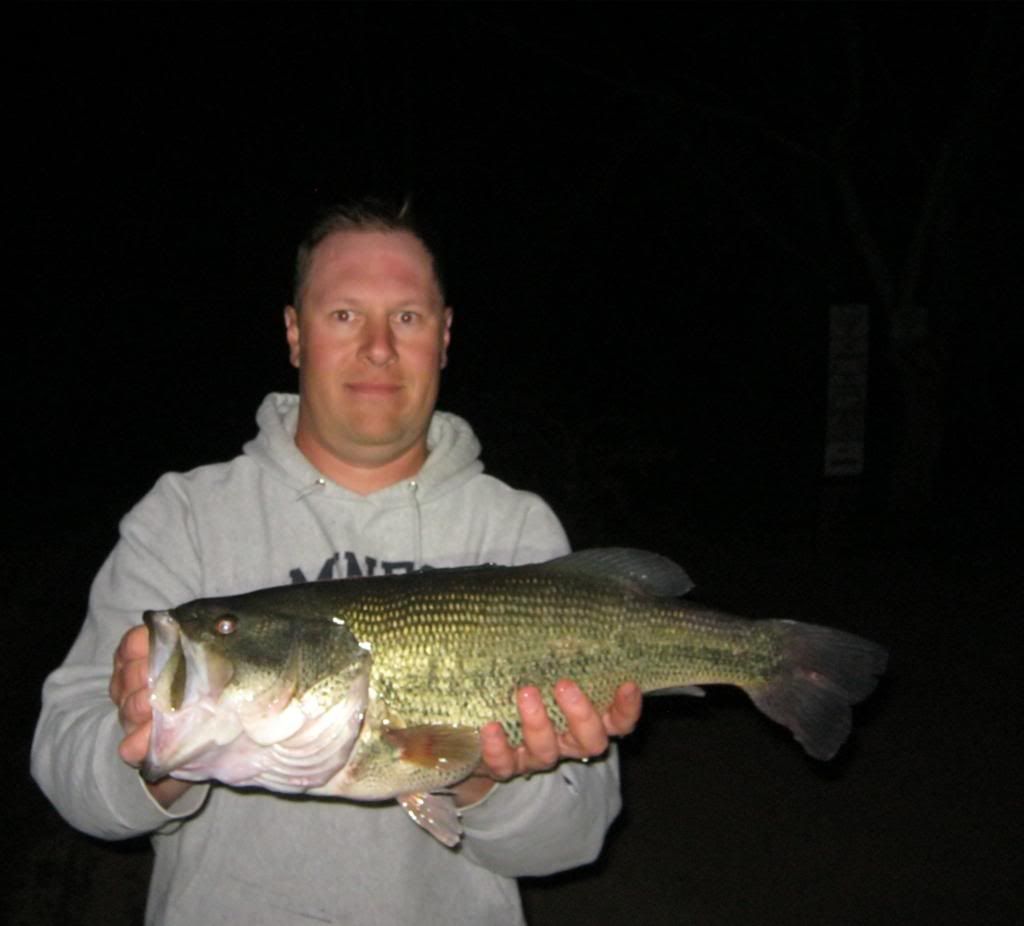 This pig taped out at 20.5 inches and over 6 pounds! As a guy that doesn't catch too many bass, this fish absolutely blew my mind, I don't think I had ever even seen a three pounder. Probably the most awesome specimen I have ever been in the same boat with.
At this point I am thinking that I drove all this way just to take some pics and was getting a tad irritated. Then finally at 11:30 I hooked up with my biggest walleye at 24.25 inches.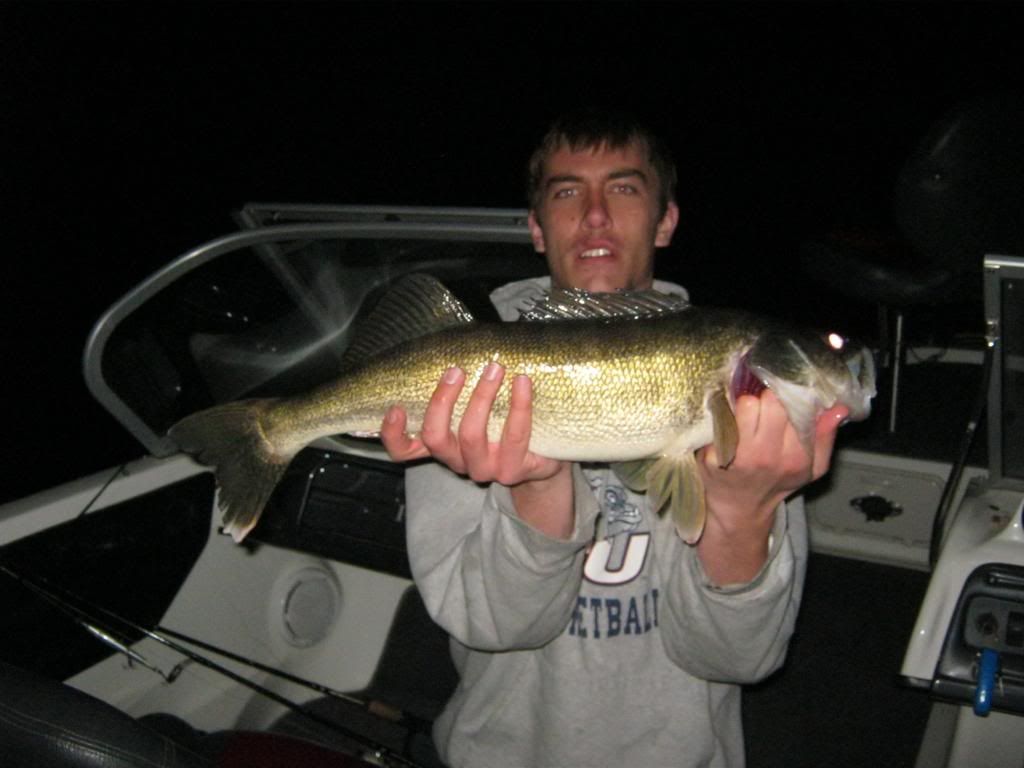 The night ended with my dads buddy getting a PB crappie (no pic, it was about 13). Sorry kind of an anti-climatic way to end that story.
Was back on the front range last week looking for bass after that monster got my blood boiling. No luck with them but did pick up a walleye at 22 inches before dark. Hopefully fishing the next few weeks will just get better!