Discussion Starter
•
#1
•
Managed to get Kiwi out the last two Sundays, and how opposite they were!
The Sunday before, I put 10+ miles on my boots, so Kiwi prolly did 25-30! ;D
...and we saw ZERO birds!
This past Sunday, I shoulda had my first limit! :
...she did her part, I just couldn't seal they deal on my end and help her out! We managed to still down three, but lost one. I still added it to my limit though, and we headed home happy & content as could be! :-*
She has a few things to work on, but she sure is coming around allright despite her trainer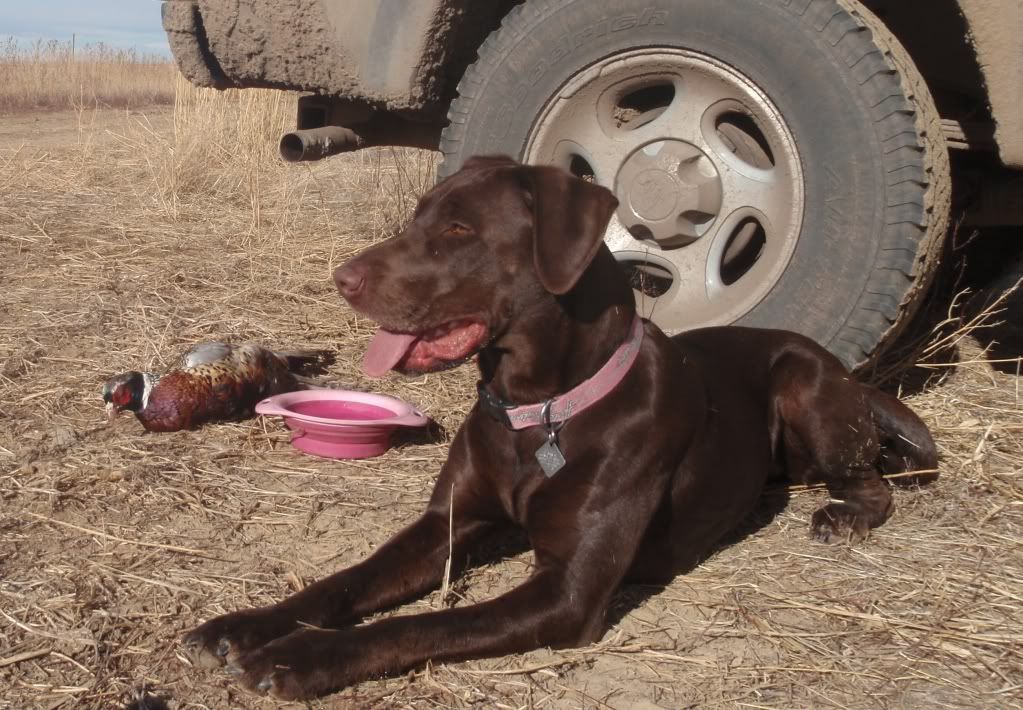 She is not too happy with me here!
...I made her hold this one after a very long sailing retrieve! (She brang it back from WAY out beyond the furthest haybales in the pic! ...but she had got a bit sloppy on a couple of birds recently >
)