Discussion Starter
·
#1
·
My friend and I got up this morning and left the house at 7:00 ready for anything. We got up to Leadville and went to Forbay Res. above Twin Lakes. We threw out PB and worms on the bottom while we tossed out some lures as well. I got my first rainbow around 10:30, and it went from there. I eneded up catching 6, and my buddy got 3, the limit is 4/person so we took 8. I NEVER keep fish, but we are having a big old fish cooking party tonight with a bunch of people so yeah, I did. It only took us 2 hours to get our limit and clean them. Some had really nice pink meat. The weather was gorgeous, 59 degrees in town. The aspens are all turning.
On the way down we fished the river below Twin Lakes (arkansas?) and had a few follow ins but no hookups.
Then we stopped and some ponds below Fremont Pass and caught a few brookies on small kastys. Amazing day of fishing!!!!
Readty for the arseanl tomorrow? If youll be there drop me a note!
Couldn't have been a better view from our fishing spot.
Yeah buddy, today's catch. Don't be mad I swear this is the first time I've kept any fish in like a year.
Brookies! so pretty, small as you can see, but so pretty, tiny silver kasty.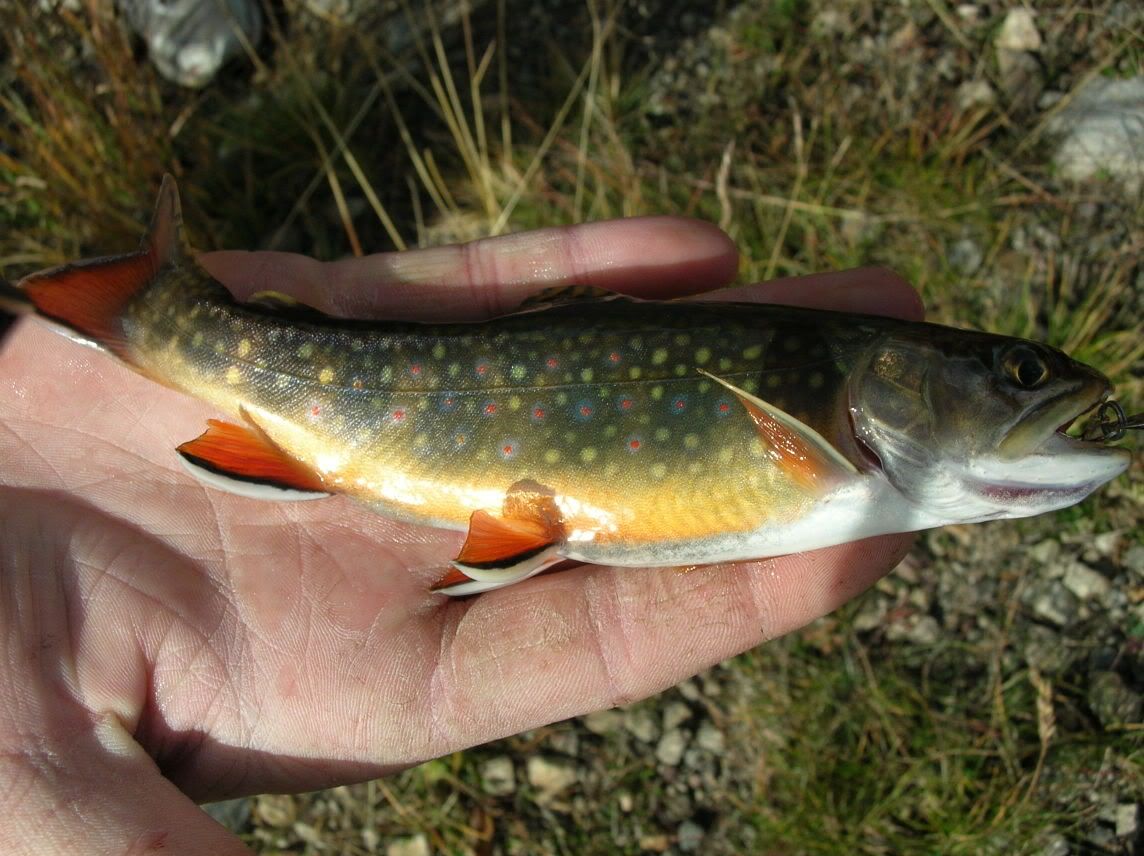 I LOVE FISHING !!