Discussion Starter
·
#1
·
Feeling ill today so met up with Blademaster John and Dropshot.
Not sure if it was the weather or our mad skills, but maybe the best 7 hrs. of eye fishing Ive ever experienced.
Started hucking metal at 505am and had 3 limits at 835am. Prolly 40 eyes total.
Hucked metal at various areas and caught eyes at each place.
Left the lake at 1230pm with a grand total of 65-70 eyes, missed as many, with 13-15 keepers, maybe even a couple more because we got tired of counting and measuring them.:biggrin1:
Dropshot the Undertaker: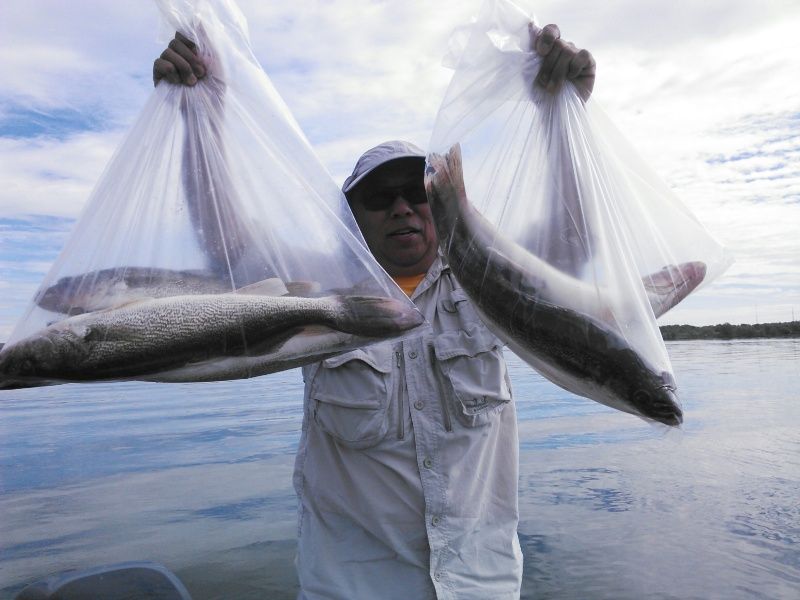 Deck 'O Death!