Discussion Starter
•
#1
•
Spent the last week up in Michigan visiting family. Got to sneak off and fish a bit. Highlight of the week was fishing the Manistee river salmon run. The Manistee is where the world record brown was caught last year, and has probably the best salmon run in the state. Between my wife and I, we probably hooked at least 30 fish, and landed around 10. These Chinook ( king ) salmon ran between 10-20 lbs. If you have never salmon fished, I highly recommend doing a trip somewhere to try for them. These fish are brutes, and a blast to catch. The one thing I miss about Michigan is fishing for these bad boys!
We launched at Tippy Dam. If you have ever been to Tippy during the salmon run, you know what a clusterf *&;#% it is. Being a week day it wasn't too bad-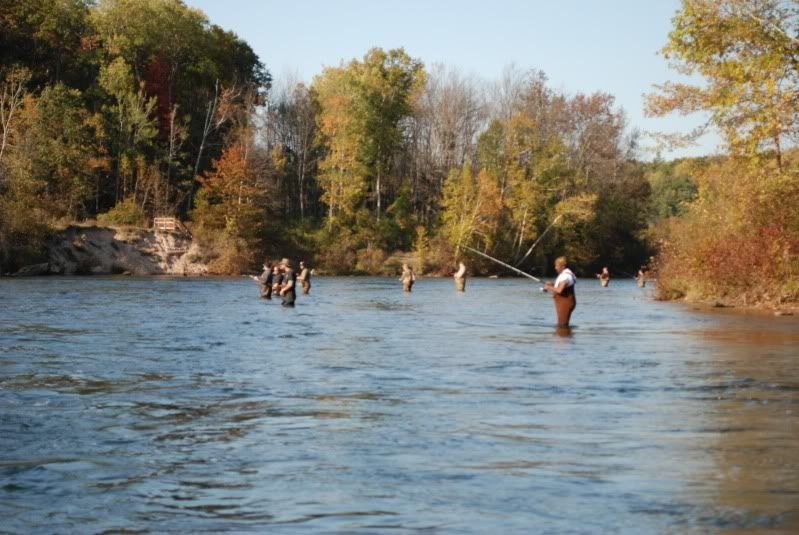 My wife has never caught a salmon. Being her first time, I thought I would do it right and hired a guide. He did not disappoint. He took us to a hole that we did not move from all day. What was strange was using a flyrod to salmon fish. Usually I use a big spinning rod with a crankbait or spawn sacks. He said flys were working real well, so flyrod it was. Notice the two handed grip on the 10 weight . These things will rip the rod from your hands!
Wife with her first salmon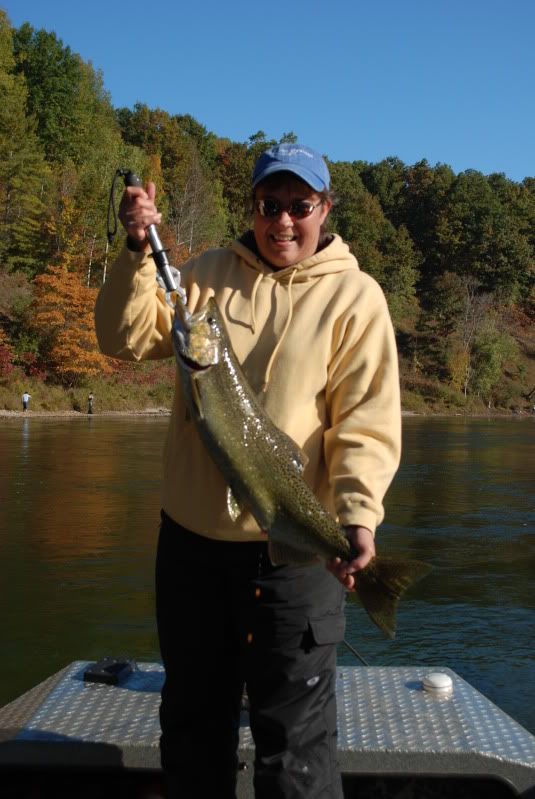 We caught fish till our arms ached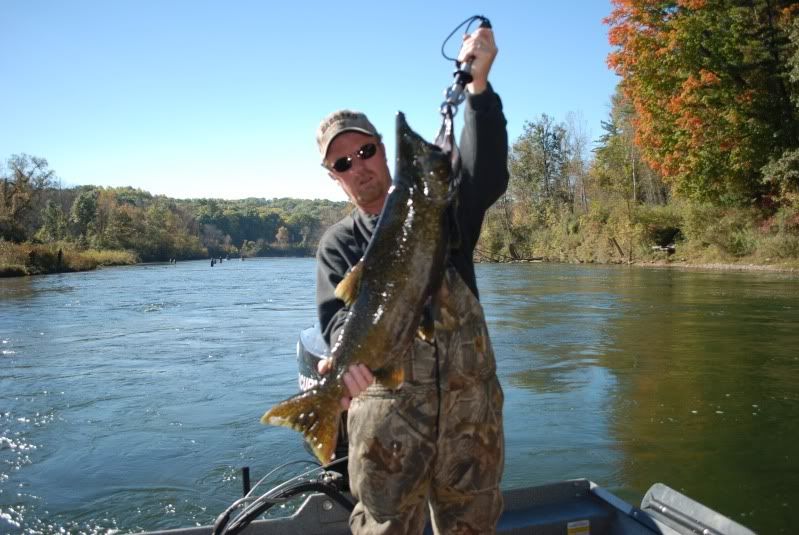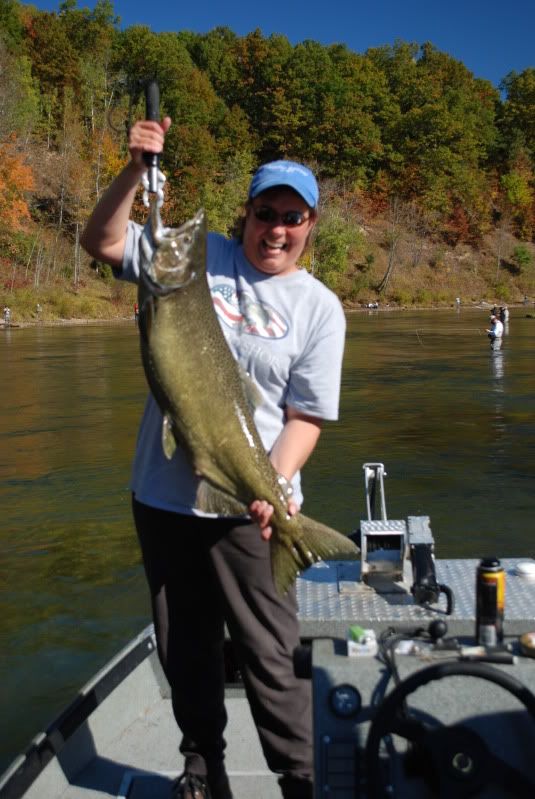 The trip was awsome, the weather was great, the trees were beautiful, and the fishing was excellent. Like I said, if you can get the chance to catch some kings, do it. Doesn't get much better!