Discussion Starter
·
#1
·
Since my usual spots in Middle park aren't quite ready yet, I decided to fish 2 lakes in the area that I've never hit before. The 1st was Wolford Res. There was 1 group on the north end, but the didn't really feel like dragging my stuff up & down that big hill, so I went out of the boat ramp. Was deep, 27ft of water out from the ramp, but hit this guy on the 1st drop down.
Pink/white tube has been the ticket this year! Caught another 6 bows & browns in the next hour, then it died. So moved out towards the main lake, fished off a point in 20ft of water. Caught a couple better Rainbows, then was shocked when I hooked up with this!
Felt just like everything else, was surprised when I saw this bright pink fish at 1st. went 16in.
Was a fun lake, caught 12 total, Set up the JJ the last hour, but no hits. Stopped at the booth and was disappointed when I saw this posted on the shack.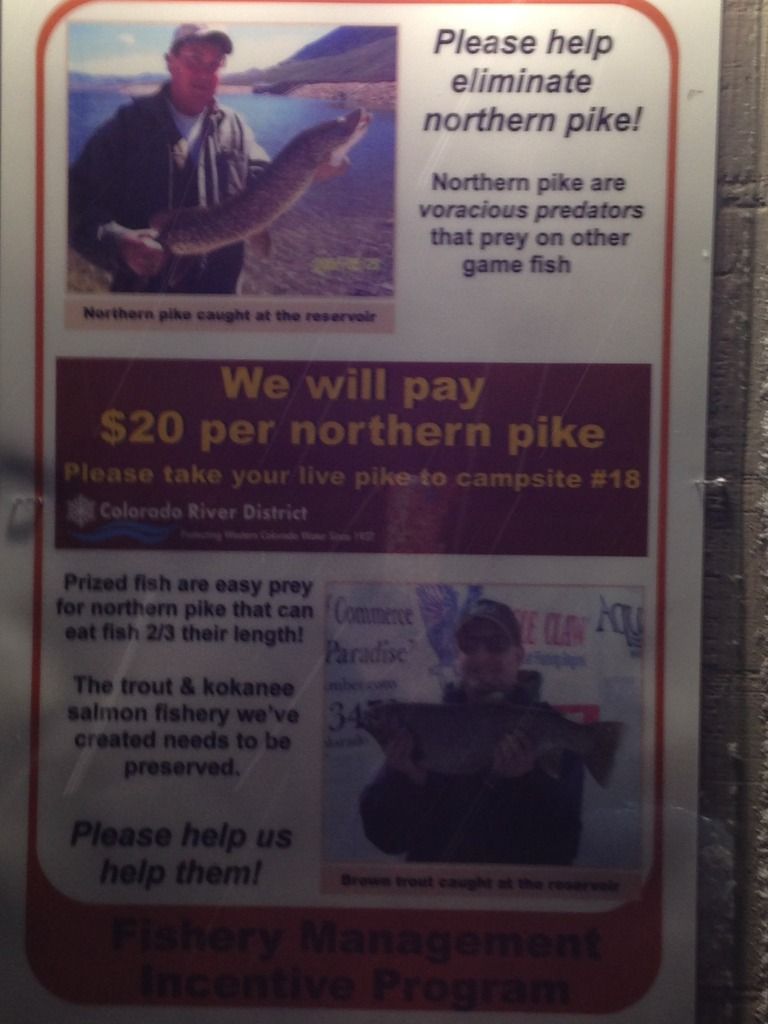 The on slaught on Pike continues I guess.
The next day I fished Willow Creek. Was a fun lake, easily caught over 20 bows, some good size! 5 in. of ice, but 4in. of water/slush of top! Glad I had great waterproof boots, because my feet were under water most of the afternoon. Caught my 1st 4 fish on the JJ! works great, but it started to freeze up as it was sitting in water most of the time.
Was a great time! Won't be long till the Laker lakes are good to go!