So I was out at Chatfield ... taking my boat out for the 1st trip for the year....
Caught a few fish... Broke a Rod
and messed up my Trolling Motor ....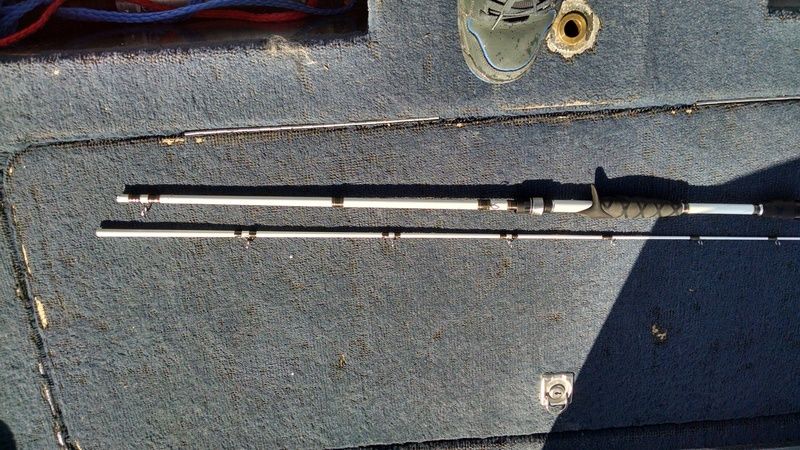 Anyway ...... I had been there for a couple hours when we (Me and FistFullaFish) decided to head across the lake when the trolling motor "Self Deployed" at about 40MPH I was pretty upset and thought for sure it was toast.
I did a quick search on the web to see if i could get parts but didn't really see anything.
I posted up on another forum and luckily mrwigglestheworm came through with a place that has parts:
http://www.northlandmarine.com/MinnKotaQuickRef.htm#anchor_top
Thanks Ken I owe you!!
Anyway I started to tear into it yesterday/today and was surprised at how easy it was to disassemble ...
I figured I would post up some pics of the process.. Maybe it will help someone in the future to have the confidence to get it done and save some $$$
The damage:
Step one for me was to pick a spot in the basement where I knew it wouldnt get messed with so i could take it all apart and see what was all damaged.... And leave it dissembled until the parts come in.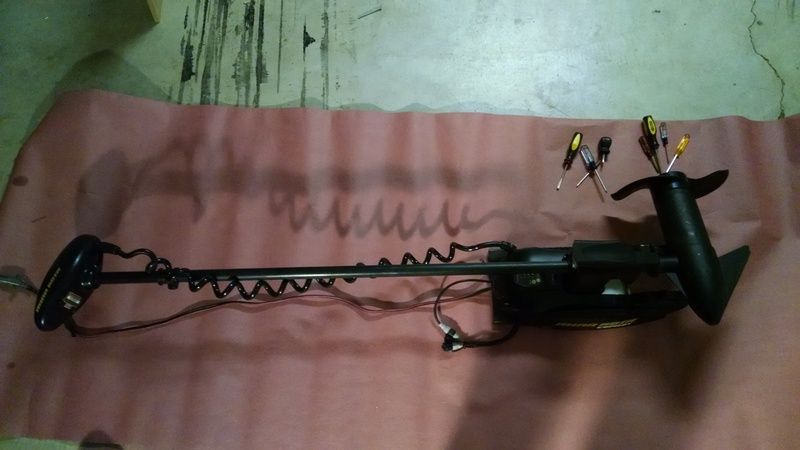 After that I pulled off the side covers from the base... Was 2 philips heads screws on either side to remove the covers and the Auot Pilot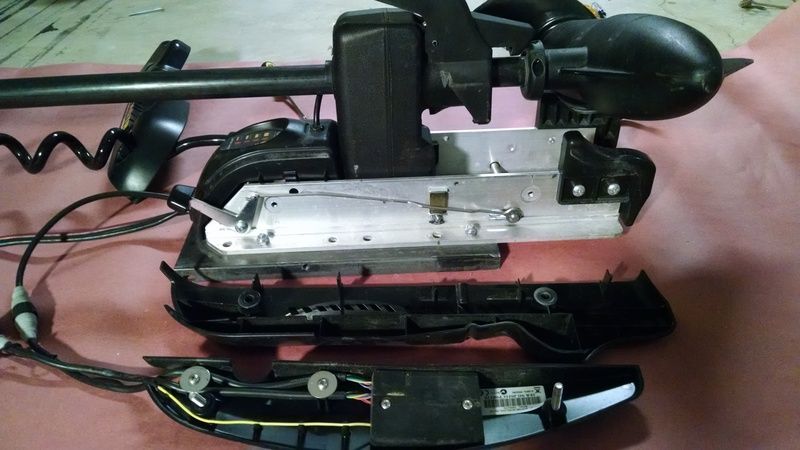 After that it was just a couple little snaps and I had the cover off..... 4 wires with quick disconnects after that to remove the cover completely:
Then off to pull the head off.... 4 screws to pull the cover off.... Disconnect 2 quick disconnect wires and then 1 screw to completely remove the head(Some weird thing inside that is full of water hmmm... )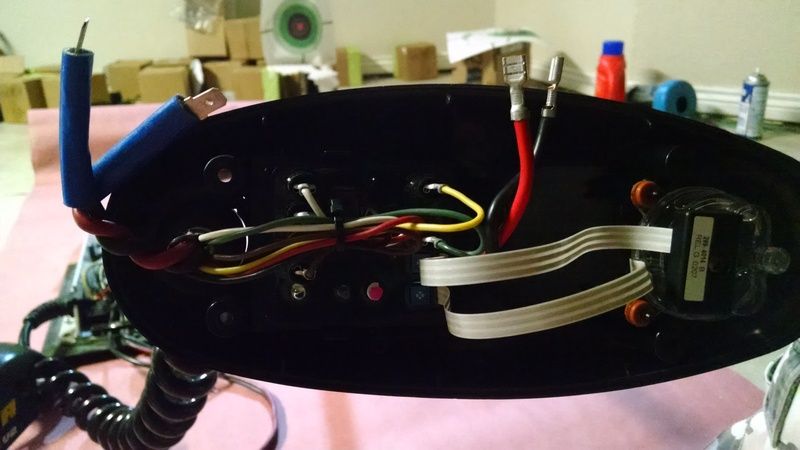 After that I just had to loosen the screw on the shaft lock and slide it off.(you know the one that would have prevented all this from happening if I would have just used it)
Then I slid off the damaged housing assembly and was pretty close to being done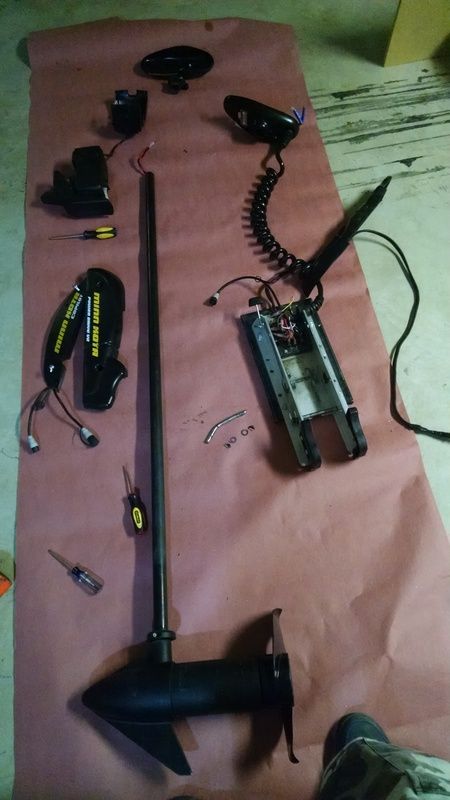 Here is the damaged housing:
I still had to get the pin out...
being it was so bent I had to use a hack saw but it cut pretty easily: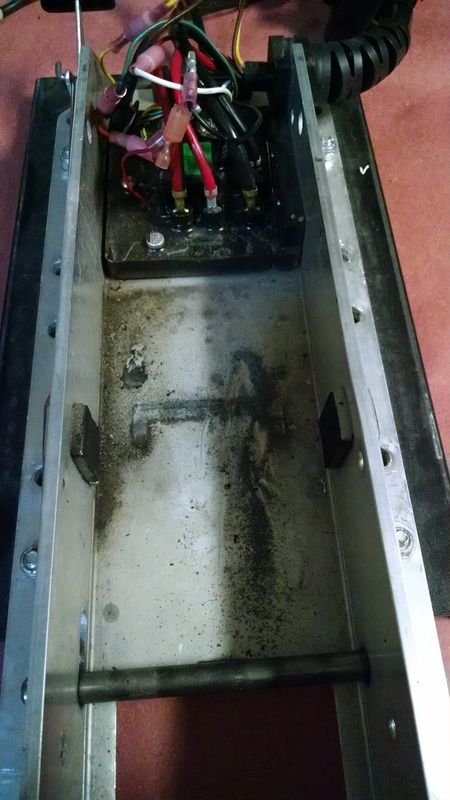 After looking at the Serial Number I was able to determine it was a Wedless Wedge 2007 WW= Wedless Wedge A= 0 H=7
After looking over everything as far as i can tell(fingers crossed) I only damaged the housing and the Pivot pin.
The holes that the pin go through look alright considering: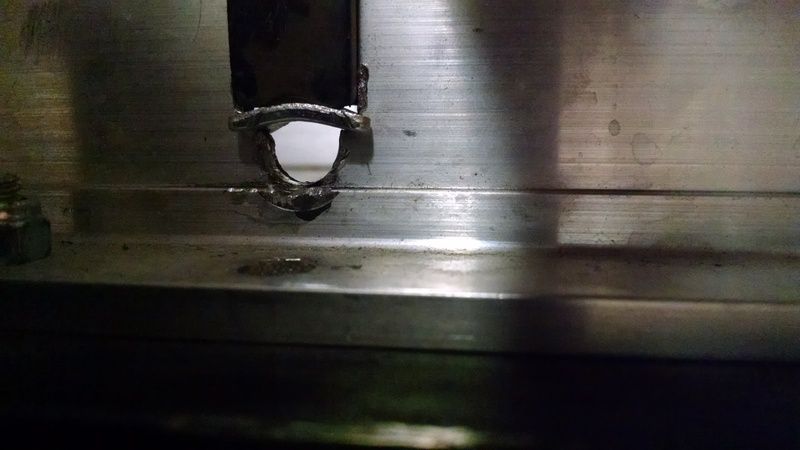 The housing goes for $96 and appears to be the entire thing making it so i do not have to disassemble that part any further... I hope
And the Pivot Pin comes in a kit with the Pivot Pin, Latch Pin, Speed nuts, and Pad supports... $20
Seem pretty straight forward on installation:
I am about to place the order for the parts but it's only going to be about $130 shipped
Re-assembly seems like it will be just as easy if not easier so i am expecting to have it back together in less than an hours once I get the parts.