Discussion Starter
•
#1
•
Ok so here's some of the fishing I've done this month that I haven't posted yet;
I'll start with the walleyes, I've had a hard time locating 'em in some of the spots I've been fishing. But I did manage to catch a person best for a river walleye...I'd love to say it was a 30"er but no such luck. So here's the pic, my best moving water walleye.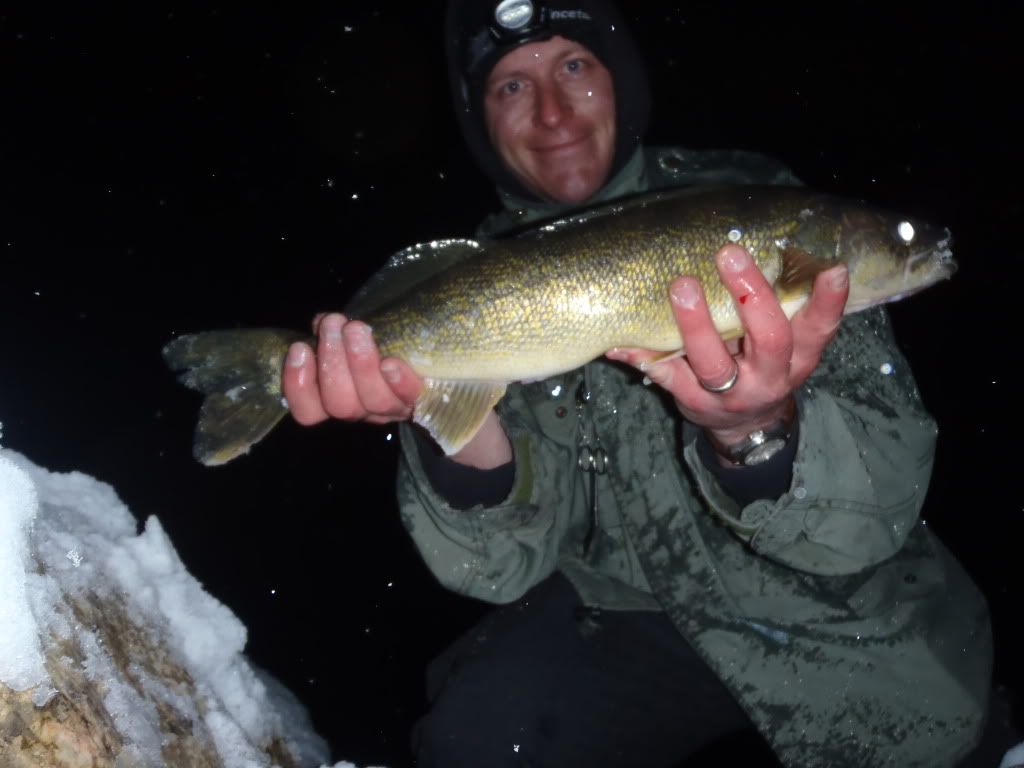 Ok on to the bass, My wife and I haven't done a lot of bass fishing this month but action has been decent. We haven't gone for smallies yet but we'll have to soon! As for largemouths I've still been using baits that can produce a reaction strike. And keep in mind the water temp will not fluctuate as fast as air temp, I went out the other night and it was down right cold...rain/snow mixture. The bite was still on for bass though, and I caught five decent bass in a couple hours. Pics;
One of my wifes better fish;
Here's my best from the other night, several were around this size but this was the fattest.
Nothern Pike, so yesterday I went out to a spot known to hold notherns. The bite was not on, and the only thing that worked for me were finesse type presentations. Mainly it was just me and one other guy who were catching any fish. By about 1:30 the place had almost cleared out. On a side note I kept my ipod w/ ear buds in all day so I couldn't hear people asking what I was fishing with or if I had caught any.. :D.. I know everyone is going to talk about how skinny the fish are...I go up to sc and catch hammer handles and I go to raccoon city and catch snakes.. :-\ .This season I have an other fishery in mind.. ;) But anyway it was fun to catch 'em on lite gear, I landed several the one in the picture being the biggest, and I did get a solid fight from it on my ML rod. When I went to net it, it got a second wind and took off with a big jump..fun stuff.
[img]http://i1122.photobucket.com/albums/l536/jwurgaft/005-1.jpg
Brown Trout, I haven't gone for 'em a bunch this month but the bite has not seemed to really be on. I've caught a few fish but no real fast action days. This one was my best this month. I'm sure the spring bite should pick up for 'em real soon.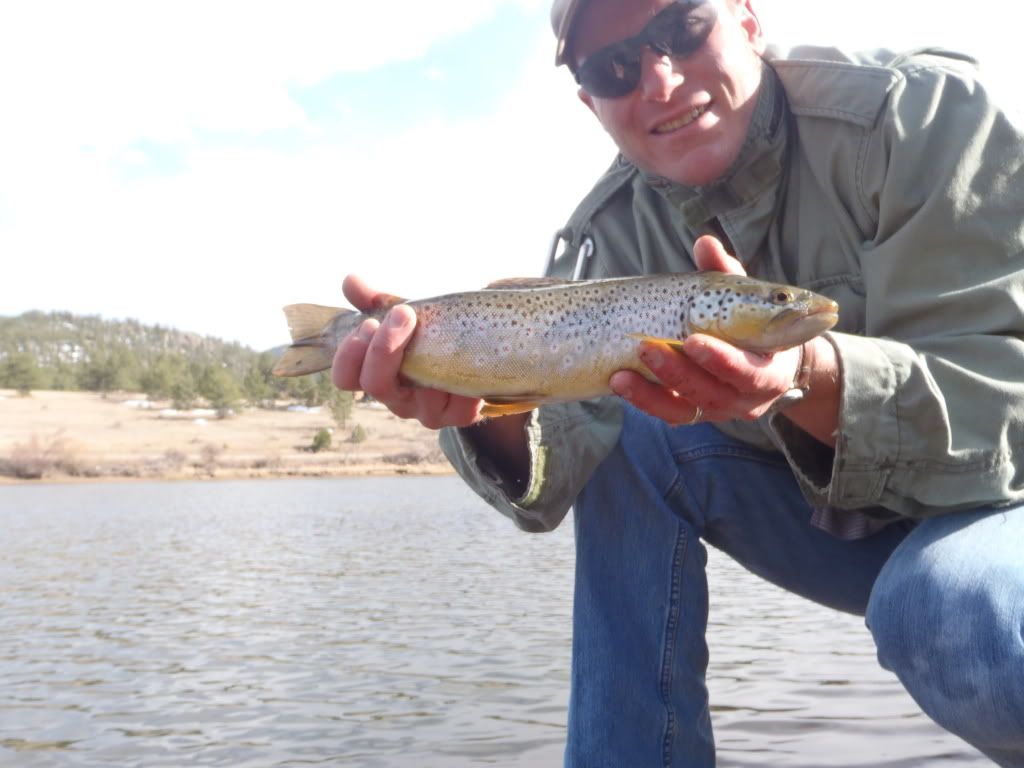 So nothing real stand out but that's been some of the fishing I haven't reported. Thanks for reading and tight lines. 8)