Discussion Starter
•
#1
•
..but without killing a single fish of course. This was a last minute thing. Kurt texted me at 3pm as I was walking out of my work and he said he was home and bored. Fishing? Of course. I had nothing else to do and it seems like the fishing has been better a bit earlier. So we met at my place and got out on the lake by about 3:30.
The weather was pretty nice. A bit of wind from the west which was good. We have found that wind helps immensely with the topwater fishing. Calm nights normally yield little or no fish.
Topwater wiper was once again the game of the trip. We are addicted. There is really no better fishing in Colorado than topwater wiper. So we get to our spot and in about 5 minutes, Kurt hooks up. He fights it for about 6 or 7 minutes and then I net it for him. I would say MA but we didn't measure.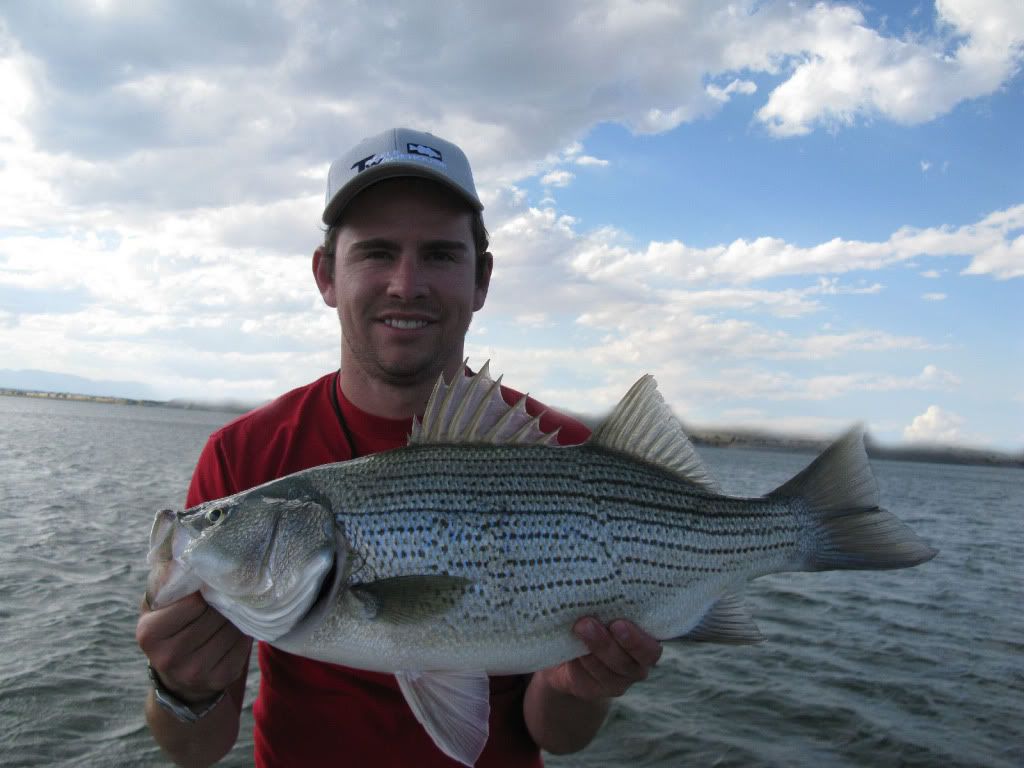 Good start. After that, I got slammed and missed the fish. Not the only time this would happen tonight
Then Kurt hooked up again. MONSTER. He got raped by this fish. Then I hooked up. Madness. Trying to figure out what to do when my fish comes unbuttoned after about 30 seconds. Was a huge fish. Took my drag out even at max casting distance. I was sad. In the meantime, Kurt was suffering. He was almost out of line. The fish was way off in the distance and still running. I maneuvered the boat and started chasing with the trolling motor. After seriously about 10 minutes, the fish surfaced. A swine. We measured it....
My foot is size 12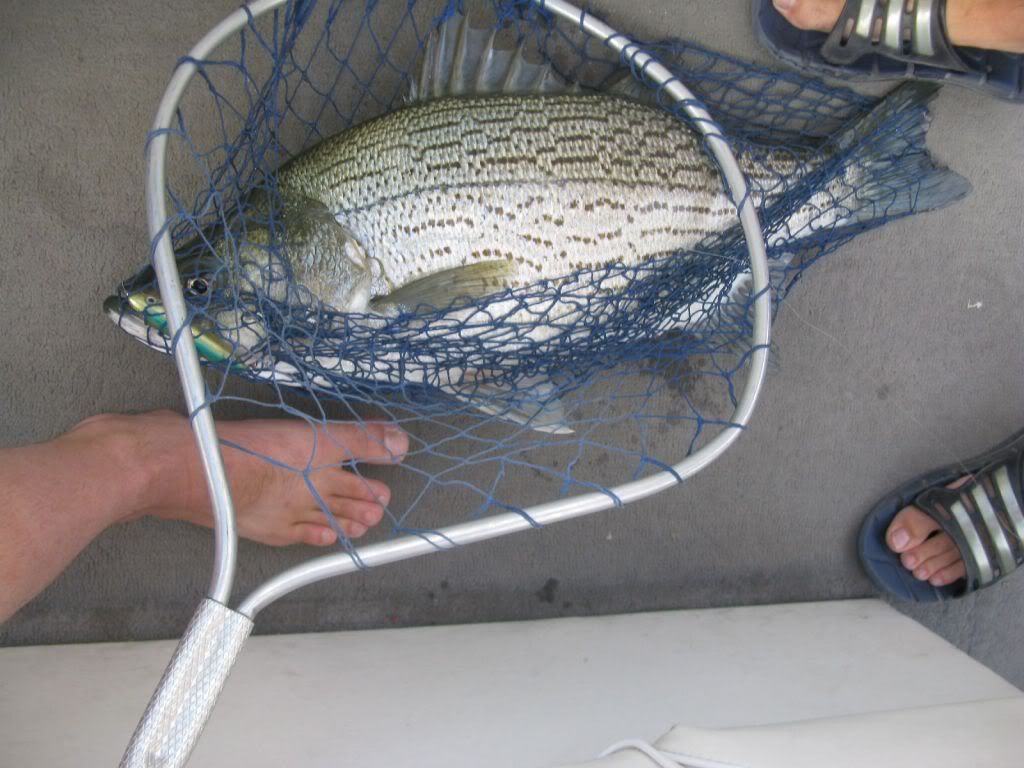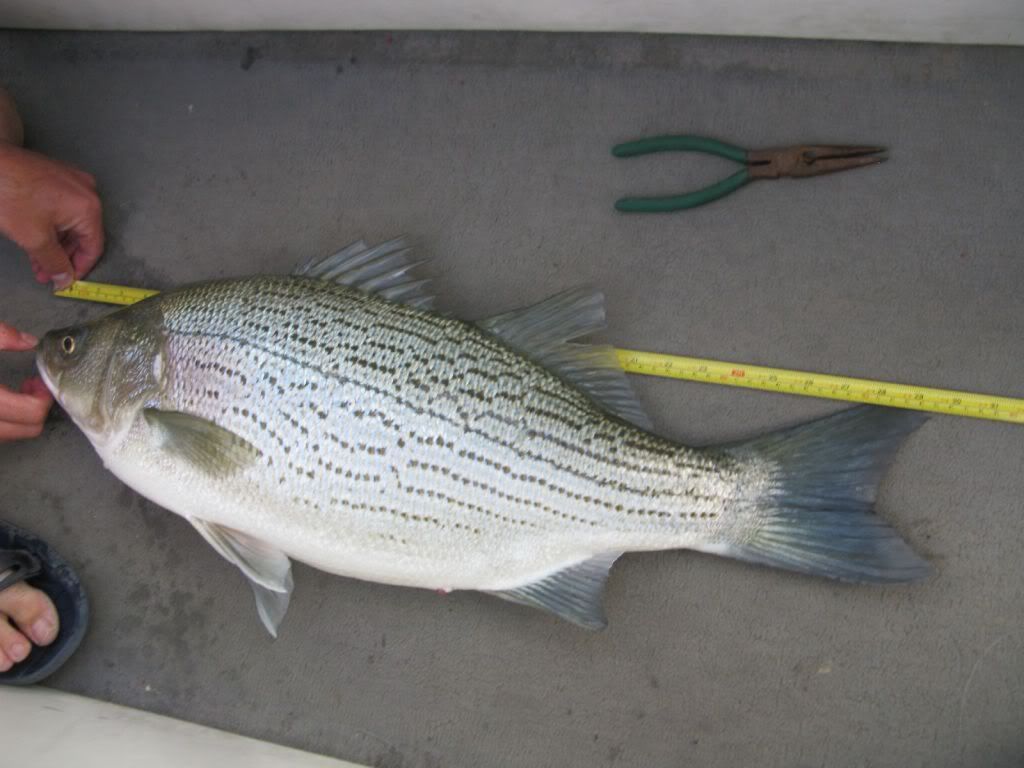 It went 31"....a personal best for Kurt. I would put the fish at prolly 13 or 14lbs.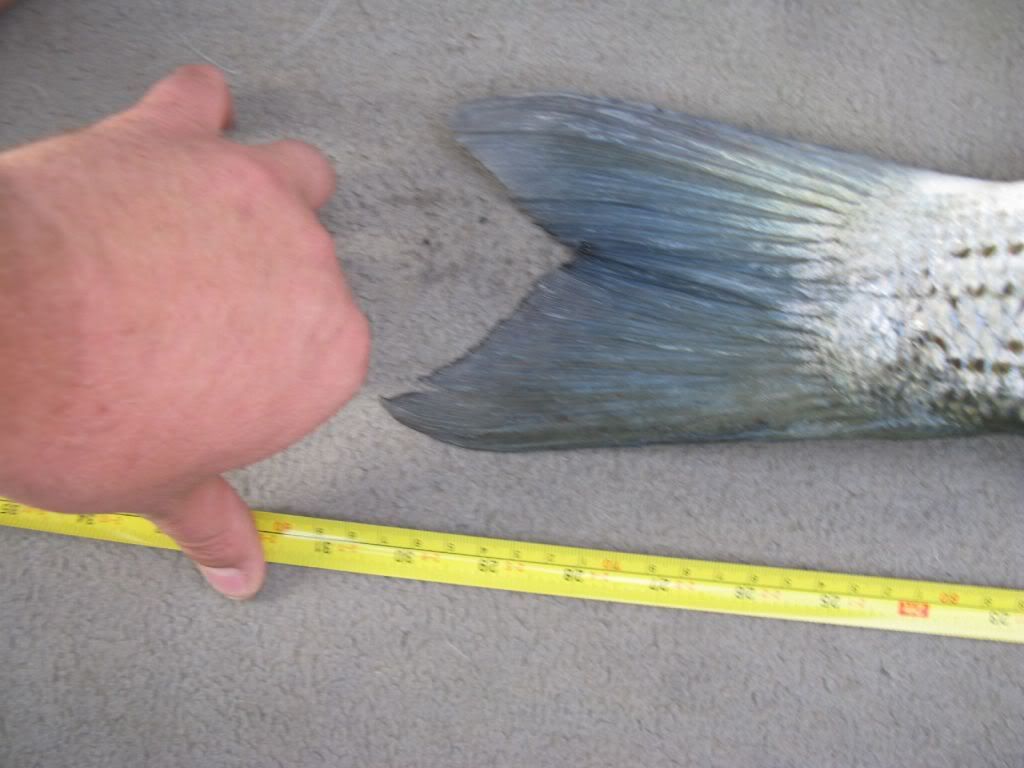 On topwater.....the fish absolutely crushed the lure too....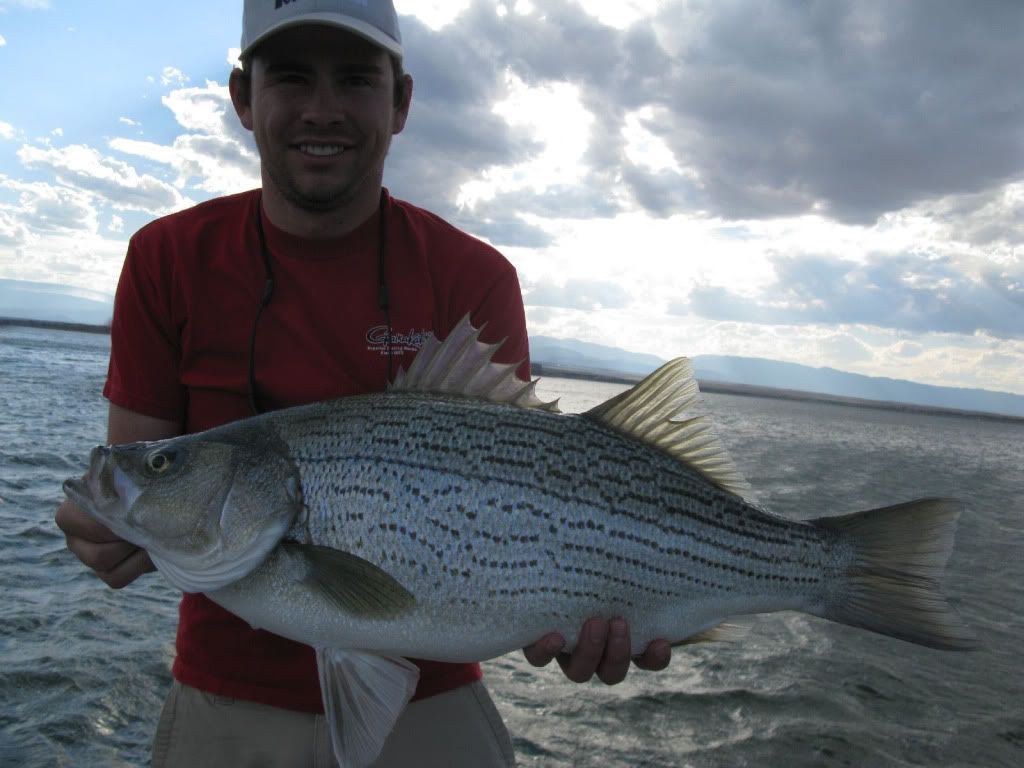 And a stiff arm
The release.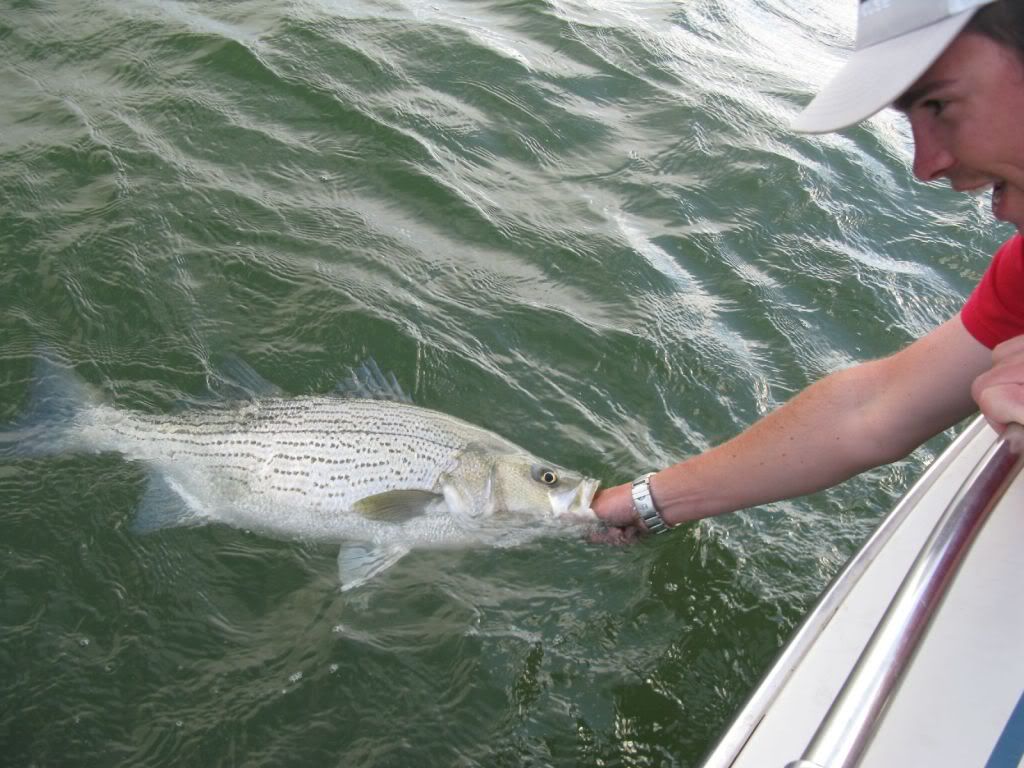 After that, we continued. I got blew up on 2 more times and no hookup. I was starting to get very sad.......and then.....got another double hookup. A bit different though. A smallie for me and a wiper for Kurt.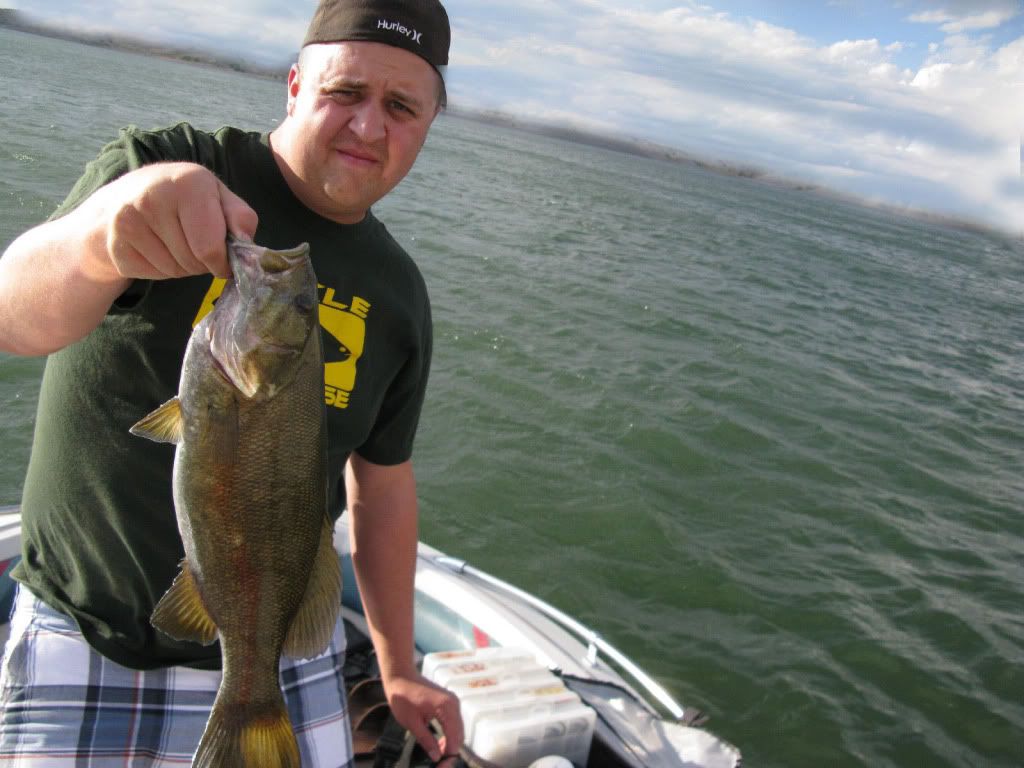 Kurt hooked up on the Dynamic that I let him use.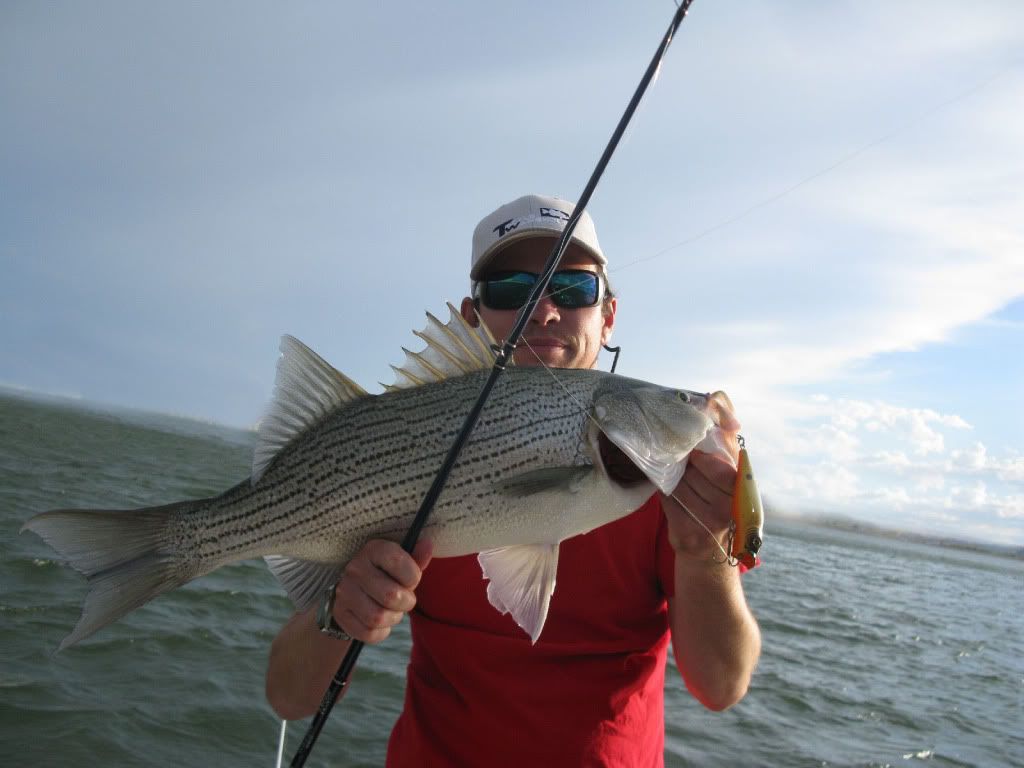 The wind was really starting to pick up at this point and it was making the fishing even better!!!!! My lure got slammed another two times and no hookup. WTF!!!!!!!!!!!!!!!!!!!!
But then..........finally. A fish murdered my lure right when it hit the water and it took me a good 8-10 minutes to reel in. Yet another MA on the day. 28"
The release.
With the wind pushing us, we kept having to start the motor and zooming back to the honey hole. Well worth the work though. I hooked up again. These fish fight like trains. This fish hit my topwater when it was only 6ft off the boat. Both Kurt and I saw the fish come up from the depths like jaws.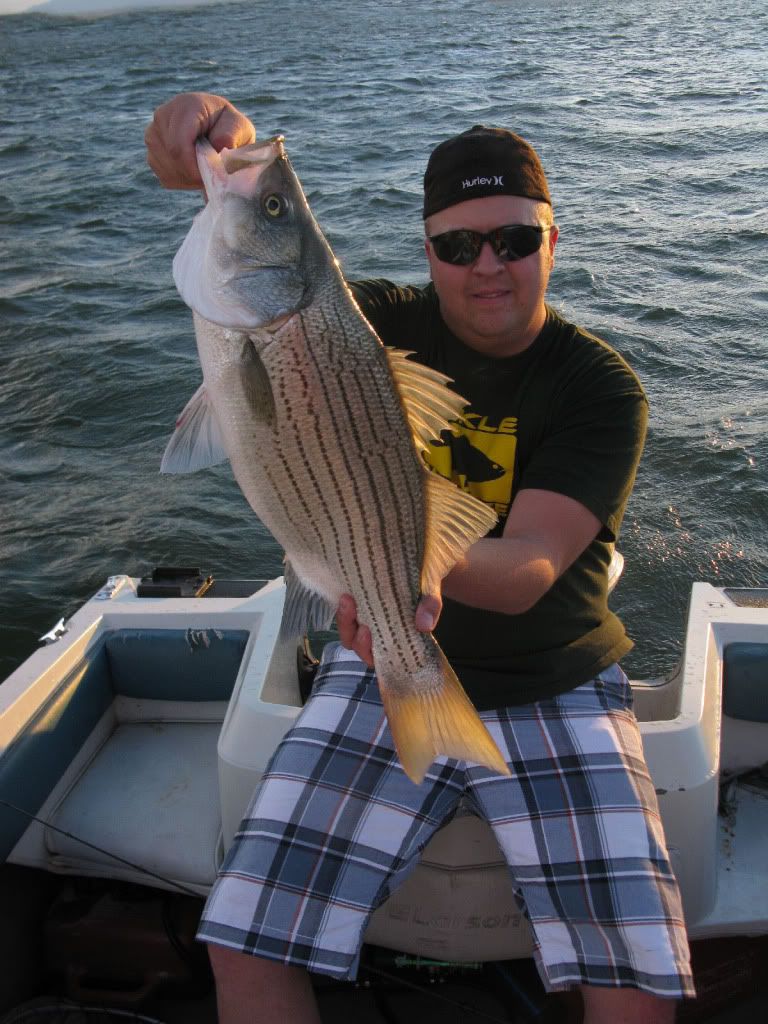 Kurt was reeling this fish in in the meantime hahahahahahahhaha!!!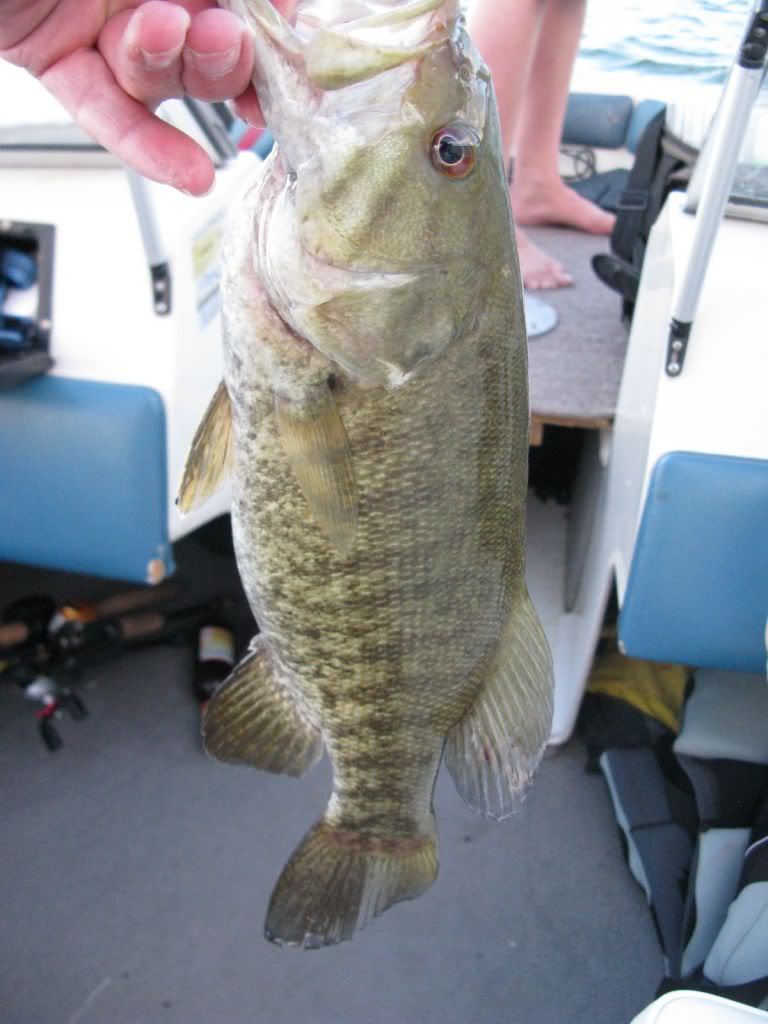 Once 6 O'clock rolled around, the action started to slow. It started to get dark. But the fish weren't quite done yet. We saw one rising and we both made casts. The fish annihilated my lure and my line got tangled in Kurt's. It fought for about 20 seconds then came off. But then it got hooked on Kurt's lure. WTF! In the mouth and everything! He stole my fish that basstage!!!!! The tying one too....
....lol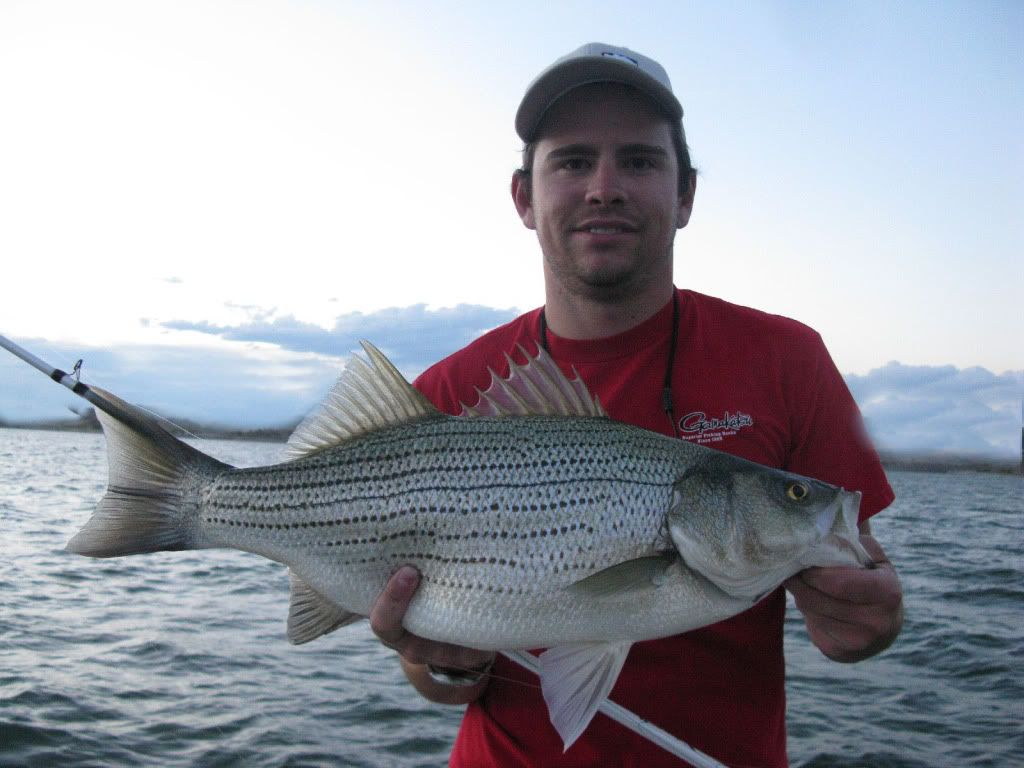 Left the lake around dark. 3 hours of fishing. 3 hours of great fall fishing....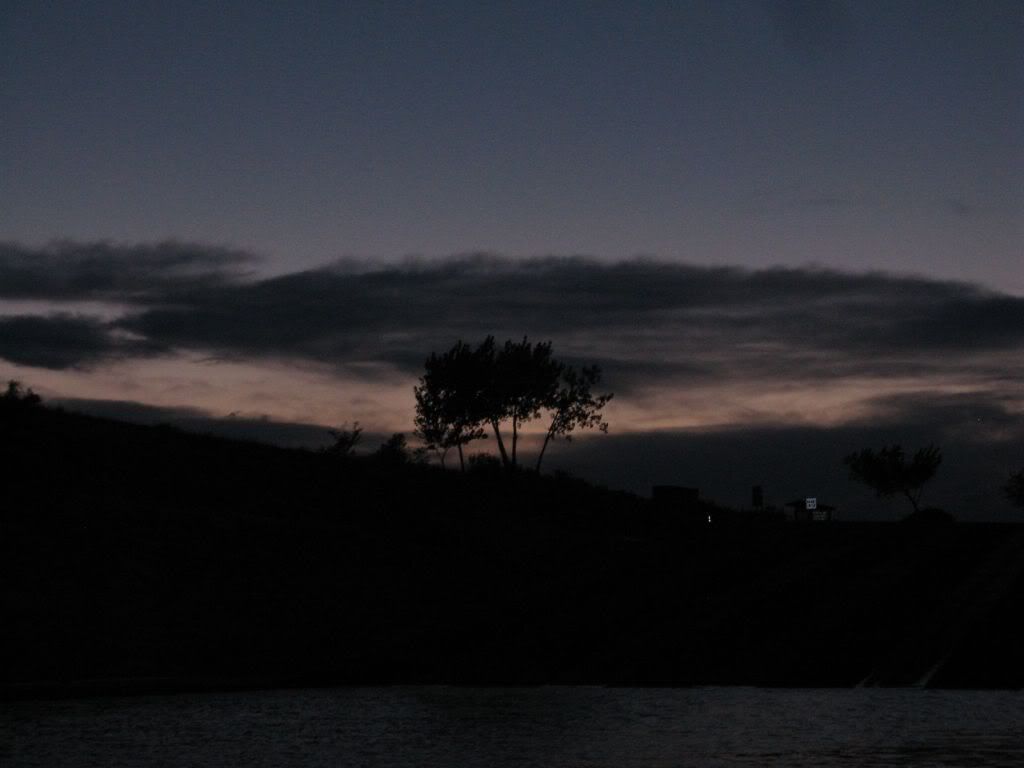 And I will tell you what....these wiper have some teeth too. Lipping them can be dangerous haha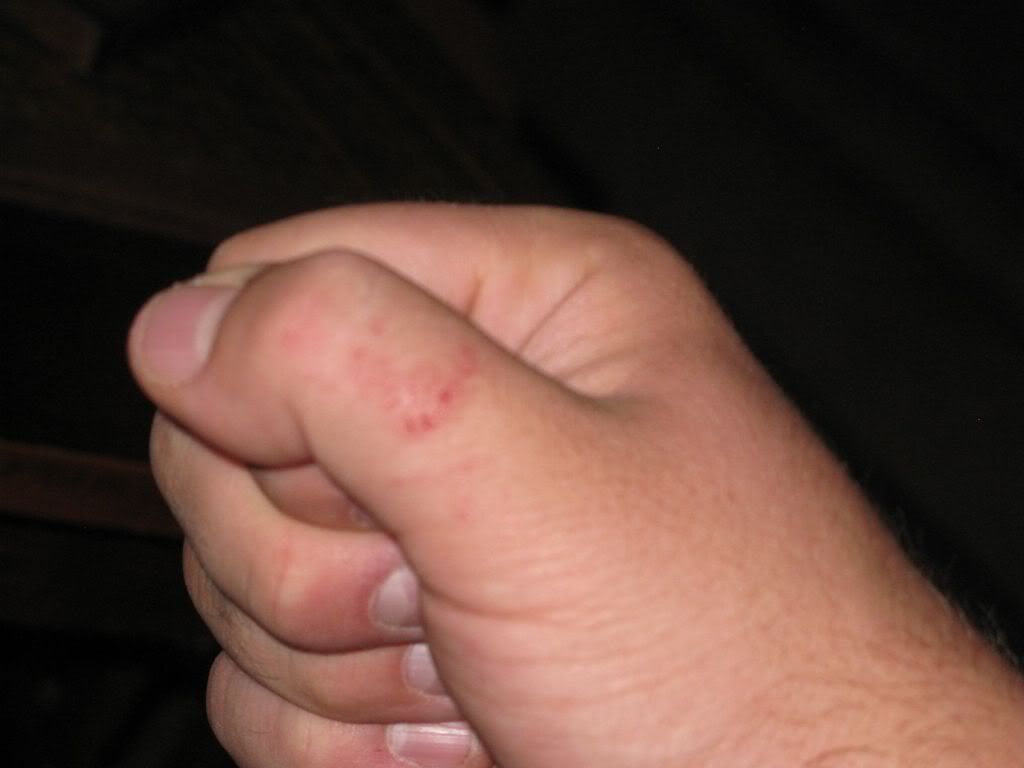 Can't wait to get out again.