Discussion Starter
·
#1
·
Gonna try to get a carp or two on the fly today. Wish me luck!
Got this ugly ******* today at Discount Tackle.
If no luck there, I'm hitting up Sloans and I'll be using a "bolt rig" for the first time. The bolt rig essentially defies common carp logic Convention says that you should use very light sinkers (if any at all) because carp are finicky and will drop the bait if something doesn't feel "right"...
The BOLT rig is called that for a reason. You run a heavy heavy FIXED sinker and a short leader from the weight. They'll pick up the bait (in my case, the hair rig I posted up a few days ago) and feel the weight very quickly. They will attempt to "BOLT" (hence the name of the rig) and will hook themselves in the process. This type of rig requires 3 things:
1) a very sharp hook
2) a very heavy sinker
3) the "hair" rig setup
***SEE THE TOP RIG SHOWN. THE BOTTOM RIG IS THE TYPICAL CAROLINA RIG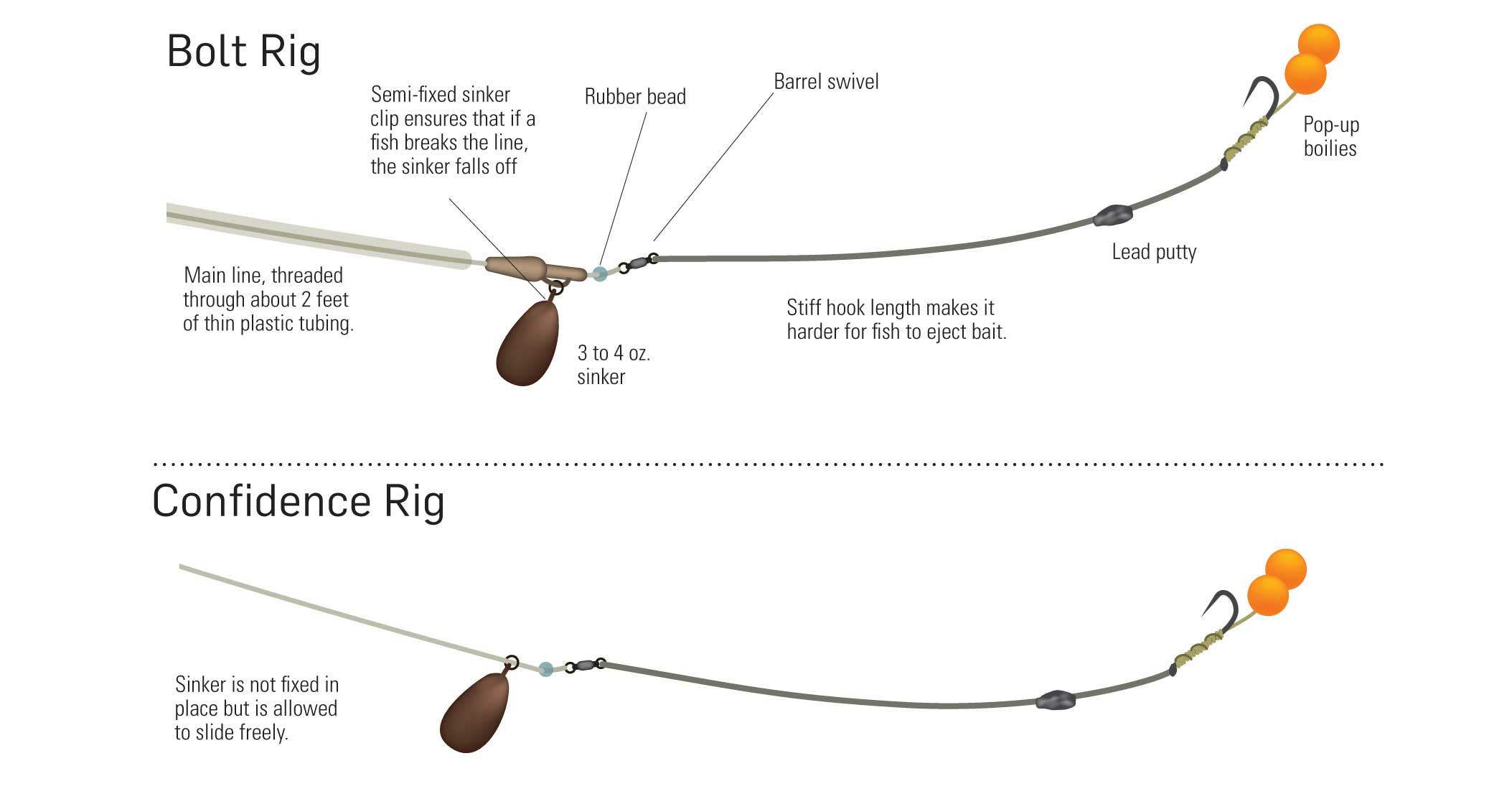 European guys use this rig about 75% of the time and it works quite well. Youtube it, google it, whatever... Fact is, this is a tried and true method for catching carp of massive proportions.
Anyway, here are the big ass weights I bought today. They are slip egg sinkers, but will be fixed into place with a splitshot just in front of the sinker... That b*tch ain't movin.