Discussion Starter
·
#1
·
About a year ago I posted some information about WildTroutStreams.com's coverage of CO. This is a website I created in 2006 and expanded over the years. It's a non-commercial site, and all of the information is free. We provide mapping data about where to find wild and native trout in 38 states: every state in CONUS that supports wild trout.
Using the latest HTML5 technology and fast Internet connections you can now build incredibly detailed web maps. So we have.
A new map of CO is now available at
http://maps.wildtroutstreams.com/CO.html
It provides extraordinary detail (and supporting data) about a large number of trout fishing opportunities in CO, but particularly about cutthroats. Every stream that supports cutts is mapped, now with a lot of additional information. It's all free, and no downloads required. Also a great deal of info about public access, forest fires, trout habitat, and a choice of a bunch of different, useful base maps.
You WILL need a current browser (IE 10+, or current releases of FireFox, Safari, or Chrome).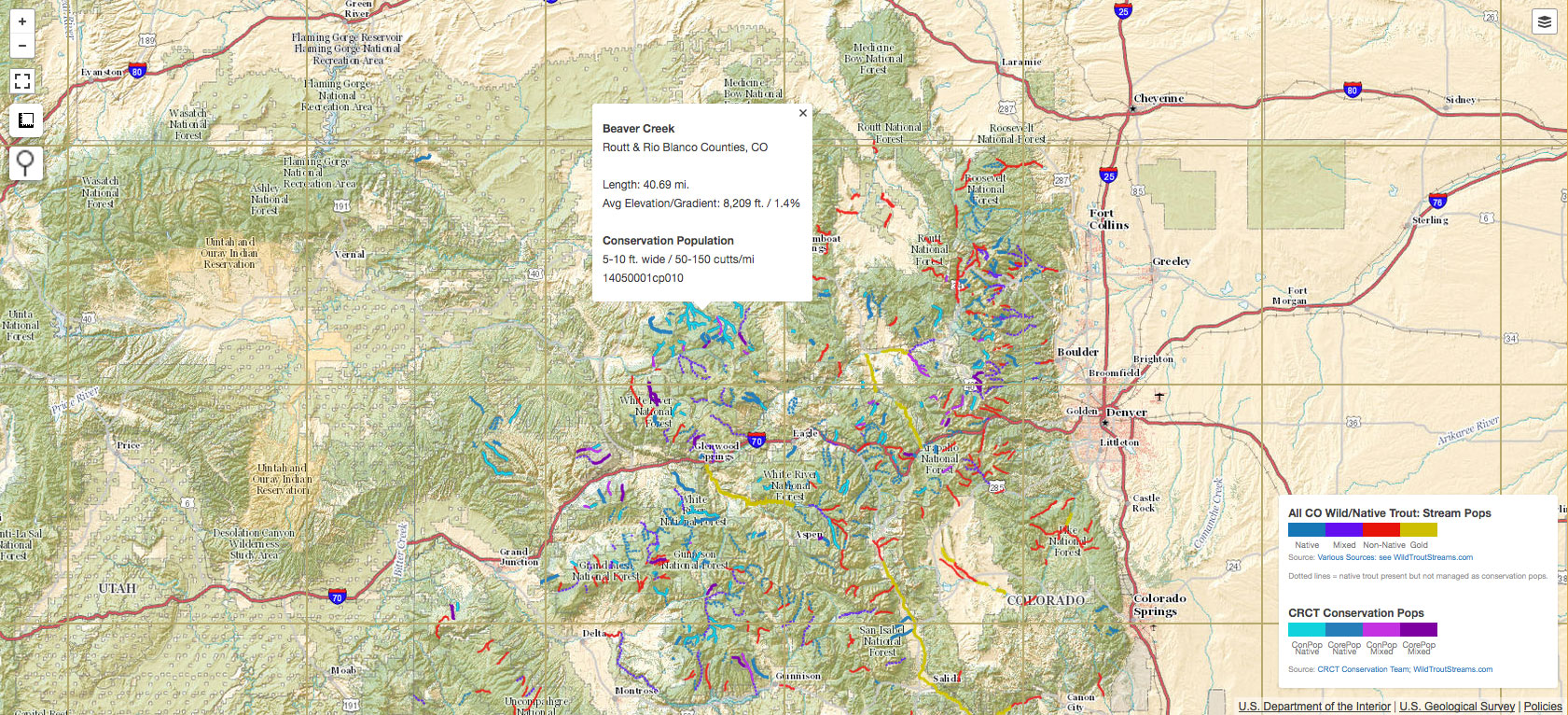 Note, the map is optimized for fast connections and large screens. You'll need a pointing device to access all of the support data. If you're on a wireless device, and don't have an unlimited data plan, get on WiFi first: but it's pretty much unusable on a phone.