Discussion Starter
•
#1
•
Winter is coming quick boys. I have to get my fishn in! Hit the watering hole with my bro Joel. We were on a mission. Poor Joel hadn't caught a wiper all year and was super sad because of it. We got to the lake around 6:30pm and it was windy and the sun was going down. No matter! We tied on our spooks and headed to a topwater spot. We got there and casted for a while. Nothing to be had. Wasted our time. We spent an hour or so without catching a fish and our moral was in the shtr.
So I said to Joel that we should go try a walleye spot that I like and maybe we could redeem ourselves with some fish to beat the skunk. We tied on a few different lures and headed over. A few casts in, and joel hooks a new personal best walleye!!!! This thing was a beast! Stretched the tape a bit past 28"!
Joel was massively stoked to say the least.
We wanted the fish back in the water quick because it was flopping but managed to get this pic
Had a victory smoke and got a few more bites. I once again decided to change spots....this time to try once more to get joel into a wiper hopefully. Got there and I landed two bass pretty quick on a jerkbait.
Then I heard Joel yell that he has a biggun! Drag going and I was hoping to god that it was a wiper! 5 or so minutes of reeling in a pissed off fish and it surfaced. SUCCESS!!!! ANOTHER PERSONAL BEST!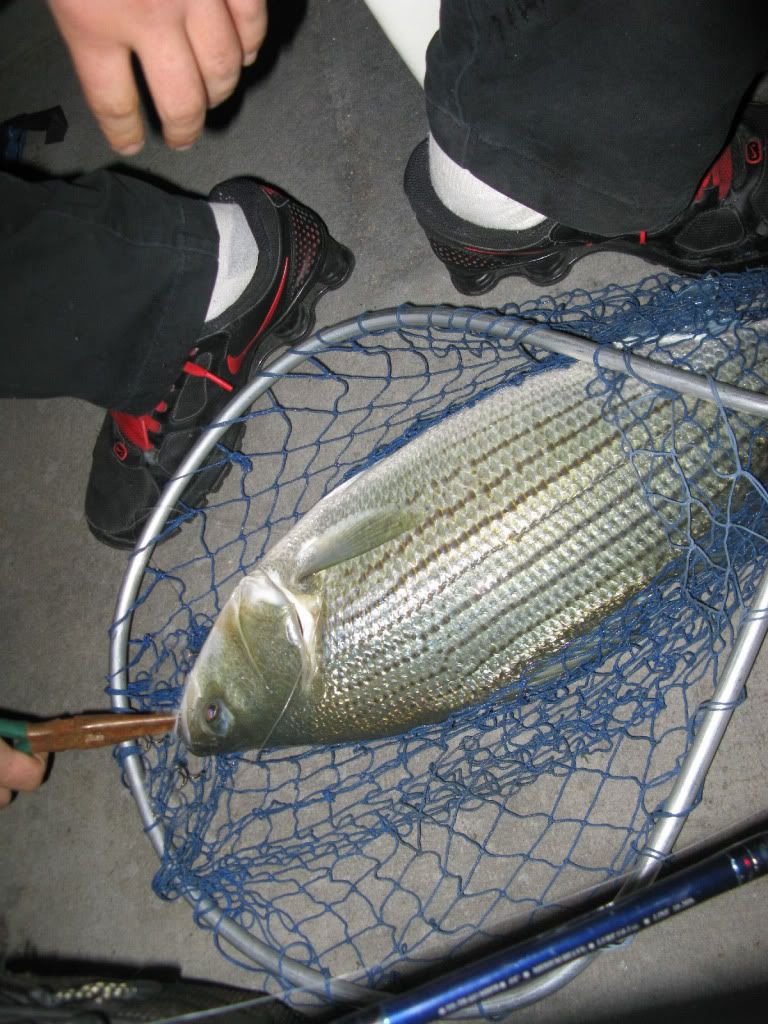 At this point, Joel was walking on air and shaking at the same time! hahahahha
We went to another spot. A few casts in, Joel gets another eye. I go to grab the camera as its a nice one but then my rod starts sizzling! Fight for a while and land this guy!
What a great night!
A while later joel gets a smallie. Both of us have several species at this point.
Bites left and right.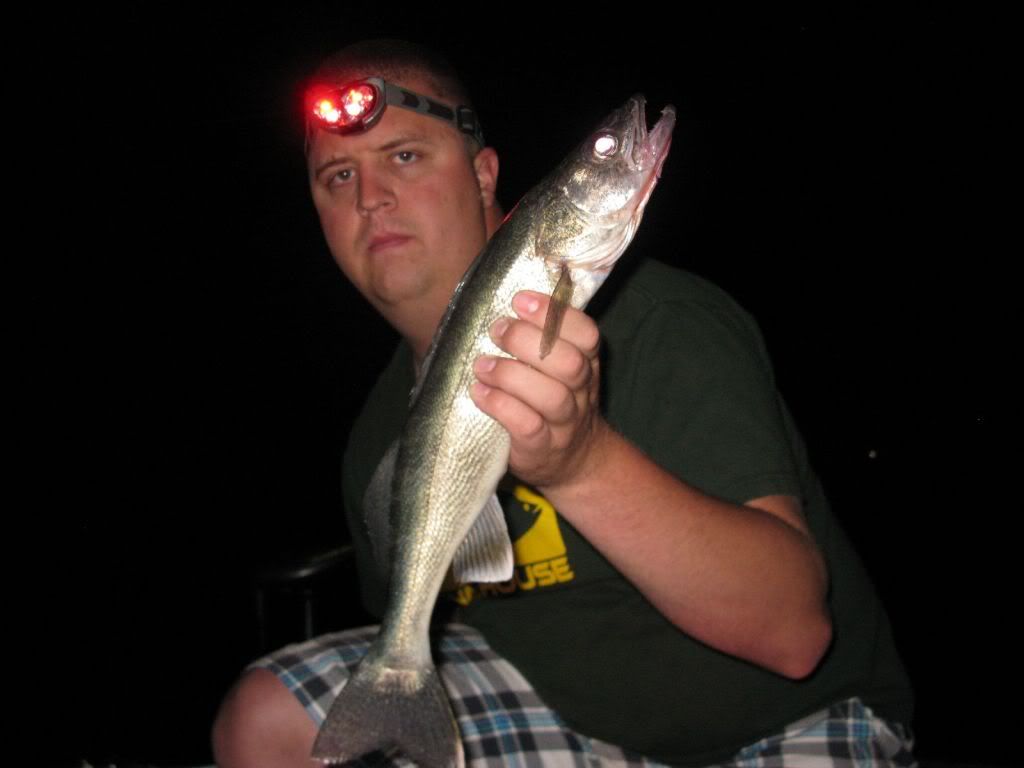 Then it slowed once 9pm or so hit. So we decided to call it a night while we were ahead. One of the best nights of fishing I have ever had with my bro. Can't wait to get back!!!!!!