Discussion Starter
·
#1
·
Getting settled here in Laramie and while the wind is a factor that seems like it sucks...it keeps the people away, a little bit.
I have been poking around some old haunts that used to be big trips for me from Junction but now easy trip with coffee and a biscuit.
The BWO's started to pop but I did not (could not) because of time stick it out and play. The wind was like a solid it was so hard on this day. But the emergers were popping and fish were chasing.
I am looking for prespawn piggies. Light hitting, hard fighting...a wonderful spring combo. I started with a Bugger, cuz that's what I had on and quickly met this little morsel. Thanks but no thanks...time to twist up and run deep.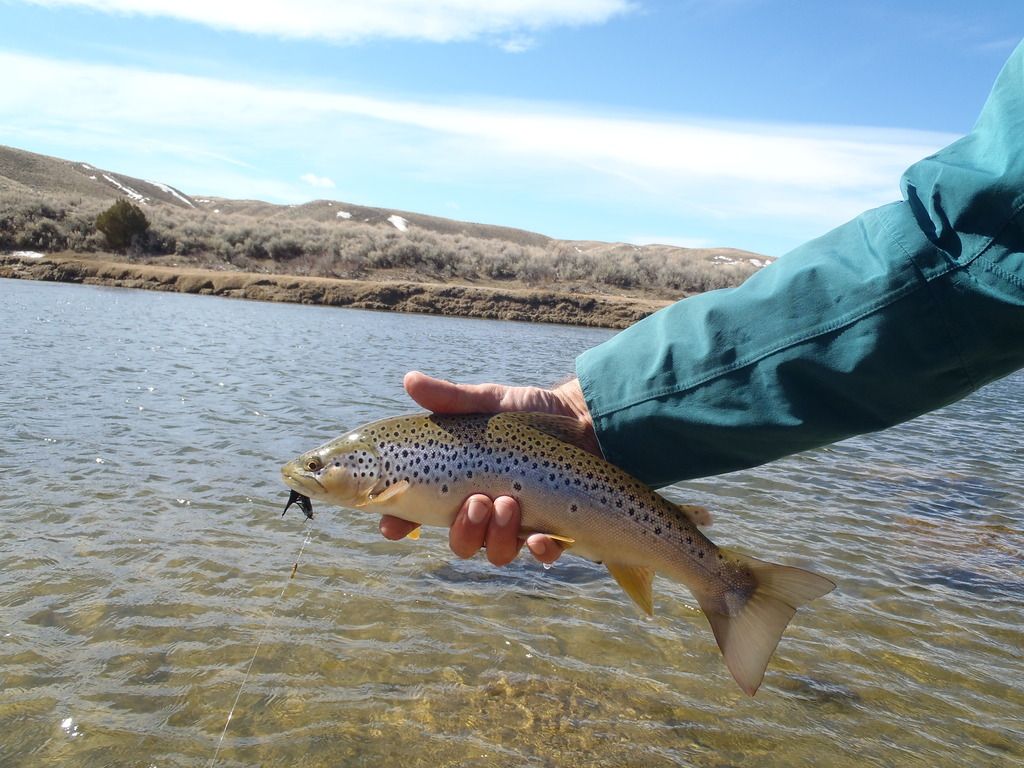 On to bigger and deeper things. The wind is cranking 40 constant so one wrong casting move and that multi-fly rig with weight and length is now like a matted hairball off a long haired dog. But I want pigs not dogs.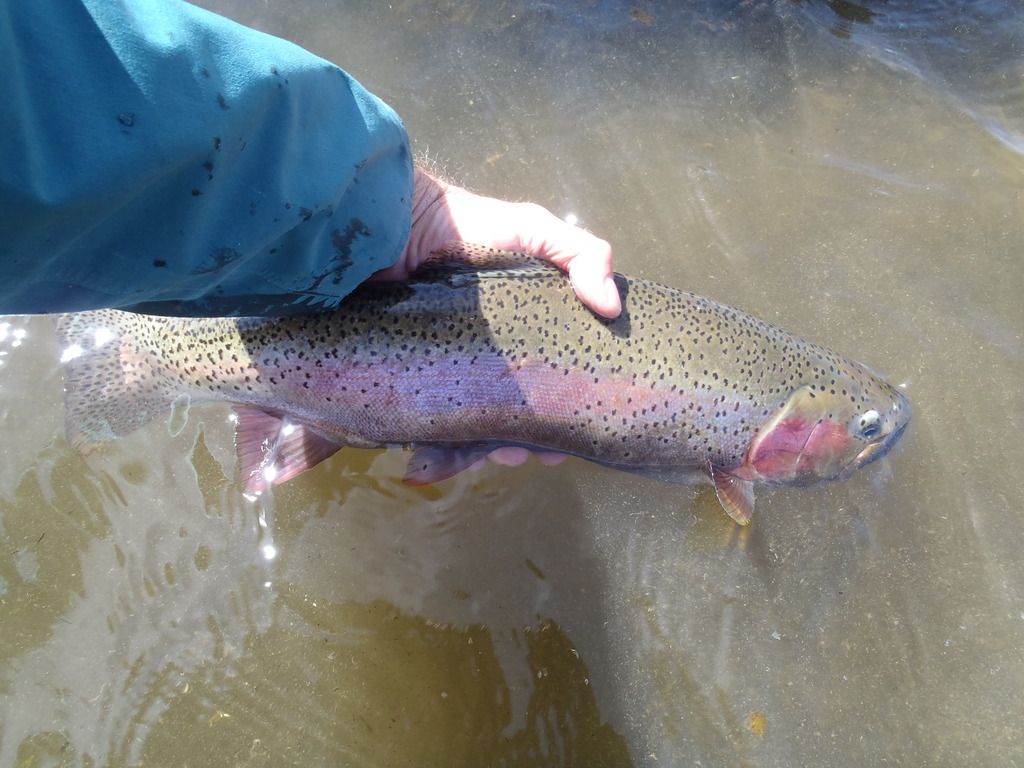 The wind...well the wind just blew and blew. Get over it. then the zone! Pig farming. These fish are not happy to be stuck in the face. Makes for good tackle testing.
Tank after tank but the only person who will fish with me is Myself. (think jim gaffigan--self self self) so pic taking is to tedious. (not popping pics of dinner)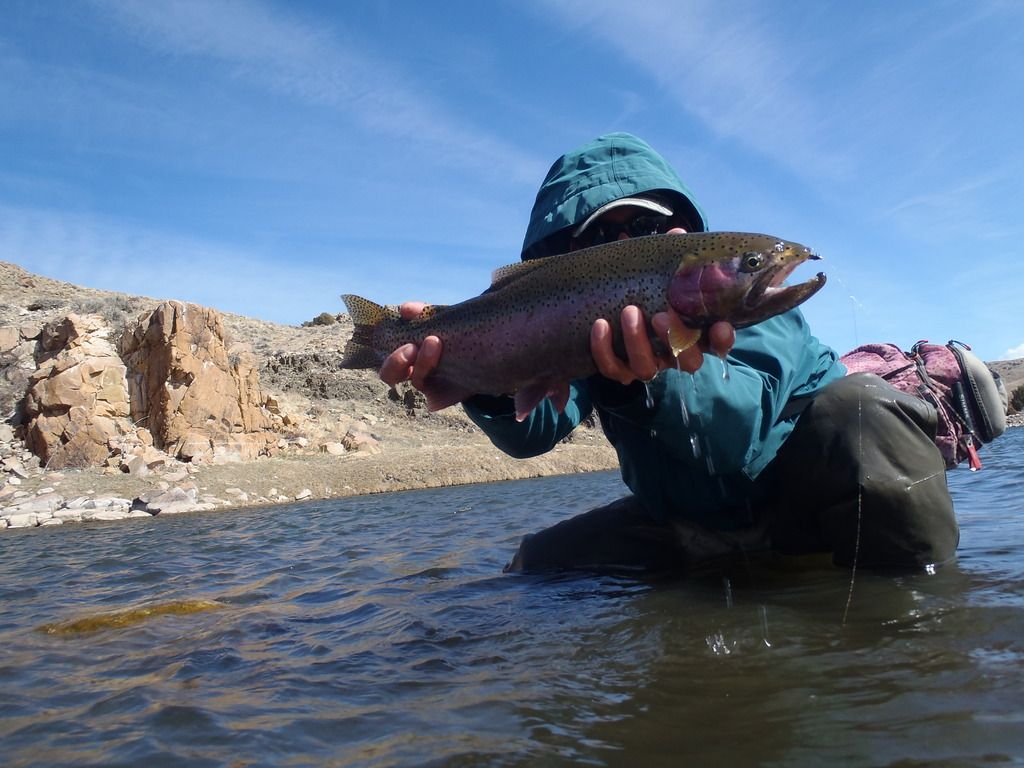 This is this. I love being back west and while it is windy it ain't 86 with 85% humidity. Dry skin and boogers....I am in heaven.
Kids are too!