Discussion Starter
·
#1
·
Well after going to a few metro eye haunts, and finding questionable ice on friday, I decided to go west and look for some open water or potentially fly fish.
I really had the itch to test out my new Chronarch CI4, and some other new to me baits. I was amazed at all the ponds that were still iced. I did find one reliable pond, that seems to always ice off first.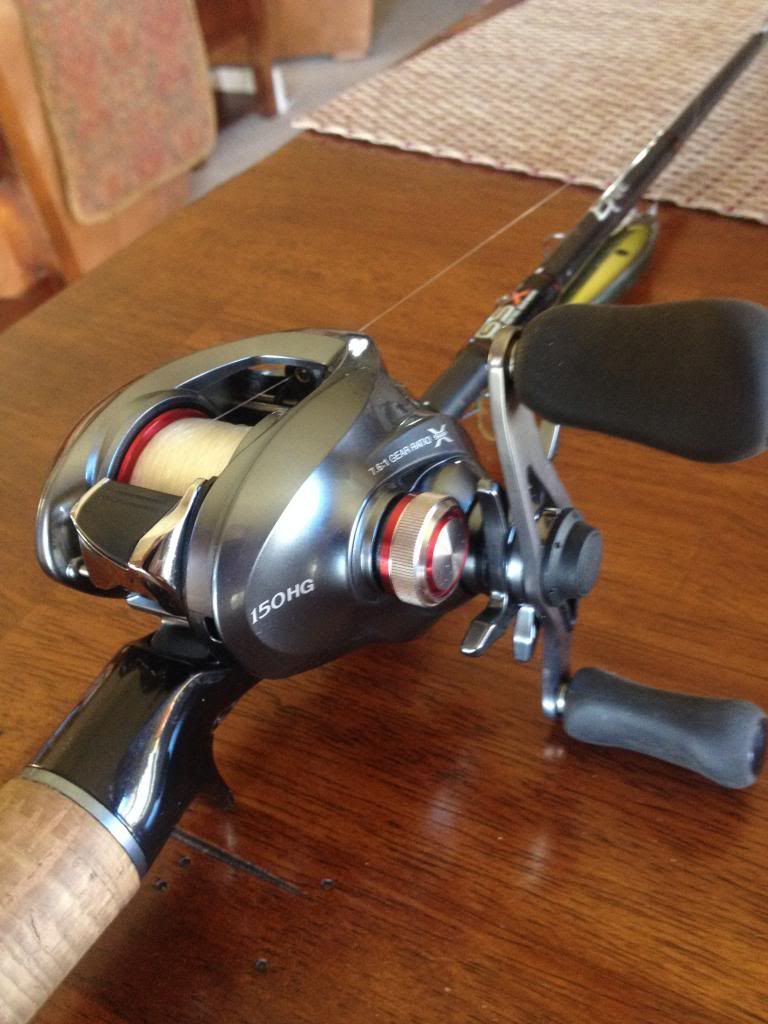 I was really not expecting much more than seeing how the reel performed, and to dream of warmer days, and better fishing.
On my 3rd cast, I had stepped back to get a better vantage point into the water, so I could see my jerk doin' work down there. Much to my surprise, when I caught the first glimpse of my bait flashing side to side, I thought I saw a shadow behind it. After a 3 second pause, I made one sharp upward snap, and all I saw was MOUF, and my jerk disappear. I was frozen in awe.
Yet managed to get my bearings, and sweep set the hooks home. Not a big fish for this pond, but sheet, when 90% of the lakes are locked up, I was sure proud.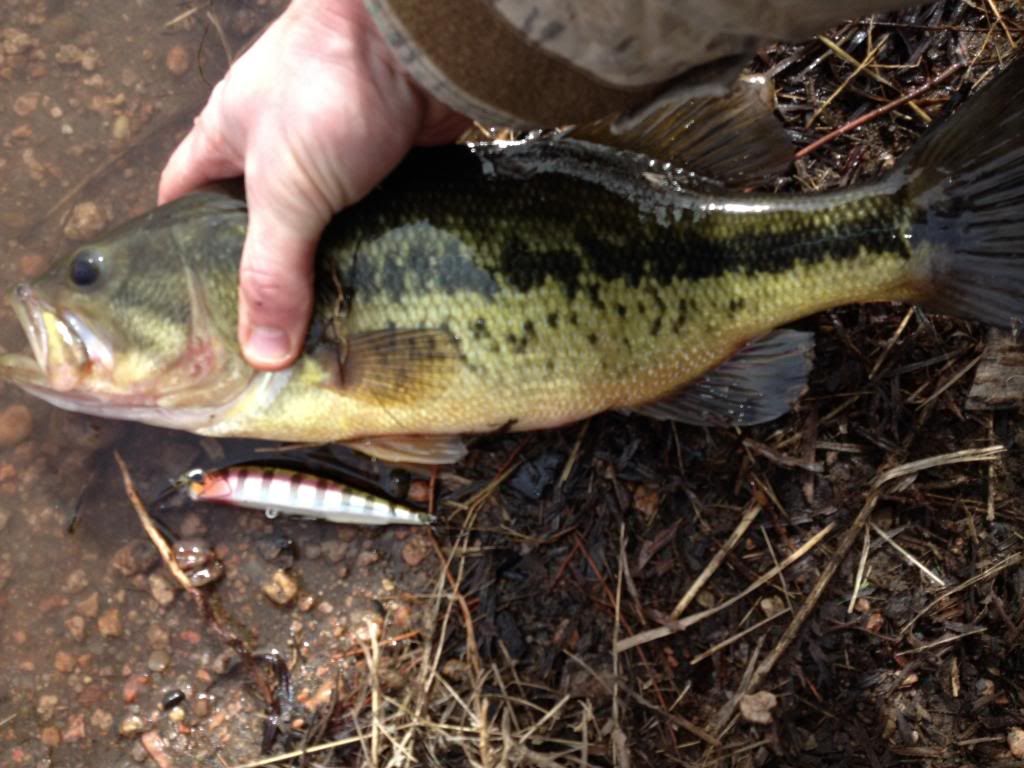 So after this I was trying to dial my reel in for a little longer cast, the wind was proving a bit difficult. I adjusted the reel while pausing my jerk(I dont advise anyone do this). Once I got the bait in close to where it was close to making contact with the bottom, I had a little resistance on a snap, that I thought was bottom. Next jerk I felt a tick, swept and missed, smh.
Again, I went up a bit higher to see what was down there, to my surprise, there was a bass right behind the bait. She lurked, but didnt chase any further.
So here is where I learn about my new reel and what not to do, with a new reel.
Do not think that just because you have been fishing BC gear, for 20 years, that you are soo good, that you should just spool up brand new Fluorocarbon.
The new external adjustments on the outside of the new Chronarch, are quite sensi. I backlashed the living FACK outta my reel.
The cast I made was about 35', so I decided to just roll with it since I knew there was a fish in the area. Again when I got the bait close to shore, I hopped up to my pirch. Again I see the bait, pause 5 secs, snap and WHAM! Fish comes from the side and inhales it. I think my pirch was my demise with this fish, as I think I set too early. Had the fish hooked for 2 headshakes and bye-bye. Looked to be a 3-4# largie.
I fished hard for another 4 hours without another bite.
Man was it good to be out washing lures in the open water. I love ice, til about Feb.