Went back to the Aberdeen/Webster area in South Dakota this past weekend to meet up with friends and get in a day of fishing. We decided to target eyes since they are a little tougher to catch through the ice here in CO. I wish I would have stuck around longer to chase some footballs, but I am not complaining.
Generally we fish lakes like Bitter, Waubay, and Lynn, but this year we tried some new areas to stay away from the crowds. My local friends said the bite had been pretty slow on the big lakes so we figured why not.
Fished from 30 mins before sun up until about 10:30 PM. We also fished 4 different bodies of water. Walleyes were caught at all of them, but some were better than others. It was a great trip and hopefully I can get out there again for some late ice action.
It was the best day weather wise you can get in the glacial lake region, 14 degrees and 5 mph winds. We didn't have to set up the shacks until we prepared for the night bite. Usually you are hunkered down in your shack because there are constant 20 mph winds.
Sunrise:
Setting up for the night bite: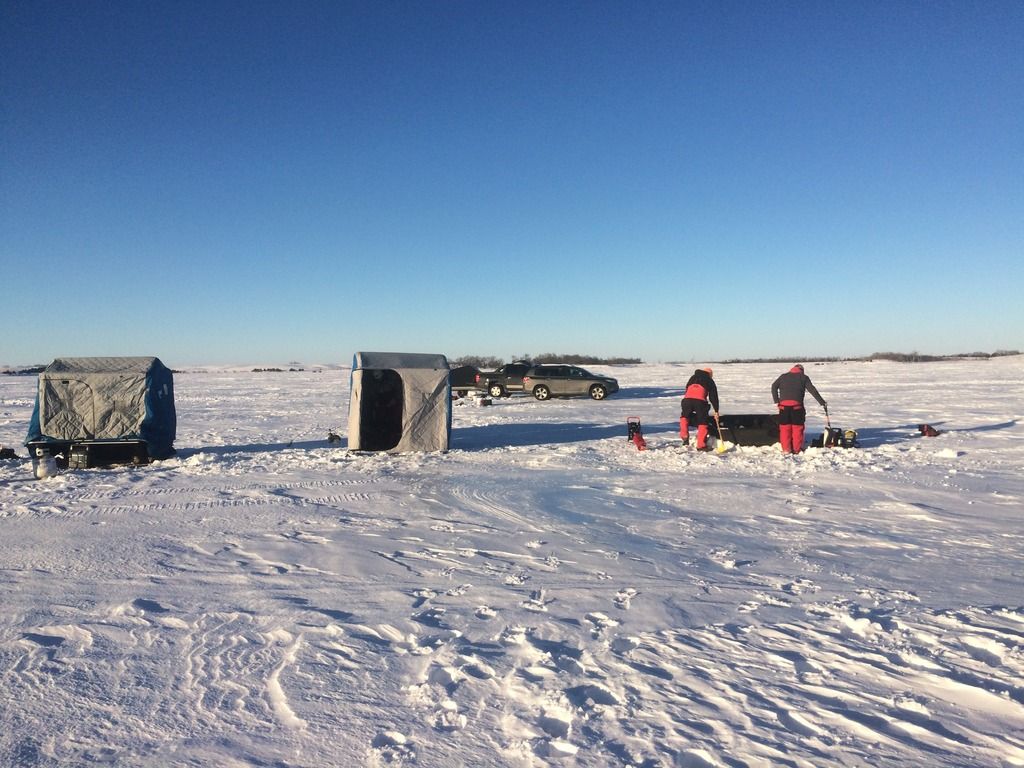 Sunset: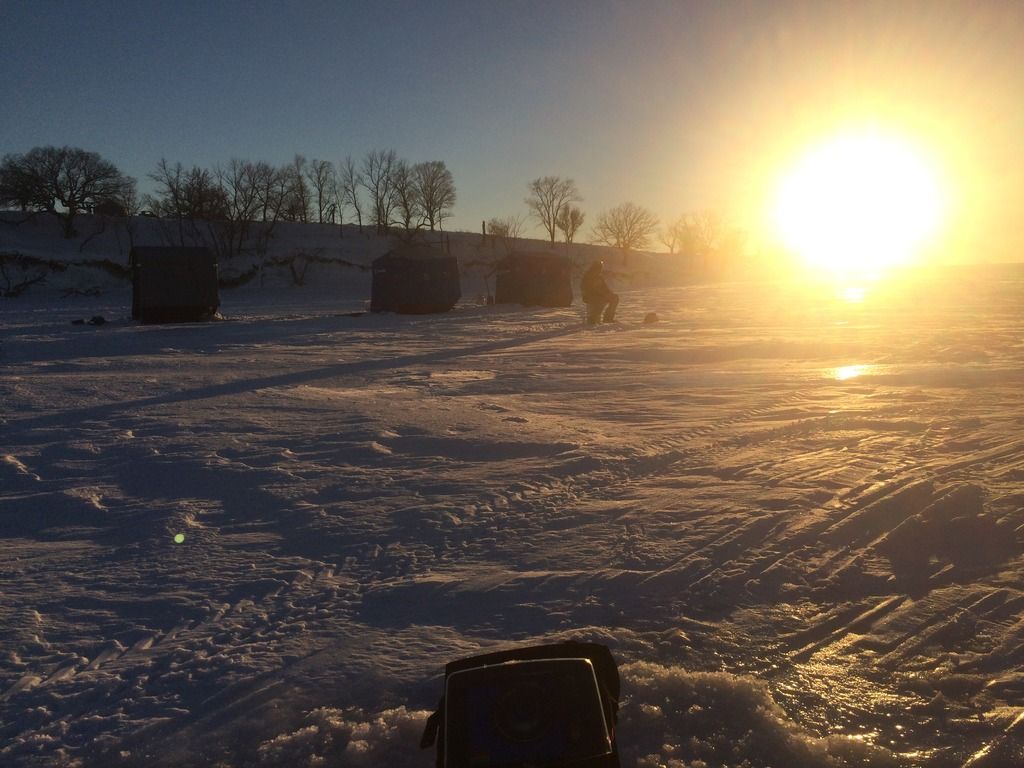 The Loot:
I've had a pretty good ice season so far. The next two weekends I'm chasing lakers. Hopefully, the action continues.