Discussion Starter
·
#1
·
Took wife and dogs to Powell. We stayed at the Wahweap resort put the boat in a slip for the 4 days. Got there late Thursday, calm, warm, I really wanted to fish but the othe rhalf didnt, so--
Headed out friday warm calm, drove to Padre bay found only clear water and missed a couple. Had lunch and then the wind started. Fished by the Dam for Stipers and again we each missed a couple on blade baits.
Sat. sucked, cold and howling winds. So we fished the dock and caught some decent stripers hanging and chumming anchovies and drinking beer.
Sun. we were gonna go to end of Navajo canyon but the swells were so large I was going only about 12 MPH. SCREW THIS! I decided to fish a large shallow bay on the lee side so the waves didnt have time to get overly large. Started drifting with twisters/worms and the instant we hit 24 ft all the rods bent over. Threw out a bouy and it was fish on from noon till 3.
Mon. went to the now GPS'ed honey hole and it was on again. If it werent for the howling freeking wind we coulda caught an easy 100-150 fish /day.
The stinking wind never stopped it only got worse. Hauled ass home Tuesday took 12 hours and got to drag the boat thru white-outs on Vail and the Tunnel. 19degrees on top.
Gawd I wish I could go again this weekend. The fishing is epic there right now-
Lone Rock the honey hole.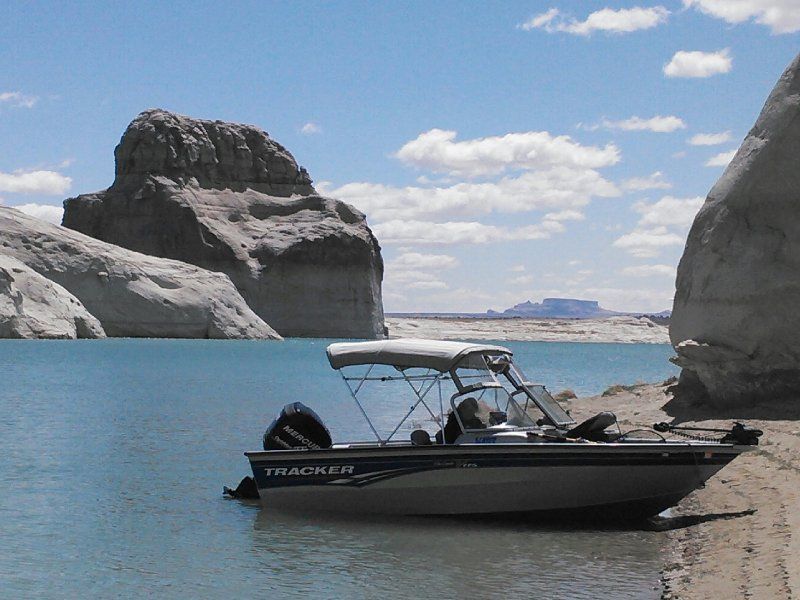 Dock fishing
3 in the net.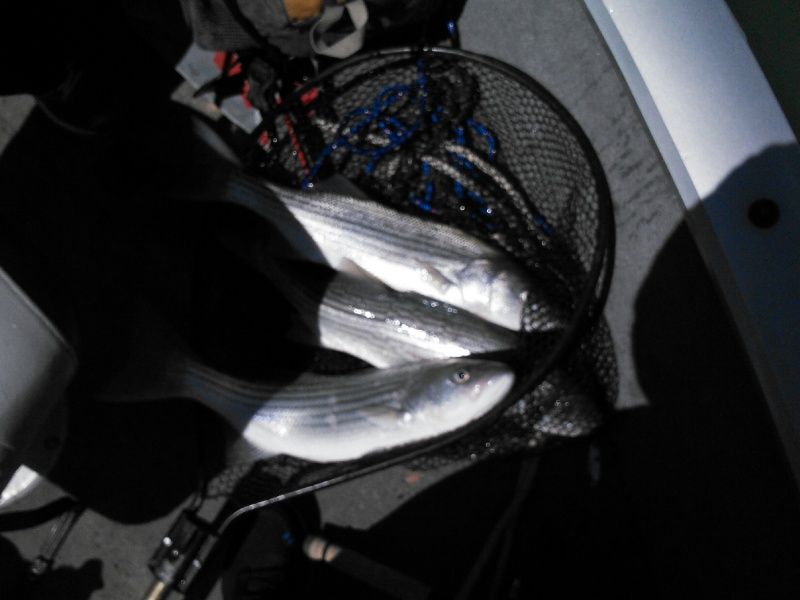 Hell Yeah!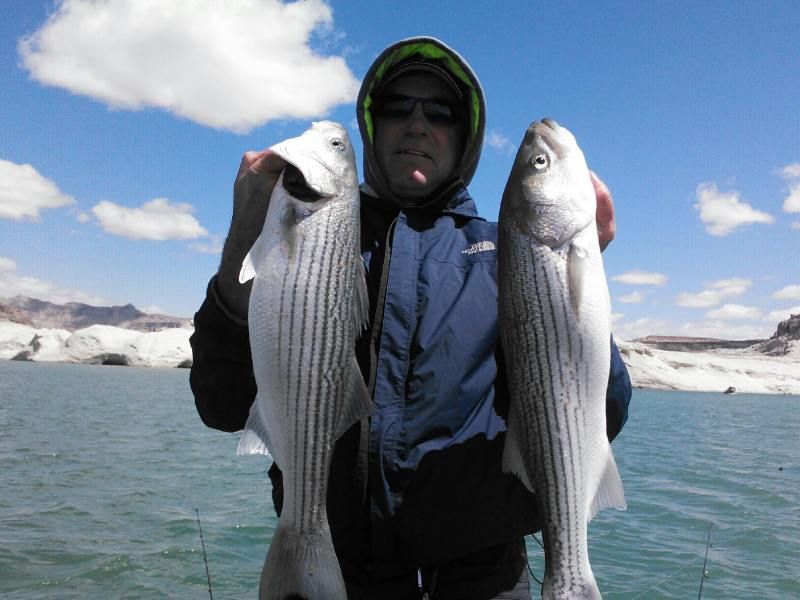 Lure of the day.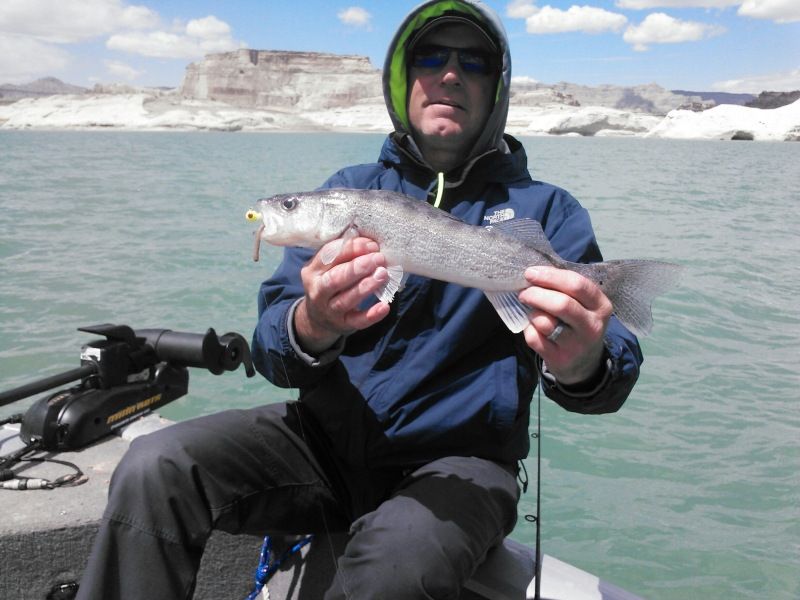 Cold fun.
Gunnel O' Death-
Uh oh-